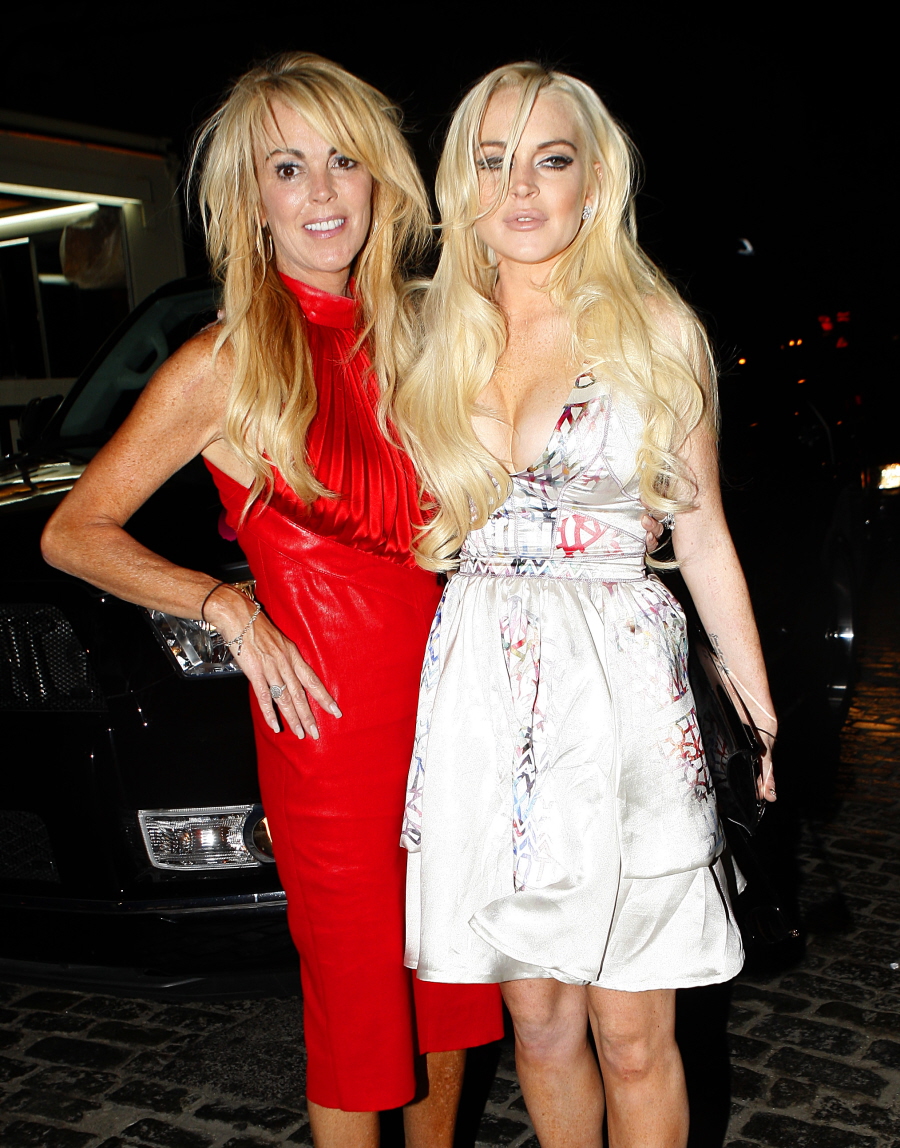 Lindsay Lohan still has another week or so of court-ordered rehab, I believe. I seem to remember that her exit-date is supposed to be the beginning of August. Lindsay has been in Cliffside, the Malibu facility, for about a month, after transferring there from the Betty Ford Clinic. Most outlets are reporting that Lindsay's rehab stay is going well, that she's made progress but her sobriety still seems tentative. There are concerns that as soon as she's released, she'll go back to New York and stay with her cracked-out mother, and they'll be doing mother-daughter club-crawls and LL's sobriety will be out the window within 48 hours of leaving rehab. Which… is probably the way it will happen exactly. To make matters worse, it seems like Mother Crackhead has been simmering in a vat of booze while Lindsay is in rehab. Because of course she would.
Lindsay Lohan's mother has been banned from participating in her rehab treatment after a drunken phone call a few weeks ago … TMZ has learned.

Sources tell us shortly before Lindsay's birthday, July 2, Cliffside rehab facility got Dina on the phone — so LiLo could have a conversation with her.

But we're told the person from the clinic who spoke to Dina believed she was hammered, and quickly nixed the idea of letting her speaking to Lindsay.

Furthermore, we're told the rehab team felt it would be best for LiLo's treatment if she stopped talking to Dina altogether for the rest of her stay.

Good luck, Oprah.

Attempts to reach Dina were unsuccessful.
It reminds me of Dina's crazy Dr. Phil interview when she was so blitzed and out of it she literally could not hold herself upright (when she was seated). So, yes, Lindsay is the drunk, cracked-out apple which fell from the vodka-soaked cocaine tree known as Michael and Dina Lohan. Still, I'm really not looking forward to Lindsay's shenanigans once she gets out of rehab. She will "relapse" like a cracked-out hurricane and Dina is going to be an integral part of it.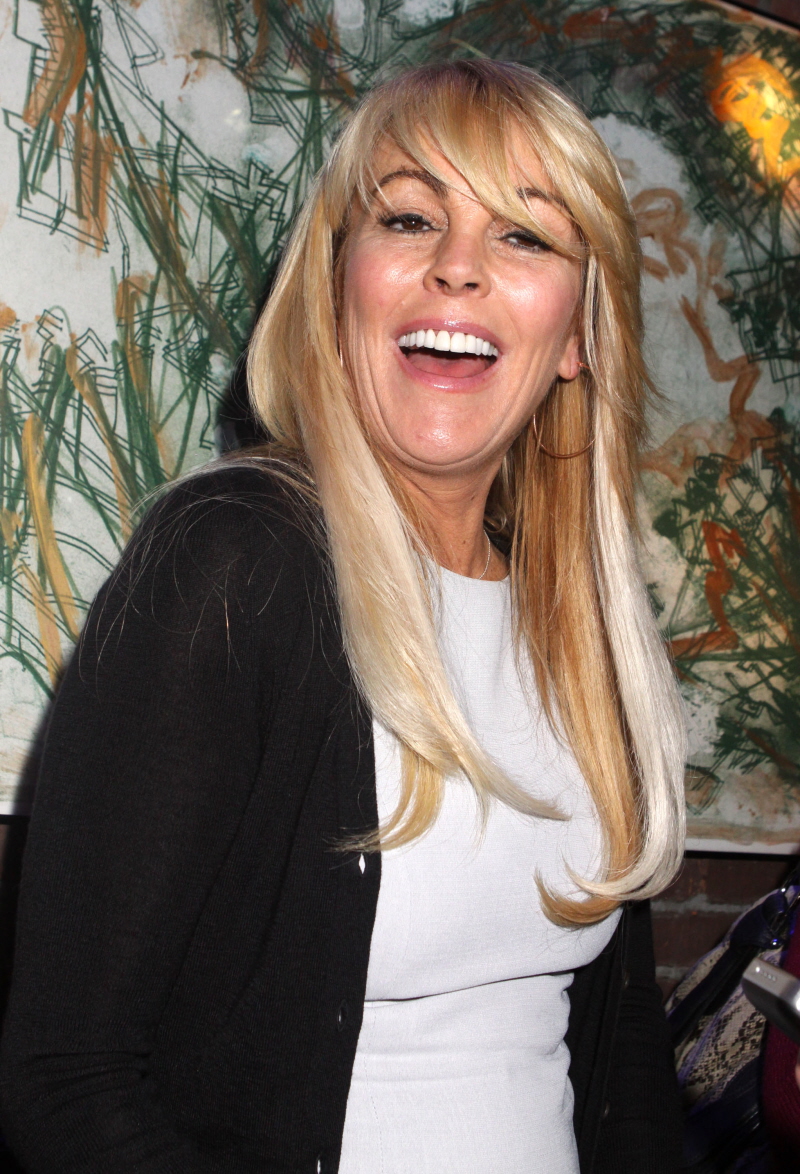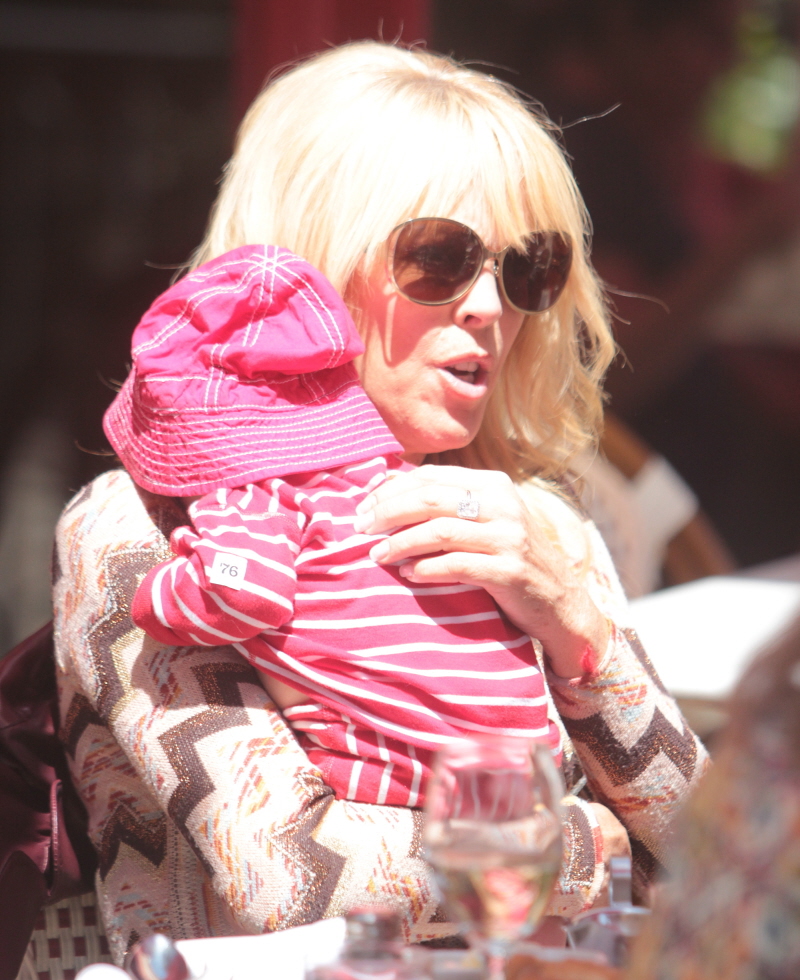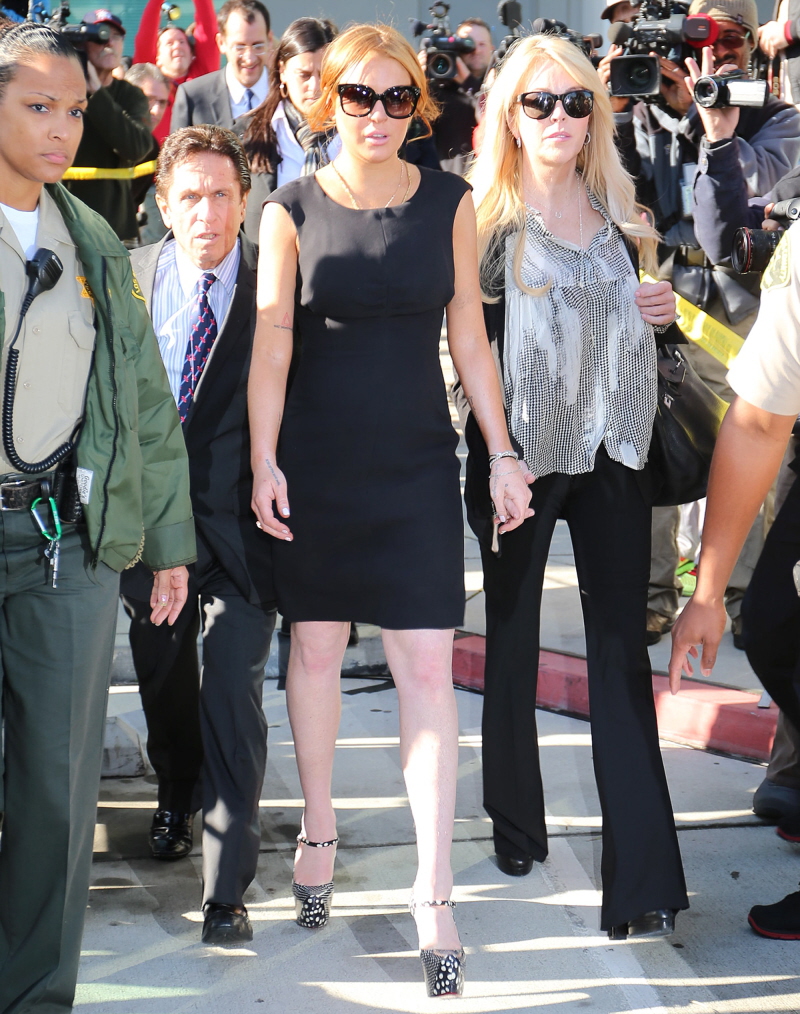 Photos courtesy of WENN, Fame/Flynet.