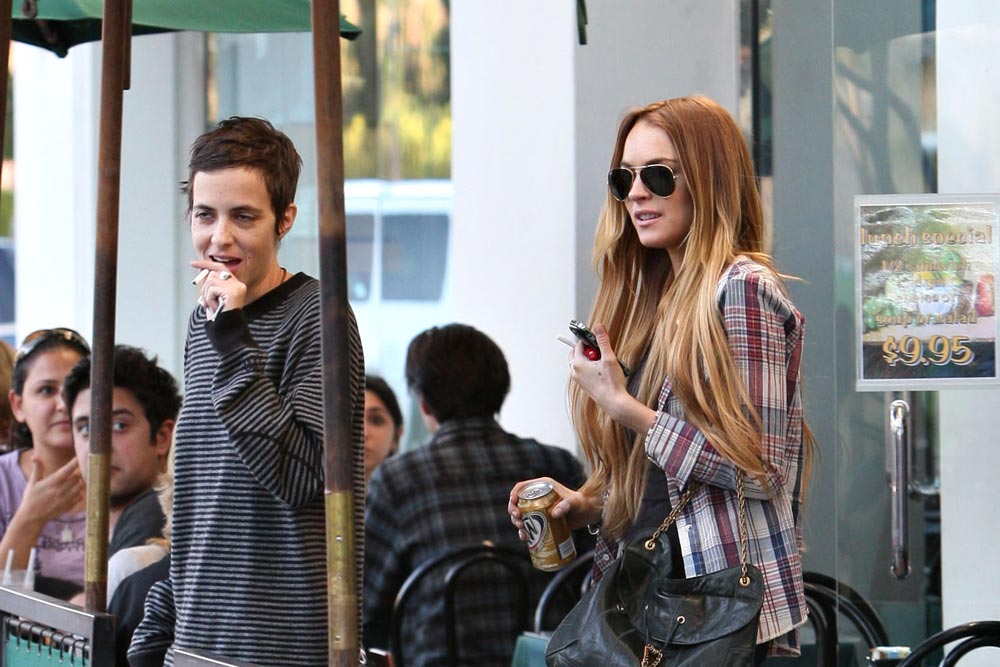 After a violent New Years' Eve that reportedly involved punching, yelling, and a trashed hotel room, a hospitalization for 'exhaustion', a breakup reported by multiple news outlets, and an unconvincing MySpace denial, Lindsay Lohan and Samantha Ronson have once again stepped out together. There's nothing quite like another hit of toxic love when you're going through dysfunctional relationship withdrawal.
I hope these two either go to counseling and work out their problems once and for all or finally step away from each other. Lohan has reportedly moved out of the home they shared after her name ran out on the lease and is thought to be looking for an apartment with her sister, Ali, 15. That's a good start for Lindsay even if it sounds like a terrible idea for her younger sister.
I don't really care about either of these women and their constant fights make for good gossip. Domestic violence is sad and wrong though no matter how annoying both parties are.
Lohan gets all indignant and issues denials whenever another breakup rumor surfaces. The fact that their relationship is so scrutinized is partially their own fault. Lohan wanted this type of fame and Ronson likely loves the cash that goes along with being a celebrity DJ who brings Lohan to gigs. It's only natural that the public is going to pry and gasp when they clash.
Usually there's very little you can do to save the type of relationship Sam and Lindsay seem to have and the best thing to do is move on. If it doesn't work now, there's little chance it's going to work in the future without a great commitment to personal growth and change.
For now we know they're maybe giving it another try. We'll keep watching, as tiresome as they are.
Lindsay Lohan and Samantha Ronson are shown out together on 1/14/09. Credit: Fame