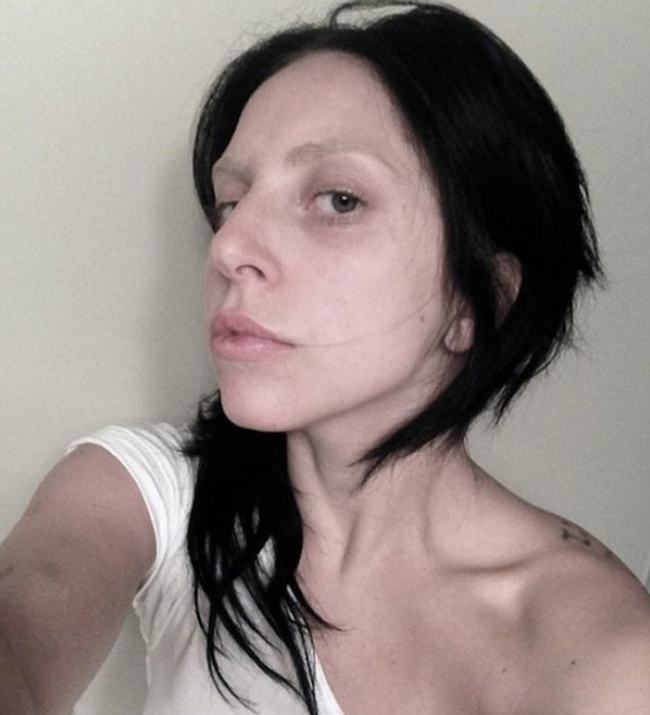 As Kaiser mentioned last week, Lady Gaga is back and as obnoxious as ever while she begins to promote her upcoming ARTPOP album. So the onslaught commences, and Gaga's posted the above "make-up free" (a claim that I never trust from celebrities) photo on her Little Monsters website because … I have no idea. I guess Gaga must have a grand plan though because she's still been raking in the money all year long even though she was out for several months due to hip surgery for a labral tear. According to Forbes, Gaga has just been named the top-earning celeb under 30 by earning an estimated $80 million over the past twelve months. Oh and for what it's worth, Gaga just got her septum pierced too.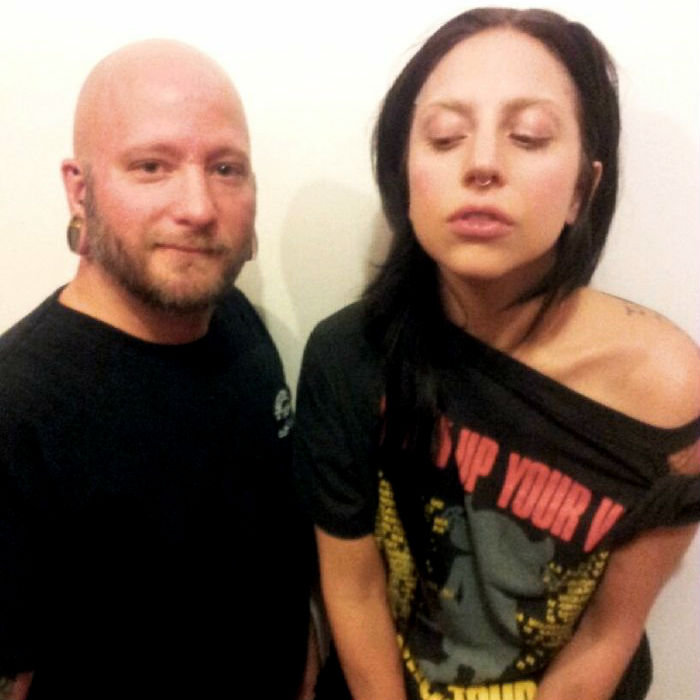 Doesn't a septum piercing seem kind of tame for Gaga? Oh well, it doesn't look bad. I wish my body could hold a piercing, but I've tried the navel piercing thing twice, and my body always rejects it. Like, the piercing slowly pushed itself out of my body both times. It was the most strangest thing.
Speaking of bizarre, a new article from Radar online gives some details from and upcoming biography by one of Gaga's former friends. In this excerpt, the guy talks about Gaga's cocaine days, which — let's be honest — are probably not over by any stretch. But I guess these revelations might be scandalous enough to sell a few copies of this dude's book:
Lady Gaga has never been shy about her cocaine use. She told Vanity Fair in 2010 that her pre-fame period of doing the drug non-stop on the Lower East Side of New York "was a low point. It led to disaster."

Now, one of her closest confidantes is pulling back the curtain and exposing her coke-fueled days as a struggling artist. Rivington Was Ours: Lady Gaga, The Lower East Side and the Prime of Our Lives, by Gaga's one-time BFF Brendan Jay Sullivan, paints an unflinching picture of Gaga's pre-fame life — and just how pervasive cocaine was in it.

In the book, which will hit shelves on August 27, Sullivan remembers hanging with Gaga at her Lower East Side pad and watching her rub a white powder out of her carpet and onto her gums. "It's mint," she told him. "I wish it was coke.

"I used to do bags and bags of it. Mostly when I was getting ready to go out, while I was putting on my makeup," Sullivan says Gaga told him. "I'd get a delivery and then put on some Bowie and treat myself in the mirror. But I only ever did it alone. That was my one rule."

It was a rule easily broken, the author claims. When hanging with Gaga on another night at rock bar Don Hill's, she asked him to call a dealer to get a delivery of cocaine.

"I just agreed to score drugs for us both and spend our entire night smoking way too many cigarettes and talking way too fast about ourselves," he writes. "Then I started to worry. She had a recording session in L.A. the next week. What if it ruined her voice?" But even though the dealer known as "Devil" showed up, Sullivan says he blew him off and the duo stayed drug-free — for that night at least.

On yet another night, Sullivan claims, Gaga tried to get him to score again. "Did you want to call 'Judy'?" Sullivan writes that she asked. "Judy is what my friends all cocaine."
[From Radar Online]
Honestly, I am not surprised by any of this, are you? Gaga is so freaking weird that I've always assumed that she's come up with most of her ideas while high as a dayglo kite and then explained them away as "ART." We can only hope that Gaga has at least reined in some of her drug use, but who knows. Hopefully, her Little Monsters won't be following her example on this issue.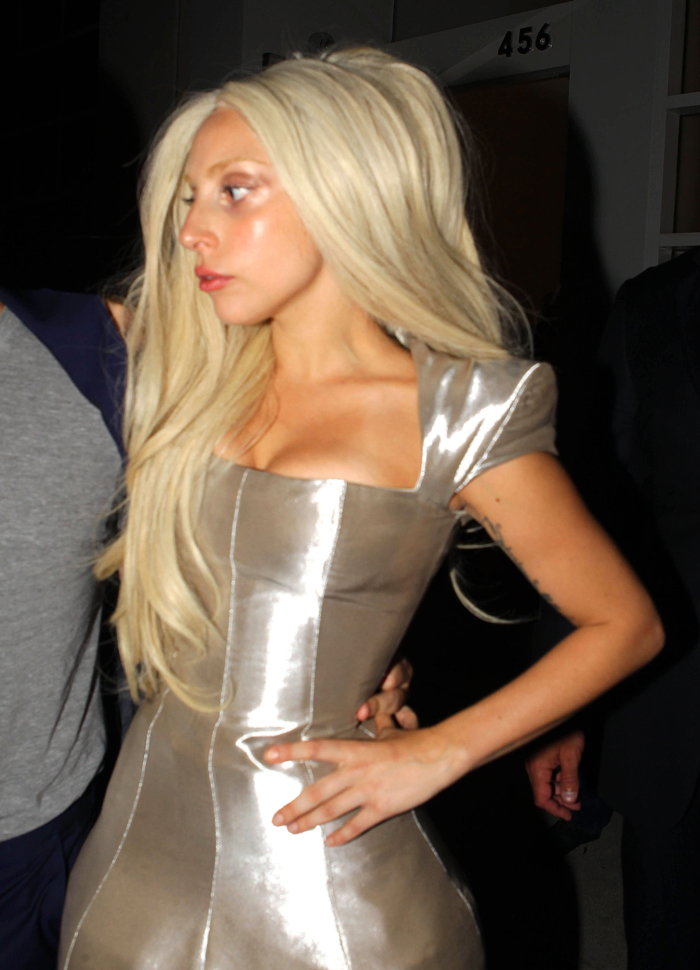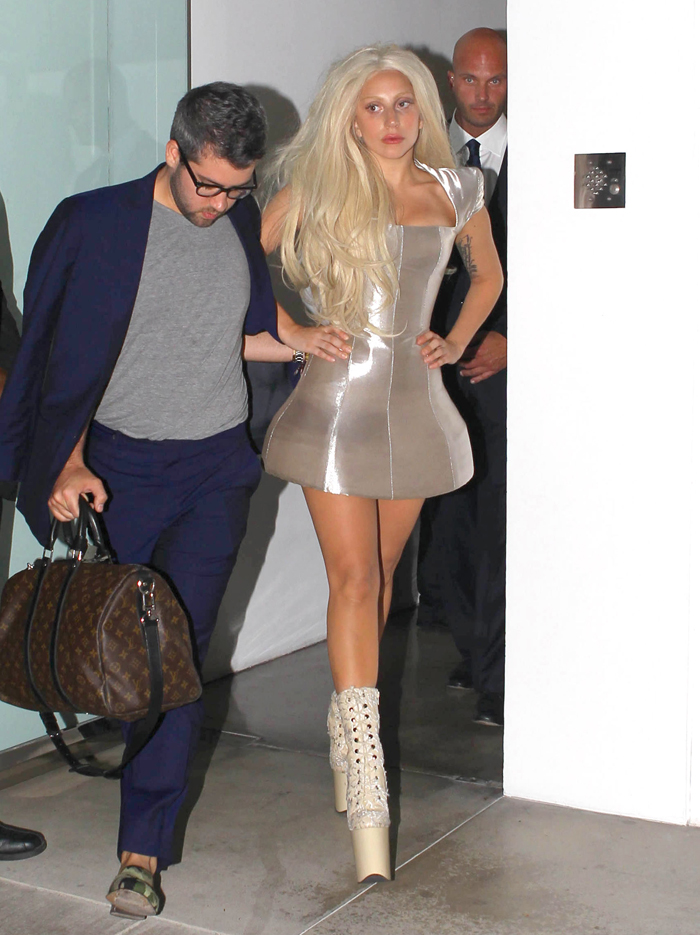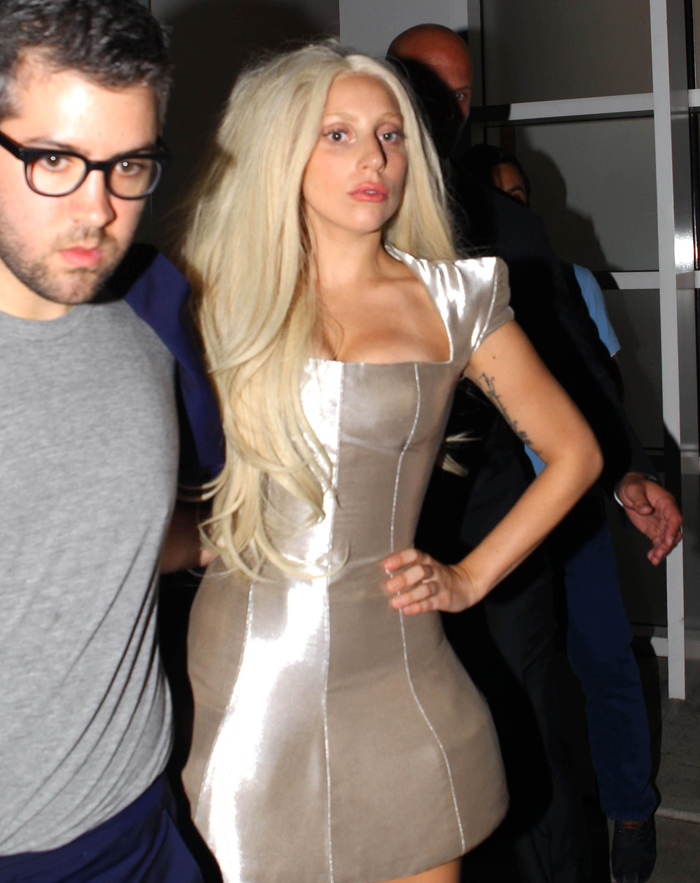 Photos courtesy of Fame/Flynet and LittleMonsters.com