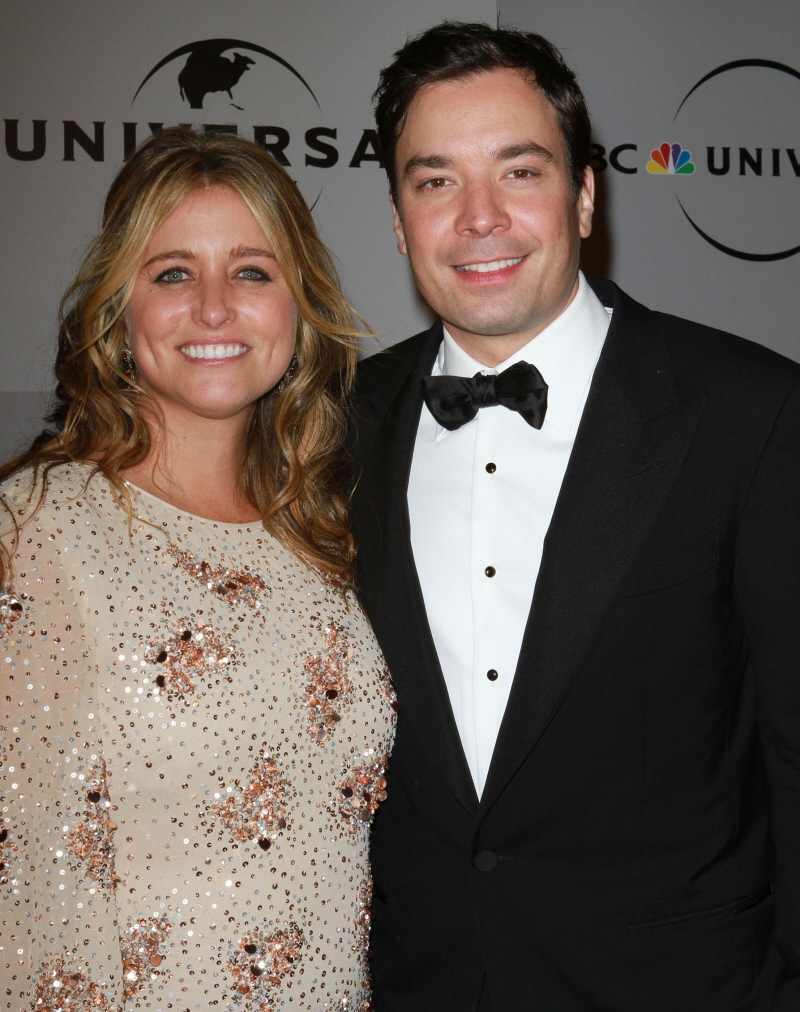 This week has been full of babies! Duchess Kate and Penelope Cruz gave birth to their babies – an British prince and a Spanish princess, respectively – on Monday, and on Tuesday, Jimmy Fallon and his wife Nancy Juvonen welcomed their first child, a little girl. And now we know the name… Winnie Rose Fallon! Is "Winnie" the real first name or is it short for something?
Surprise — Jimmy Fallon is a dad!

The Late Night host, 38, and wife Nancy Juvonen Fallon welcomed a baby girl on Tuesday, July 23 at 6:21 a.m., his rep confirms to PEOPLE exclusively.

The first-time parents are "overjoyed about the arrival of their beautiful daughter," the rep tells PEOPLE.

Fallon, who will take over The Tonight Show from Jay Leno next year, and his producer wife, 46, were married in December 2007.

Juvonen Fallon, who runs Flower Films with Drew Barrymore, has been referred to as "the coolest girl in the world" by her husband. Perhaps there's now another lady in the running?

The couple's latest addition will join Gary, the pair's female golden retriever who often appears on his Emmy-nominated talk show.

Update: "I'm the father of a beautiful baby girl. Her name is Winnie Rose Fallon and she's so cute. She's 5 lbs., 9 oz. Me and my wife are so happy," Fallon said during his monologue Wednesday. "Thank you all for all the well-wishes on Facebook and Twitter and the blogs. I'm just so happy."
I feel like I've heard "Winnie Rose" before, but I just Googled it and I can't find the reference I'm thinking of. If they like the name "Winnie," that's great. My association – as with many people from my generation, probably – with the name is from Wonder Years and the character Winnie Cooper, played by Danica McKellar. That being said, I find that I like the flow of "Winnie Rose Fallon" a lot. And I'm sort of glad Winnie isn't short for Winifred.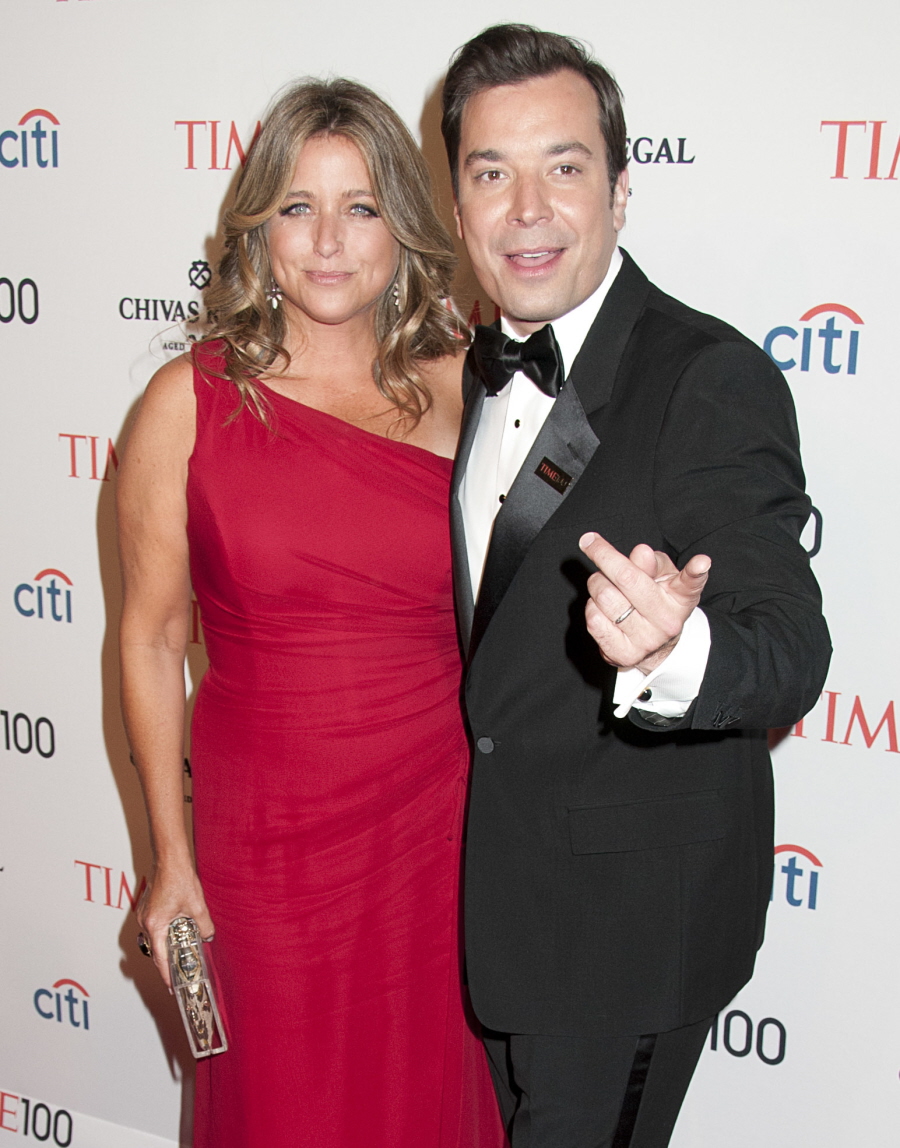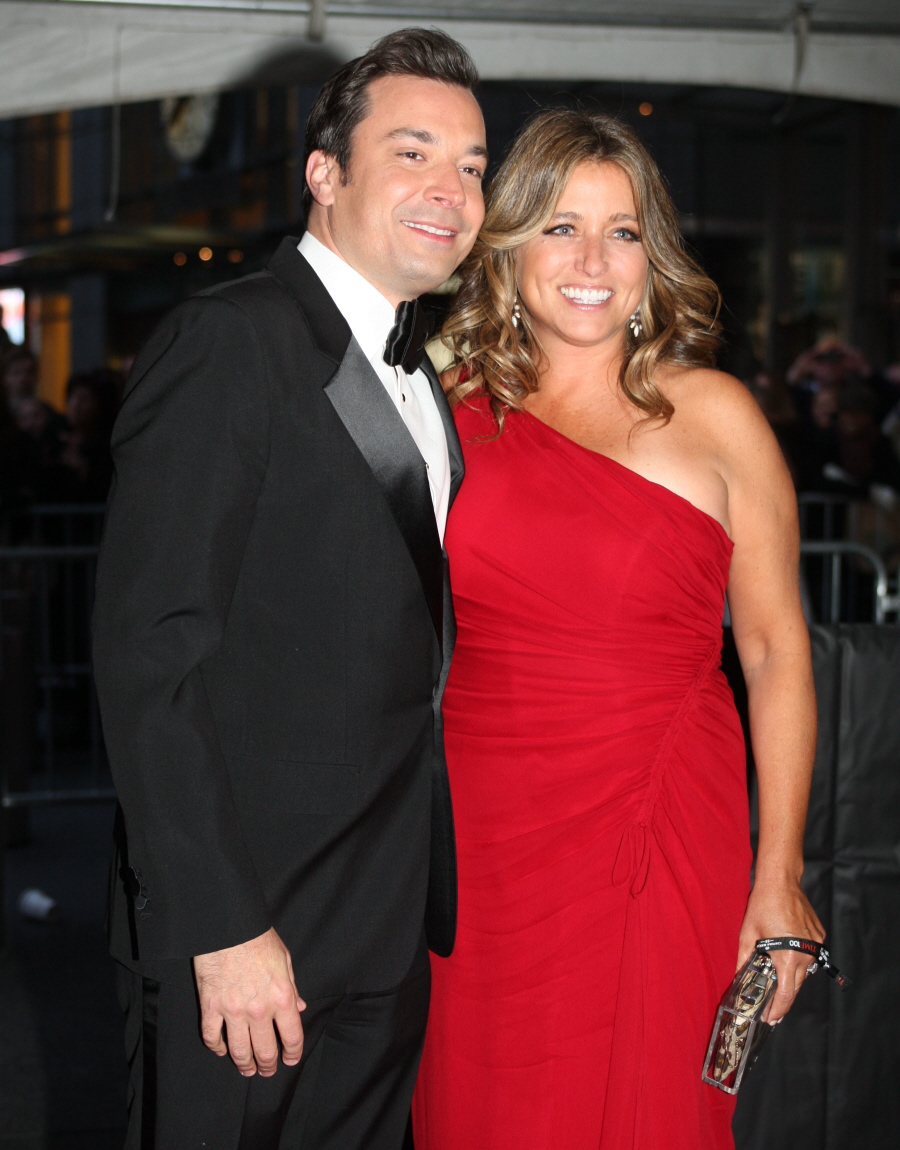 Photos courtesy of WENN.