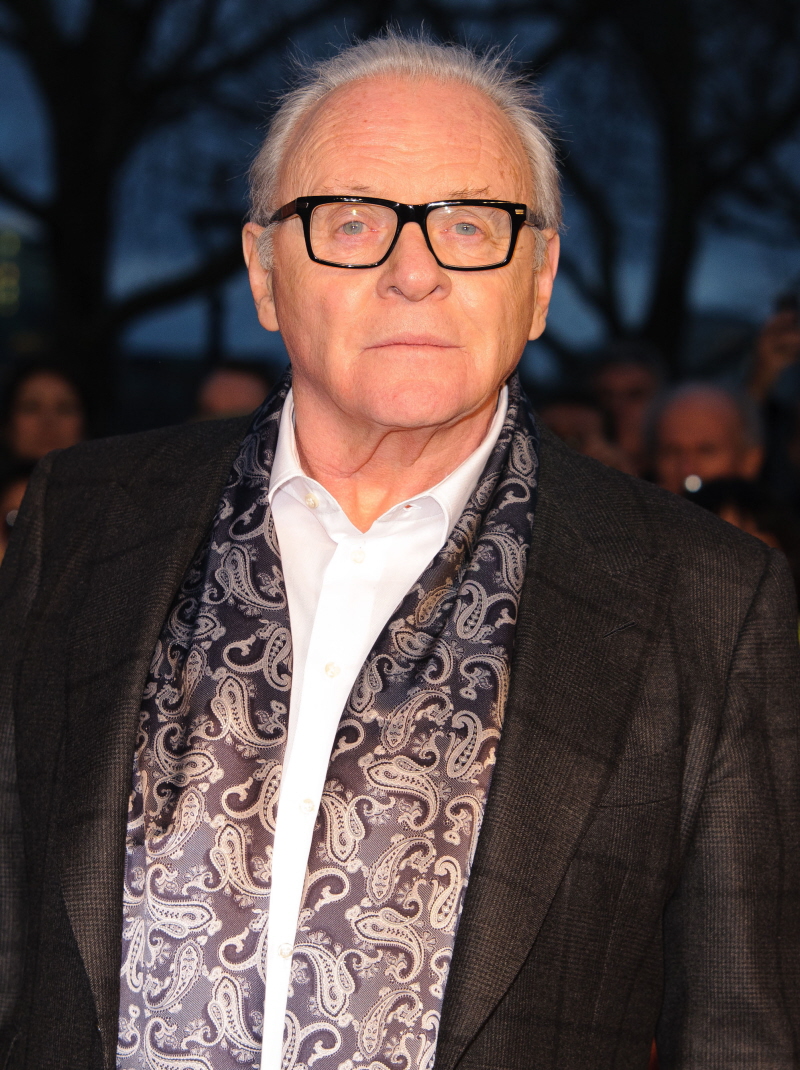 Do you know how much I love Anthony Hopkins? SO MUCH. He's one of my favorites, and I wish he was in more movies. He's gone into "retirement" several times in the past 15 years, but he always comes out of retirement when he's offered either a good part or a good paycheck. He currently has a part in Red 2, with Bruce Willis and Helen Mirren. He looks like he's having fun, although I really don't want to see that movie and the sequel was so unnecessary. So, Hopkins gave a lengthy and personal interview to the Daily Mail and I just felt like covering it, you know? Sometimes, I've had my fill of Kardashians and Middletons and I want to talk about an old guy who has a lot of interesting stuff to say. You can read the full interview here and here are some highlights:
He lives in Malibu where he paints, plays the piano, and walks on the beach: 'I have a nice life. I am happy, whatever that means.'

He was bullied as a kid: 'I was bullied as a boy – lots of kids are, but hopefully most of us get on with our lives and grow up. I was pathetic at school in Port Talbot. I don't know if it was dyslexia or Attention Deficit Disorder, or just me being a problem child, but I sat in the back of the classroom and didn't know what any of the teachers were talking about — I was bottom of the class at everything. And I was made to suffer. But in a way that was a great gift that life gave me, because in the end I was so angry and enraged that I made a certain choice in life. I thought: "I will get my revenge, I will become rich and famous and that will show them."'

On discovering the acting bug: 'But I tried acting, liked it, and stuck with it. I saw it as the way I would keep that promise to myself of getting back at those who had made my school life a misery. There are times when I wondered if I ever would, though. I have had three marriages and various set backs. Then there's my bout with booze, which damn near killed me. But I came through all that.'

On his father: 'My father wasn't a cruel man,' he says now carefully. 'And I loved him. But he was a pretty tough character. His own father was even tougher — one of those Victorians, hard as iron — but my dad was tough enough. He was very frustrated in life, I think, he was a great storyteller and could have been an actor. But he was very disappointed in me.'

Seeing Richard Burton in person as a boy: 'I remember it was in 1955 and I was helping my father with the bakery. I walked into this shop to deliver some bread, and as I came out, a grey car pulled up to make a turn to the main road, and it was him, it was Richard Burton. He'd just become a Hollywood star, and was a hero in South Wales as the local boy who made movies. And he looked at me, just glanced casually, and I looked back at him and our eyes met and I thought: "One day, I want to be like that." '

Booze & cigarettes: 'When I used to drink like a fish I smoked my lungs out, too. I used to go out with my father and we'd both drink quite heavily. And there was a man at the pub we used to go to who was very clean-living, he smoked one cigarette a week, drank one glass of beer a week, and that was it, and one day he dropped dead — just like that — because of a brain haemorrhage. My father said to me: "Well, there you go. He didn't drink, he didn't smoke and — bam! — he's gone. So let's drink up and be merry." But you have a certain choice in life. You come to a certain age, you think: "Well, I don't think this is too smart to feed the fuel tank with all this junk, so I better slow down or stop." '

He stopped drinking just two days before his 38th birthday: 'I just thought, "Well, I have a choice here. Change or die. Grow or go." So I stopped doing certain things and I started doing certain others, and I'm glad I did. I see other people still carrying this monkey on their back, which is exactly what it is.'

His third marriage to Stella Arroyave: 'She's a wonderful woman who likes to spend money' he says happily, 'and even as I am sitting here talking to you, is out spending my money. It's all gone, whoosh. But she's very good for me, my wife, because she slows me down… She looks after me that way and she needs to, because my nature is to do things very fast because I have convinced myself that I am still 45 years old. I walk far too fast and I'm always falling over and she reminds me not to.'

He hates dinner parties: 'We have people over for dinner sometimes and it's pretty nice, but at the end of the meal, when you've said all you have to say, what do you do with them then? Stella does warn them. She says: "Tony's very odd you know, he'll get up and go to bed if he gets bored." But what are you supposed to do? You sit around and you sit around and at the end of it, you think: "What the hell are we doing?" And I never hang out with actors, they're the worst, they've got nothing to talk about but old movies.'

He still loves to work: 'OK, I look in the mirror and go: "You are getting older, buddy," but that's the way it is. I'm just happy to be alive, you know? Alive and still working. And I love going in to work. The process of going through the day, putting on some clothes and having make-up dabbed onto you and then you go and do some acting . . . well, it beats real work, doesn't it?'
See? He's interesting. He's lived a long 75 years and he's still standing, still relevant, still fascinating. I loved the Burton story and what Hopkins had to say about drinking. He really could have gone the way Burton went – which is to say, rampant alcoholism and an early death. I'm so happy Hopkins is still working, I just wish he would make better films these days. But I guess he needed a paycheck so his wife could still "spend his money".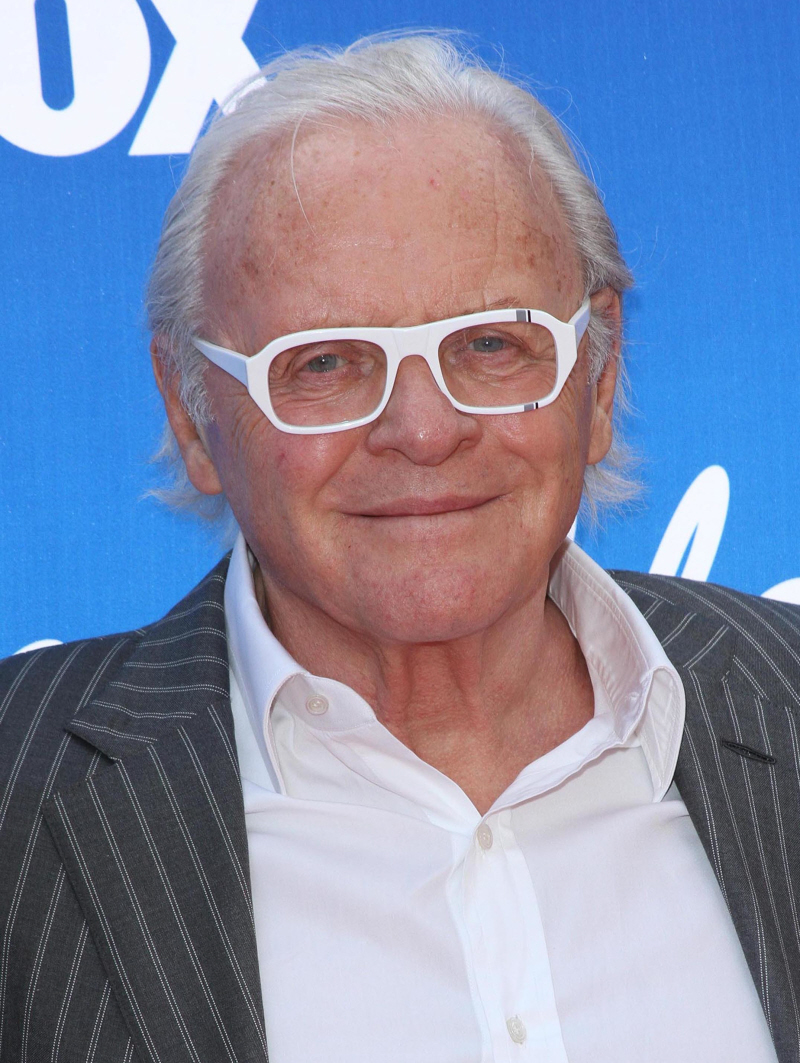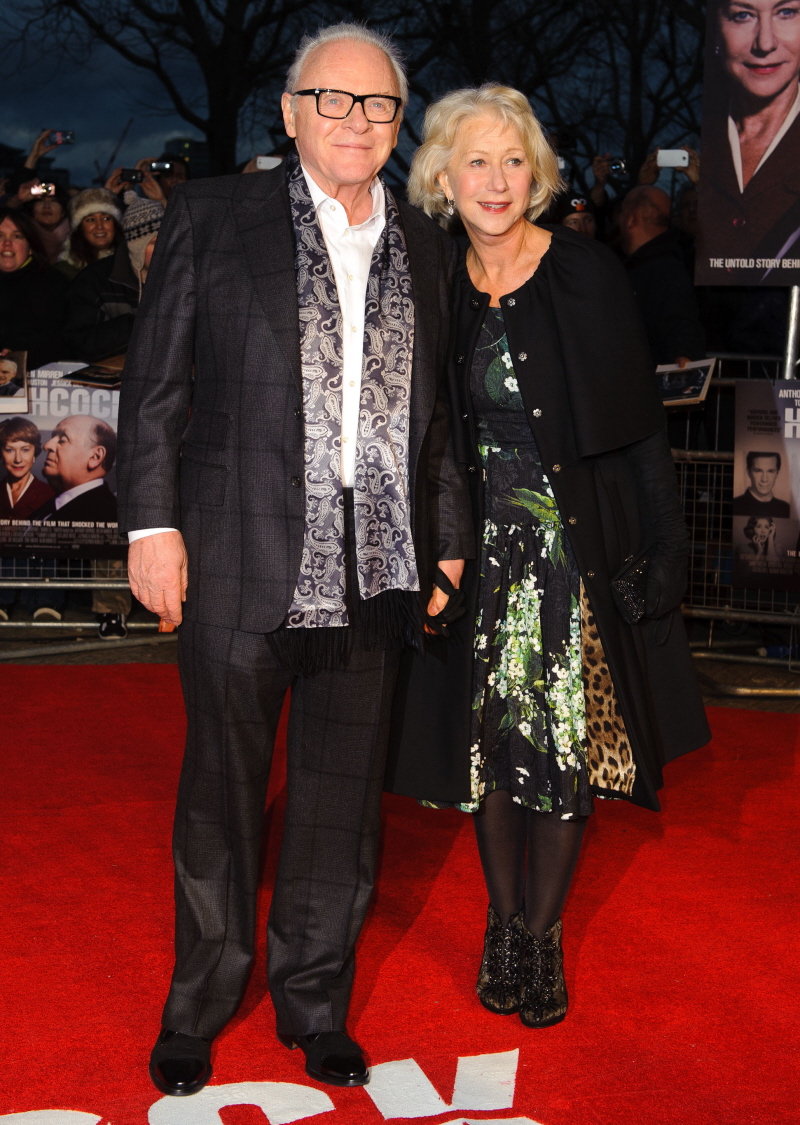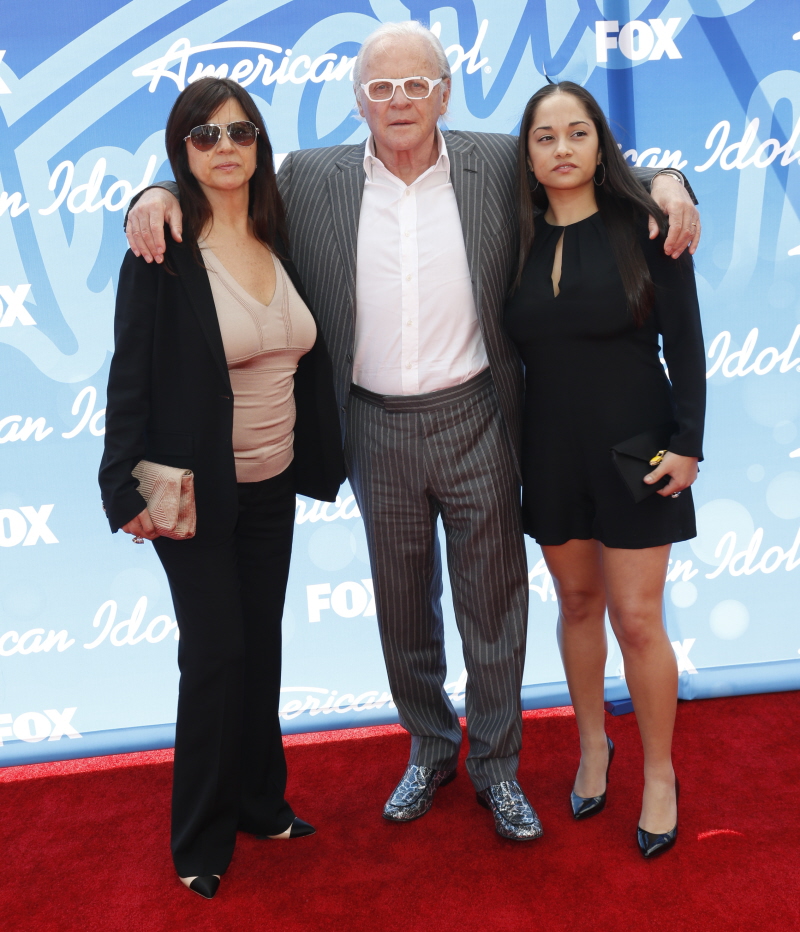 Photos courtesy of WENN.