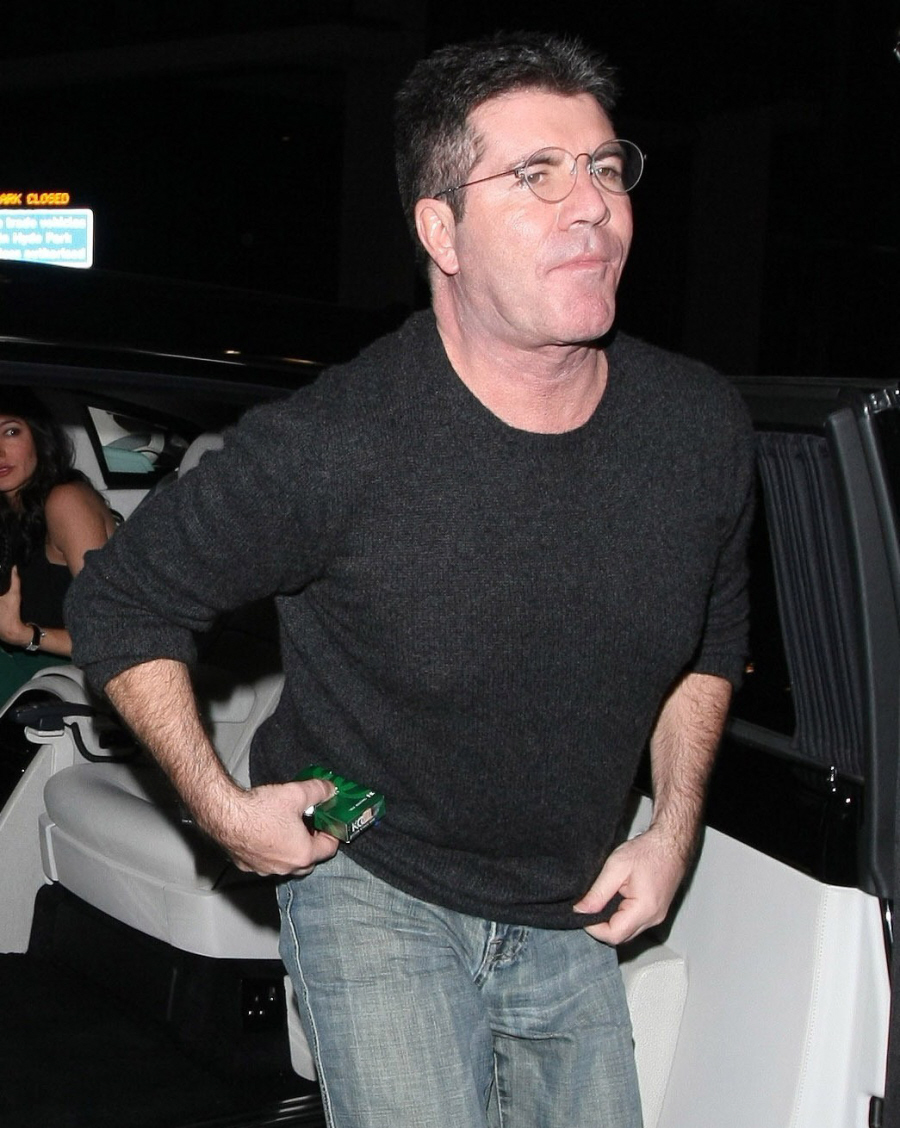 There are literally 20 million stories about Simon Cowell and Lauren Silverman this weekend, and I just thought I should cover at least some of it. I was going to wait until tomorrow, but it seems like the details and the shenanigans are changing on a daily basis, so let's just get to it. As I said on Friday, it really seems like Lauren is running her own (golddigger) agenda, pushing stories in the press about how Simon is TOTES going to marry her (just as soon as she's divorced) and Simon's people seem rather horrified by the turn of events. Well, that seems to be the holding pattern. For now.
TMZ and Us Weekly (Us Weekly broke the story about the baby originally) both got leaks from Lauren's camp over the past few days. According to TMZ, "Simon Cowell is solely focused on Lauren Silverman and their unborn baby," with Simon saying privately that his baby will "want for nothing" and he wants to be a "a committed, fully-involved parent and says he wants a big role in raising the child." And the cherry on top? "People who know Simon say he's never been happier than when he's with Lauren." Here's Us Weekly's story:
Simon Cowell may seem like a tough guy on TV, but in reality, the X Factor judge is a big softy at heart. Us Weekly recently revealed that the media magnate is expecting his first child with New York socialite Lauren Silverman, and, a source tells Us Weekly, he is determined to "take care of everything."

"Simon told Lauren not to worry and he will take care of everything," the source tells Us. "He always takes care of his women. He gave Mezghan a salary and bought her a house. He bought Terry tons of fancy clothes and cars. He's very generous to his ladies."

"He told her whatever Andrew throws at her or says about her he will take care of her so not to worry and not to let it bother her," the source continued.

Lauren's mother, Carole Saland, told Us that her daughter "doesn't deserve all of this bad publicity," calling the socialite "a nice girl from Miami Beach."

"Things happen in life," she told Us. "[We are] living in 2013. Her marriage was not a marriage made in heaven and life goes on, people go on."
Yes, Simon is standing by Lauren… except not really. He boarded a private plane several days ago and he's flown to St. Tropez for a month-long vacation with his ex-girlfriends Sinitta and Mezghan Hussainy. Supposedly, he's going to spend this time "evaluating how to proceed." LOL. And here's new dirt – Simon dumped Lauren before he knew she was pregnant:
Simon Cowell reportedly dumped Lauren Silverman before he knew she was pregnant. The 53-year-old music mogul is said to have ended his romance with the 36-year-old socialite – the wife of his close friend Andrew Silverman – six weeks ago, only to later discover she is expecting his baby.

He is said to have told a friend: 'It's over with Lauren – it has been since before anyone knew she was pregnant. I want matters resolved but in a sensitive way. I have to respect a lot of people's feelings. There's a lot of people's feelings here.'

Simon is said to be feeling "confused" about Lauren's pregnancy but has vowed to stand by her.
The source added to the Sunday Mirror newspaper: 'Simon feels like he's been done up like a kipper in all of this. He and Lauren split up six weeks ago but the next thing we know he gets a phone call from her saying, 'Guess what?' Since then he has been feeling very confused about everything.'

Lauren's mother, Carole Saland, meanwhile has slammed claims her daughter deliberately got pregnant to "trap" the 'X Factor' boss. And she's calling for him to do the "right thing" and marry her pregnant daughter.

She told The Sun newspaper: 'Lauren is not a gold-digger. She came from a very comfortable family and never lacked for anything. Her and Simon are very fond of each other. She tells me great things about him and has always spoken very highly of him… I trust Simon to do the right thing by my daughter.'
I hate to be all "let's blame the woman" but seriously, it really does sound like Simon Cowell got worked over by a world-class golddigger. Lauren sounds like a gal with a plan. She knew just the right time to get pregnant and she sprung the news on Simon when he was already losing interest. Plus, she's trying to make it look like Simon is a world-class douche if he doesn't marry her. Except… I seriously doubt Simon will ever marry her. Ever. He'll financially support her, sure. But marry her? Nope.
Oh, and Andrew Silverman (that poor bastard) is still saying that he NEVER knew about his wife and Simon.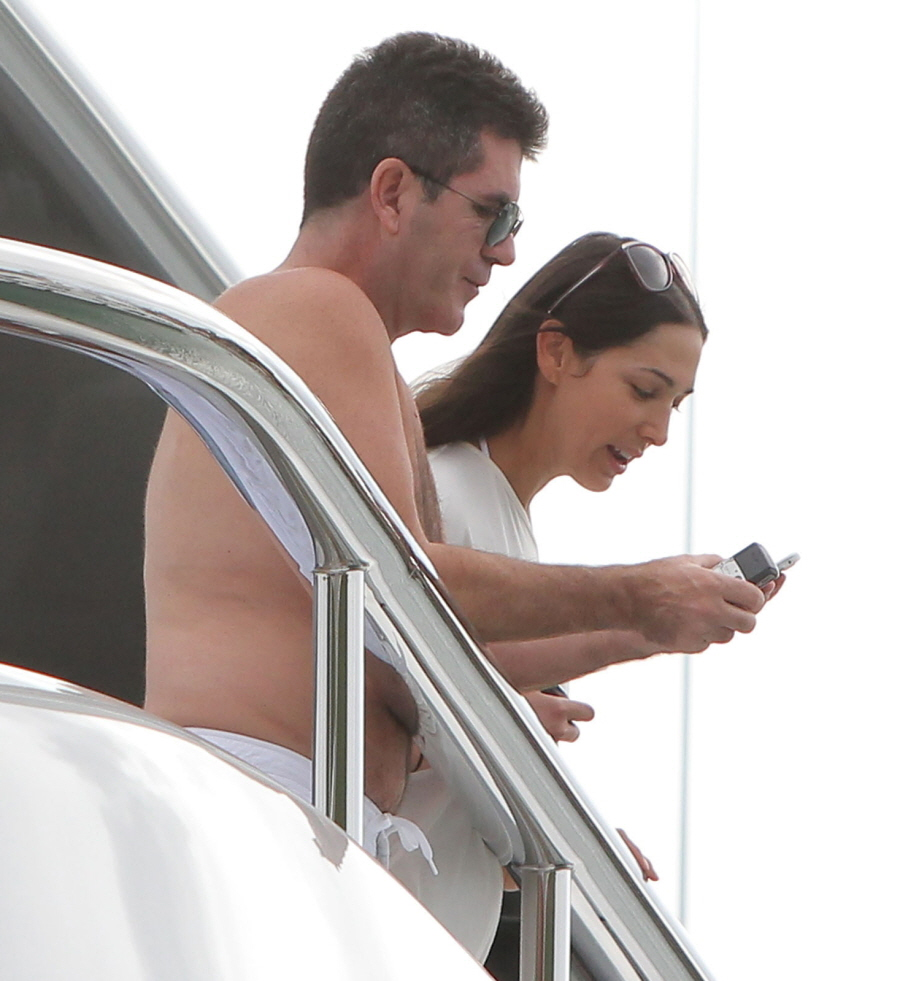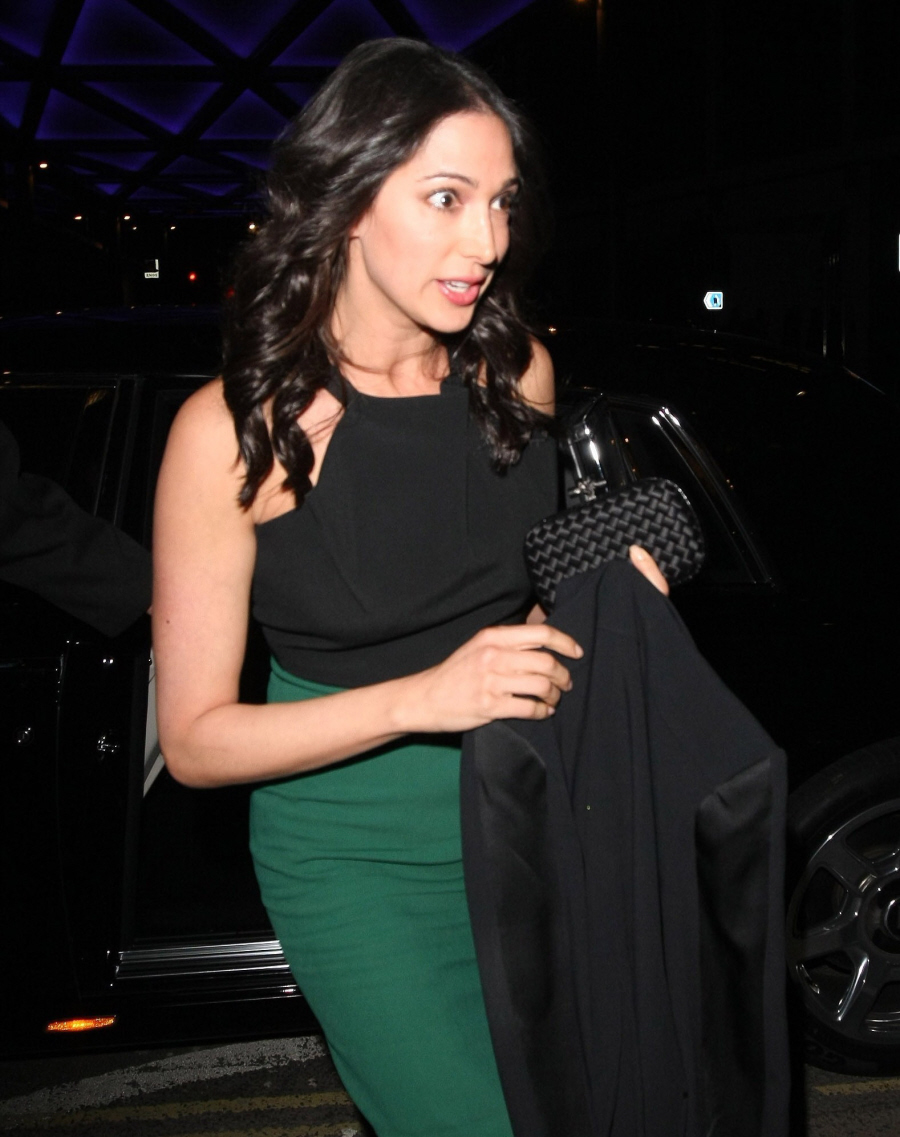 Photos courtesy of Fame/Flynet and WENN.