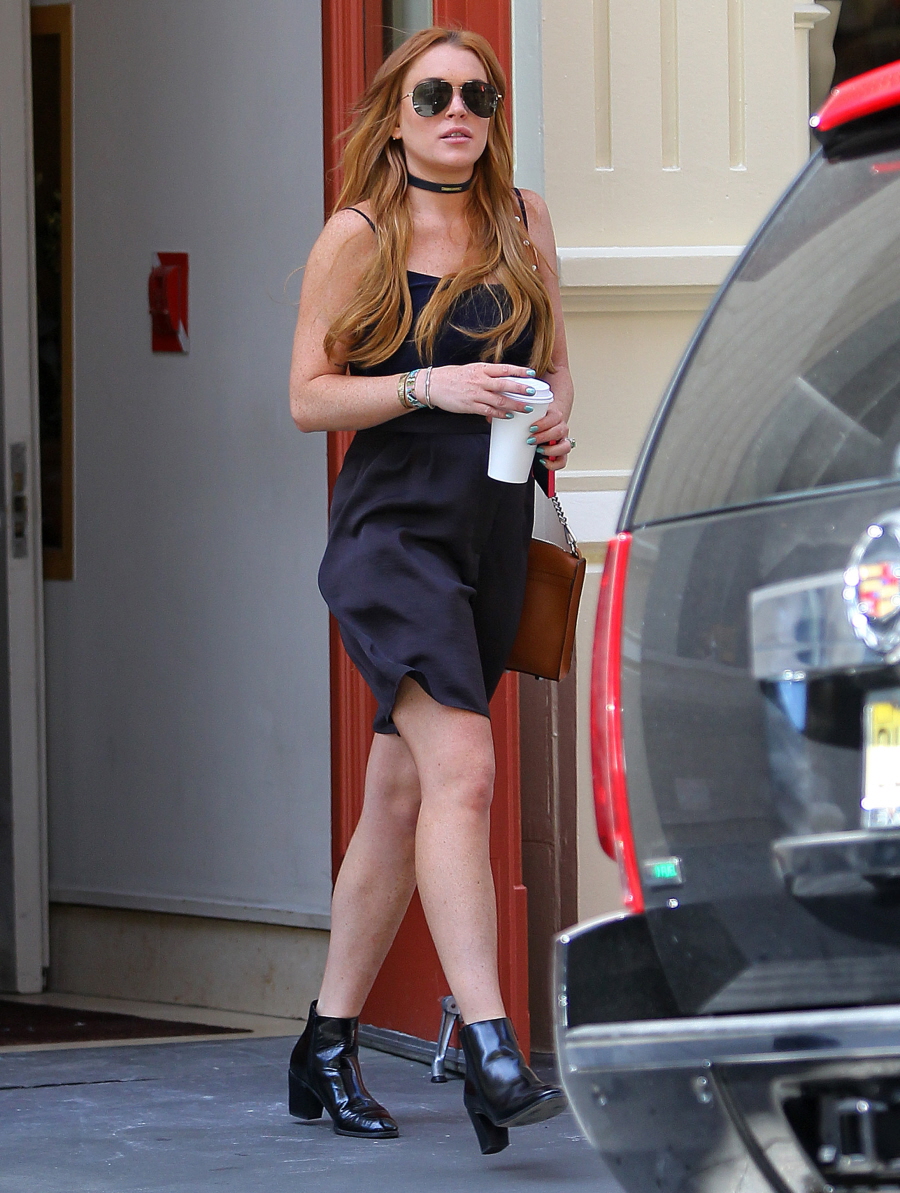 Here are some new pap photos of Lindsay Lohan out and about in NYC yesterday. I haven't seen anyone so happy to see the paparazzi in a long, long time. She looks like she's about to throw herself a giant party right there on the street. Chica loves attention. Anyway, it's no surprise at all that Lindsay is back in NYC, and all I can really do is warn all of the New York Celebitches that the Cracken walks amongst you and to watch your back (and your front). But what about the Cracken's grand scheme to celebrate her "successful" rehab completion with an escort's tour of Europe? Oprah talked her out of it, apparently.
Lindsay Lohan will NOT be going to Europe for a 3-week vacation like she planned … because Oprah convinced Lindsay she'd relapse if she went, TMZ has learned.

TMZ broke the story … Lindsay booked a one-way ticket to Europe while she was still in treatment, planning to reward her successful rehab stint with a lengthy vacation in the Old World.

Lindsay's flight was scheduled to take off tonight in New York — with no return date set — but sources close to Lindsay tell us, the actress just pulled the plug on the trip.

We're told Oprah — who struck a deal with Lindsay to do a post-rehab docuseries later this month — told Lindsay she should avoid the vacation so soon after rehab because the temptation to relapse would be too great.

We're told Oprah called Lindsay multiple times over the past 24 hours to convince her to stay put … and Lindsay bought it, believing she needs to focus on her sobriety right now — not jetsetting around the world. Impressive.
Oprah is the new Mother Crackhead, I fear. Oprah is Lindsay's new pimp. Oprah tells Lindsay where to go and what to do and how much to charge. I'm only half-joking. Oprah has been giving interviews to promote The Butler, and it's becoming clear that Oprah has been sipping from the Lohan Cup of Crack Delusions. Pretty soon Oprah is going to be crying about Lindsay just being a linnocent cracked-out child. Oprah told MTV:
"I just interviewed her [Saturday], and I was deeply moved by her desire to move forward in her life at this time," Winfrey said, before adding, "And I asked her, 'What's different about all the other times, 'cause it's been six times [in rehab] now, so what's different about this time?' "

"I really do believe that she's ready," Winfrey continued. "This is what I want to say [to] everybody who wants to judge: Everybody has been in places in their life — how many times have I said, 'Come Monday, I'm gonna go on a diet! This is really it! — and everybody knows that to do anything, you've gotta make a decision and really be fully ready. And that there are times when you think you're ready, but you're not there."

"I'm rooting for her … because I think you keep getting chances," Winfrey said, her voice falling to a near-whisper, "until you take your last breath."
Do you really get chances "until you take your last breath"? I understand what Oprah is saying, don't get me wrong – she's making a larger statement about her faith and doing her Lord's good work, and how we all have to keep working to improve ourselves every day. But if we're talking specifically about Lindsay Lohan and how many "chances" she gets… yeah. Oprah is the new Mother Crackhead.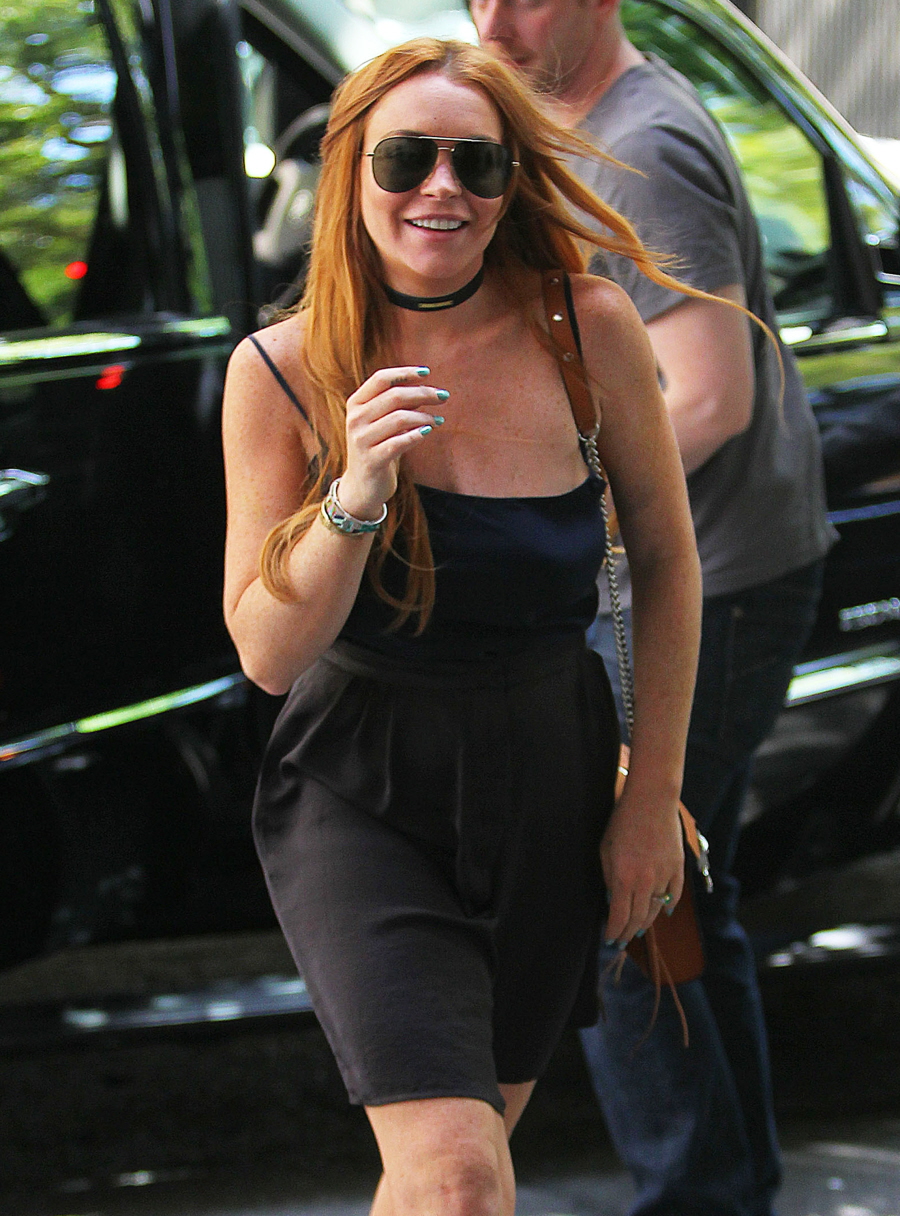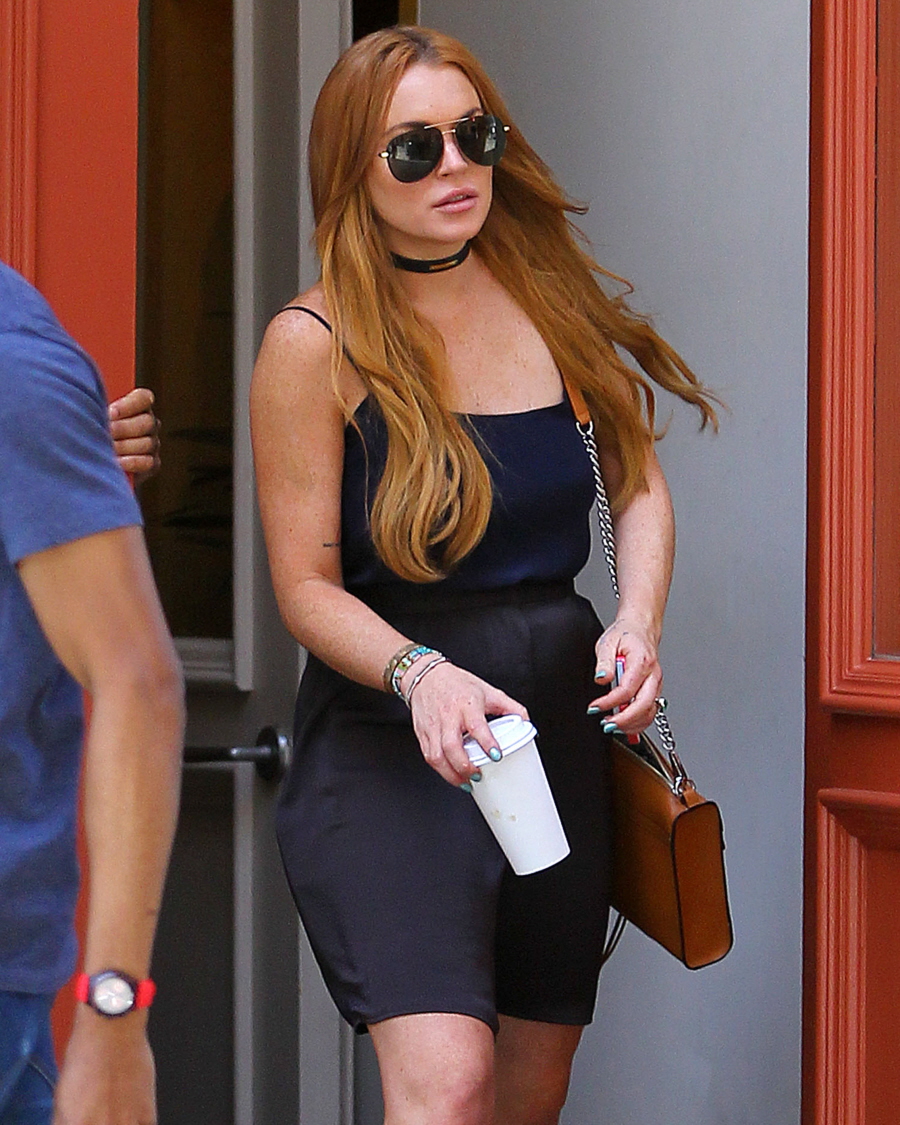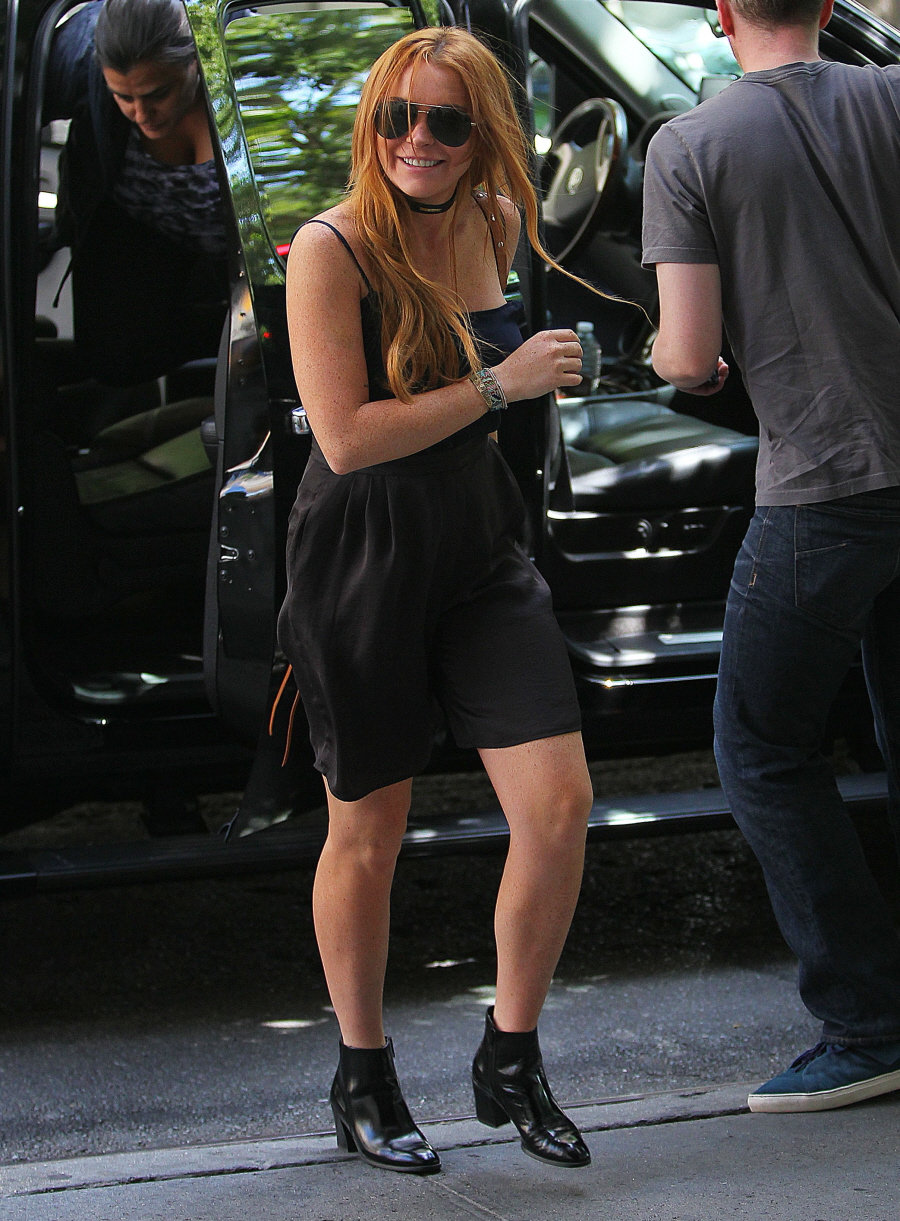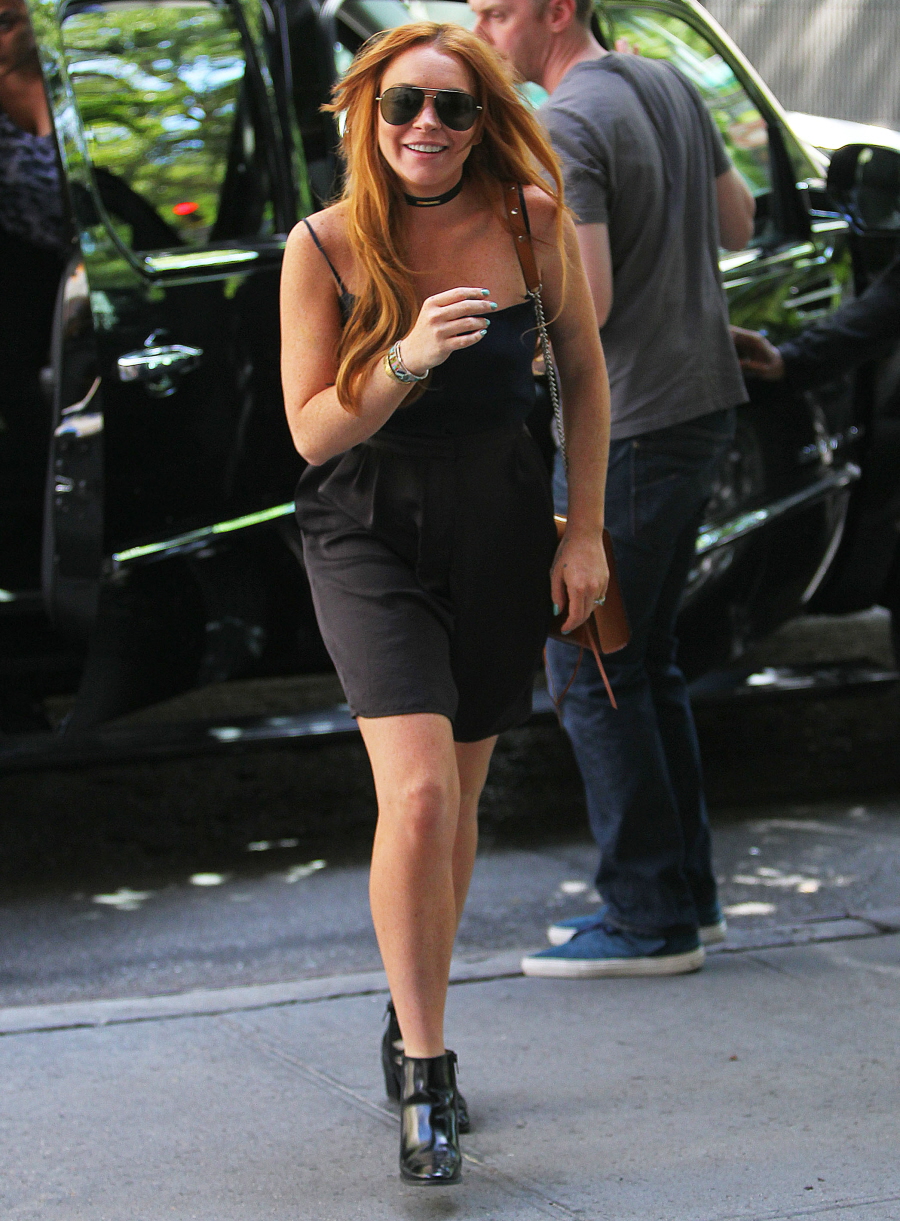 Photos courtesy of Fame/Flynet.