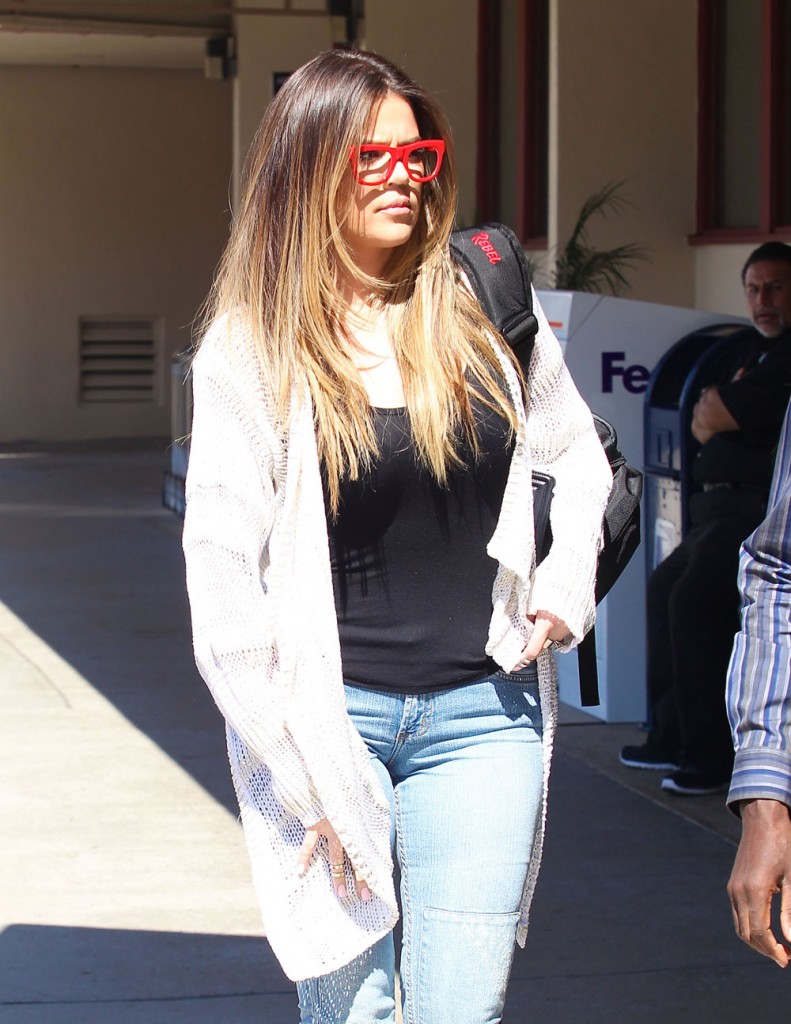 These photos are of Khloe Kardashian at the airport with her brother, Rob, in Burbank yesterday. I can't decide whether I think those red glasses are cute or clownish. There's plenty of speculation that she's trying to get away from the paparazzi and the press following her husband's latest cheating scandal. We've been hearing details from Star Magazine's cover story, about Khloe Kardashian attacking one of her husband's mistresses. Now that I've had the chance to read the full story, it's even sadder and more drama-filled than we were led to believe. To recap: a 28 year-old lawyer named Polina Polonsky claimed that she had a six week affair with Lamar Odom starting in early June. That was when Lamar had been kicked out of the house by Khloe, when another, earlier mistress sold her story to the tabloids. Khloe went after Lamar and Polina on at least three separate occasions. She tried confronting them at a hotel and at Polina's apartment, finally taking a swing at Polina when she found the two of them holed up at a different hotel trying to hide from her. Khloe knew where to find her cheating husband because she was having both him and his mistress followed by private investigators.
Here are some new details from Polina's interview with Star Magazine, including her allegation that Kris and Khloe told Lamar that he could see her if she was discreet. I'm thinking Lamar fed her an obvious lie and she fell for it. I doubt that Khloe and Kris game him their blessing to cheat.
Lamar spent Khloe's birthday with his side piece
Polina says that Lamar spent Khloe's birthday with her. "When I got home from court," she says, "we ate dinner together and went to bed."

Lamar claimed that Kris and Khloe told him he could see Polina if he was discreet
Eventually, Polina says, Lamar made a deal with Khloe and Kris. "They would let him see me, but only if I was discreet," she says. "I was very discreet, but they still wouldn't leave me alone! They had people creeping around my home all the time. Lamar told me Khloe had learned everything about me, my family, my job, and where we all lived. I was very scared."

On how Khloe was tracking Lamar
Khloe had someone following me. Lamar believed that she had a tracker on his phone and his car.

Khloe harassed Polina over the phone after the attack
Later that same day [after Khloe tried to attack Polina], Lamar tried to call Polina, and when she called him back, Khloe answered. "She asked, 'Have you been intimate with my husband?'… She obviously knew the answer," Polina says. "She kept calling back and told me I shouldn't be sleeping with a married man. But he wasn't even living at home with her!"

On how she ended it with Lamar
"Lamar has tried to contact me since then, but I'm just so freaked out that I haven't spoken to either of them."

Why Lamar doesn't just split with Khloe (from another source, allegedly)
"He doesn't want to live with her, and he doesn't want to sleep with her," one source notes. "But Lamar doesn't want to deal with Khloe's wrath, so rather than hiring a divorce attorney, he just refuses to live with her. The marriage is very unhealthy."
[From Star Magazine, print edition, August 19, 2013]
This woman may be a lawyer but she's not the brightest bulb. Is Khloe thinking that if she gets rid of this one that another one isn't going to pop right up? Radar reports that Khloe and Lamar were in couples counseling for "months" before he decided to stop therapy, right around the time that the first cheating allegations came out in June. Khloe is said to be devastated and to "want to go back into marriage counseling with him. Khloe loves Lamar and will fight to save her marriage. She has absolutely no plans to divorce him." I hope that's not true and that she's starting to come to her senses.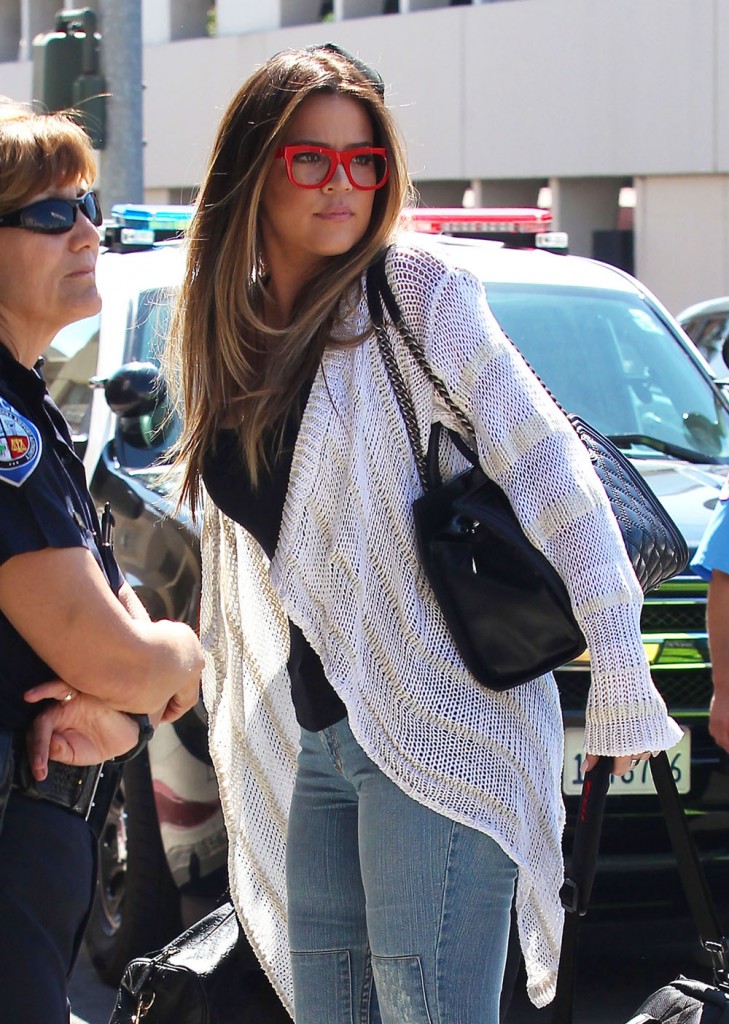 The hotel where Khloe confronted Lamar and Polina. Classy!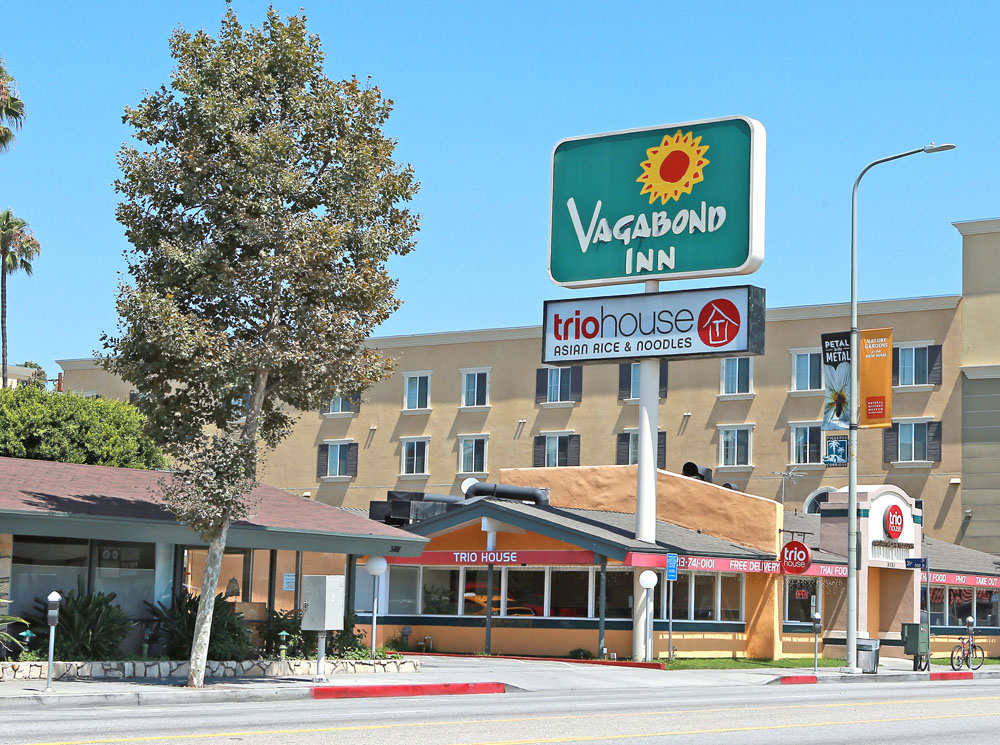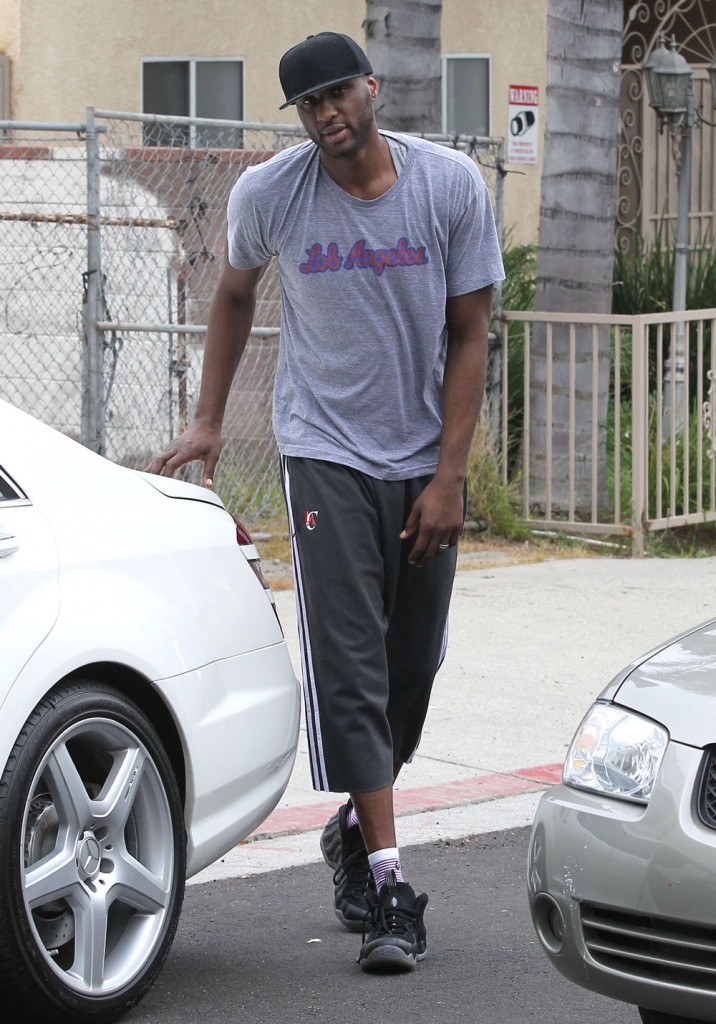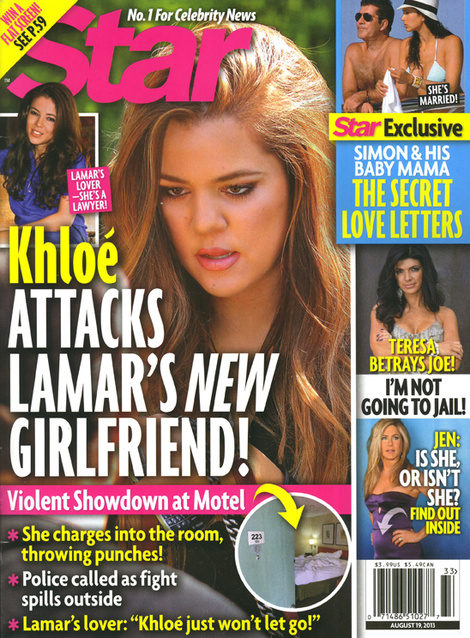 Photo credit: FameFlynet