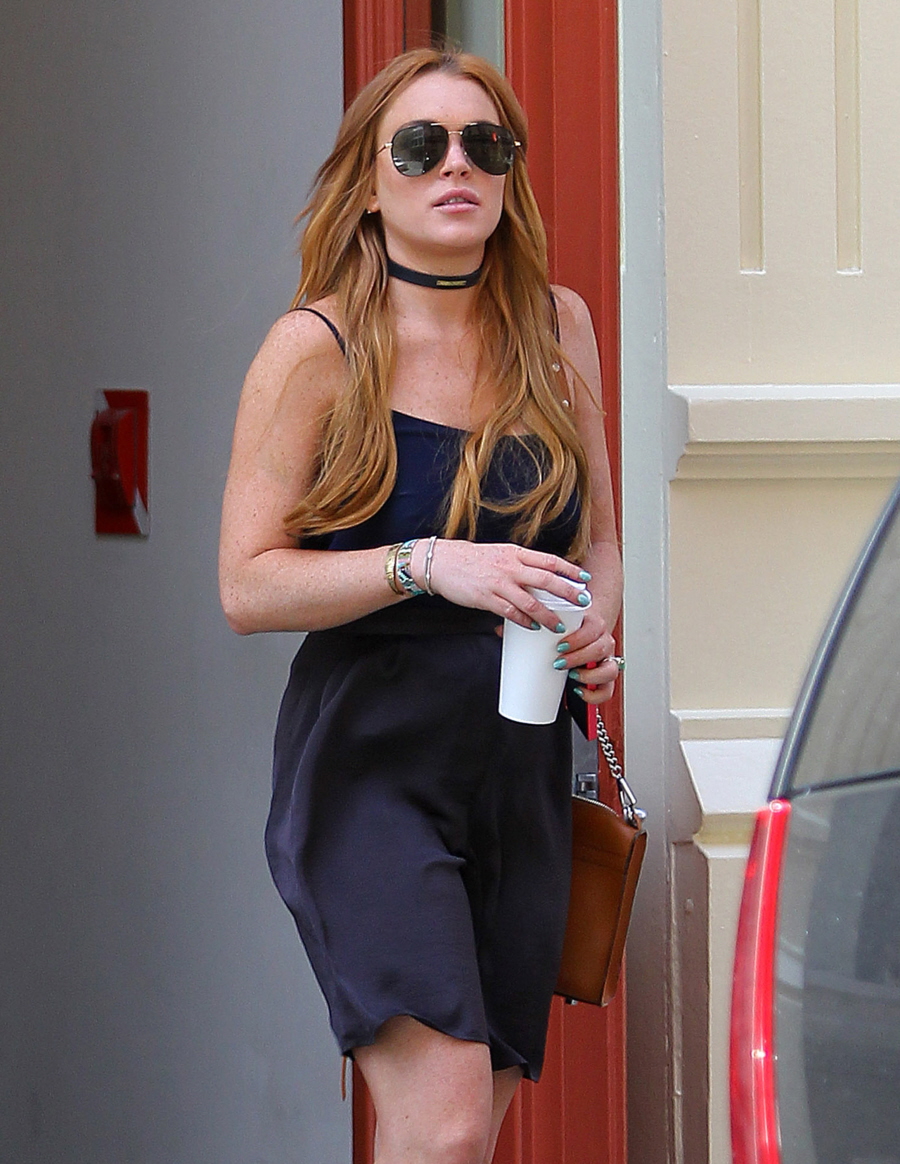 A few nights ago, Lindsay Lohan was a no-show at the latest premiere of The Canyons. I don't know if she was supposed to attend the premiere or if producers knew ahead of time that she wasn't coming. Some people even went out of their way to make excuses for the Cracken, claiming that Lindsay wouldn't want to go to an event with an open bar at the after-party, because she's all about sobriety and non-crackiness these days. To those people I say "O RLY?!" Because here's what Lindsay has really been up to… Unleash the Craken!!
Lindsay Lohan is back partying again just over a week after leaving rehab. The actress partied all night with the Wanted's Max George in Los Angeles before being helped out of the bash by security at 7 a.m. yesterday.

Sources exclusively tell Page Six that Lohan, who left rehab after 90 days on July 31, joined the British pop bad boy and his band at the all-night rager which started late Wednesday at the Mondrian West Hollywood.

One source said: "The party went on all night long and was so loud that guests were complaining. Lindsay was there with Max George. The Wanted have been staying at the Mondrian for days, and Lindsay, who briefly dated Max a while back, was partying with the band. She and her sister Ali were spotted waiting in the hotel lobby for the band.

"There were so many complaints about the noise that hotel staff had to shut the party down and Lindsay had to be taken out of there by security at 7 a.m. She was with her sister, and people who saw Lindsay when she left the hotel said she looked a total mess. She looked so beat up."

A rep for Lohan told us last night of that account, "I highly doubt this is true."

The troubled actress, who's reportedly gone into rehab at least six times in as many years, has insisted that she's remained sober since her latest stint in treatment.

A source close to the star said, "She is friends with Max and did visit him, but everything else is untrue. She did not drink, she was in bed by midnight, and she showed up on time for therapy this (Thursday) morning. She has a sober coach."

A Lohan representative said, "Although Lindsay did visit her good friend Max, this is otherwise a completely false story."

George seems to be bad news for Lohan. The couple enjoyed a brief dalliance in 2012, which ended in trouble when she got into a fracas with a fortune teller at a Manhattan nightclub while out with George. When asked by Andy Cohen in June who his showbiz crush was, George said, "I'm gonna say Lindsay Lohan."

Asked if the crush had been "fully realized," he said, "No, a little bit. If she's watching from rehab, then it'll cheer her up a little bit."
Lindsay was in NYC earlier this week, but I guess she flew back to LA to party with The Wanted rather than attend her own premiere. Sounds like the kind of decision Lindsay Lohan would make. As for the back and forth with LL's rep about exactly what went down… Lindsay visited Max George. But she didn't drink. She was in bed by midnight!! SHE HAS A SOBER COACH. She's in court-mandated therapy!! Sure. Of course. Ten bucks says that she was doing lines off of Max George's body at about 4 am Thursday morning.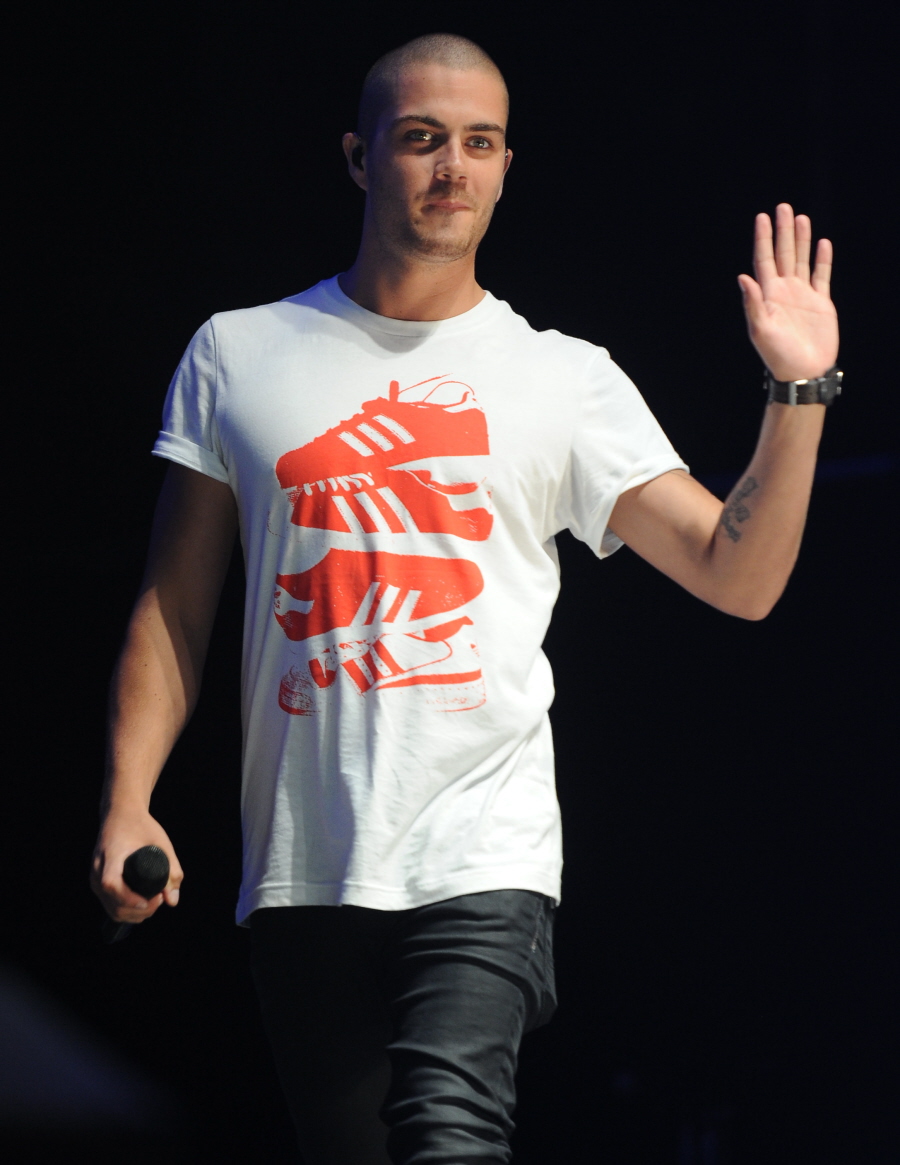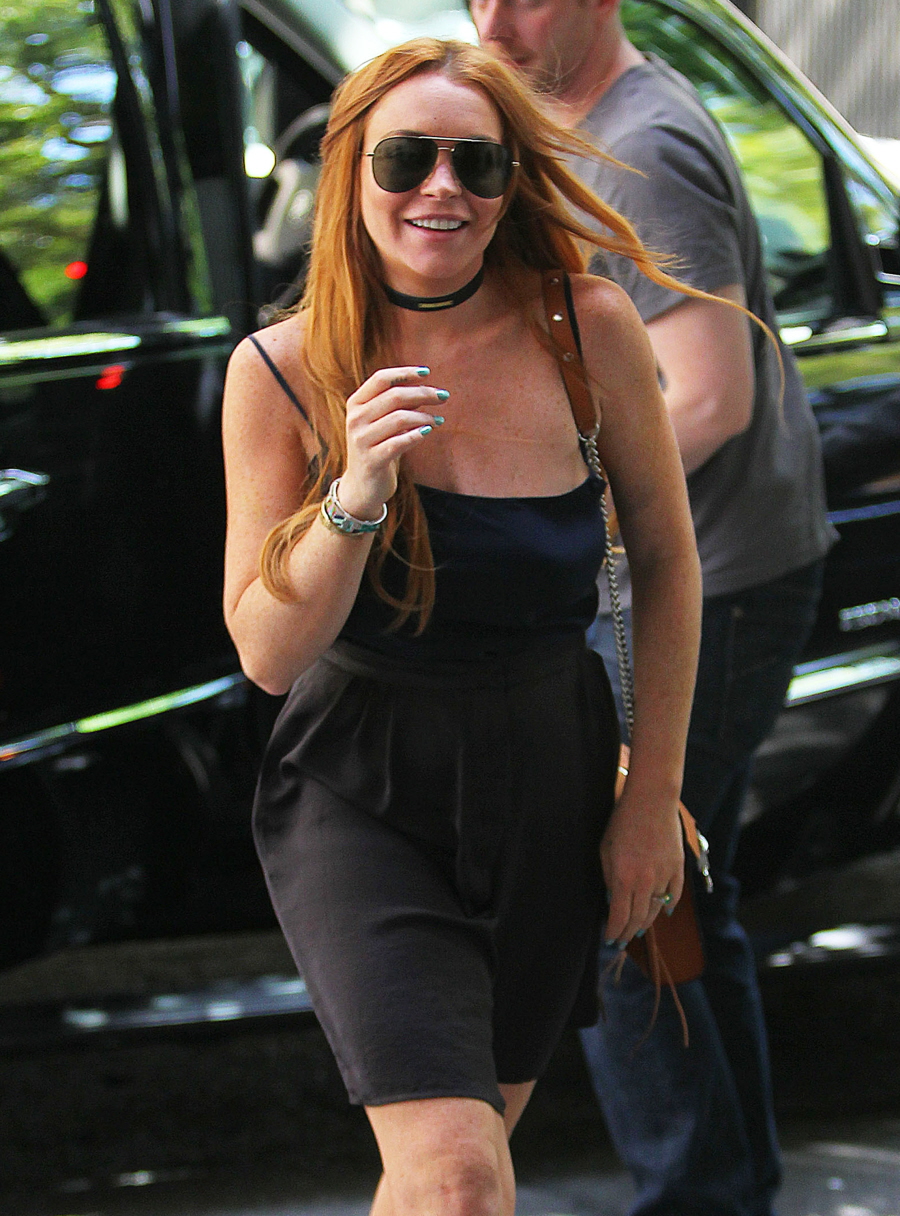 Photos courtesy of WENN, Fame/Flynet.