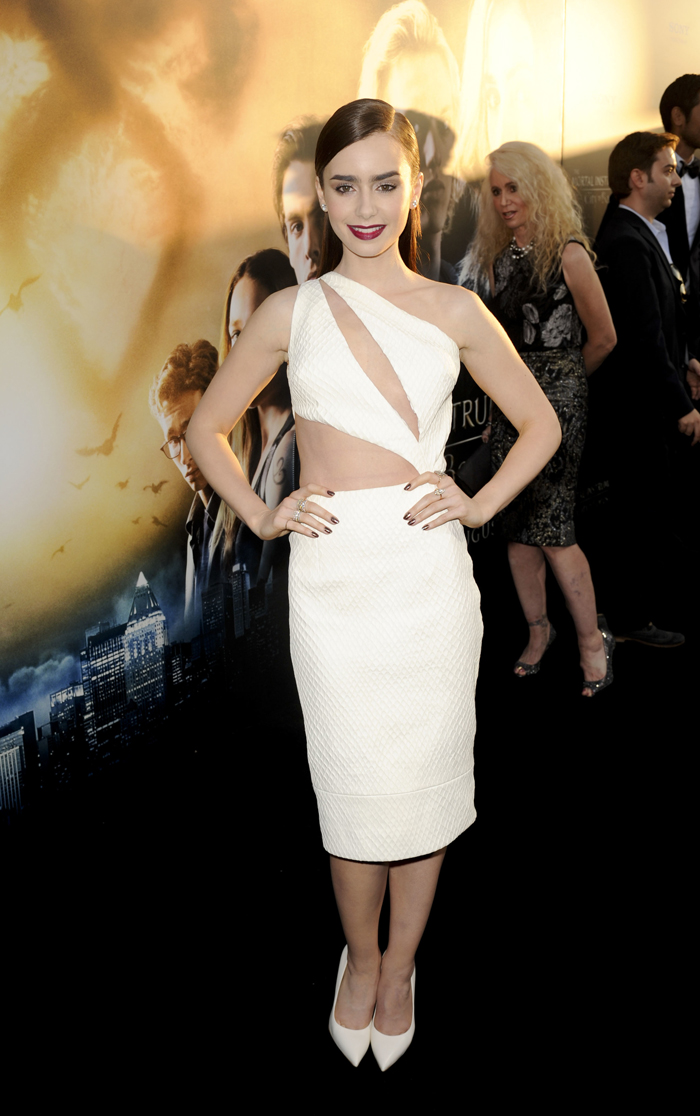 Last night saw the Los Angeles premiere of The Mortal Instruments: City of Bones, which is the latest in a series of franchises that Hollywood would die to make happen. Following the success of Twilight and The Hunger Games, there are now several new young-adult adaptations in the works, but I don't think any of them are going to hit really big like their predecessors. Remember Beautiful Creatures a few months ago? Yeah, me neither.
While crossing her fingers along with the studio, Lily is aiming for the leading lady vibe (while denying all claims of nepotism, naturally) on the red carpet. Lily had been dating her co-star, Jamie Campbell Bower, for about a year, but they recently broke up, so that must have been a bit awkward last night. Lily wore this rather risque white dress (from a YA standpoint), and it's not bad, honestly. The cutouts would look awful and trashy with a bigger bust, but Lily doesn't have much to worry about in that department. Still, I can't help but think that this dress is just a fancy toga.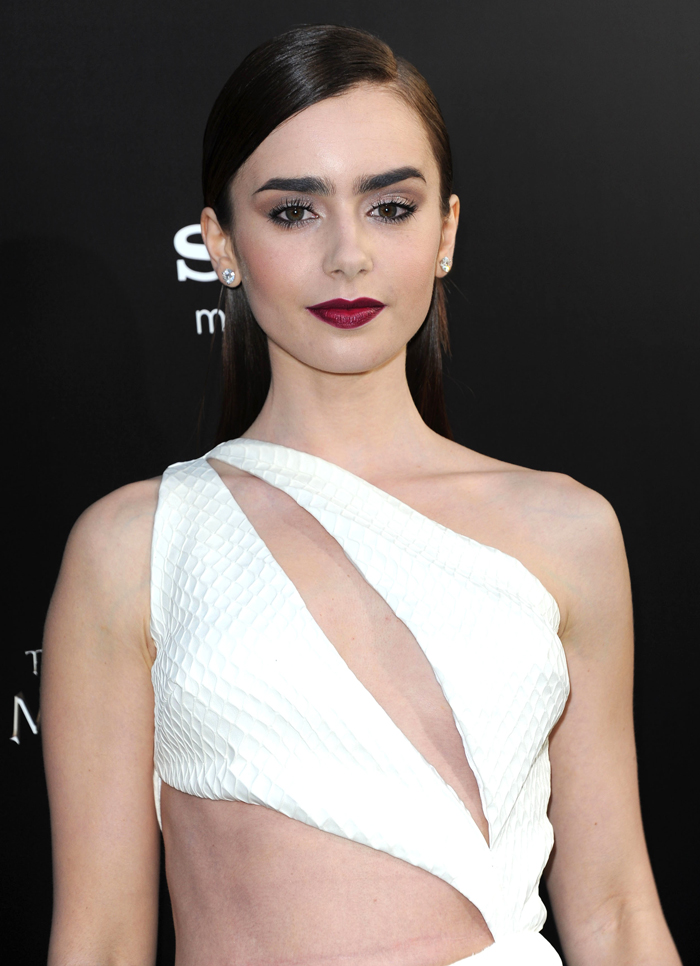 Lily's sleek hair and dramatic makeup are gorgeous. I can never do sleek hair — it always just looks greasy on me, so I'm envious.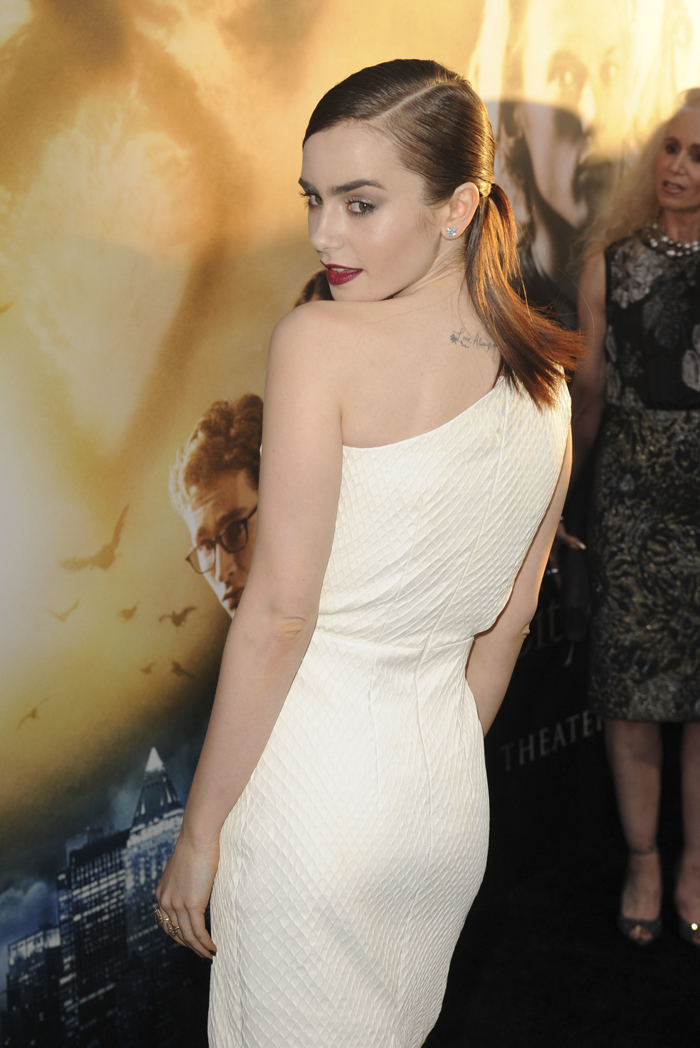 Jamie Campbell Bower was there too, of course, and his suit looks fine, but the guy needs a serious trim. He was hotter as a Voltari in those Twilight movies, right? Check out the nosering. Dude is no Robert Pattinson.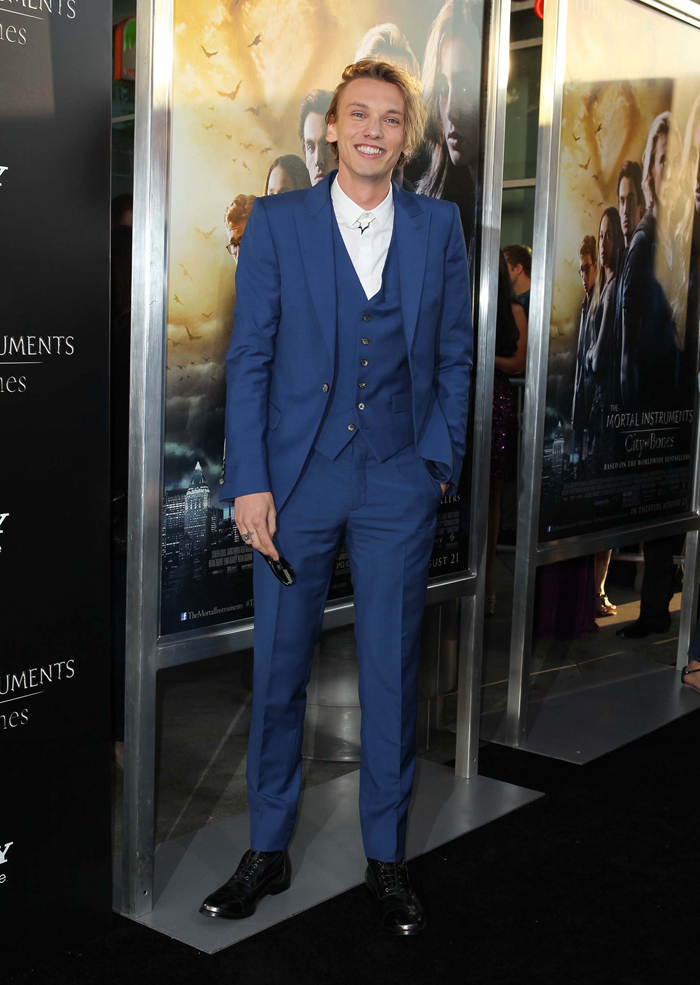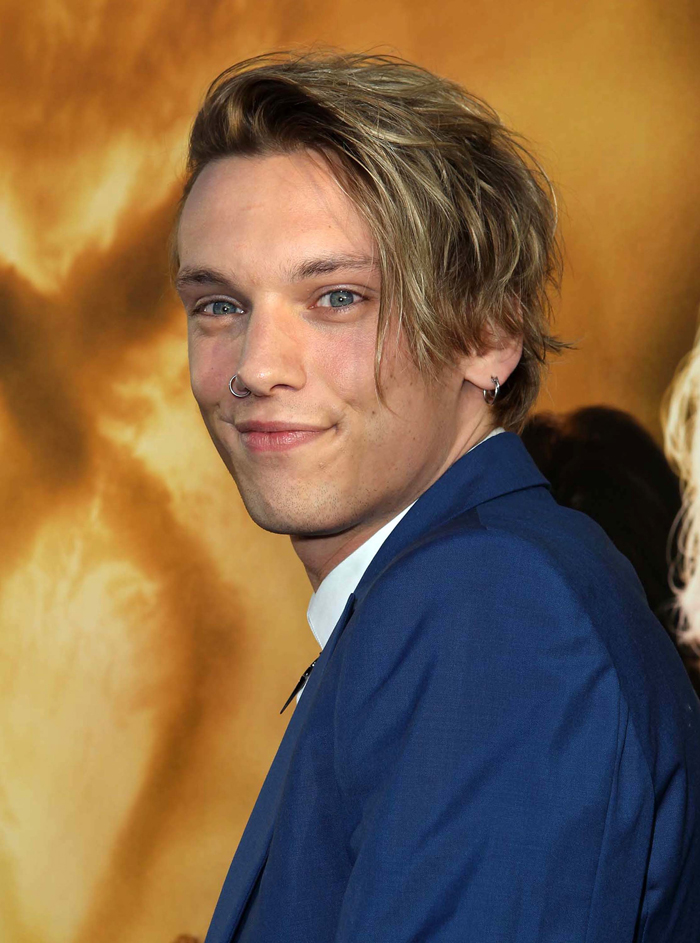 Ashley Greene wore a white Temperley mini-sheath with some stud detailing. Ashley has recently dropped the dark brunette look and gone for highlights (which suit her even though I've dropped out of the highlight phase), but don't worry — she'll never be a leading lady no matter how hard her publicist works.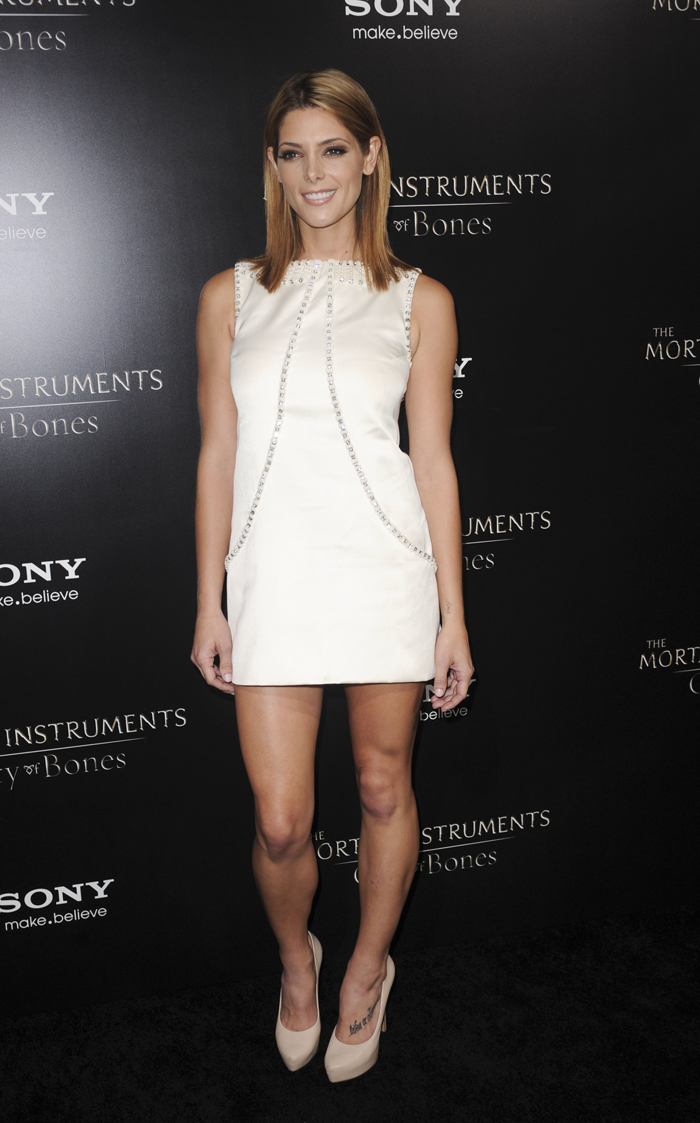 In contrast to Ashley, Bella Thorne is probably going to happen at some point, and she looks cute in this Alexander McQueen dress with a stained-glass print. Bella is just 15 but is big on the Disney Channel's "Shake It Up" show, and I've heard whispers of her being a party girl, but we'll see.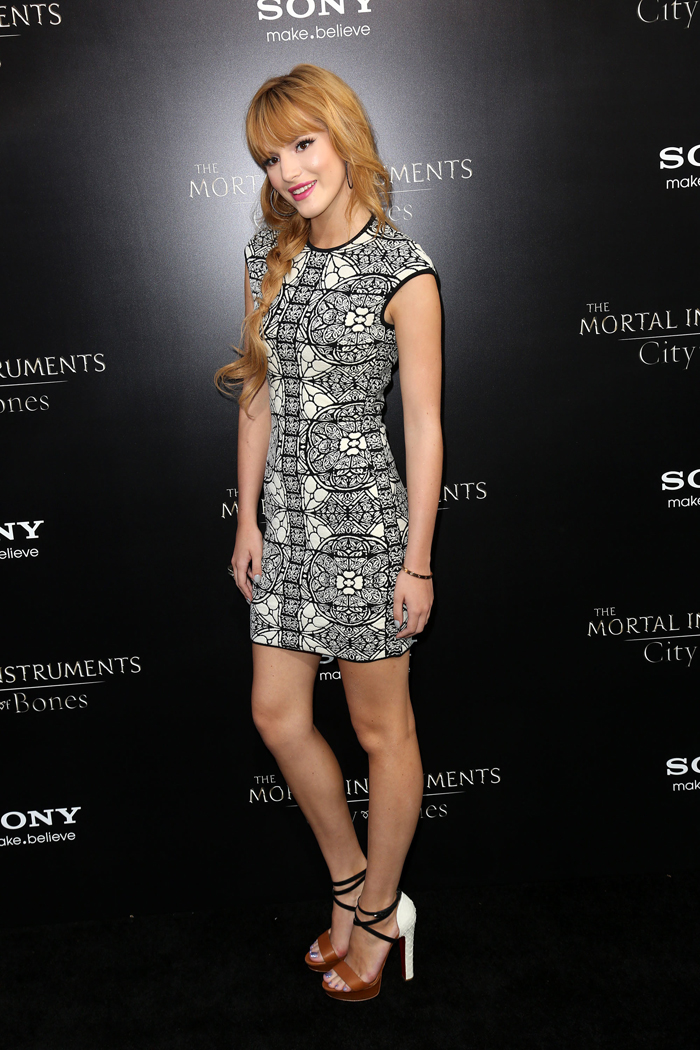 Julianne Hough wore boring pants and some fetching curtains that have been turned into a blouse. I know I've said this before, but girlfriend lost her style when she broke up with Seacrest.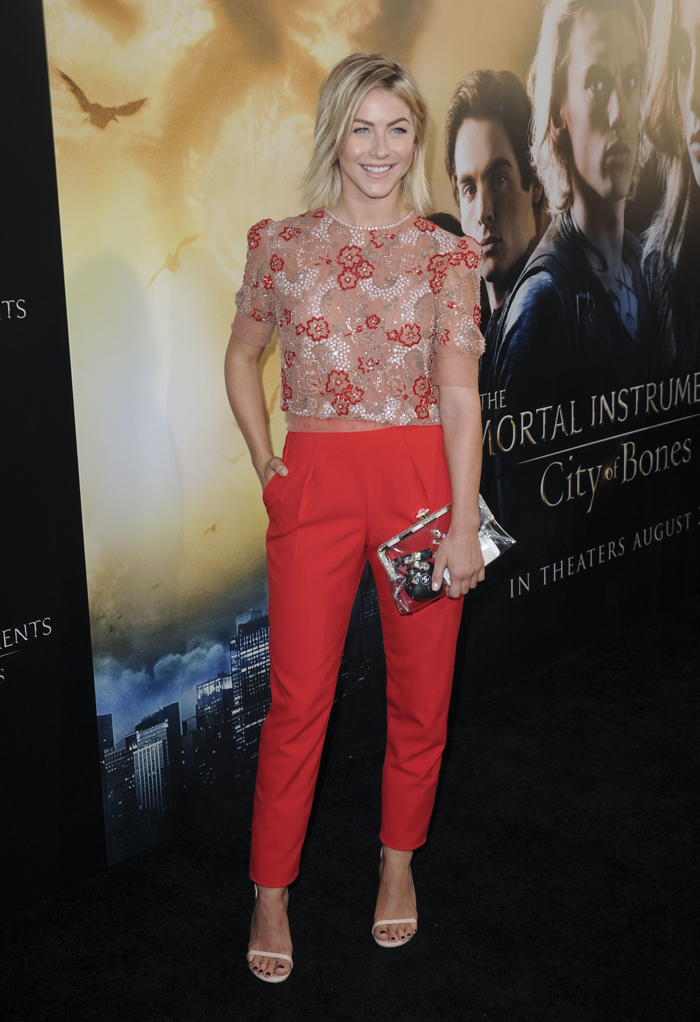 Jared Harris brought a little English flavor to the event alongside wife Allegra Riggio. I miss him on "Mad Men."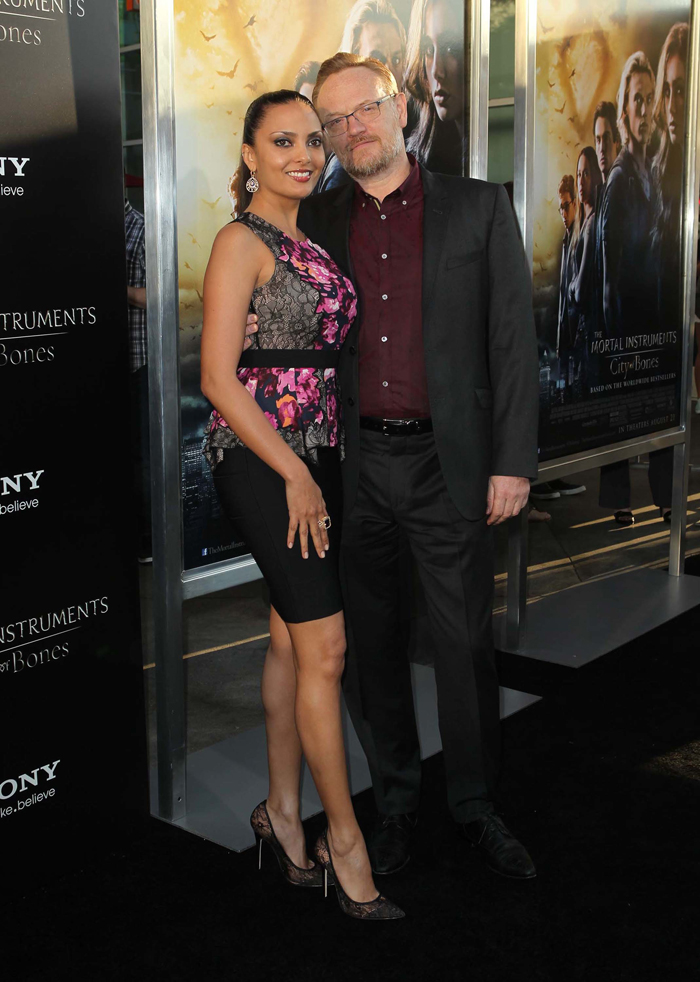 Finally, you'll notice that the film shares the same director, Catherine Hardwicke, as the first Twilight movie. As if the filmmakers couldn't telegraph their strategy any harder.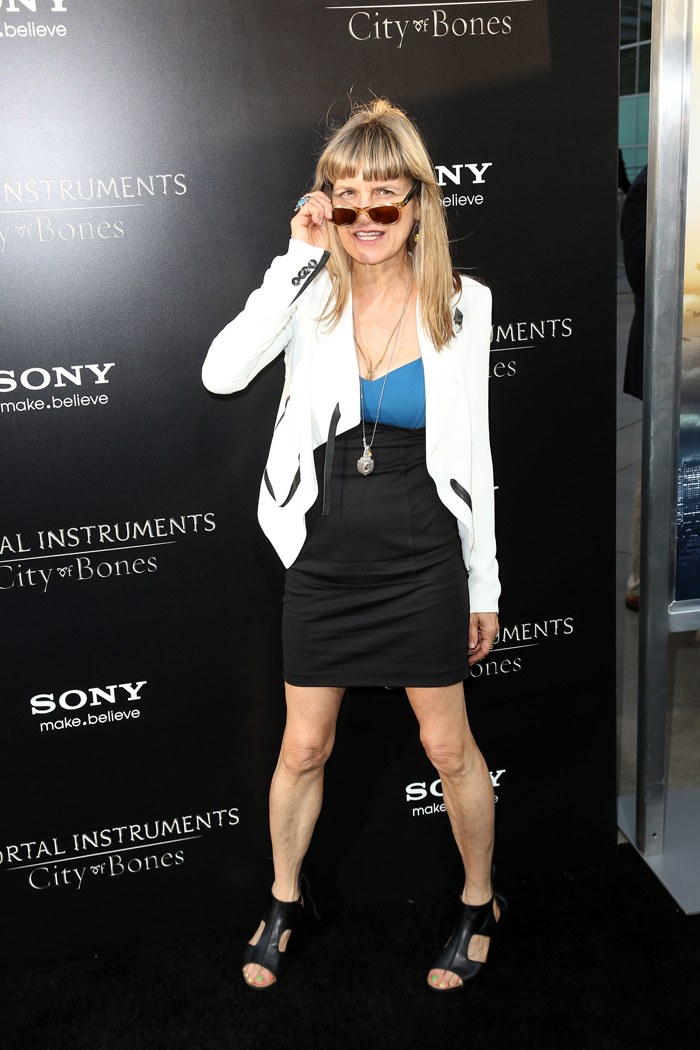 Photos courtesy of WENN