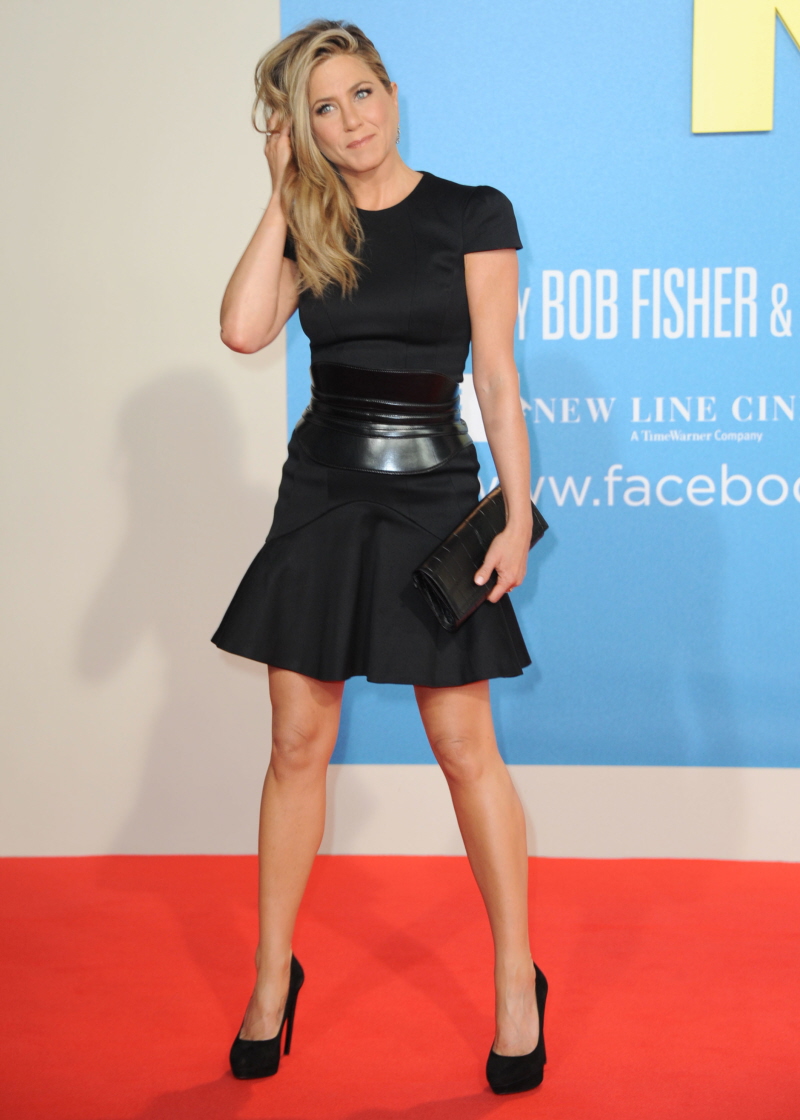 Seriously, how does Jennifer Aniston look so "thinned out" so quickly? I thought air travel made you puffy, but somehow Jennifer looks 10 pounds lighter in Europe. Shocking. Anyway, these are some new photos of Jennifer at last night's Berlin premiere of We're the Millers. It doesn't look like Jason Sudeikis made the journey.
Jennifer stepped back into her comfort zone after the trauma of wearing that printed Christian Dior bubble dress in London. She was back to black – a little black Alexander McQueen dress. I would like to see the dress without the belt, just because I'm curious about the tailoring around the waist and I wonder if that giant wrestling championship belt is hiding a design flaw. That being said, this dress is flattering to Jennifer's figure, much more so than the Dior. And no, I still don't think she's pregnant. Look at the profile body shot – the belt is just weird, but that's not a "bump".
As for her hair… she's really mixing it up with her hair for the European tour. And yes, "mixing it up" for Jennifer includes "wind tunnel faux bedhead" and "pushed to the side". Still, it's nice to see her do at least one thing differently.
And here's an interview that was making the rounds yesterday – Aniston being interviewed by Chris Stark, who apparently is something of a local celebrity journalist in England. He's famous for being extremely and charmingly awkward and talking about his personal life rather than movies and such. Mila Kunis famously treated him very gently, and when it came time for Stark to interview Aniston, she gamely played along too. This is the most likeable I've found Aniston in a long time.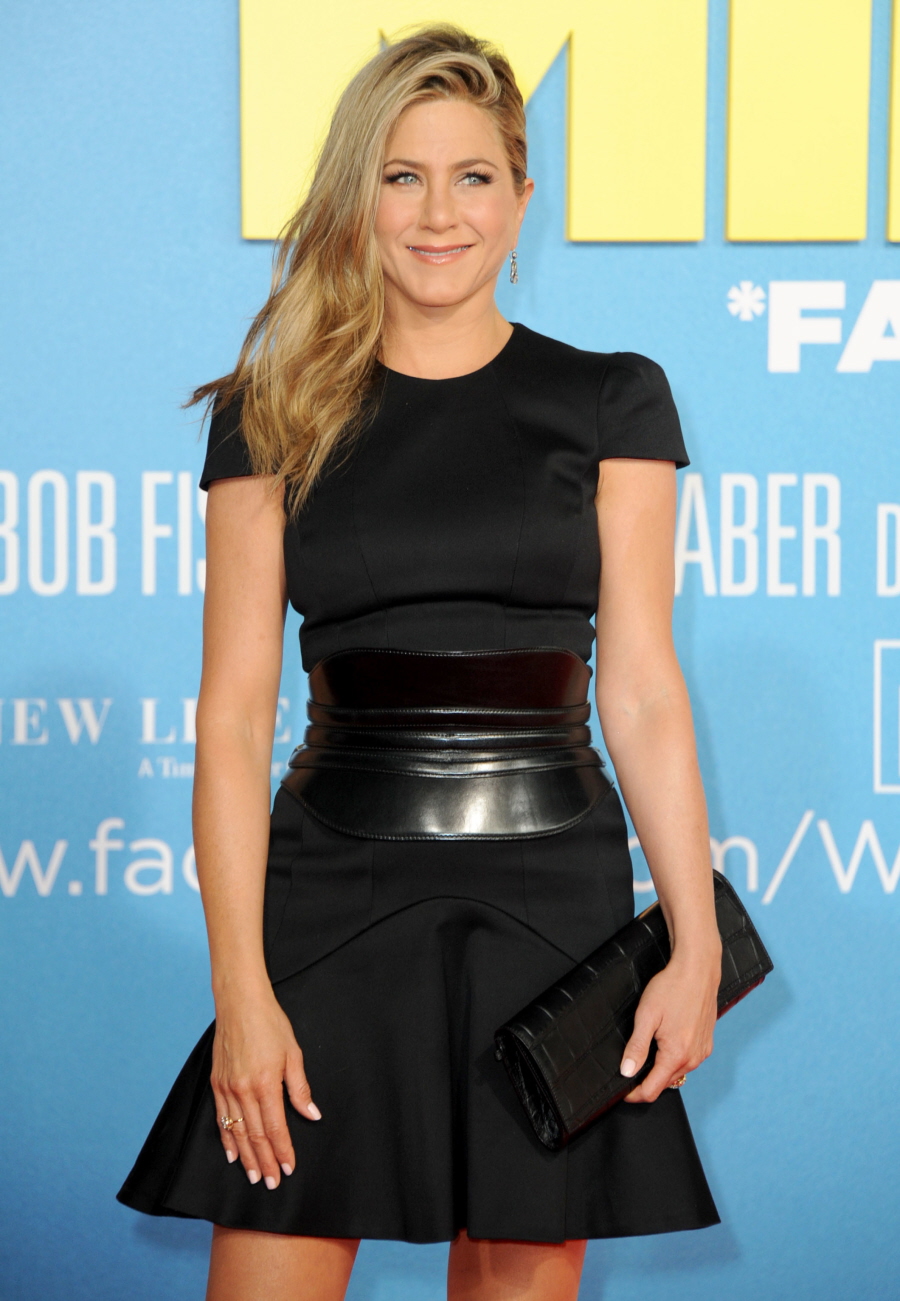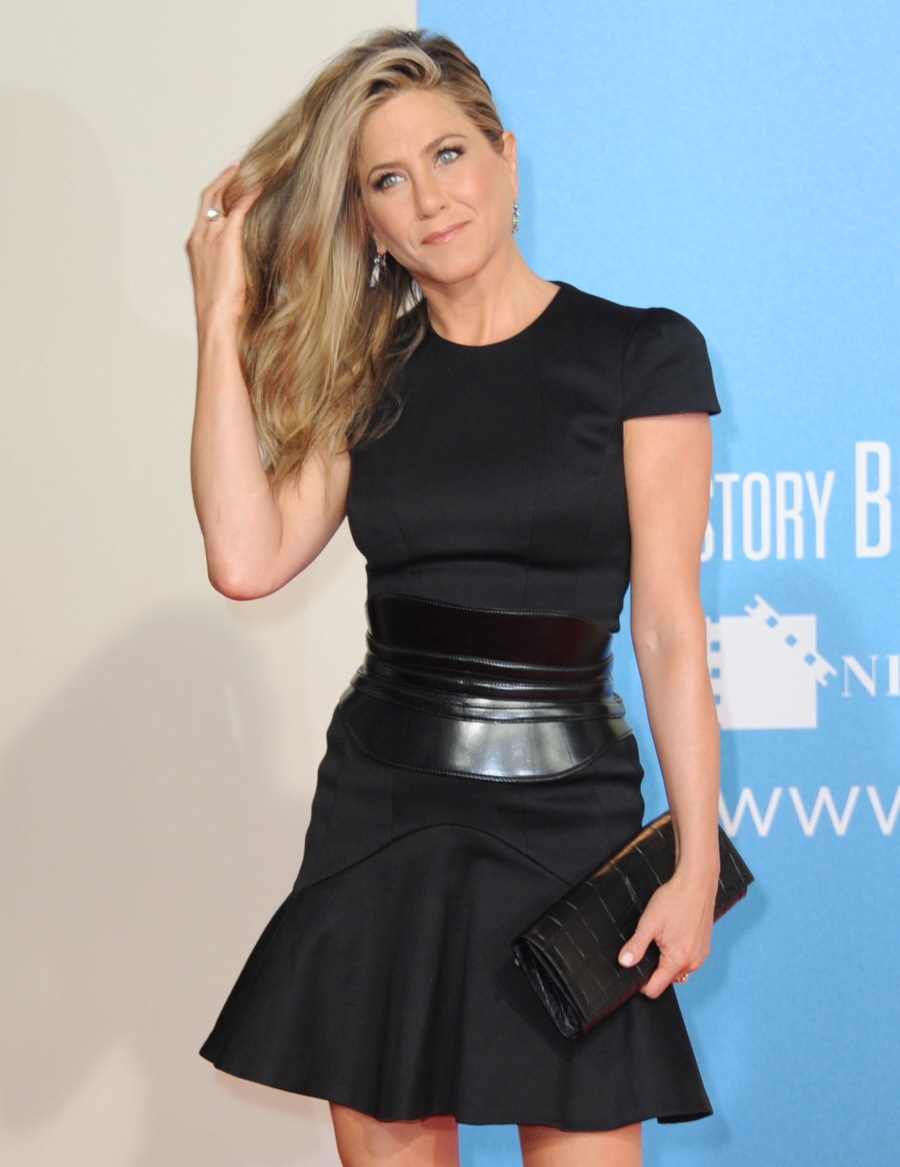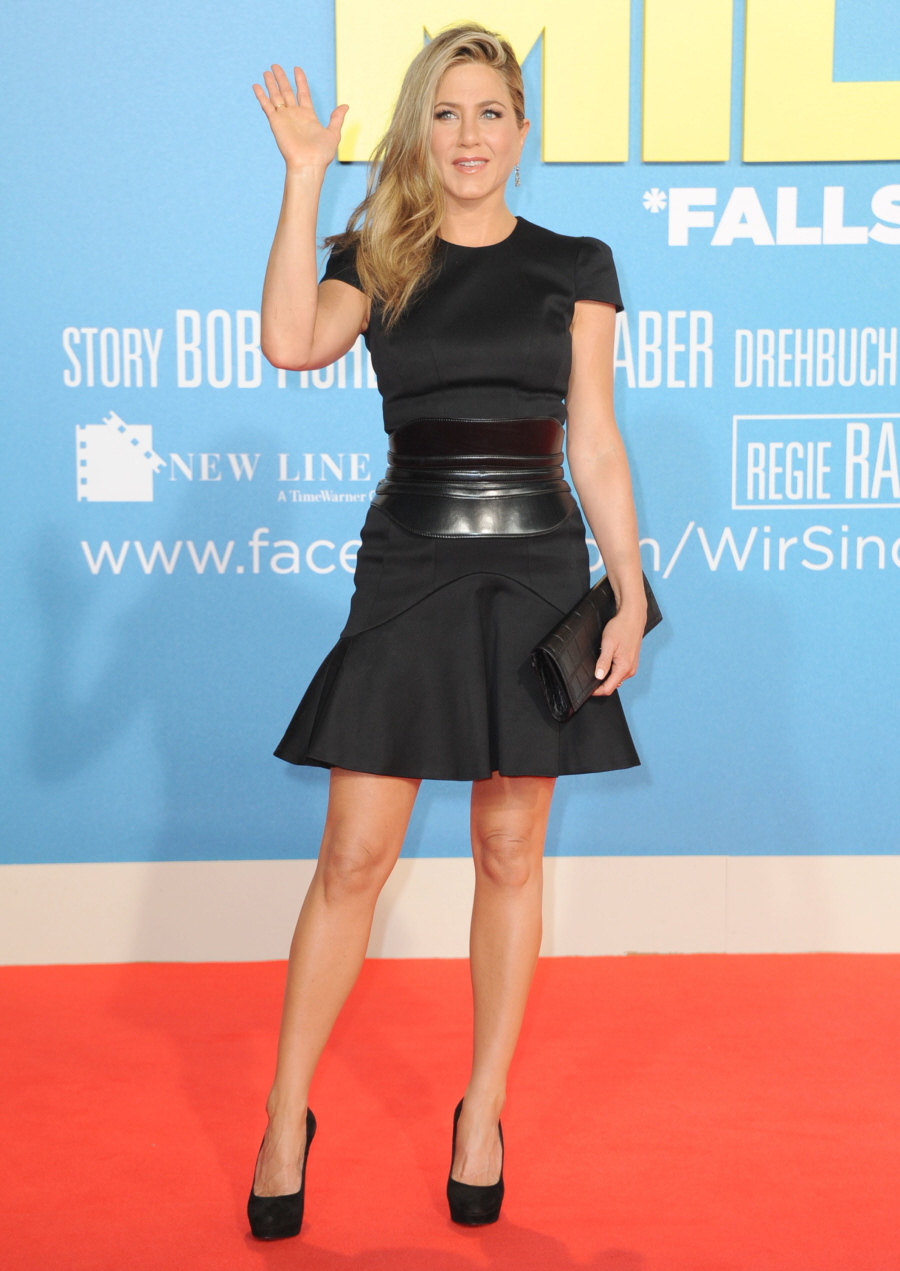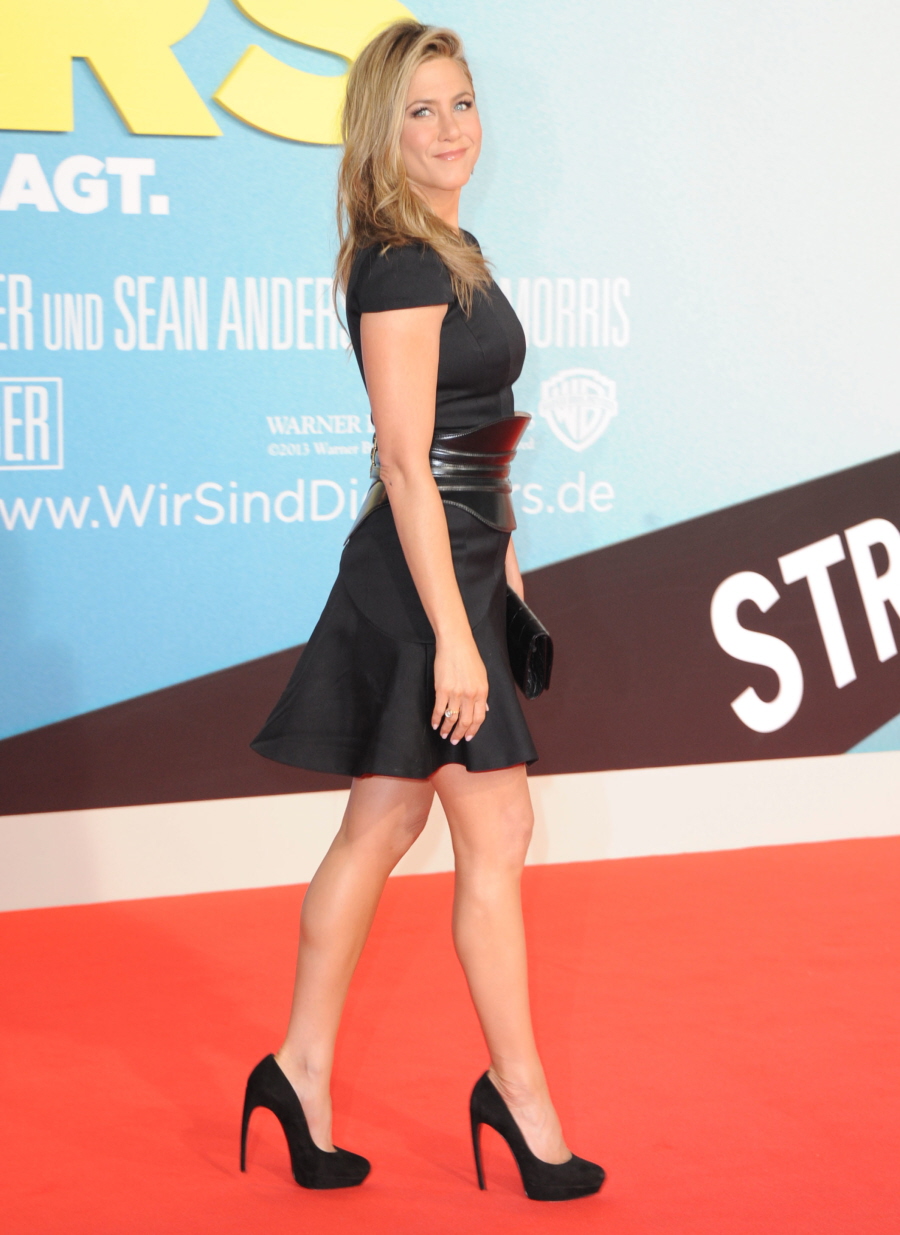 Photos courtesy of WENN.