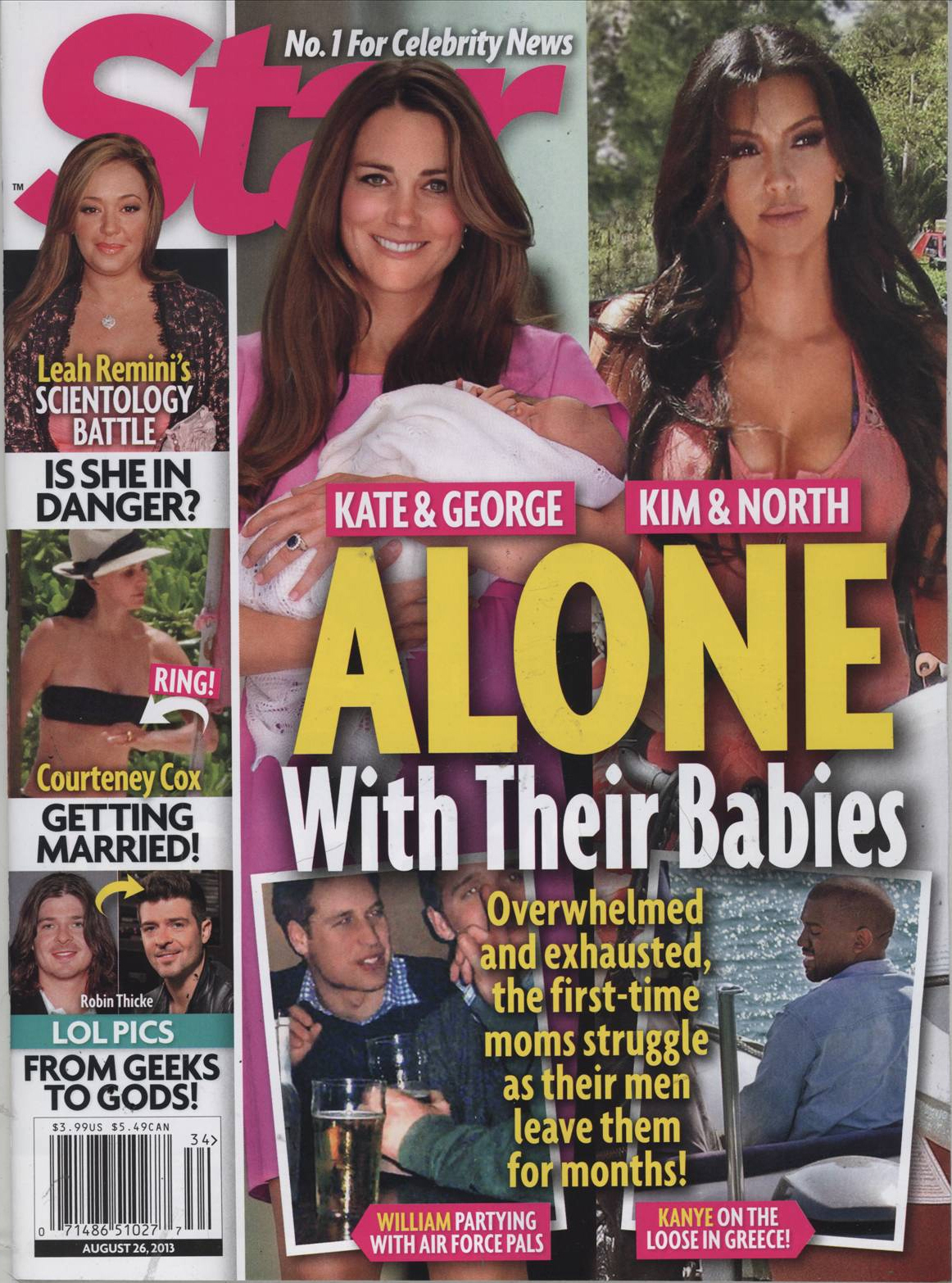 I'm sorry, but I LOVE this Star Mag cover. After all of the drama, after the weddings, the babies, the magazine covers, the strategic leaks… what if Kim Kardashian and Duchess Kate really are incredibly similar people? I've listed all the ways I think they're similar before, but seriously. Their lives are on the same kind of trajectory. They have similar mothers too. Anyway, Star's story is made of laughs, so here are some highlights which I loved:
*Kate is working so hard as a mom with no nannies or servants (except for her mom and her mom's servants, of course). Kate is determined to allow Prince George to "grow up normal".
*But! Prince William doesn't know what to do with himself while Kate takes on the brunt of the childrearing. So William just abandoned Kate (meaning he left her in Bucklebury while he returned to Wales). A source says: "It's all a bit too loved-up for him. He was thrilled to play first-time dad, but now he's content to leave it to the ladies. He's learned how to change a diaper, but like any action man, William is starting to feel he's more use to the military."
*Now that William has left her, Kate "feels alone… she sometimes cries, partly out of joy, because she's bonding with George, but also out of loneliness. She feels overwhelmed. She is yearning for William. Not only does she not get to see him, but she barely hears from him because he's so busy."
*Plus, Kate doesn't have any mom friends. "She had to give up so many of her friends when she married William. Kate just tells them that, because of royal protocol, making friends is easier said than done."
*Kate has also been fighting with her mom a lot – Carole wants Kate to sleep-train George and Kate isn't comfortable doing that yet. Kate can't wait until she can leave her mom's house, apparently, and she would leave right away except that all of her palaces are under renovation!
*As for Kim Kardashian, Kanye has already abandoned her and North to go on vacation in Greece. "Kim tries to pretend that her life is wonderful, but the truth is she has the baby blues; she feels extremely overwhelmed. Before Kanye left for Greece, she had a meltdown where she cried and begged him not to leave. But he told her she needs to get herself together and stop being so clingy, then he walked out the door to catch his flight."
*A source claims: "Kim loves Nori, but she's completely exhausted by it all and she resents Kanye for ditching her. When he is in LA, he's always on his computer or on the phone, working. He holds Nori, but that's about it. He doesn't help with feedings or bathing or diaper changes."
*"Kim thinks it's selfish of Kanye to take off and leave her for work when she is barely able to do any work herself. She's been trying to get back to work on her fashion and makeup lines, but it's been so hard for her since she has to take care of Nori."
Basically, "experts" say that this is preview of things to come for both relationships – William is going to be increasingly distant from Kate in the coming years and Kanye is always going to put himself first. Kim and Kate… the same person.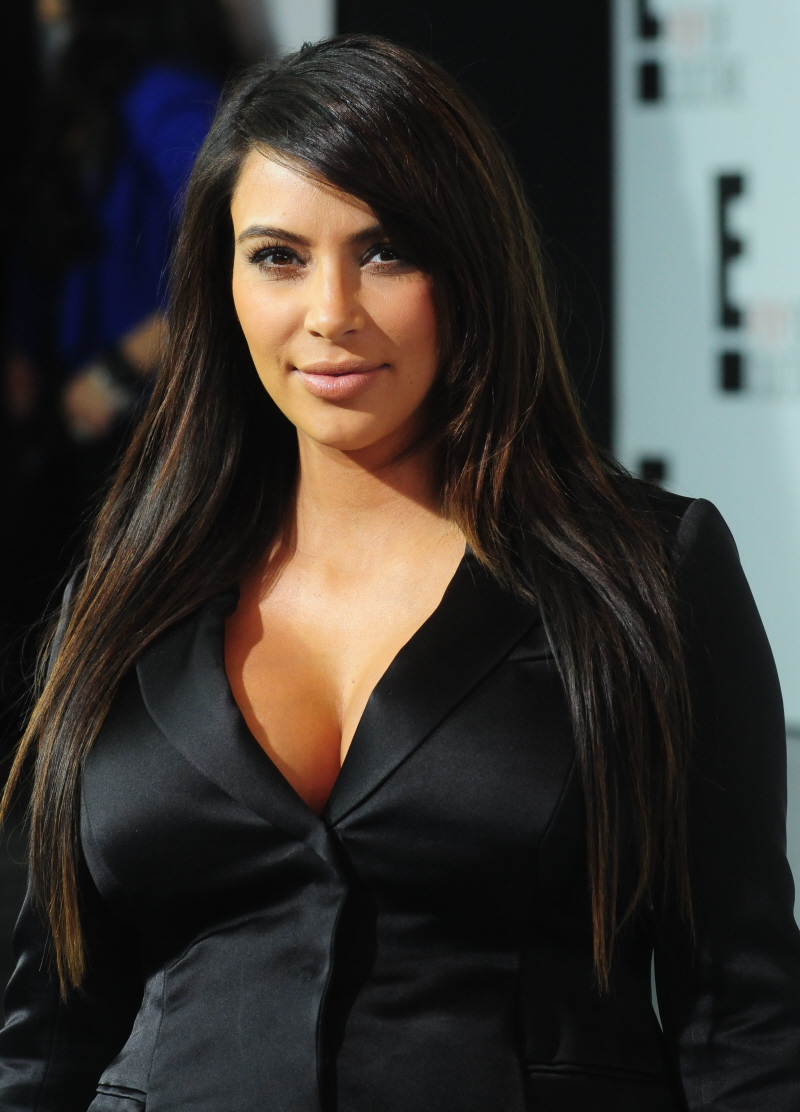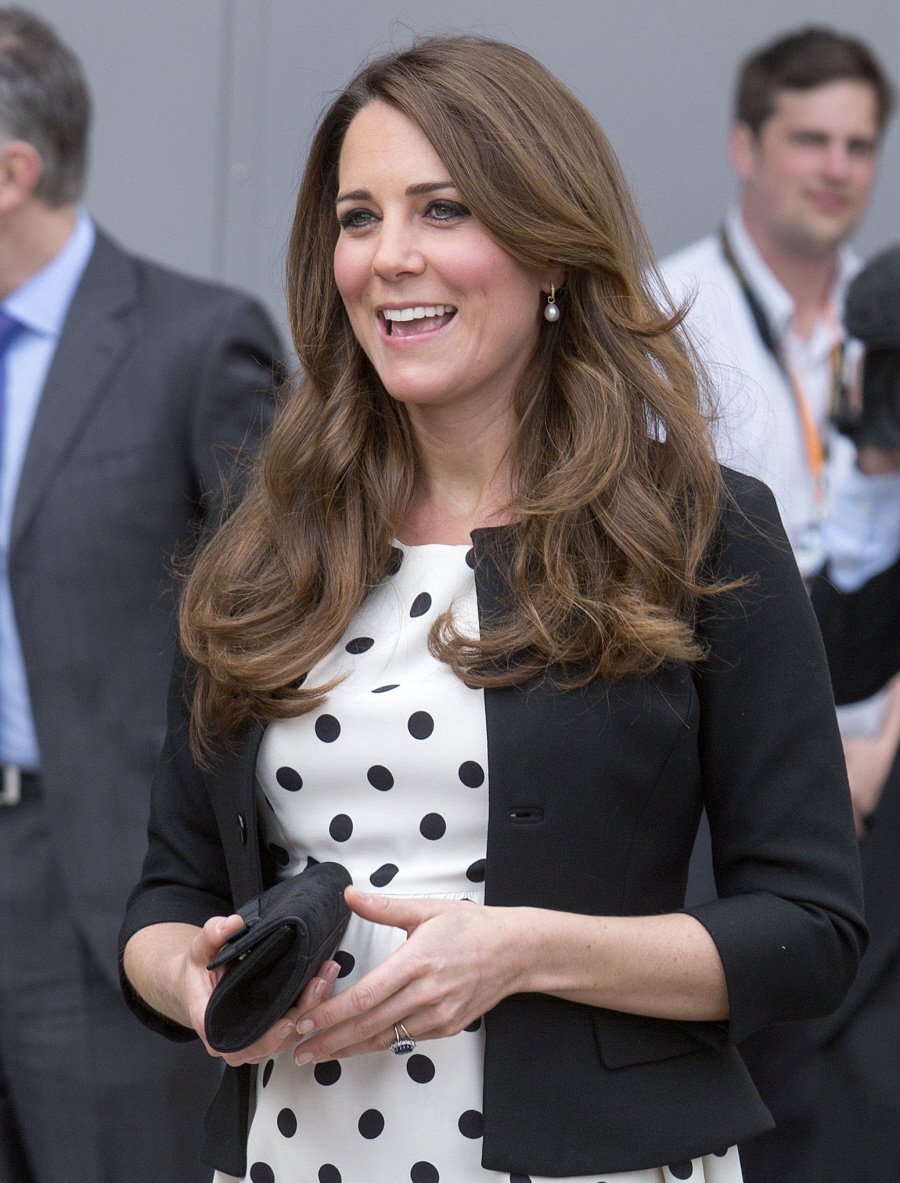 Photos courtesy of WENN.