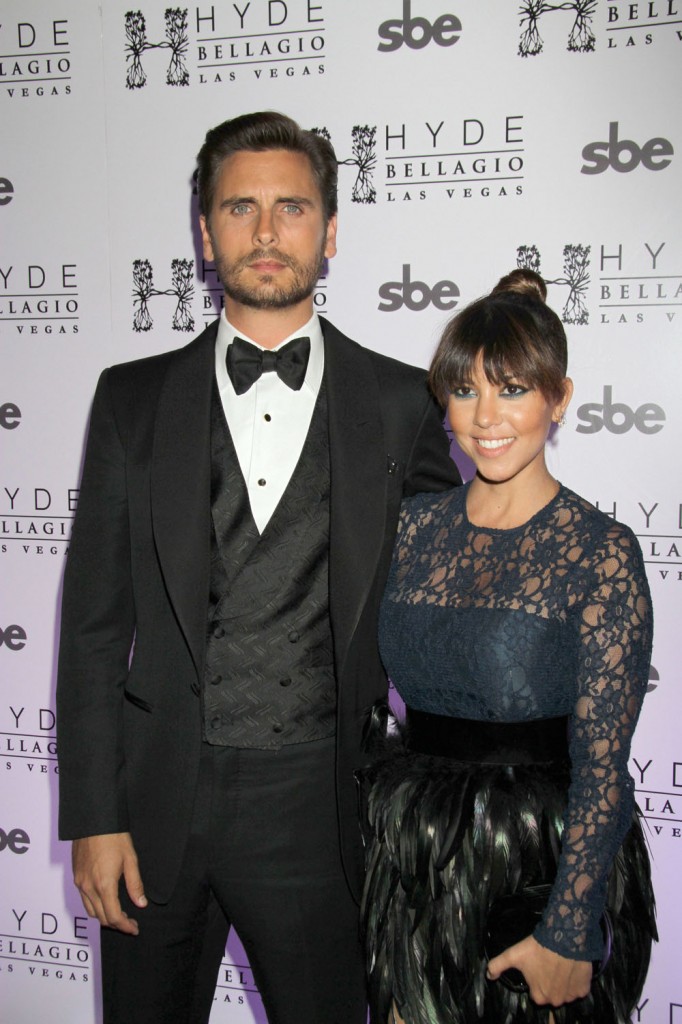 Kourtney Kardashian has deigned to respond to a male model who has claimed for years that may be the father of her oldest child, three year-old Mason Disick. Michael Girgenti, aka Premo Stallone, claims to have had unprotected sex with Kourtney around the time of Mason's conception. Girgenti believes that the child bears a resemblance to him and is seeking paternal rights. Last week, he filed a paternity suit against Kourtney in order to compel her to submit Mason to a DNA test. Well Kourtney has one-upped the guy, she showed the press a DNA test which proves that Scott Disick is the boy's father. Only Girgenti isn't giving up, and plans to pursue his lawsuit. His spokesperson tells Radar Online that it's possible the test was faked somehow.
Kourtney Kardashian is putting an end to a paternity lawsuit brought on by male model Michael Girgenti, who claims that he is the father of her son, Mason.

According to lab test results, obtained exclusively by E! News, the results prove that Scott Disick is the father!
Kourtney tells E! News: "After three-and-a-half years of rumors and lies being spread by an individual I met briefly at a photo shoot, I am setting the record straight that Scott is Mason's father. While it saddens me to have to address these ridiculous lies—especially when the truth was never in doubt—this story must be put to rest." – From E! Online

---

Scott Disick was just proved to be the father of Kourtney Kardashian's son, but the man who claims Mason Disick could be his child doesn't buy the results, exclusively telling RadarOnline.com he believes the paternity test "could have been fixed."

"We don't trust the results and believe it could have been fixed," a spokesperson for male model Michael Girgenti told Radar.

"Still going to court to fight for court ordered results."

On Thursday lab results were released showing that Scott is indeed Mason's father — but Michael plans to follow through with the paternity lawsuit he filed earlier this month in which he claims he had "unprotected vaginal sex" with the reality TV star in March 2009 at his Glendale, Calif. apartment — at the climax of which he "ejaculated inside [her] vagina" — the court docs state. – From Radar Online
[From E! Online and Radar Online]
It sounds ridiculous that Kourtney would fake a DNA test, but I understand why this guy is insisting that the test be supervised. In my opinion it's very unlikely the test was faked at all. I doubt that a lab would doctor up results, but what if the sample wasn't Mason's? DNA tests can tell gender, although I spoke with a scientist familiar with DNA testing and he said that paternity tests do not typically test for gender. My source writes "You should only be able to tell the sex of the DNA donor when looking at genes on the Y chromosome. Girls would not have them. I have not found any of the genes they looked at according to the pdf to be located on the Y chromosome. Hence, a determination of the donor's sex is most likely not possible with that screen." So theoretically, Kourtney could have substituted Penelope's cheek swab for Mason's, although I doubt that happened.
I also don't think this whole story is some elaborate PR stunt as some of you have suggested. This guy is a problem for the Kardashians and they're hoping he'll disappear soon. For Mason's sake, I do hope that the test is accurate and that Scott is his biological father. That would be the best outcome for everyone involved.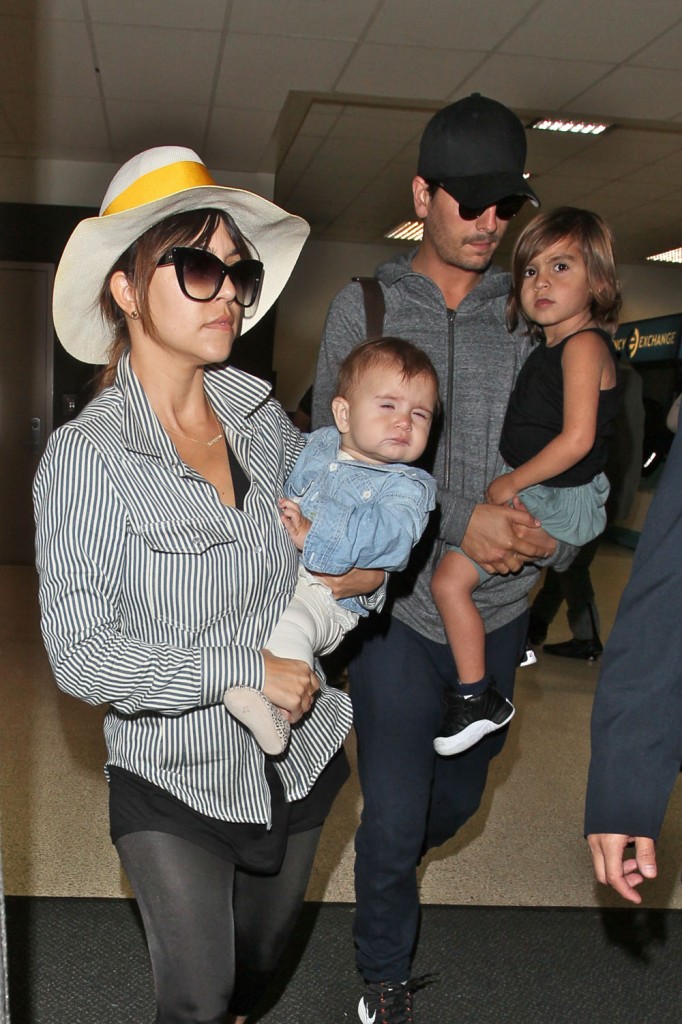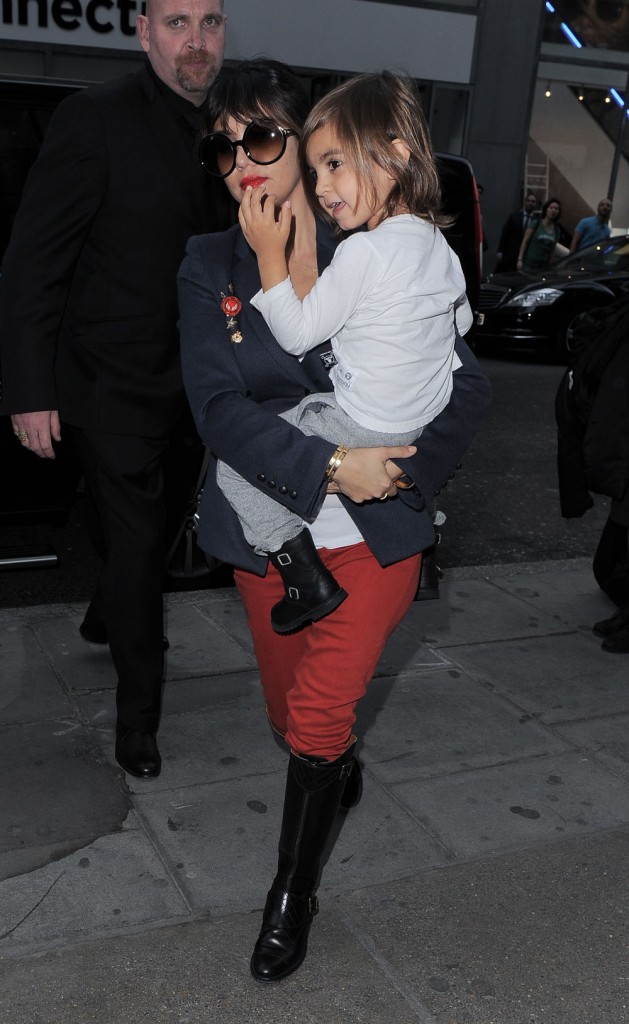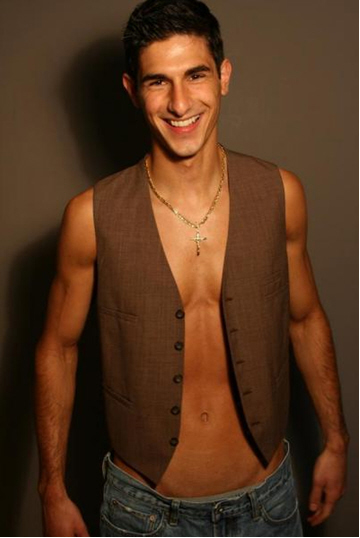 Photo credit: WENN.com