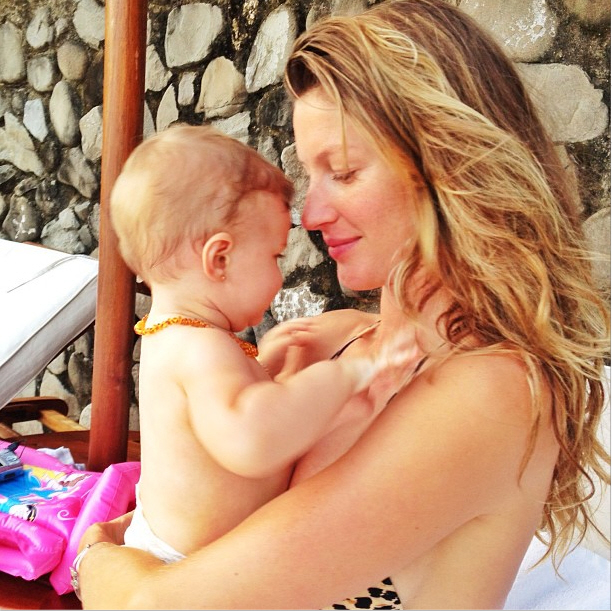 Here's a photo Gisele Bundchen posted to her Instagram several weeks ago – that's baby Vivian in her arms! We barely see Vivian. There are rarely any paparazzi photos and Gisele never did a photoshoot with Viv either. But she has been posting Blue Ivy-type, shadowy conspiracy-baby photos on her social media. I guess that's the cool thing to do these days.
Anyway, Forbes released their list of the "top-earning models" from June 2012-2013 and no surprise, Gisele is #1. What did surprise me a little bit is just how far ahead of the pack Gisele has gotten. Usually, there's not a huge disparity between what #1 earned and what #2 earned. But Gisele made $42 million in one year. #2 Miranda Kerr made $7.2 million. Crazy, right? Even crazier when you think of it this way: Gisele was pregnant at the time!! And she made more money than her husband – Tom Brady made $38.3 million in the same time period. Get it, Gisele.
Success as a model requires flawless genes and a lot of luck. The 10 women on FORBES' list of highest-paid models have something else, too: business sense. Take Gisele Bündchen, who leads the pack for the seventh year in a row with $42 million in earnings, seven times as much as second-place Miranda Kerr (and a bit more than quarterback husband Tom Brady's $38.3 million).

Bündchen's earnings may be off $3 million from last year's total, but the 33-year-old Brazilian has enjoyed a sharp rise in fortune since 2009, when she led the list with $25 million. This is in part due to her successful partnership with Grendene, the Brazilian footwear company, in which she owns a stake.

Since 2012, Grendane's shares have more than doubled, pushing its valuation to a five-year high. The supermodel mom makes millions from her eco-friendly cosmetics company, Sejaa, and multi-year contracts with international campaigns like Pantene, Oral-B and Sky HDTV.

Our earnings estimates are based on editorial shoots, independent licensing ventures, spokesperson gigs and contracts from beauty and fashion companies from June 2012 to June 2013.

Kerr pulled in $7.2 million in the 12 months ending in June, leaping up the rankings from No. 7 last year, when she earned $4 million. The Australian model first strapped on a pair of Victoria's Angels wings in 2007. Now, at 30, she's expanded her portfolio with contracts with Quantas, David Jones and Mango. Like Bündchen and many other models on our list, Kerr is trying to cash in on booming markets outside of the States. In Asia, the launch of her skincare line, Kora, and deals to pitch Lipton Tea and P&G detergent brand Bold helped her move up our list this year.

Adriana Lima's earnings dropped from $7.3 million last year to $6 million, but she still moved up one spot in our ranking to No. 3. Lima has been with Victoria's Secret since 2000, making her the longest-running Angel. No surprise, her supermodel seniority comes with a super-sized deal, and it's more lucrative than any other current modeling contract in the company. Most of Lima's earnings come from her deal with the lingerie retailer.

Of course, an Angel contract isn't the be-all-and-end-all of fashion. The wingless Kate Moss (No. 7) still managed to pull in $5.7 million, though she took a $3.5 million plunge from last year, when she ranked second. But at 39, the neo-hippie waif can still rock the bad-girl image while maintaining her title as fashion's most in-demand supermodel.

"Kate still has enormous international presence," said Ivan Bart, senior vice president and managing director of IMG models, the New York-based modeling agency that represents Moss. "She's still doing a lot of modeling and business around the world. She's not very 'in-your-face' in the U.S., but she's got a number of English and European associations." In addition to a multi-year Vogue eyewear contract, deals with Versace and Rimmel, Moss will be posing nude for Playboy to celebrate her 40th birthday.

Some new faces on the list this year are Liu Wen and Joan Smalls. Wen (No. 5), who hails from China, raked in $4.3 million over the past year through deals with blue-chip brands Calvin Klein, Hugo Boss and Estée Lauder. The 25-year-old turned heads when she became the first Chinese model to walk in the Victoria's Secret Fashion Show. But what truly makes Wen watch-worthy is her potential to cash in on her home country's exploding fashion market, which is expected to triple in size to $200 billion by 2020.

Some likely candidates to make the list next year: Karlie Kloss, the newest addition to Victoria's Secret's lineup, and Kate Upton, the commercial-turned-editorial bombshell who Vogue recently deemed "the hottest supermodel on Earth." Doutzen Kroes and Alessandra Ambrosio, who dropped off the list this year, could make a comeback.
So, the bulk of Gisele's income seems to be coming from her collaboration with that Brazilian shoe company? That's weird. I mean, good for her that it's so successful, but those aren't even high-end shoes. That would be like Kate Upton endorsing and profit-sharing with a company that only made flip-flops. She would make money, for sure, but at the end of the day… there are still a million places to buy flip-flops and I don't get why people would just NEED to buy flip-flops from one particular model/company or why that collaboration would be so wildly successful. Is it shady? A little bit.
I also think it's interesting that Miranda managed to claw her way to #2 – I bet that changes next year. Because next year she won't have Victoria's Secret propping her up. As for Kate Moss… from what I can see, she accumulated $5.7 million by just hanging out and having fun. Kate never works because she NEEDS to work. Kate just does it for giggles.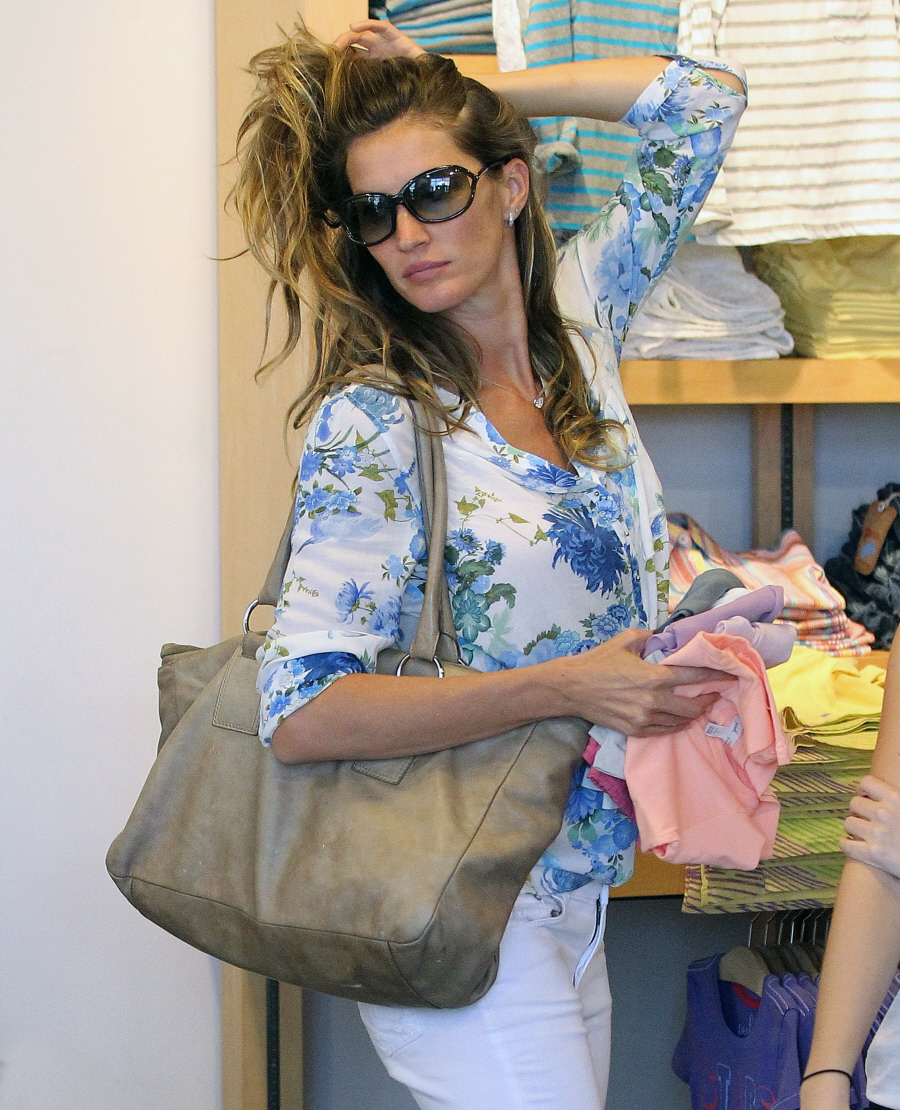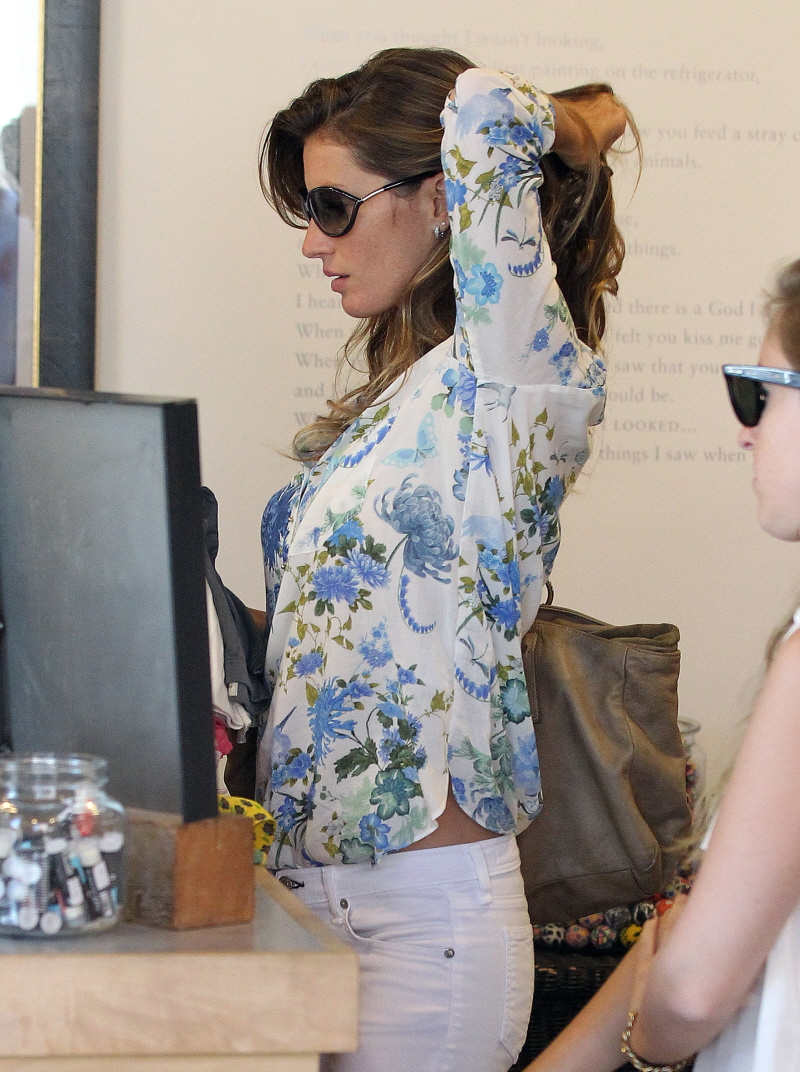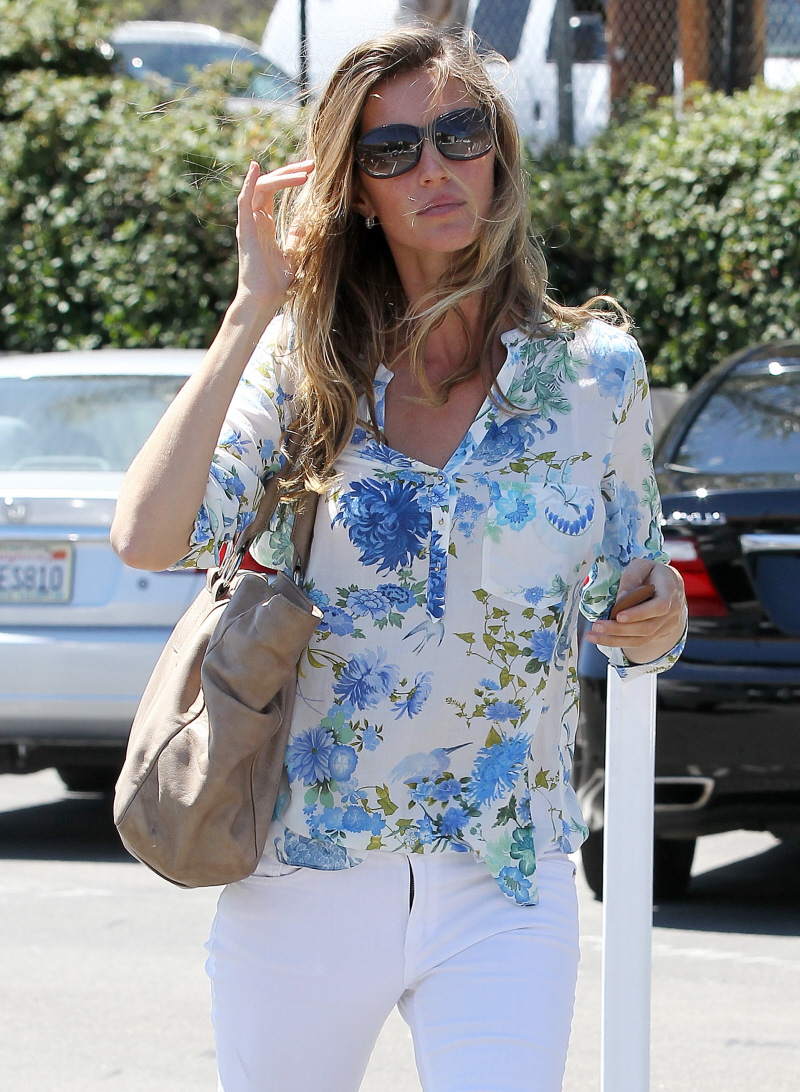 Photos courtesy of Fame/Flynet and Instagram.