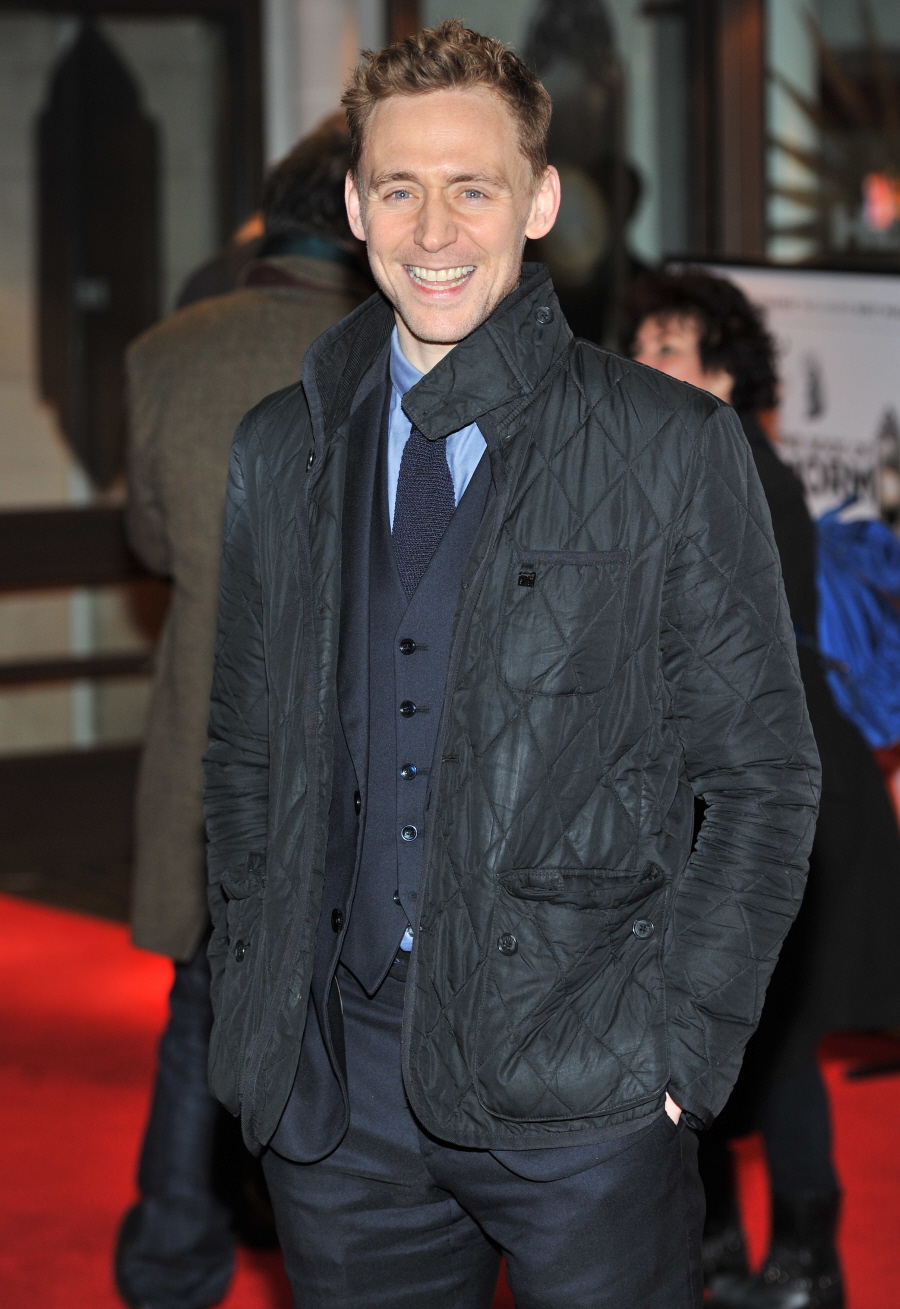 O Dragonflie King, O yonder wanderer. Sorry, I just read a Tom Hiddleston interview and now I want to speak in iambic pentameter. He quotes Shakespeare ALL THE TIME. I think I've figured out why Hiddles is rather annoying – he's like the 9th grade teacher who thinks he's "down with the kidz" and he's focused on "making Shakespeare cool" so much so that he seems like a giant dork. I mean, the kids are going to learn some stuff about Shakespeare, but they're going to be rolling their eyes the whole time. Anyway, you can read Hiddleston's interview with The Backlot here and here are some highlights:
Hiddles' first Shakespeare experience: "My first Shakespearean production I ever saw, I was 13 years old. It was the RSC (Royal Shakespeare Company), A Midsummer Night's Dream. I thought some bits were funny but, to be honest, a lot of it went over my head, and it was really being taken to see Kenneth Branagh's Much Ado About Nothing and sort of being dragged, kicking and screaming because it wasn't an action film and then go, "Oh. Denzel Washington and Keanu Reeves are in this. Oh. This is hilarious and I understand everything and it's great."

And more: "And then becoming interested in Kenneth Branagh and watching his Henry V and watching his Hamlet and then also as I was reading it at school – I did English Literature at school – and we were reading Othello and around the same time I went to see this production directed by Sam Mendes before he was a film director. With David Harewood playing Othello and Simon Russell Beale playing Iago and for whatever reason, I was 17 years old, I understood and was riveted by every single word and I thought, 'Who the hell is this genius?' and that's when I was turned on to it. As soon as I went to Cambridge, I didn't study English. I studied classics but in my spare time I spent the entire time doing plays and I played Romeo, I played Angelo in Measure for Measure and my love for Shakespeare's gotten bigger, bigger and bigger.

And more: "I was 15 when Baz Luhrmann's Romeo and Juliet came out so it's as if he made that film for me. The soundtrack to that film was my soundtrack. Romeo or Juliet, I can't remember which character, one of them is actually supposed to be 15 and it seemed so romantic and so true. So I've been used to this idea of Shakespeare as being democratic, as being open to interpretation and reinvention and revision in many senses. I just want to keep doing it. It really makes me feel alive. And the older I get, of course, the older we all get, the more you realize how right he is about everything, about love, about fathers and sons or fathers and daughters in King Lear or mothers and sons in Hamlet and Coriolanus or brothers in Lear or lovers in Much Ado… he just gets it. He understands life with such compassion and breadth and depth and he understands the courage and ability and inspiration and fear and doubt and shame and jealousy. I've done a lot of Shakespeare."

Playing Loki: "It's never really been something I've consciously chosen. I really want to stay an actor and it's wonderful to have success like The Avengers. It's honestly one of the great unprecedented strange accidents of my life. I was cast in Thor and Avengers with some idea in Kevin Feige's head and then it became the biggest thing I've ever done without question, and on a level that's actually difficult to process."

Actors he admires: "But the actors I respected are the ones who just keep acting through thick and thin. It's John Hurt. It's Ian McKellen. It's Anthony Hopkins. They're still going, so whatever moments of flourishing that I pass through, it's all temporary. And the thing that keeps you grounded is doing the thing you love. And actually I was cast as Prince Hal before I shot The Avengers. It was around the time that Thor was coming out, and it was so odd because I had five films in the can and none of them had come out and I knew I was making Avengers and I wasn't being strategic and I didn't know how any of those films were going to play…those films were Thor, War Horse, Midnight in Paris, The Deep Blue Sea and Archipelago. And by the time I got around to playing Prince Hal, half of those films had been seen by the world and so my position, I suppose, is a bit different but, anyway, it was never a kind of big conscious thing."

Having gay fans, making "Hot" lists made by gay fans: "Honestly, I'm flattered and proud. I've never made a distinction, to be honest. I feel very proud that I've grown up as part of a generation that simply doesn't make a distinction between gay and straight really…it just really isn't an issue or actually it is. You know you read about what's happening in Russia and it's shocking but for me and the circle of friends that I grew up with, the places where I mostly spend my time, it's like, 'Oh. So you like strawberry ice cream and you like vanilla ice cream.' It's all good. It's all ice cream. Anyway, I have many, many gay friends and so I am thrilled that they are fans."
Do you know how much I had to edit out of that interview? SO MUCH. You'll not that the first three "highlighted" paragraphs I use are all the answer to ONE QUESTION. Hiddles was asked about when he first began to love Shakespeare and he just went on and on and on. And they asked him some stuff about The Hollow Crown and he started doing dialogue analysis. He's just so… earnest. Is that admirable in this day and age? Or does he come across as humorless and bland? I can't decide.
Oh, and Marvel released this behind-the-scenes of Thor: The Dark World. Hiddles comes after Portman!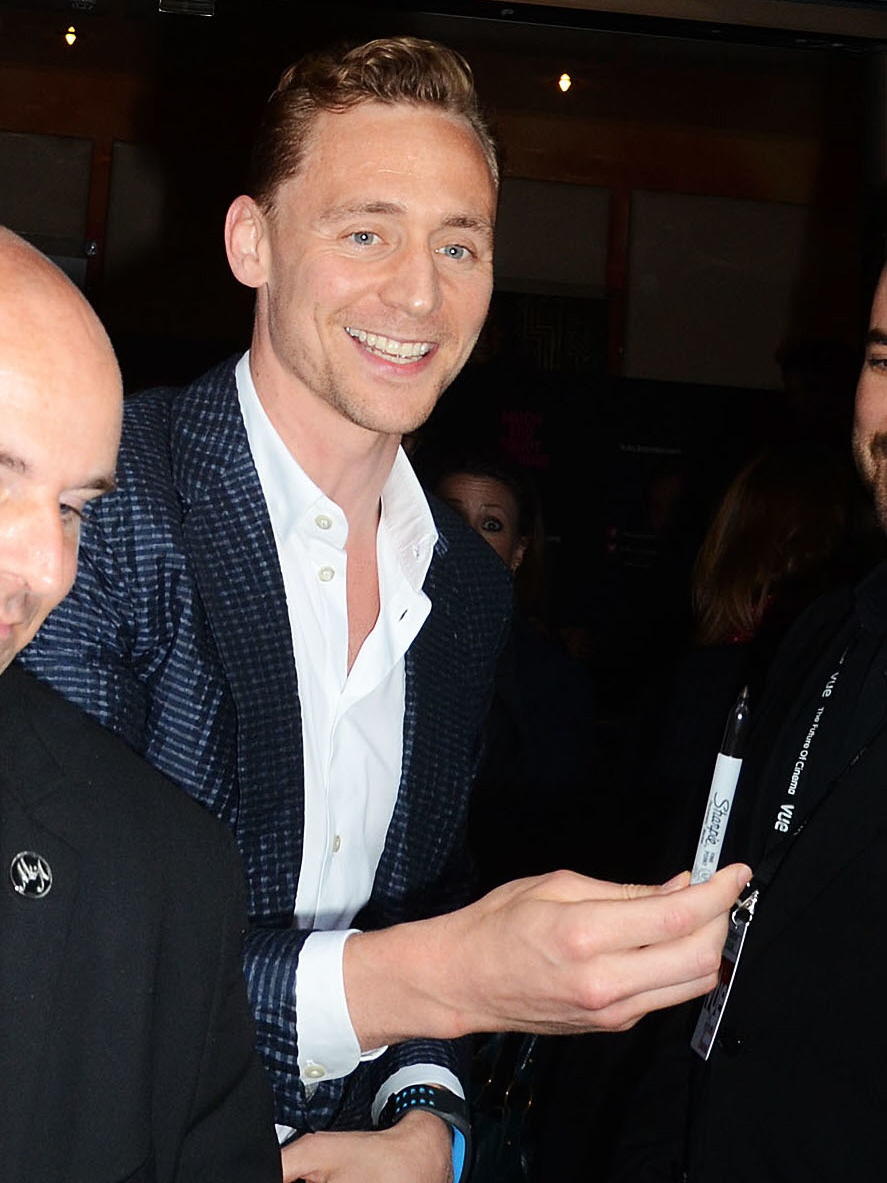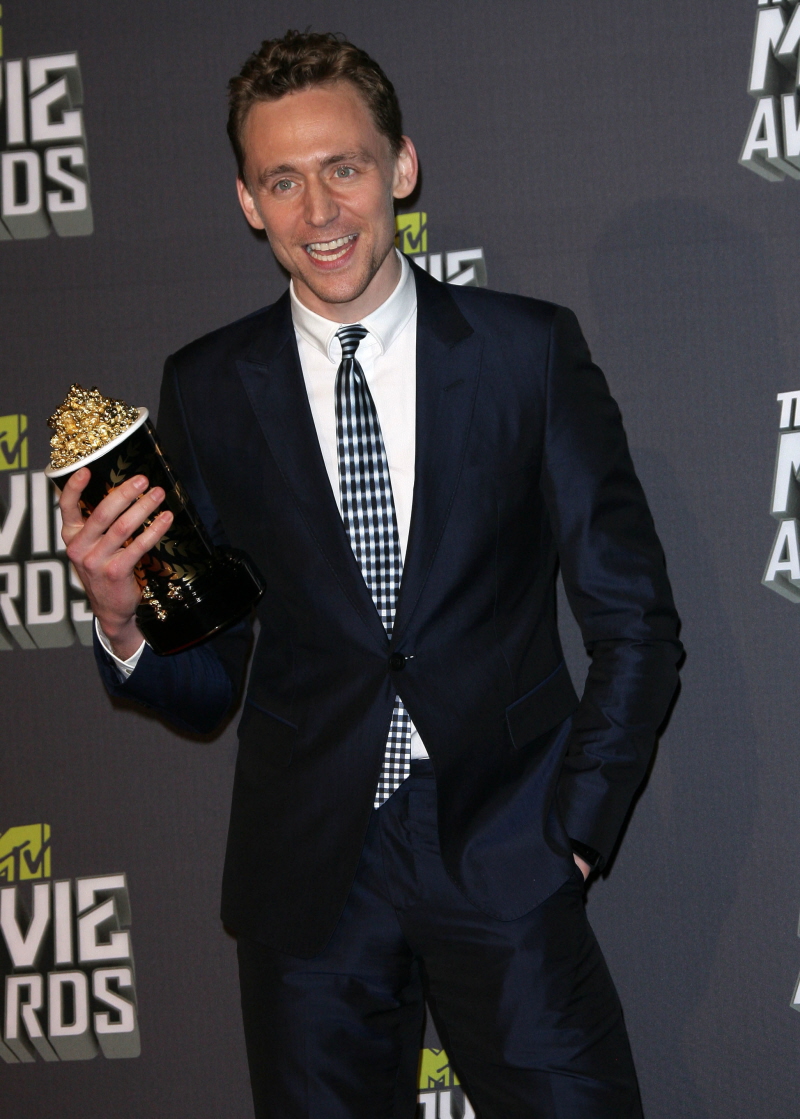 Photos courtesy of WENN.