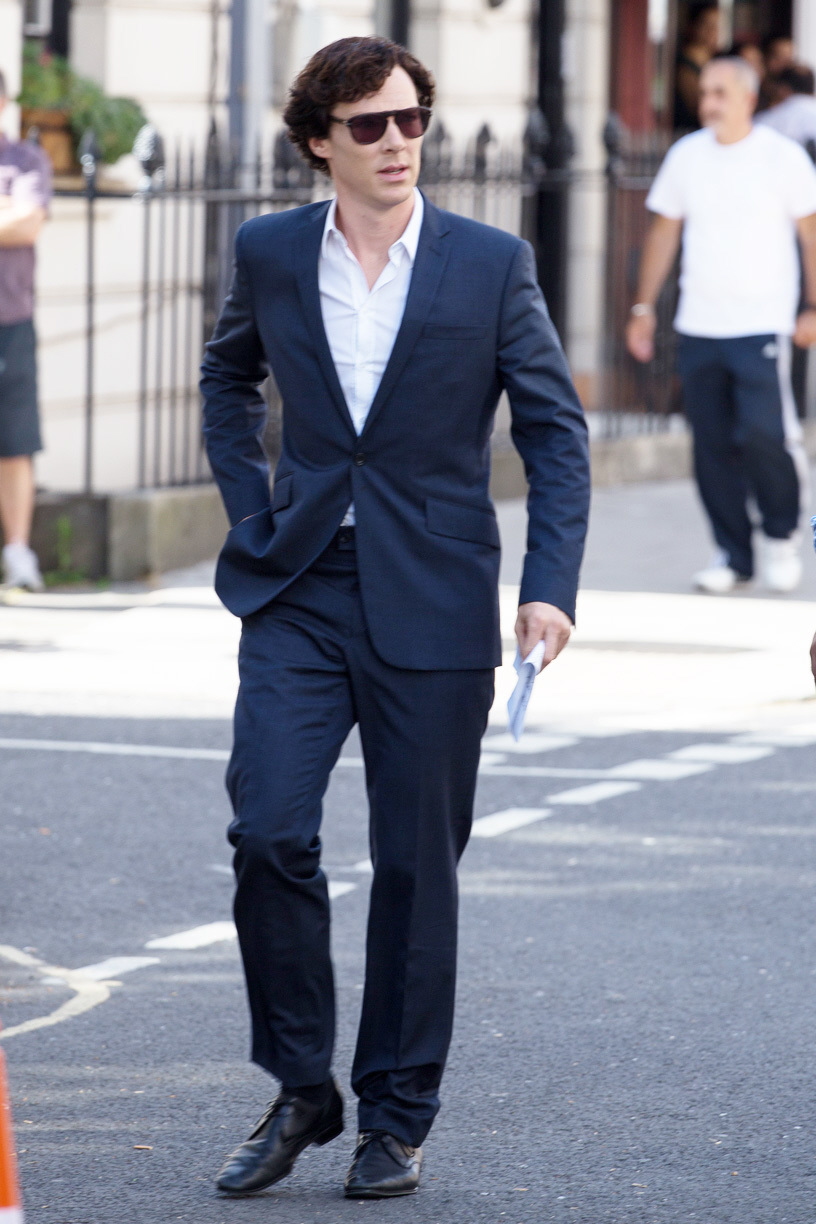 Benedict Cumberbatch and Martin Freeman were back in London yesterday filming Episode 3 of Sherlock. Benedict's Sherlock curls looked lovely and he was wearing the hell out of his suit (Burberry?), while Martin looked kind of over it and grumpy (or maybe he's just Method).
But the real stuff went down when Cumberbatch thought it would be a brilliant idea to once again hold up a message for the paparazzi stalking the set. I've included the photos below, but here's the text of his multi-page message: "Questions we have a right to ask in a democracy – Cameron, Theresa May, GCHQ, teachers, parents, each other … Hard drives smashed, journalists detained at airports…… Democracy? Schedule 7 Prior restraint – is this erosion of civil liberties winning the war on terror…..? What do they not want you to know? And how did they get to know it? Does the exposure of their techniques cause a threat to our security or does it just cause them embarrassment…?" Here are the photos: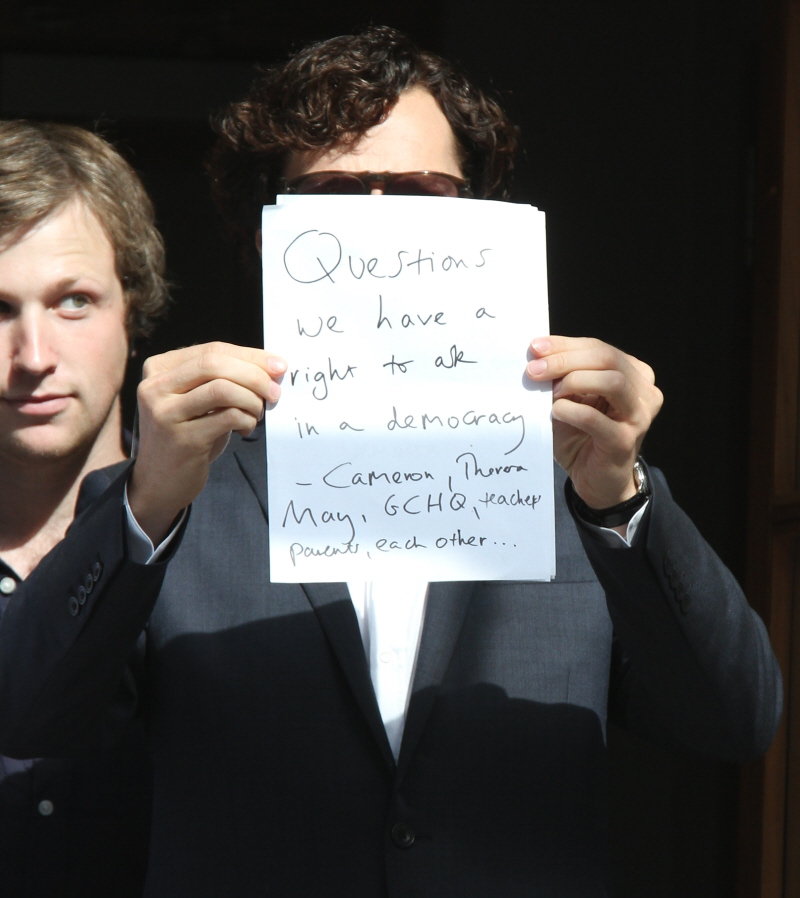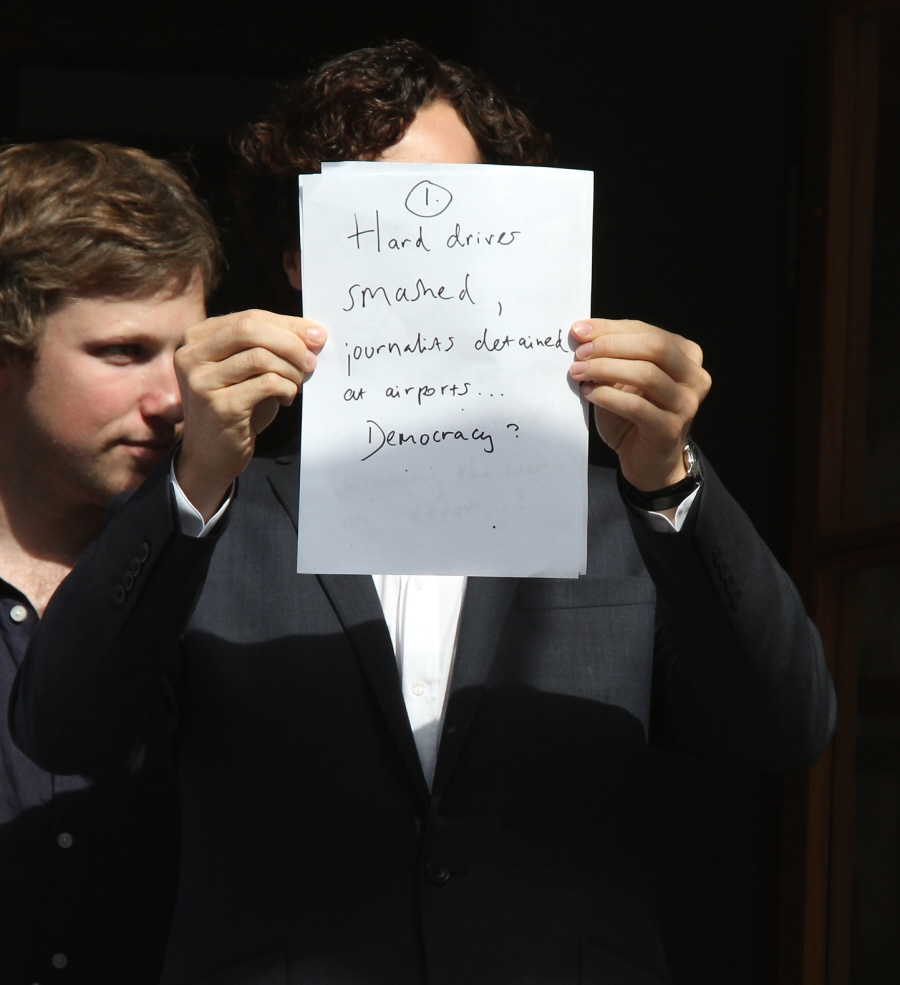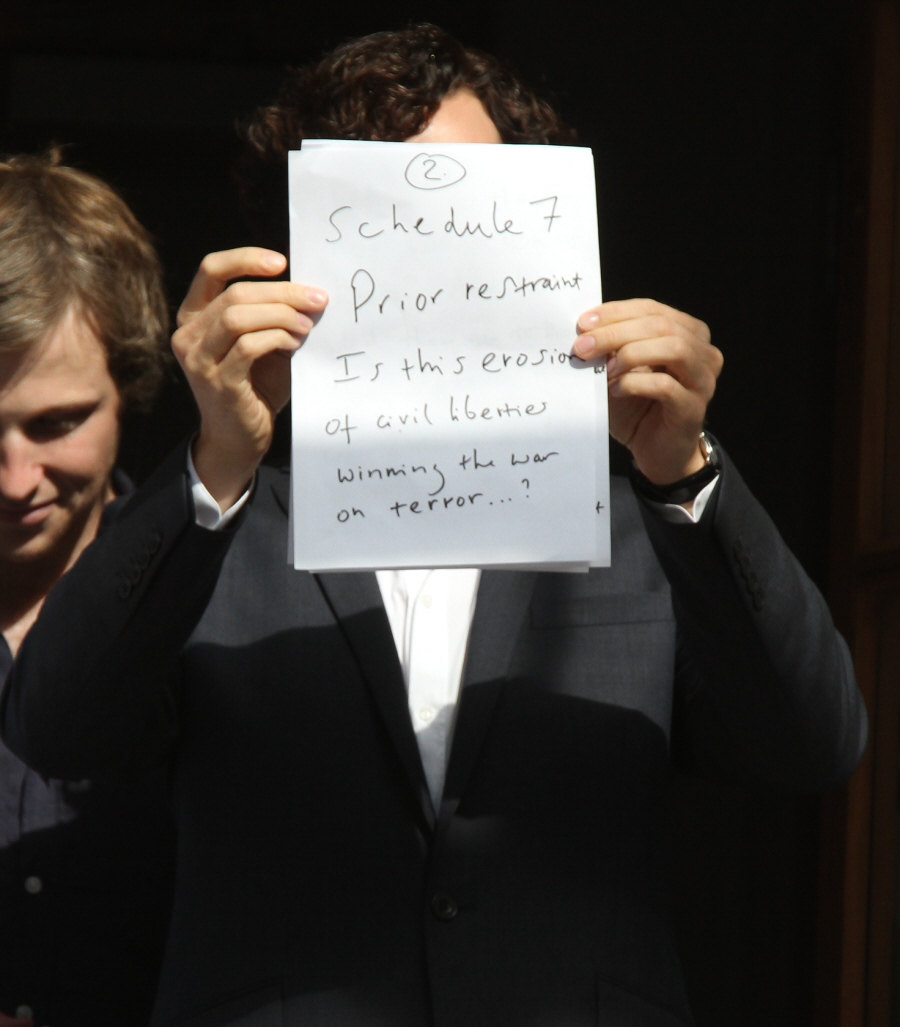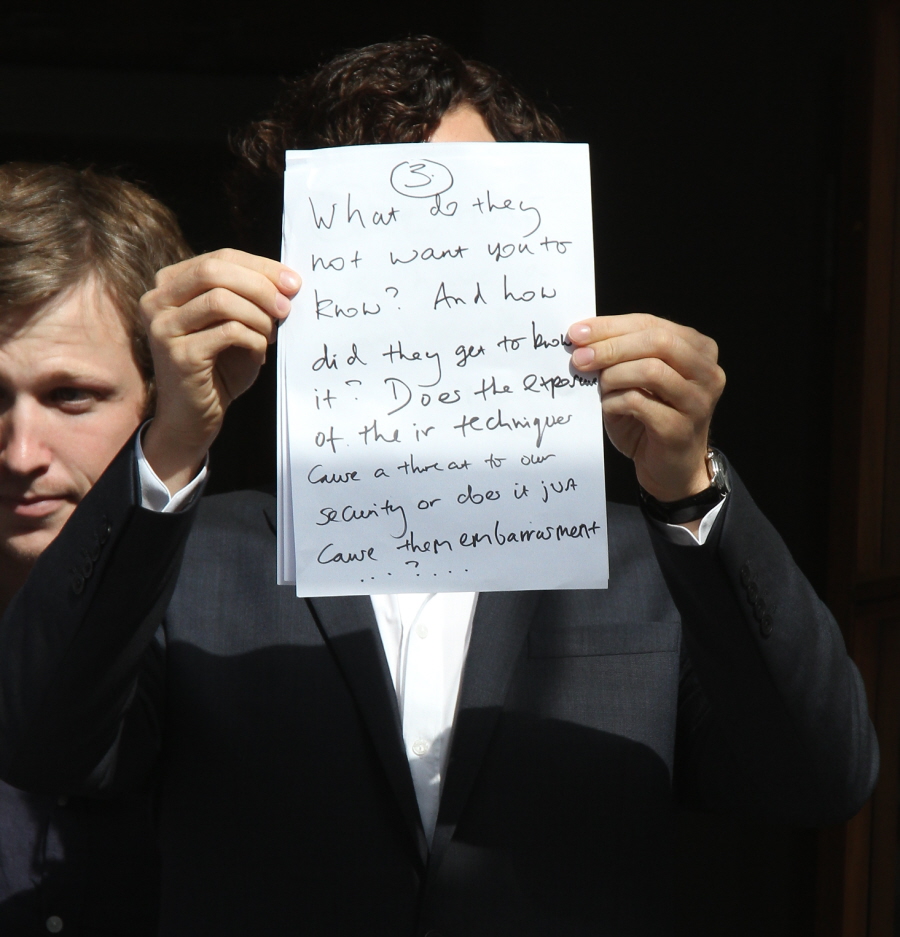 If you've been following the shenanigans with Glenn Greenwald, The Guardian and Edward Snowden, you know exactly what Cumby is referring to. You can read The Guardian's coverage of events here – journalist Glenn Greenwald's lover/boyfriend/partner was stopped at Heathrow several days ago and detained for nine hours. The boyfriend was carrying documents, a laptop, memory sticks, phones and DVDs, all of which were confiscated by British authorities. THAT is what Cumby is referring to.
Now, I don't want to get too far out of my political depth (I have to save something for my Kaiser's Geopolitical Musings And Bangs Hatred blog), but I will point out a relatively minor hypocrisy. Even though I love Benedict, he's the same as every other celebrity out there, which is to say "actively trying to control the press machine around him." It is hypocritical to come out and say "yay, free speech for all, journalist power!" while at the same time having your publicist give celebrity journalists a list of subjects that you refuse to discuss (wait for it… while promoting his films this fall, no journalist will ask him about that Russian broad).
More photos from London: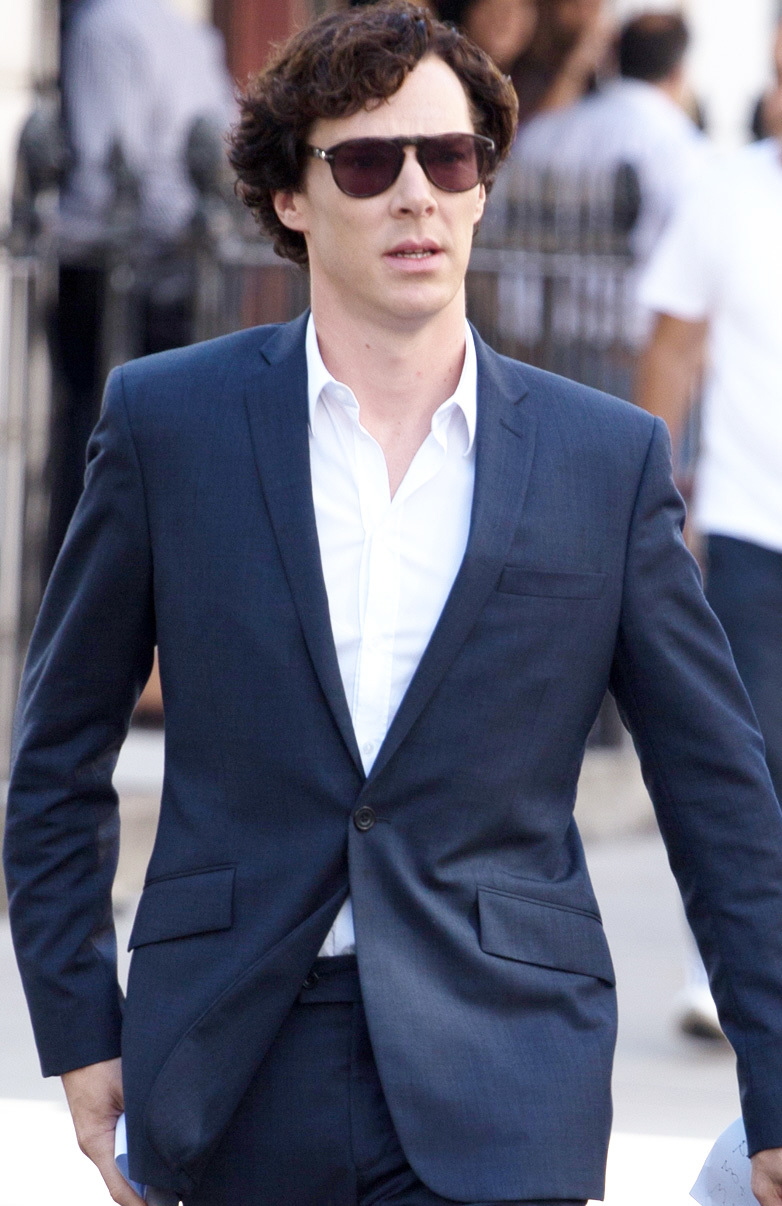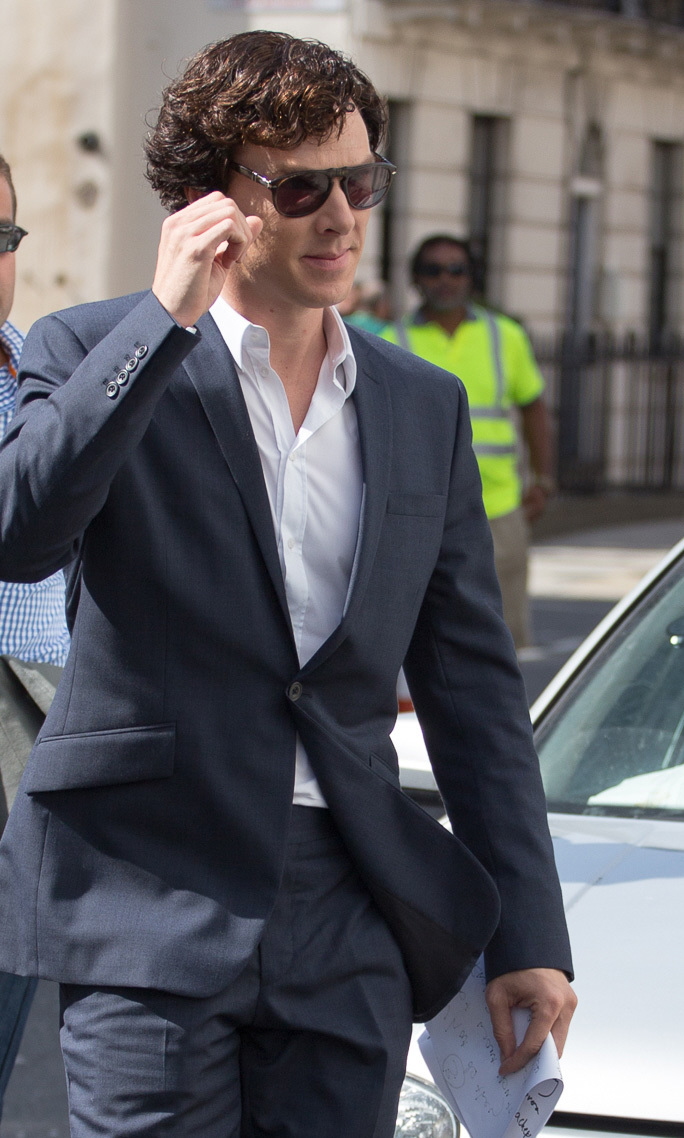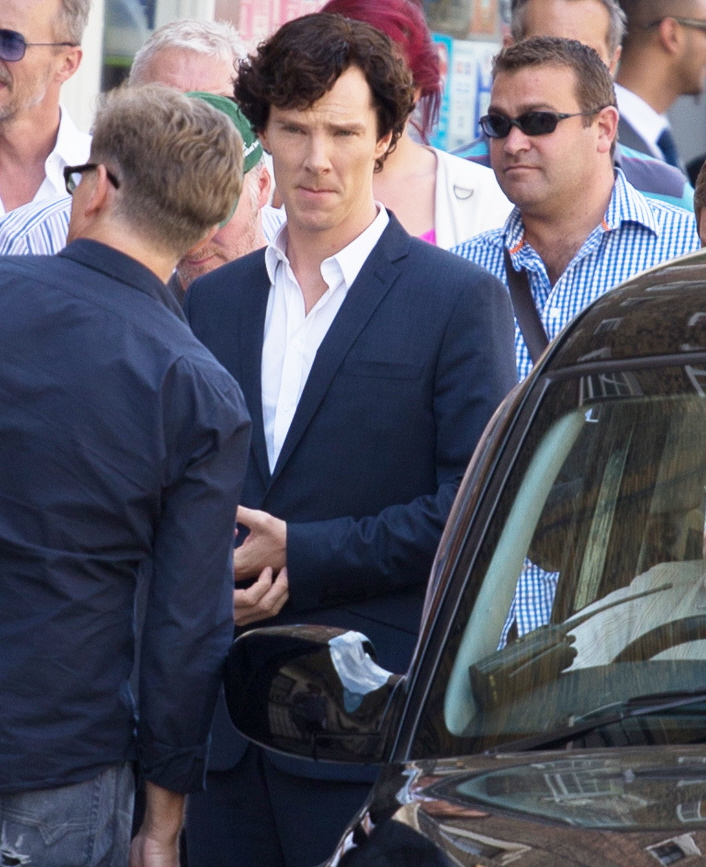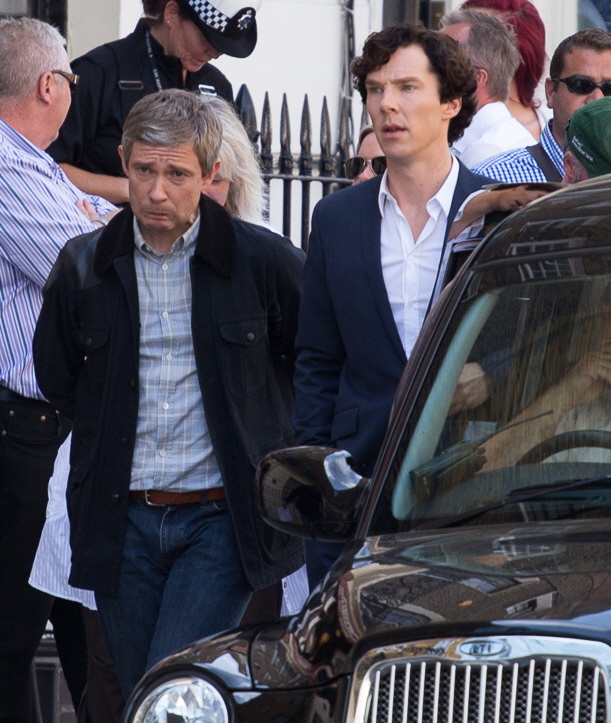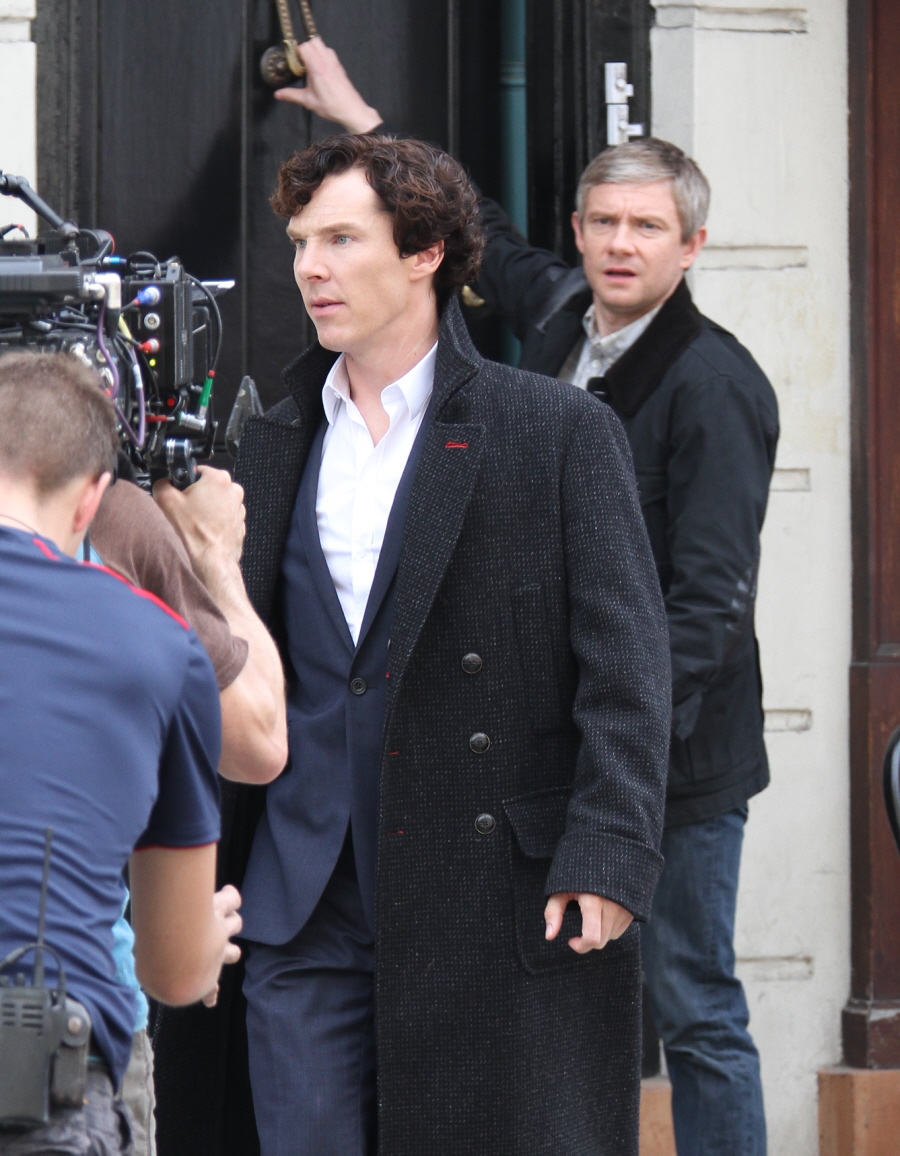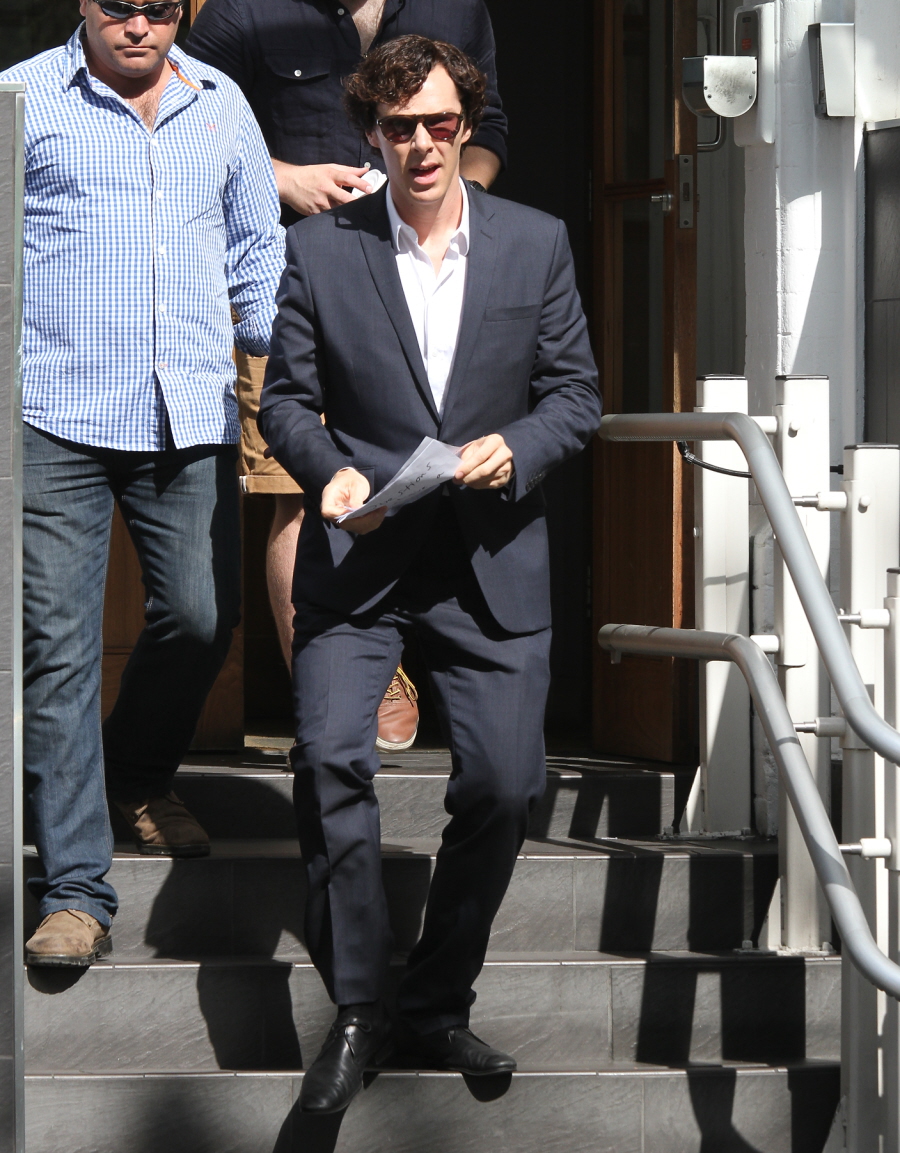 Photos courtesy of WENN.