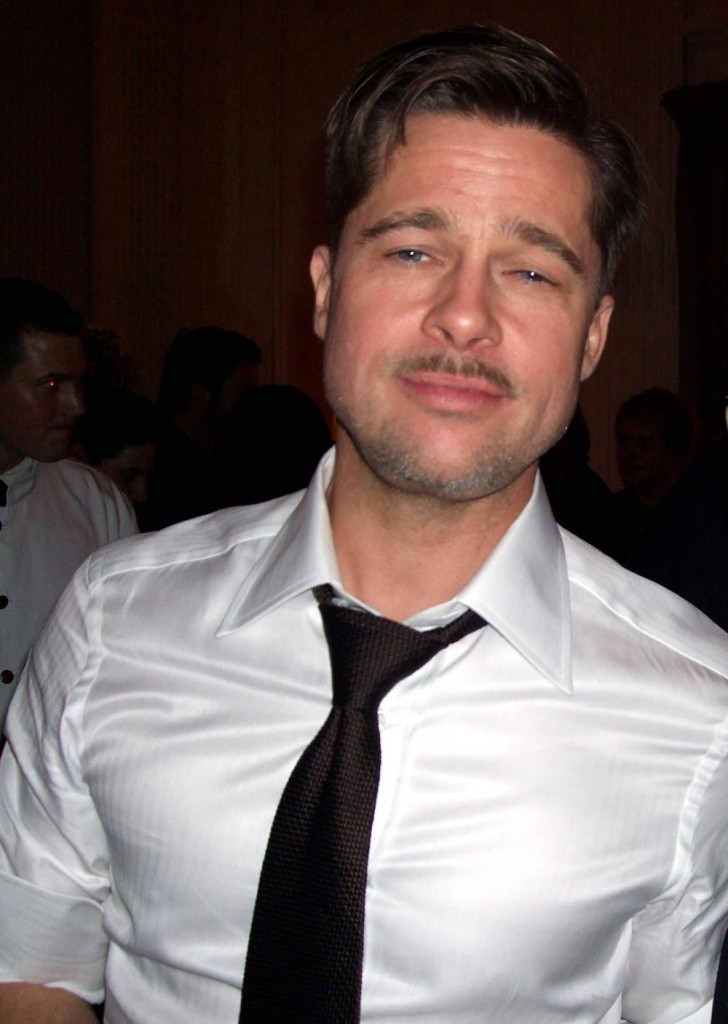 Brad Pitt is talking about death again. It's appropriate, I suppose, considering The Curious Case of Benjamin Button is about mortality, aging, et cetera. But I grow weary of these endless musings of Brad's, and I'm a well-documented Brangaloonie.
Brad's in Berlin, finishing up filming on Inglourious Basterds and attending the European premiere of his film. As such, he attended a press conference where he was asked a lot of questions about death and mortality. The only breaking news-type story is that Brad, if given the choice, would like to die by shark rather than fire or "tight space". That cracked me up – who dies by "tight space" again?
Actor Brad Pitt says he is not afraid of growing old, but is worried about how he will die.

Pitt, who turned 45 last month, was in Berlin for the European premier of 'The Curious Case Of Benjamin Button', in which he plays a man who is born in his eighties and ages backwards.

"I'm not so afraid of getting old, I'm more afraid of how I'll go," he told a news conference on Monday. "Fire and tight spaces don't appeal. A shark would be interesting." The tear-jerking film tracks the love story between Benjamin Button and Daisy, played by Cate Blanchett, and the joys and losses they face as one gets younger and the other older.

Asked what would make him cry, Pitt replied: "I don't cry, I'm as hard as nails."
From The Hollywood Reporter/Reuters
About this "tight space" thing. When I was a child, I had reoccurring nightmares about that scene in Star Wars, where Luke, Leia, Hans and Chewy are being crushed in that waste disposal place. Is that what Brad's talking about? Being crushed to death? Because that's a genuine fear I can relate to, as a person, as a Star Wars fan and as a Brangaloonie. But who really wants to die by shark? I certainly don't. Any death involving water is bad news, in my book. If given the choice, I think I'd like to die by carbon monoxide poisoning. It sounds like a very peaceful death. But now I'm just being morbid. Like Brad.
Brad Pitt and Angelina Jolie are shown at the premiere and after party for The Curious Case of Benjamin Button in Berlin last night. Credit: WENN