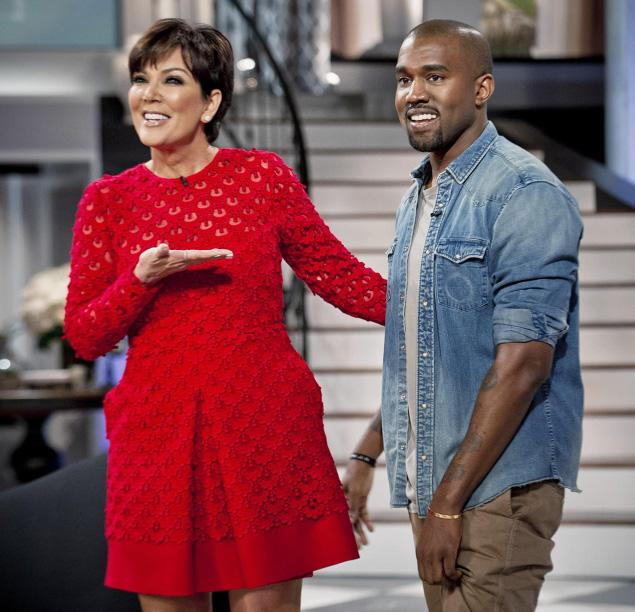 I was going to write this up later, but screw it. I was waiting to see if Kris Jenner's talk show would release video of Kanye West revealing little North West for the first time, but thus far, not so much. Instead, the show has released two short video clips with Kanye talking about how he's changed now that he's a father. You know what's weird? Kanye's voice sounds high to me in these clips. Not "high" as in baked, high as in "David Beckham". Is this the way he always sounds? No, right?
In the first clip, Kanye talks about how much he loves Kim. He says: "I could have people say, 'This is going to damage your credibility as an artist or designer.' And I say, you know, I don't care, I love this woman. I love this person. She's worth it to me." He also talks about his mom's death and how he has two special people to live for now:
In this clip, Kanye talks about the Taylor Swift incident and about how he would freak out if some guy did that to North: "The last thing I would want to happen to my daughter is some crazy drunk black guy in a leather shirt to come up and cut her off at an awards show… That's the last thing I'd want."
You know I'm a Yeezus apologist, so I found him incredibly likeable in these clips. Do I think it's strange that he's appearing on Kris Jenner's talk show and being so open about America's Baby and his "love" for Kim? Yeah, it's weird. And if you want to shade him for selling out and making a pact with Lucifer's Homegirl, go ahead. But I actually think there's something genuine in what he's saying. Call me crazy, I know. Incidentally, Life & Style claims that Kim had to "beg" Kanye to do the show and Kanye only agreed after Kris promised not to discuss certain topics. But… it doesn't even sound like Kanye was trying to hold back, you know?
I'll update this post if we do get video of Kanye's baby reveal.
UPDATE: And here's baby North! She's really cute. She looks like a great blend of her parents.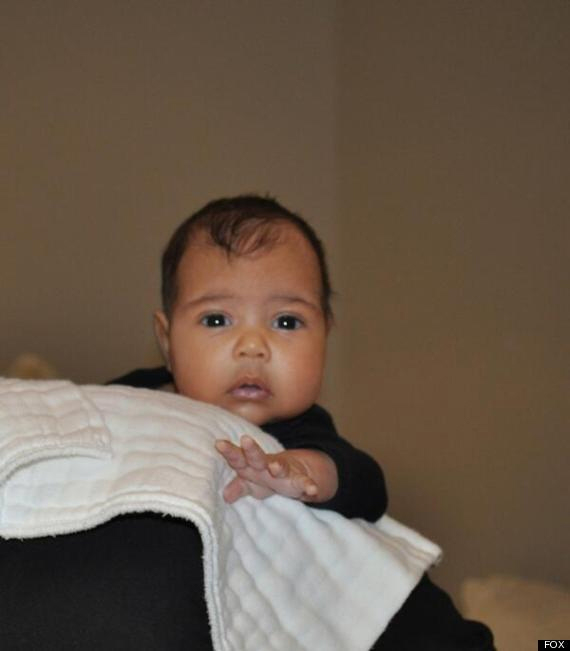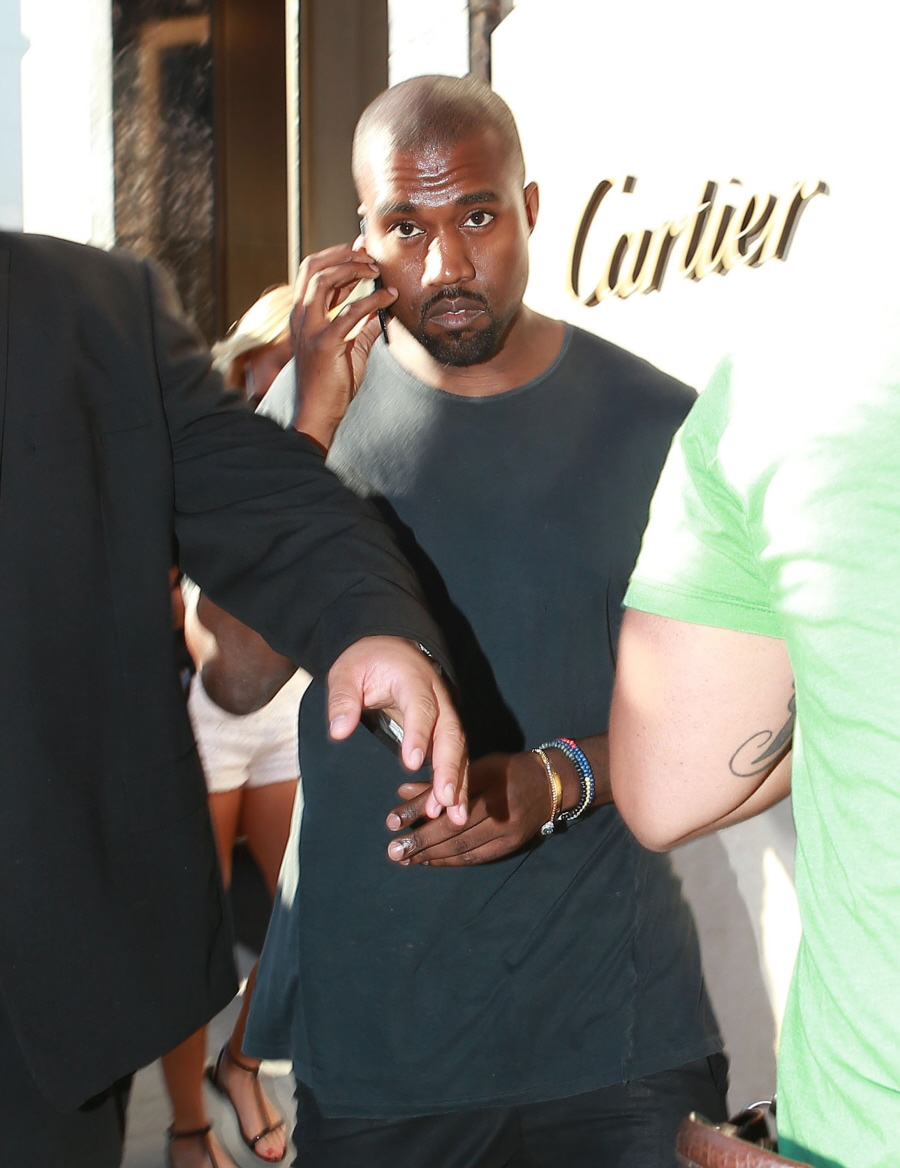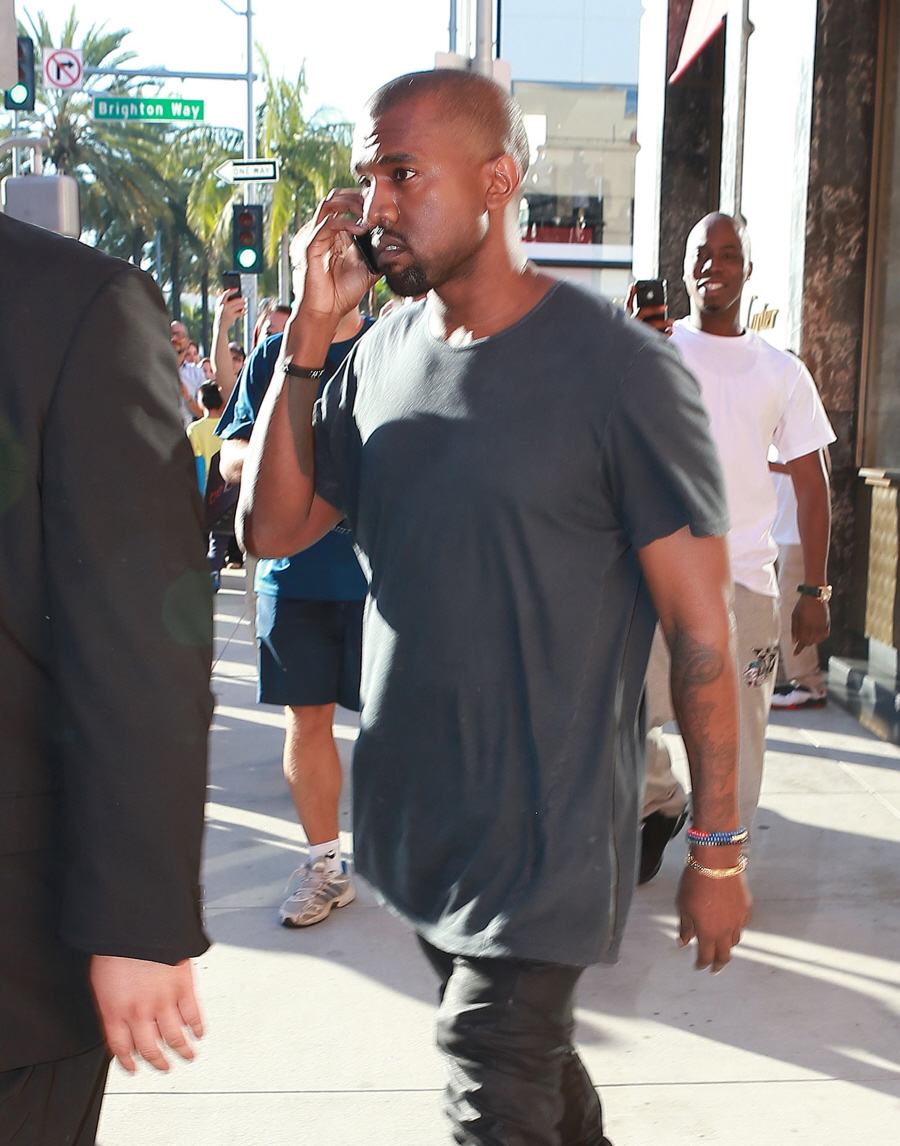 Photos courtesy of Fox/'Kris', Fame/Flynet.