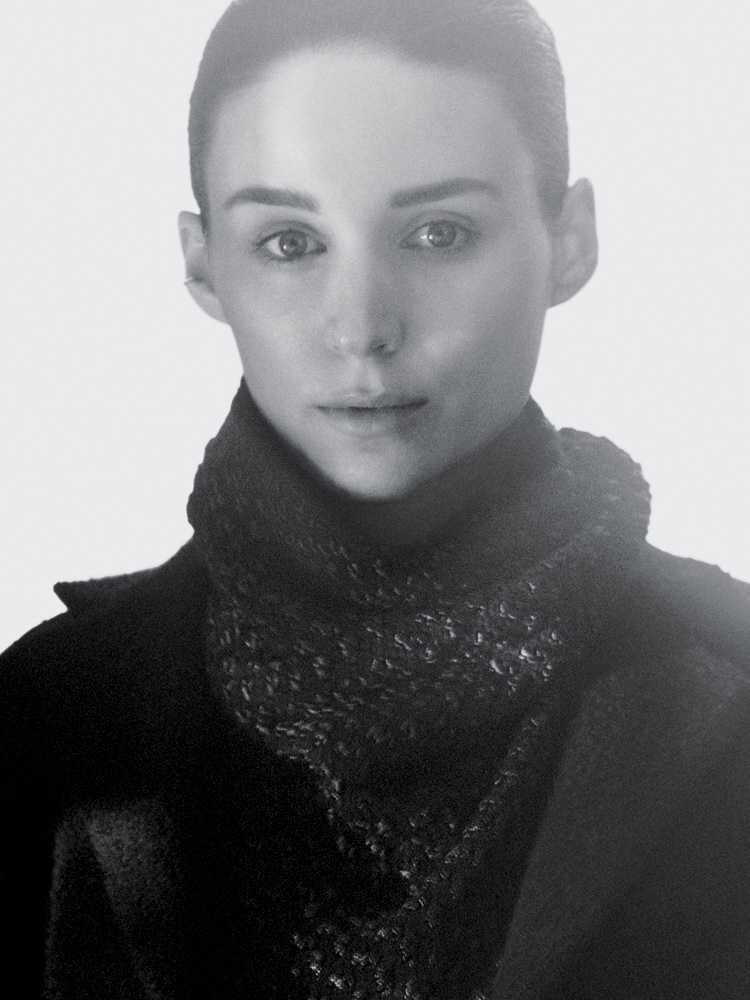 Rooney Mara covers the new issue of the NYT's T Magazine, their annual fall fashion issue (Victoria Beckham is also featured in the issue). Get a load of how terrible these photos are. I'm sorry, but Rooney really doesn't have any presence in still photos. I don't want to watch her. She's not compelling or interesting and facially, she reminds me of Justin Bieber. Fortunately, Rooney's personality is in full view with the accompanying interview, which you can read here. Keep in mind that I already think Rooney is smug, aloof and unprofessional. And now I think she's passive-aggressively shading her sister too. Some highlights:
On how she's a woman of mystery: "Yeah. I kind of have a bad reputation, don't I? Isn't mystique and the unknown part of what keeps you drawn to someone?"

She's super-self-possessed: "In high school, people thought I was stuck-up because I didn't talk to anyone," she says of growing up in Bedford, N.Y., a bucolic suburb of the city. "It was just because I was shy and scared, but I think because I'm super-self-possessed that it doesn't come across as scared so much as stuck-up. I would hear what people thought and be like, 'No! I'm actually nice!' " She laughs, rolls her eyes. "But now people can think whatever they want."

Wanting to act: "My sister started acting when she was young," Mara says of the elder Kate, who's currently starring in the Netflix political thriller "House of Cards." "But I just knew I didn't want to be a child actor. I knew I wanted to go to school and wanted to start when I was older, so I would be taken seriously."

She doesn't want to talk about football: "I hate it when people ask me about my family — my football family," Mara says of the clan known in sports circles as the founding and current owners of the Pittsburgh Steelers (on her mother's side) and the New York Giants (on her father's), an N.F.L. legacy from which she is eager to extricate herself. "It has no relevance to acting."

Not working adds mystery: "I haven't worked since last Thanksgiving and I have no plans on working anytime soon," she tells me. "After a movie I always feel a little lost. While you're doing it you feel like you're having some sort of revelation, like it's real, and then its over and you're like, 'That was not real.' " Mara acknowledges that this hiatus is something of a gamble but to talk to those close to her is to learn that her ambition is tempered by her instincts toward self-preservation.

Being unemployed: "What's something I could learn? What's a new skill I could acquire?" she wonders aloud, before launching into a to-do list of achievements she hopes to rack up by summer's end: learning a new language, probably French or Spanish; getting a sewing machine and teaching herself how to quilt; maybe dabbling in embroidery; finishing a novel she's been struggling to get through. But more than anything, she tells me, she has become fixated on the idea of learning ballroom dance. She explains that, like acting, dancing would force her to shed her naturally reticent husk. "I have hidden rhythm — like, I'm a crazy dancer when I'm alone — but I'm a little too shy to let it come out in public." Mara pauses, and then adds, "But, let me tell you, it's going to come out."
[From The NYT T Style Magazine]
I think I've figured out one of the big problems with Rooney's interviews – she's at a loss for how to dscribe herself without sounding like an a—hole. First it was describing herself as "aloof" and now she says "I think because I'm super-self-possessed…" Who describes themselves as "super-self-possessed"? Someone who spends too much time thinking about how they're super-mysterious, I guess.
CB and I were debating about whether this is shade: "But I just knew I didn't want to be a child actor. I knew I wanted to go to school and wanted to start when I was older, so I would be taken seriously." That last part is the big passive aggressive slam, right? Because Rooney is saying that her sister was dumb for wanting to be a child actor and that's why people don't take Kate seriously.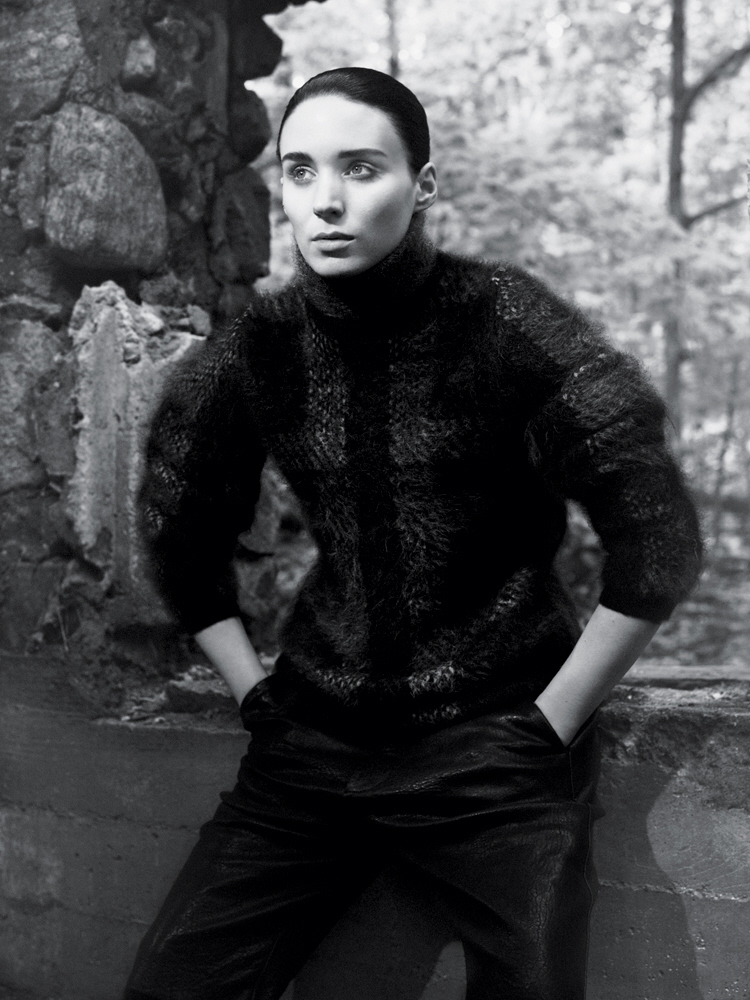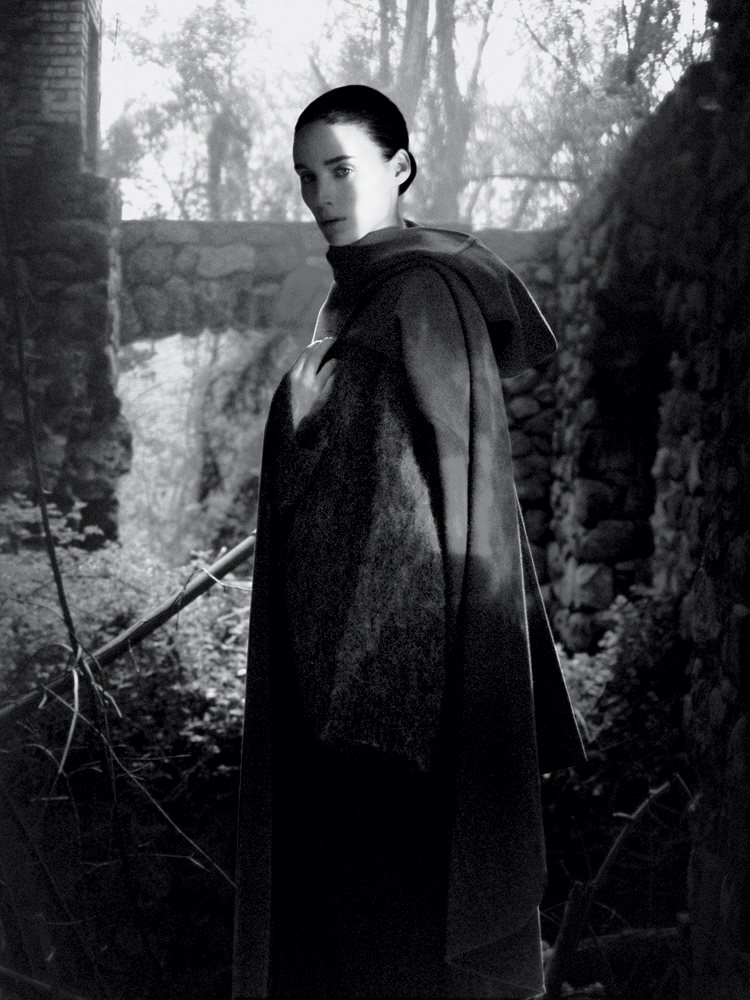 Photos courtesy of NYT's T StyleMagazine.