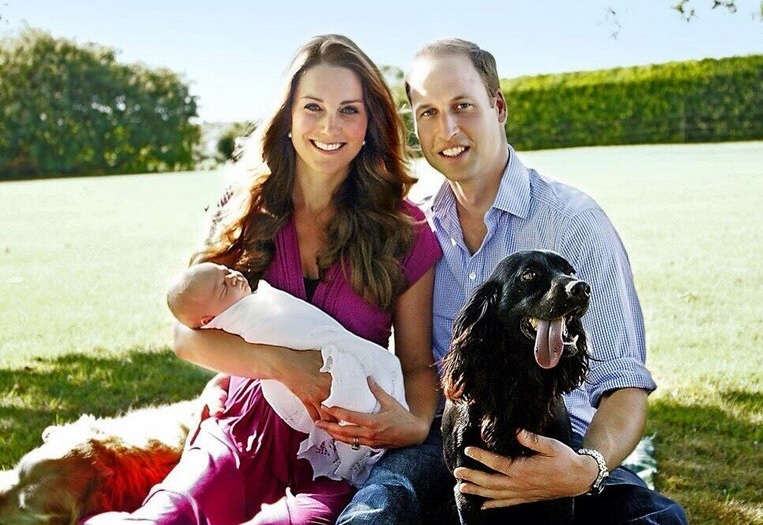 A week ago, we discussed how Carole Middleton was being extremely hands-on with her first grandchild, Prince George. After Kate and William moved into the Middletons' home in Bucklebury for the first weeks of George's life, William then had to go back to work in Wales and after a few weeks, Kate joined him. Kate brought along her mother and the baby. While Carole didn't stay longer than a weekend, many of you have been wondering aloud if the Queen and Prince Charles are watching this situation closely. While I think most people think it's nice that Kate is so close to her family and William is close to them as well, it does feel at times like William is actively trying to snub his father and grandmother.
When we talked about it last week, I actually wrote these words: "It's not a palace. Because if Carole was trying to 'move in' with William and Kate in Kensington Palace, then the Queen would say something. You know? Because that would be "too much" for the Queen." I said that half-way in jest, because I thought it would be absurd to think that Carole Middleton would try to move into Kensington Palace. Guess what? Carole Middleton is trying to move into Kensington Palace now:
She has already taken the unprecedented decision to use her mother rather than a nanny to help look after Prince George for the first few precious weeks of his life. Now The Mail on Sunday can reveal that the Duchess of Cambridge – with her husband's approval – is setting aside a 'granny flat' at the couple's 21-room Kensington Palace apartment so that Carole Middleton can stay and be on hand.

The lavish apartment is currently undergoing a £1 million renovation and it is understood that a suite of rooms within it is being created with Carole and her husband Michael in mind. Believed to comprise two bedrooms, a bathroom, a sitting room and a dining area, the suite will allow Kate's parents to stay at a moment's notice.

The move suggests that Carole's influence on the upbringing of the young Prince will continue for some time to come. The Middletons already own a £1.2 million apartment less than two miles away from Kensington Palace in addition to their £4.5 million pile in Bucklebury, Berkshire. But the rooms at the Palace are set to give them additional privacy and security when they wish to visit their first grandson.

'Separate living space is being made available for Carole and Michael Middleton within Kensington Palace for when they come to stay,' said a source familiar with the new layout of the Palace apartment. 'The guest area will allow Carole and Michael to be near Kate whenever possible. William is really pleased they will be close by – he really is behind the idea.'

The Duke and Duchess's apparent willingness to allow Carole to stay at their home is the latest in a series of ground-breaking moves by the couple, who appear to be determined not let Royal tradition dictate how they raise their family. After George's birth at the Lindo Wing of St Mary's in Paddington last month, the Middletons were the first to visit the hospital, arriving ahead of Prince Charles and the Duchess of Cornwall.

William also insisted on driving his wife and newborn son home from the hospital himself. Days later, Kate moved back to the Middleton family home in Bucklebury, where she received only a few relatives and friends.

Last week, the first official pictures of Prince George were released to the media – they were taken by Michael Middleton rather than a Royal photographer. Kate and George are scheduled to leave Bucklebury next month when the Palace refurbishment is complete. The Duchess and her mother have taken a keen interest in the decoration of the apartment, overseeing every detail of the interior design. The 21 rooms are arranged over four floors.

'Kate has obviously been really engaged in the whole thing and she has good taste,' said the source. 'The apartment is absolutely beautiful. It is mainly decorated in neutral tones but with lovely textures and furnishings.'

The apartment was previously occupied by Princess Margaret until her death in 2002. The apartment's extensive overhaul has included the fitting of new wiring, the removal of asbestos and the replacement of a large section of roof. The £1 million bill is being met by taxpayers, while the expensive interior redecoration has been paid for privately.

Prince William is due to complete his posting at RAF Valley in Anglesey in mid-September, although he has not announced the exact date he will leave. Sources say that the owners of the cottage William and Kate occupied during their time in North Wales are keen to move back in.
My harsh side says that this was always the end-game. It's not enough that Kate was made a duchess (or a princess, by William's own wording) and that Kate gave birth to the future king. Now Kate's family must be treated as royalty too, right? Here's what I don't understand: is the intention for the "granny flat" just some space set aside, like the palace-version of a guest room? I think Kate could get away with it if she was just calling it the "guest suite" for whoever wanted to visit. But I think there will be problems if this space is considered specifically FOR Carole and Michael Middleton.
Also – I didn't know the interior furnishings were being "privately financed". Is Will paying for it out of his trust fund? Doubtful. I bet either Charles or the Middletons are paying for the decorations. Or maybe it's Dodgy Uncle Gary, who hopes that Kate will set aside a Casa de Bang Bang Suite of rooms at the palace for him too.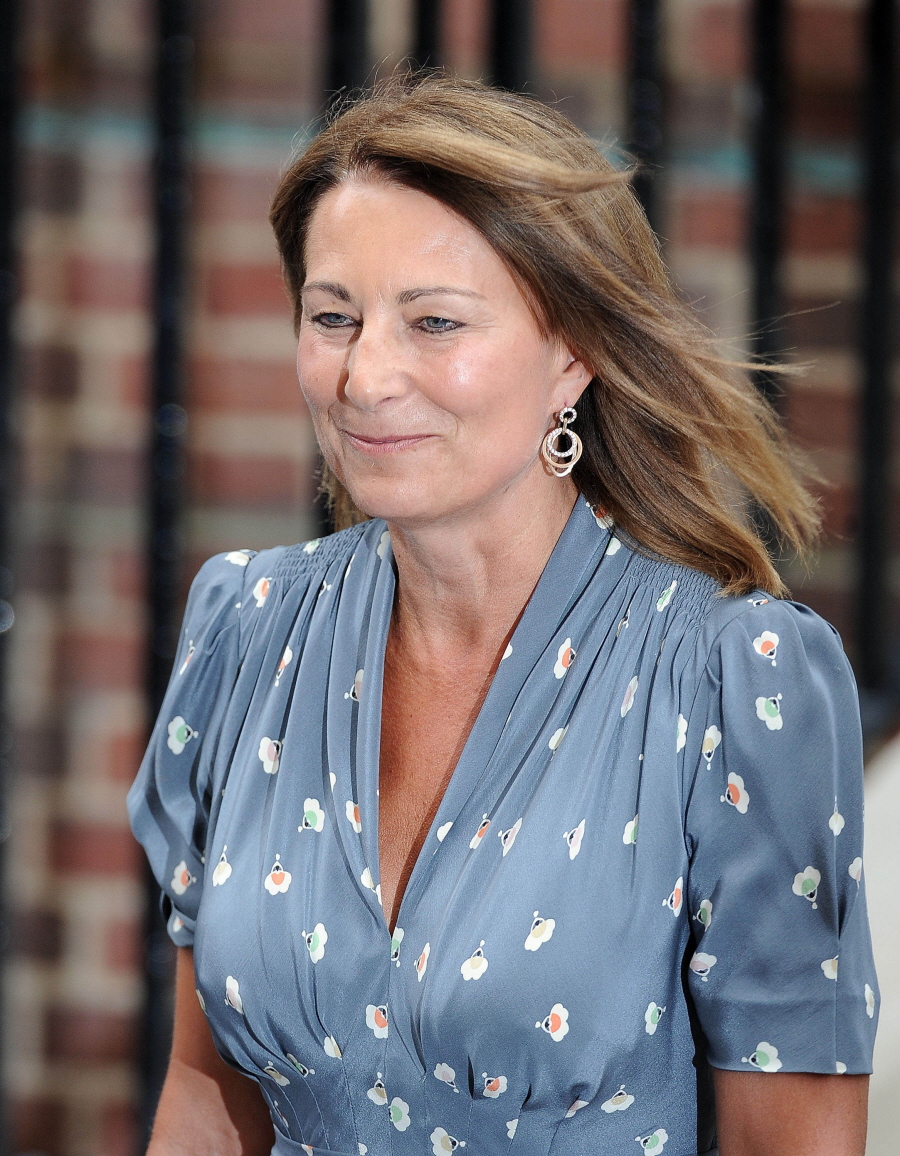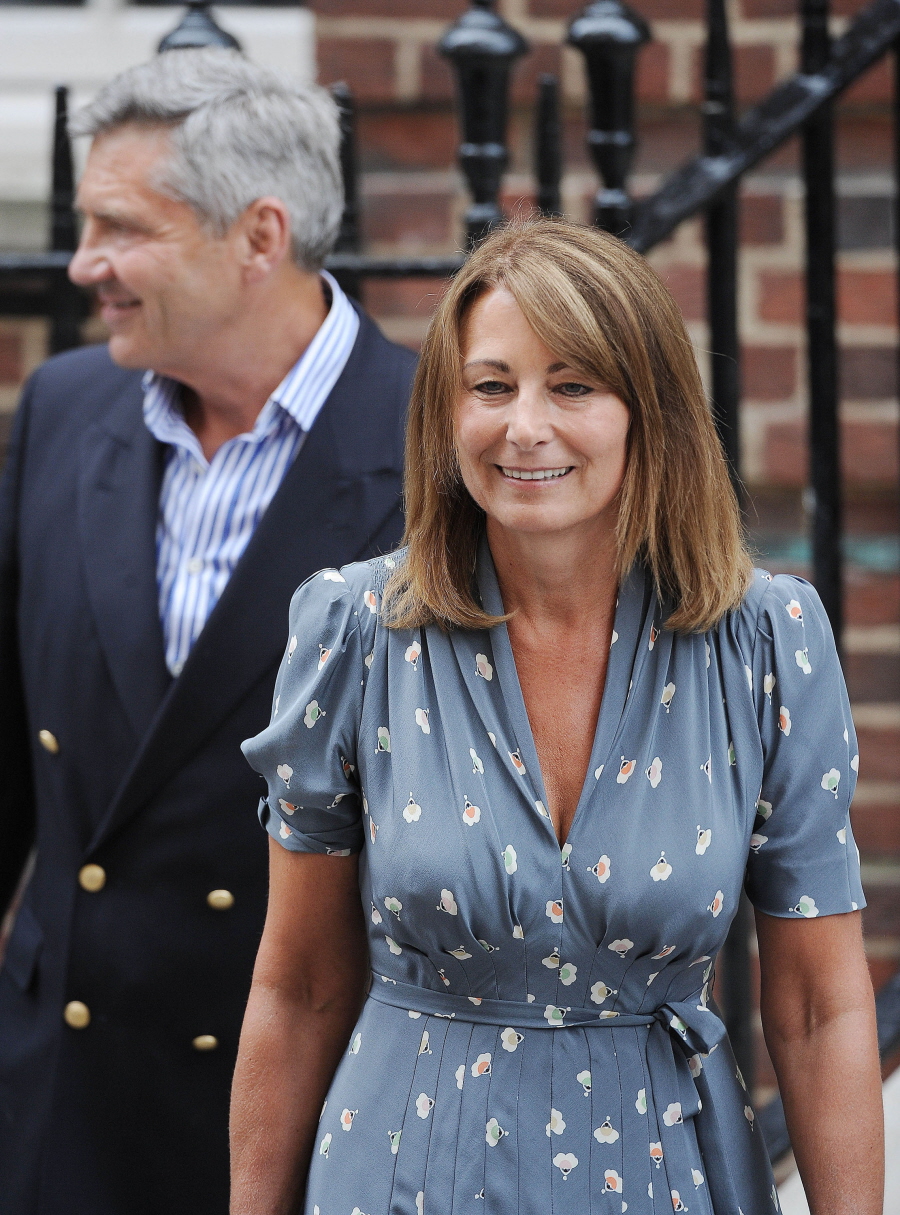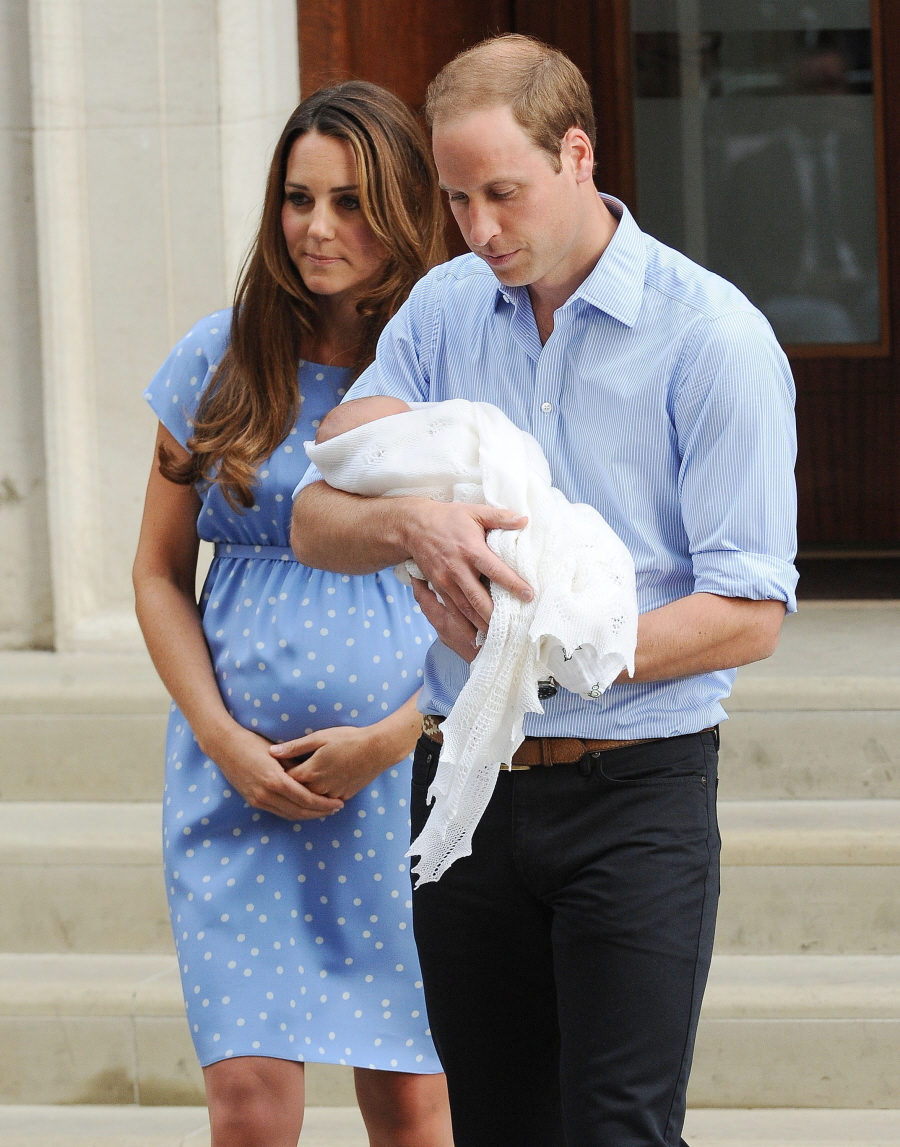 Photos courtesy of Michael Middleton's portraits, Fame/Flynet.