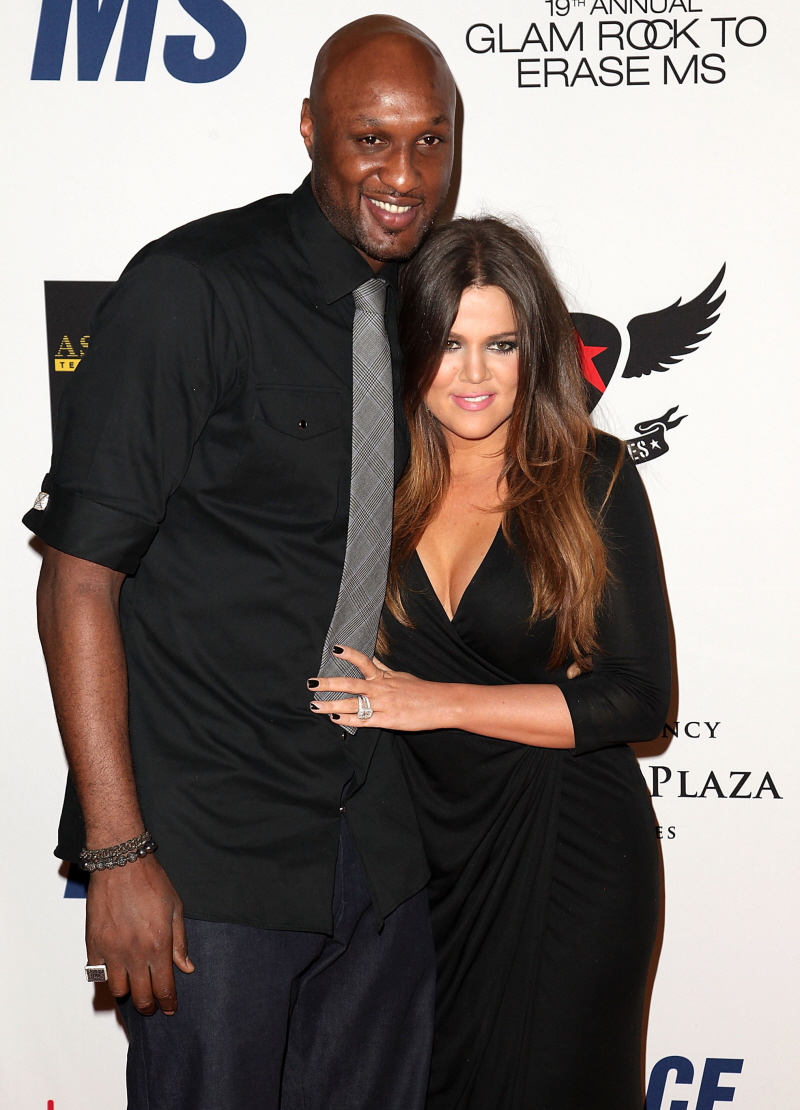 For months now, the tabloids have been full of stories about Lamar Odom and Khloe Kardashian's troubled marriage. Sources say Khloe and Lamar are on the rocks. Sources say she kicked him out of the house. Sources say he was cheating on her with multiple women over the course of like two years. Sources say that Lamar wasn't even discreet about his infidelities. Sources even say Khloe and her mom went to the home of one of Lamar's mistresses and attacked the woman. Throughout it all, though, I never heard anything about an alleged drug problem for Lamar. But that's what TMZ is saying now:
The marriage of Khloe Kardashian and Lamar Odom is in crisis, and TMZ has learned … the core reason is hardcore drug abuse. Multiple sources familiar with the situation tell TMZ … Lamar has had a problem for 2 years. It got so bad, last August Khloe pressured Lamar to go to rehab. Lamar went to a facility in San Diego, but he was so resistant Khloe hired private investigators to secretly stand guard at the rehab place to make sure he didn't leave. The P.I.s stood guard 24/7.

Our sources say Lamar constantly threatened to leave and Khloe made several visits to prevail upon him to stay. We're told after 3 weeks, Lamar left for good.

We're told Lamar actually stayed clean once he left rehab and was able to play well for the Clippers this past season. But when the season was over, sources say Lamar slipped deep back into hardcore recreational drugs.

As for reports that Lamar was cheating recently, we're told Khloe is convinced it happened, and she feels she's been hit with a double whammy … but drugs are the main problem.

As for divorce … neither Khloe nor Lamar has contacted a lawyer. As one source put it, "Khloe is more concerned about saving Lamar than ending her marriage."

We're told the situation has become dire. Sources tell us … within the last 2 days, the entire family staged an intervention, trying to convince Lamar to go back to rehab, but he wouldn't have any of it.

In fact, on Wednesday morning, right after the failed intervention, Khloe threw Lamar out of the house and one of Lamar's friends is loading Lamar's stuff in his car as Lamar watched.

We attempted to reach Lamar for comment … so far, no word back.
TMZ's sources are generally very pro-Kardashian, and I feel strongly that they wouldn't have run with this story unless they were sure of the source, so it's probably Kris Jenner or something. So… I guess I'll believe it. Does anyone else wonder if Lamar is just spiraling in total, and that maybe there's a sex addiction AND drug addiction going on at the same time? Maybe that's the Kardashian-approved version – it might be easier for us to understand Lamar's blatant infidelities if we view them through the prism of addiction.
Radar says that Lamar's drug addiction is all about OxyContin and Ambien. A source says: "Lamar has lost a ton of weight in the last few months which triggered a lot of the concern amongst the family… Lamar does not want to go to rehab because pre-season training camps are just around the corner. He just doesn't care about anyone or anything right now. He has had it with the Kardashians and just wants to be left alone. Everyone is very, very, worried about him." Ugh. Damn it, Lamar! Go to rehab and deal with these problems head-on.
UPDATE: TMZ says he's addicted to crack. Dammit, Lamar! Basically, sources say he's only been clean when he's playing but when he's off-season, he's been doing hardcore drugs.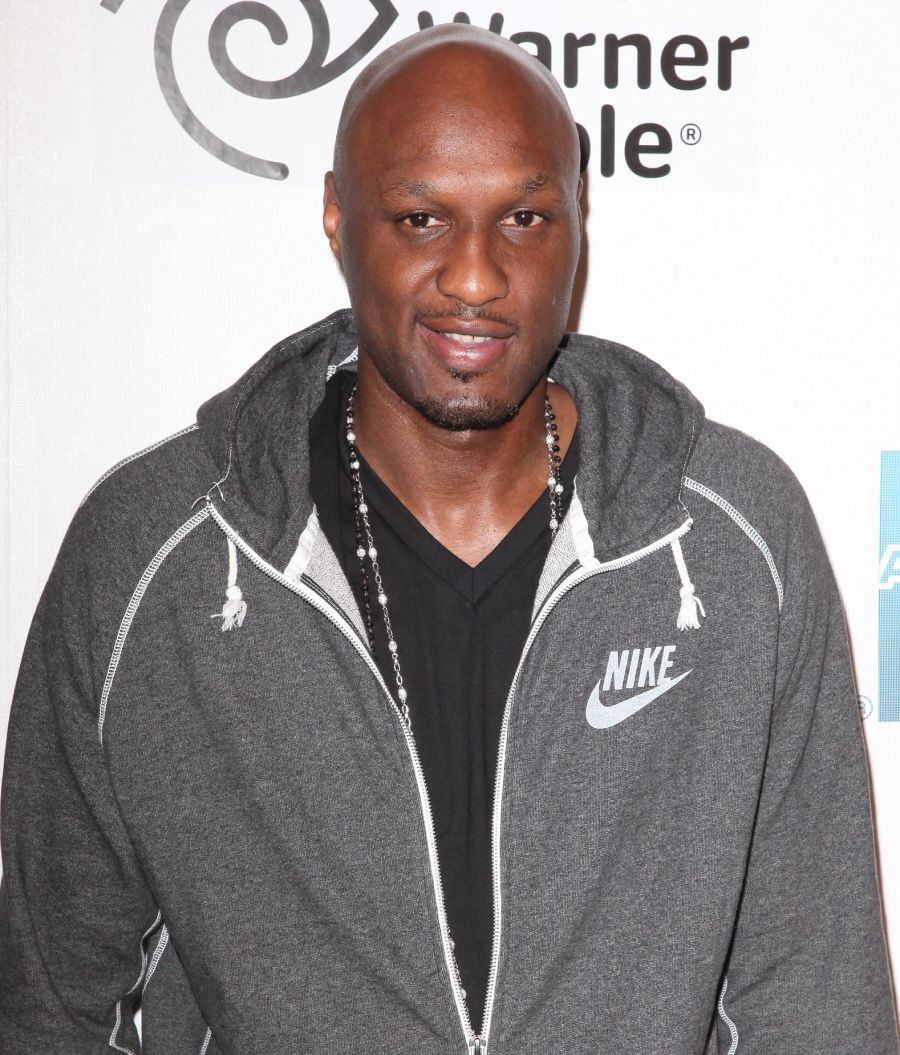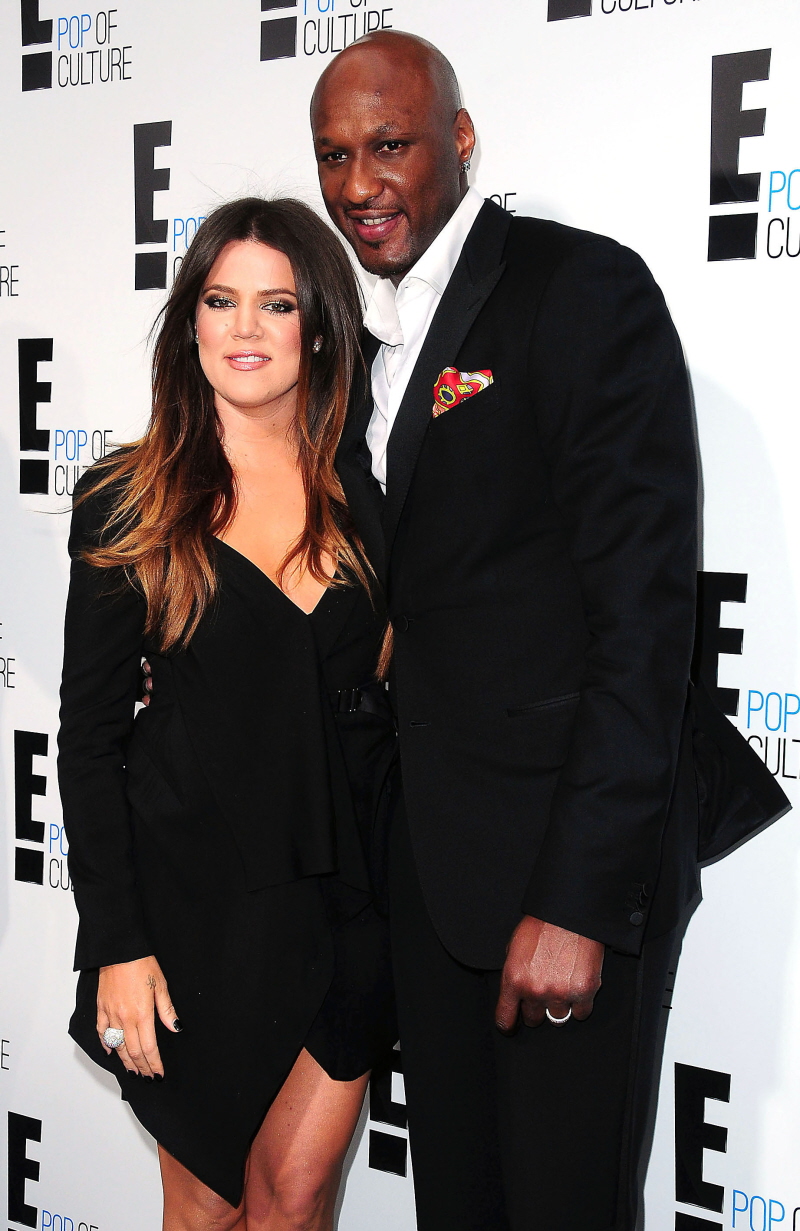 Photos courtesy of WENN.