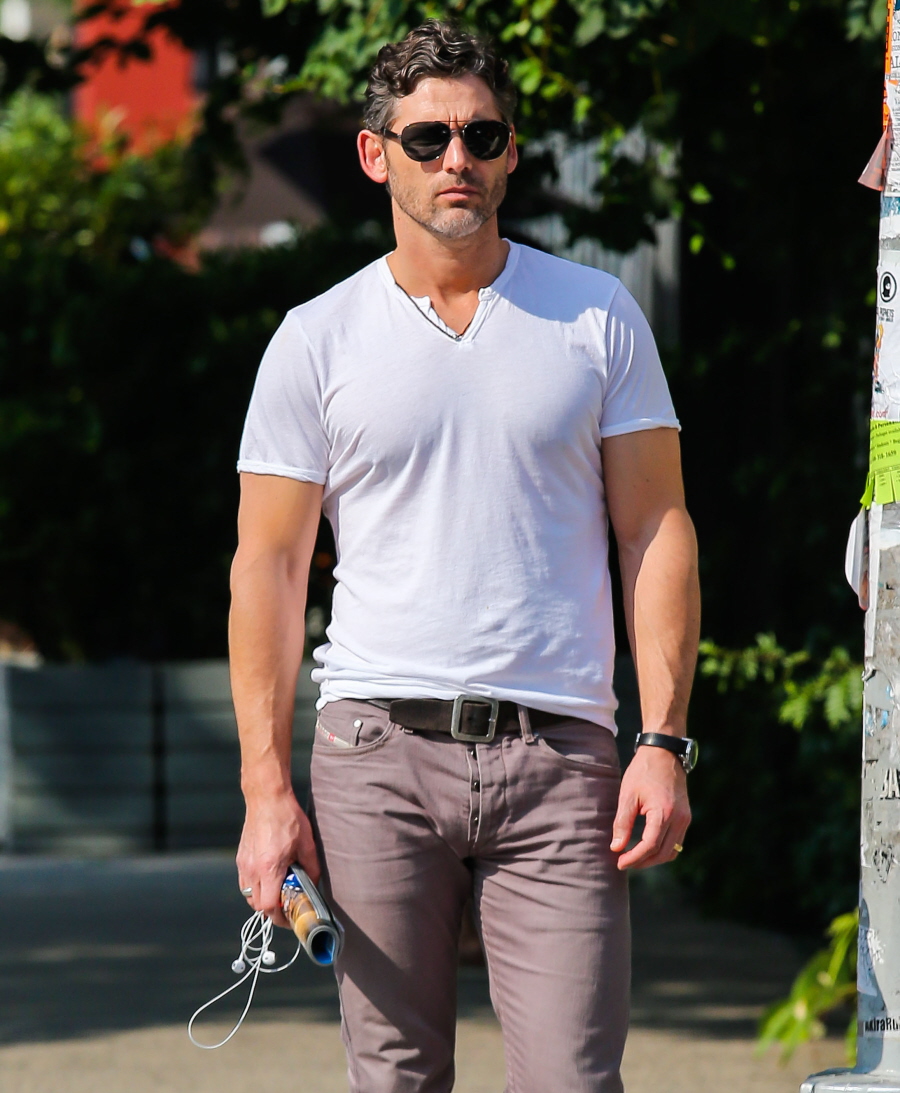 A decade ago, Eric Bana was Bruce Banner/The Incredible Hulk. True story. Ang Lee directed a moody film version of The Hulk with Bana as Bruce Banner. I've only seen a few minutes here and there on TV, and while I wasn't really impressed with The Hulk, I also didn't think it was Bana's fault. I'm not sure that Ang Lee was the best choice to direct a superhero movie, and I'm saying that as someone who LOVES Ang Lee. Anyway, the movie bombed and Eric Bana never really became a Robert Downey Jr.-level movie star with his own superhero franchise, which is fine. Bana also knows that some fan-boys still hold a grudge against him for The Hulk, and he ended up talking about it in an interview with HuffPo (to promote Closed Circuit, which comes out tomorrow):
He's not surprised by government secrecy, conspiracy: "Absolutely! You put on the news and there's a part of you that wants something to be salacious and you see it and go, 'Well, it's not that surprising.' You get to a point — I'm 45 — you get to a point where it's like I don't know what can happen when I turn that on that's going to do anything for me anymore."

Becoming a rower for Closed Circuit: "I can now! I couldn't before the film and I trained pretty hard for it. I really enjoyed it and found it extremely addictive. It's really hard. It's way harder than it looks. I'm talking about single style because it's all you. It's very technical; I underestimated it. Yeah, and then deep down you're also saying to yourself, 'They are so going to f–king cut this from the movie.' You know? 'What am I doing in this funny looking outfit?'

Americans don't know him as a comedic actor: "Well, I have the opposite issue at home. It's weird. Still today, there's a certain portion of people of a certain age who refuse to accept me playing serious. So, I have the polar opposite problem. People my age back in Australia, it's stamped in their minds of my sketch comedy characters. So, it's very hard for them to watch me in a film. And I take that as a compliment. I don't get offended by that. And here, it's the opposite. Here, if I come out and say "I'm doing comedy," people are like, "What the f–k do you think you're doing? Who are you and who do you think you are?" So, I'm aware of that kind of weirdness. And I don't care enough to want to prove any other party wrong. I just don't. It's one of these, "Take it, it's on the table, you don't have to take it, whatever bits you want. Just don't criticize the bits of fruit that you haven't touched and just walk away. OK?" I truly don't care. And that's the real reason. It's funny now because my son is 14 and really loves comedy and has now seen all my old sketch comedy stuff. And he's kind of intrigued and a bit pissed off that I don't go back into it. "Why aren't you doing more stand-up?" As I articulate my reasons to him, I realize how pathetic my reasons are.

When he's told that the interviewer re-watched The Hulk: "I'm sorry about that… it was the first of the "dark" take. Make no mistake. I'm proud of what it tried to do. I apologize to all those people who were so angry about it…. I'm fascinated by the people who hated that movie and feel compelled to watch it again, which always blows my mind. But, yeah, it is what it is and I certainly don't regret doing it.

The idea of having a different career if The Hulk had worked out: "I would have had a completely different career, right? I feel very blessed to have been given the opportunities that I've had the last 10 years — so I wouldn't want to change that for anything. Everyone's career is different and I'm not saying it wouldn't have been exciting — it would have been a different thing. I don't know that I would be siting down here talking to you about "Closed Circuit." So, yeah, it's just different. And I've really enjoyed my ride."

No one realizes he was in Star Trek: "The most forgettable roles of all time." It will be my own genre. My sub-genre. I still get people today who just saw "Star Trek" and had no idea. Someone just told me yesterday, "You're in 'Star Trek,' and when it came out I had no idea it was you." That's a huge kick. No, I love that.
Eric Bana loves to say "f—k". But it's not in a Kristen Stewart sort of way. Like, he's not cursing to show everyone how hardcore he is. I think he just cusses a lot and he's 45 years old and he doesn't feel the need to change his speech patterns. I'm like that too – I dropped an f-bomb in check-out like at the grocery store and everyone was clutching their pearls and I barely registered that I had done something inappropriate. Also: ERIC BANA IS 45. Lord, this man looks SO GOOD.
As for his conversation about The Hulk… I think he strikes the perfect balance between acknowledging that a lot of people hated it – perhaps for good reason – and not shading or bad-mouthing the work. It's like, "Yeah, you thought it sucked and you have your reasons but I still enjoyed making it and I'm proud of my career." Which is an awesome way to handle that. Rooney Mara should take notes.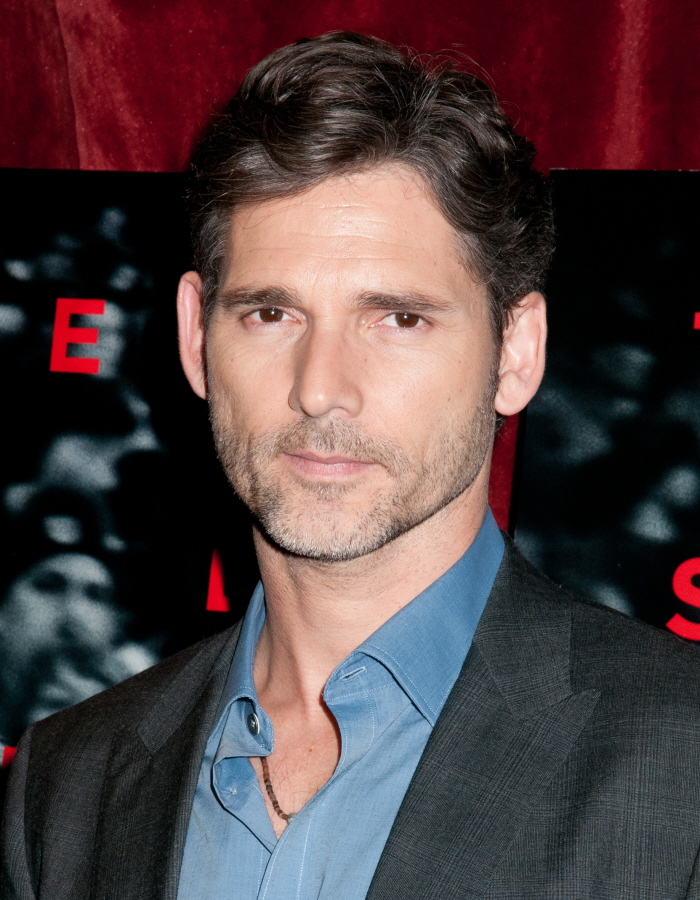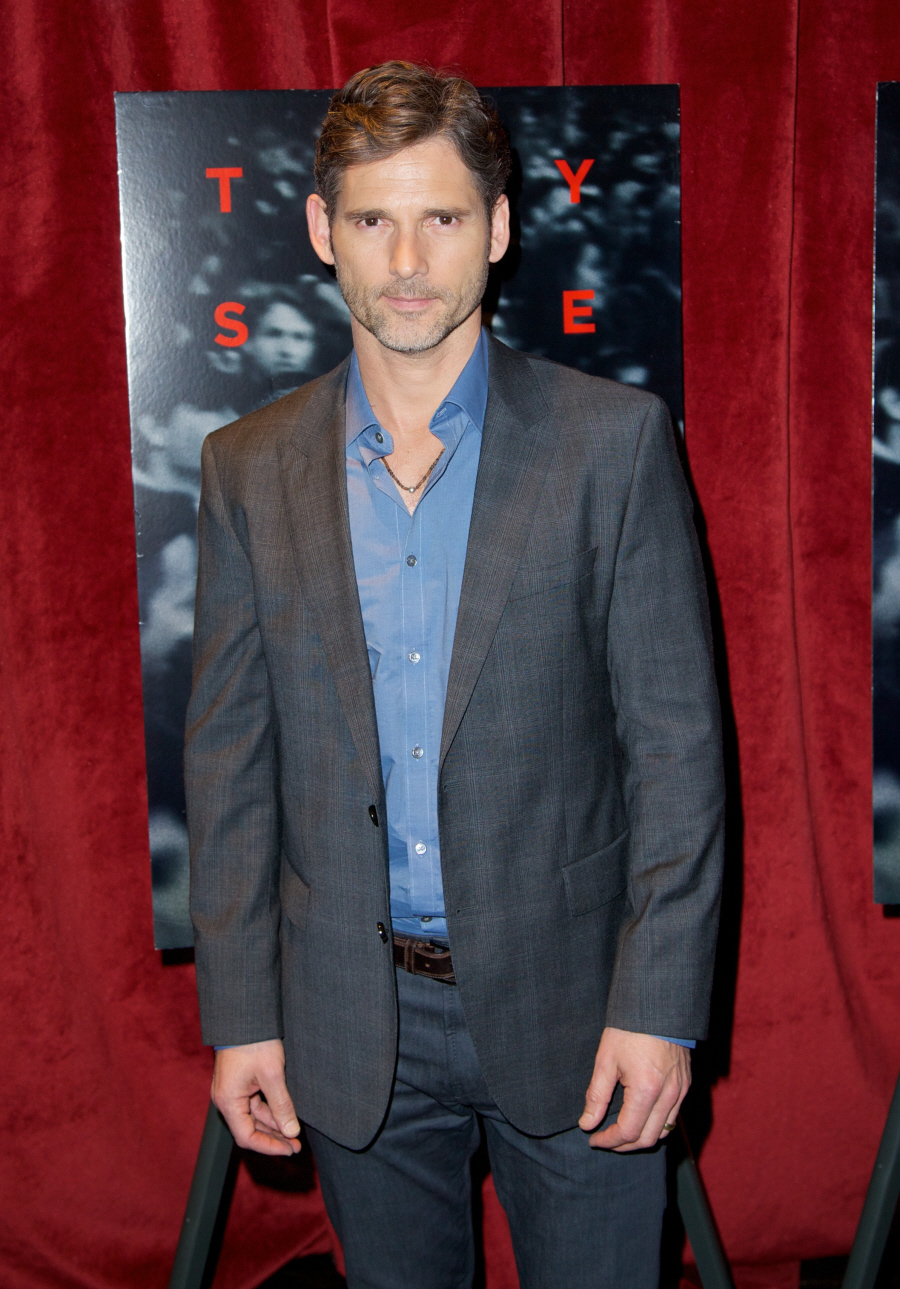 Photos courtesy of WENN and Fame/Flynet.