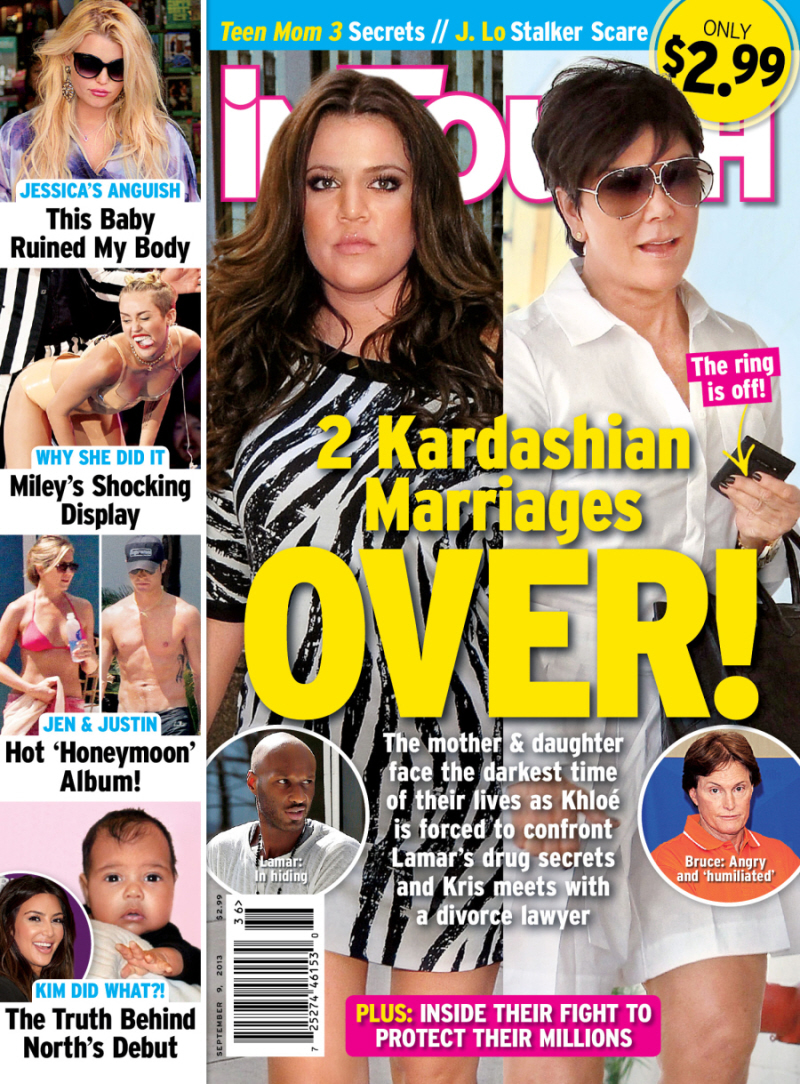 Khloe Kardashian and Lamar Odom's marriage drama is all over the tabloids and the gossip sites this week. But poor Khloe has to share this week's In Touch Weekly cover with her mom's marriage drama! Yikes. You can read an excerpt of In Touch's Kris Jenner story here – the basic gist is that Kris and Bruce are only married at this point for their mutual business interests and Kris isn't even wearing her ring these days. Blah. Back to Khloe & Lamar. Some highlights from various stories:
*Us Weekly confirms some of the stories about Lamar's drug abuse and addiction. A source says, "The addiction had taken over their marriage. The problem is cocaine. He would be high for three or four days at a time." Us Weekly's sources say Lamar's problem is definitely NOT crack.
*Us Weekly also says Khloe gave Lamar an ultimatium on August 21st and Khloe "wants to save her marriage and him… She says the things he does are because of the drugs, and she just wants him to get help… She really loves Lamar."
*Yesterday, TMZ reported that Lamar had returned home and that people are still trying to convince him to go to rehab but Lamar "remains undecided".
*As for how Lamar might have "passed" previous NBA drug tests… Radar says that Lamar had a valid prescription for Oxycontin and so when he "tested dirty" they just let it go. Which doesn't really matter at this point because Lamar is out of a job – the LA Clippers "refused to re-sign him" after the reports of his drug abuse. Apparently, the Clippers were trying to re-sign Lamar over the summer but they could never get a hold of him. Even People Mag is basically saying Lamar's NBA career is done. Also: I can't believe Lamar made $8.5 million last year? Damn.
Here are some photos of Lamar yesterday, going through the Taco Bell drive-thru.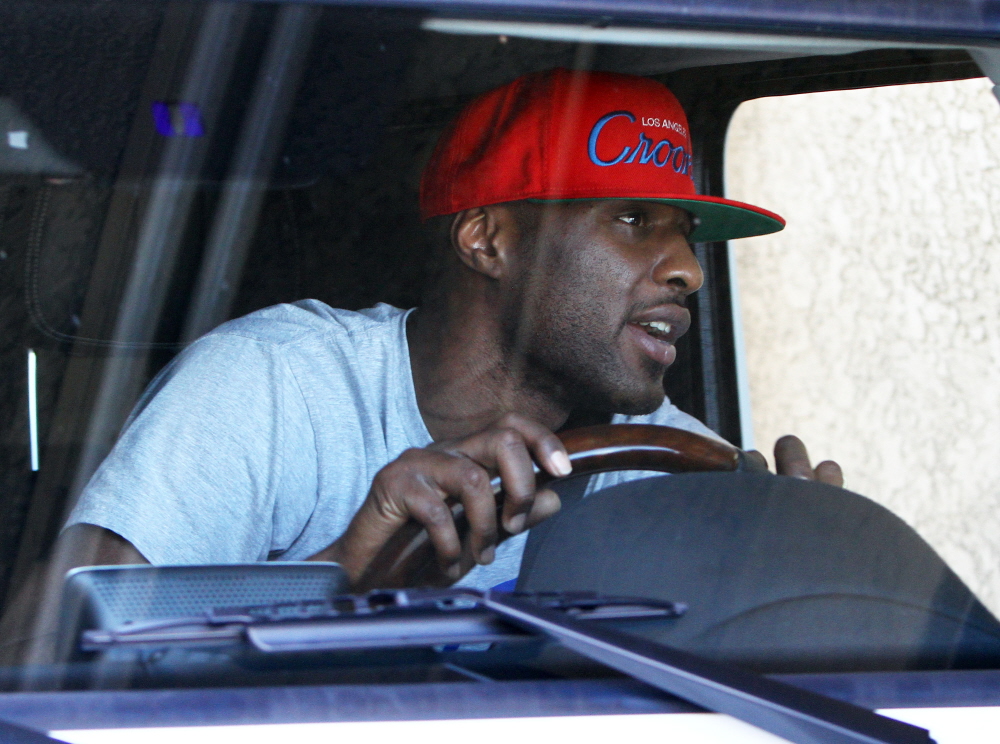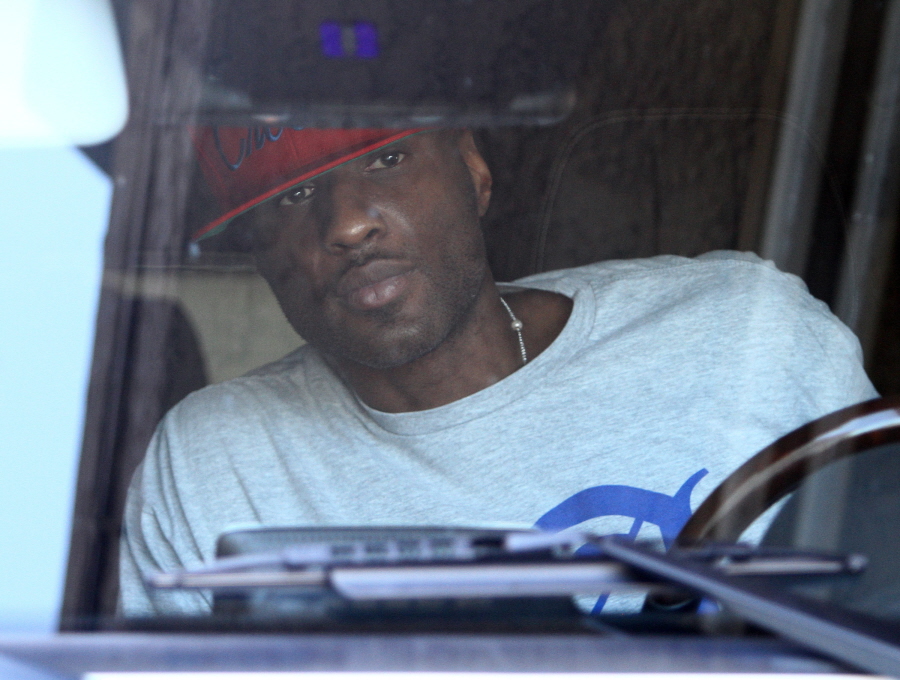 Here are some photos of Khloe leaving the gym on Tuesday: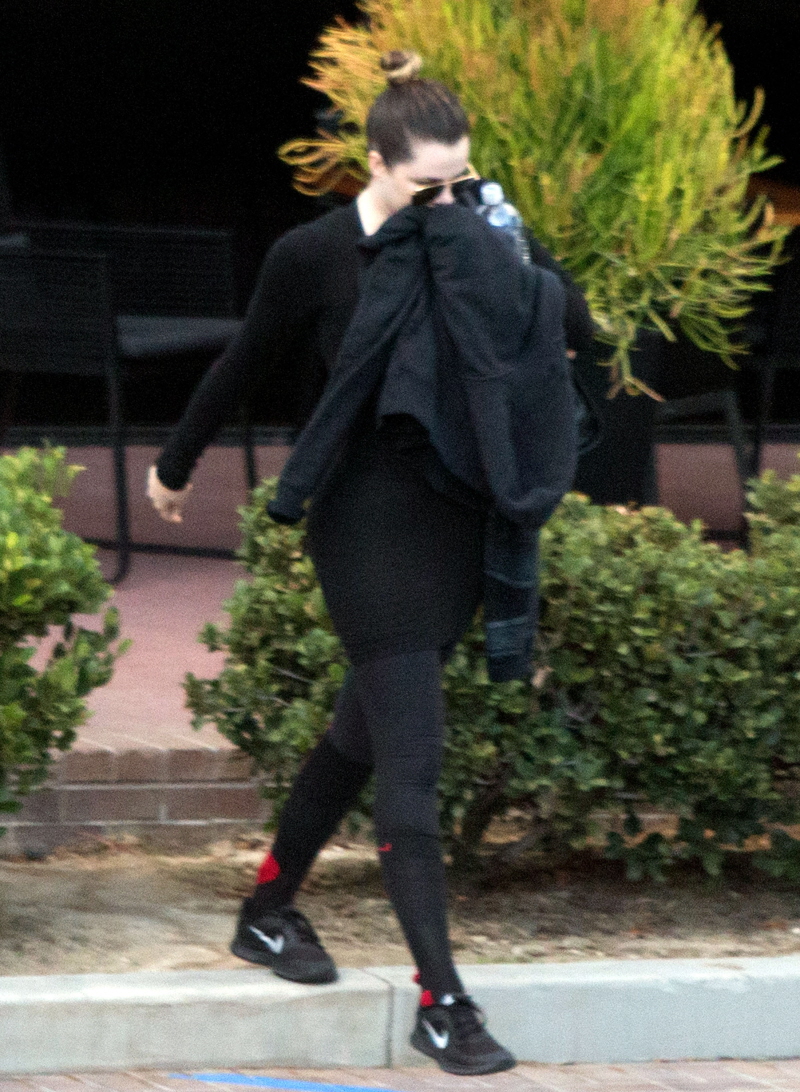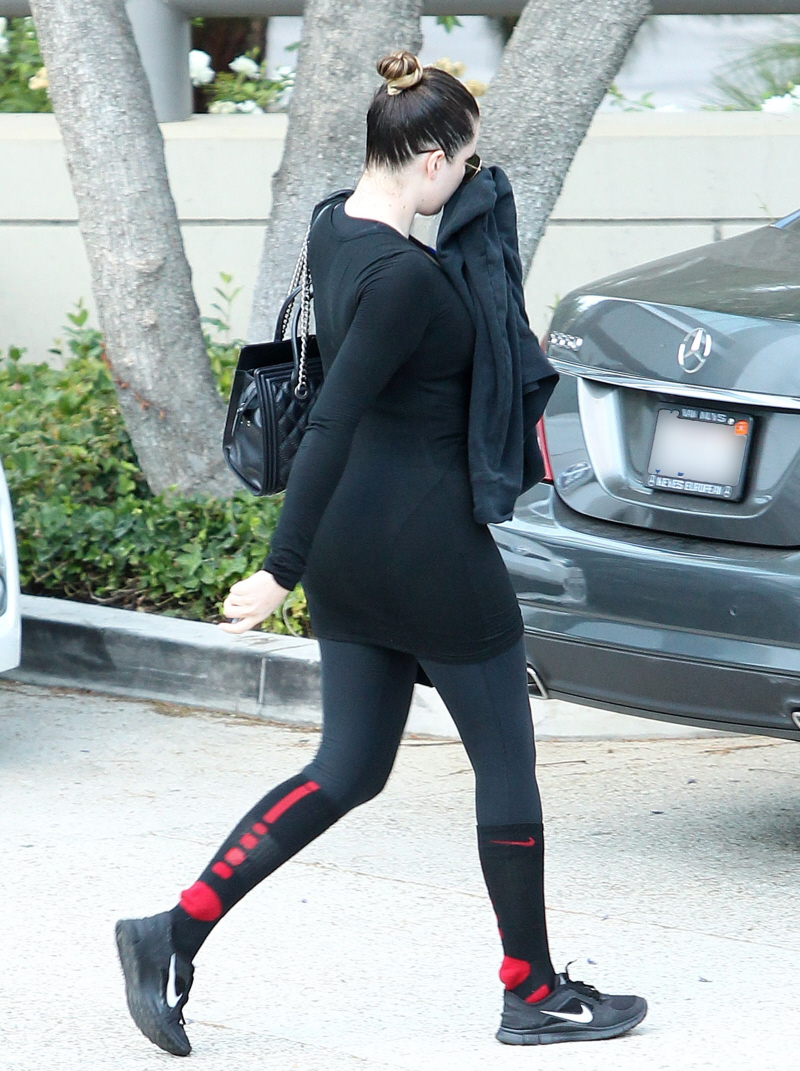 Photos courtesy of Fame/Flynet.