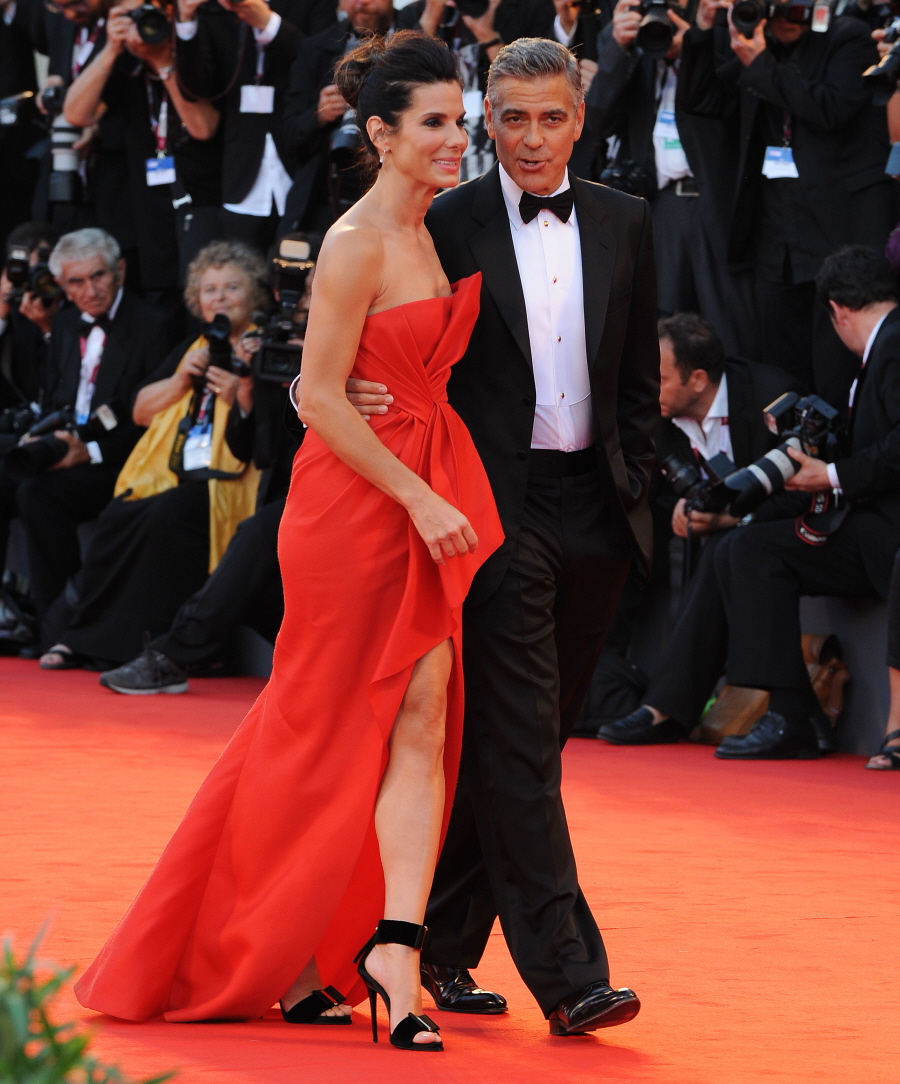 You people had some very strong feelings about the idea of George Clooney and Sandra Bullock together. My feeling is still… it could be cool. Let's not pretend that Sandy Bullock is some viriginal, delicate flower who will crumble if man-handled by Clooney's brutish ways. Sandy is a fun, smart, sassy, accomplished, cool woman and I truly believe that most men who come into contact with her find her attractive, accessible and interesting. Why would Clooney be any different? And look at their body language! These are two people who enjoy each other's company. Why not wish for them to have a raunchy weekend in Venice?
Obviously, these are photos from last night's Venice Film Festival premiere of Gravity. Sandy and George walked the carpet together, arm in arm, sometimes hand-in-hand. There were whispers. There were genuine smiles. There was casual red carpet flirting. It also helped that Sandra looked really, really good. You know I don't think much of Sandra's style – part of her appeal as "the girl next door" is "dressing like she has no idea what looks good on her". Sandy wore this J. Mendel Resort 2014 gown which… is this a mullet gown? Or is this a wrap gown with a mullet feel? I can't decide. Whoever dressed her for Venice is doing a great job. I hope Sandra keeps that person around.
And since I know some of you are into the shoes (side-eye at CB), they are Roger Vivier. Her clutch is Vivier too. The shoes sort of work with the gown. I approve.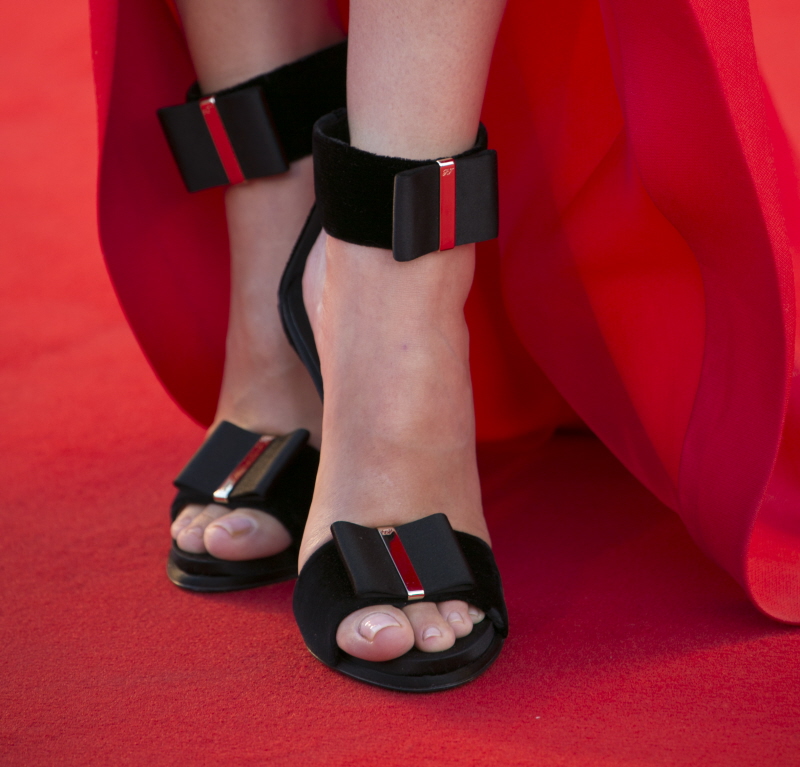 PS… Clooney's tuxedo looks really oversized, right? Did he recently lose a lot of weight or did he just get the wrong tux? Usually, the fit is PERFECT on Clooney's clothes. Weird.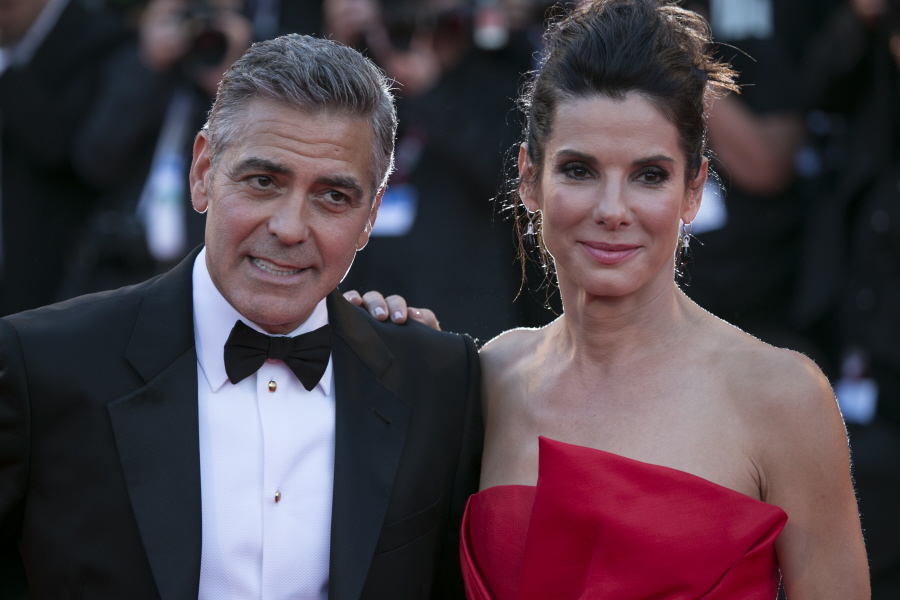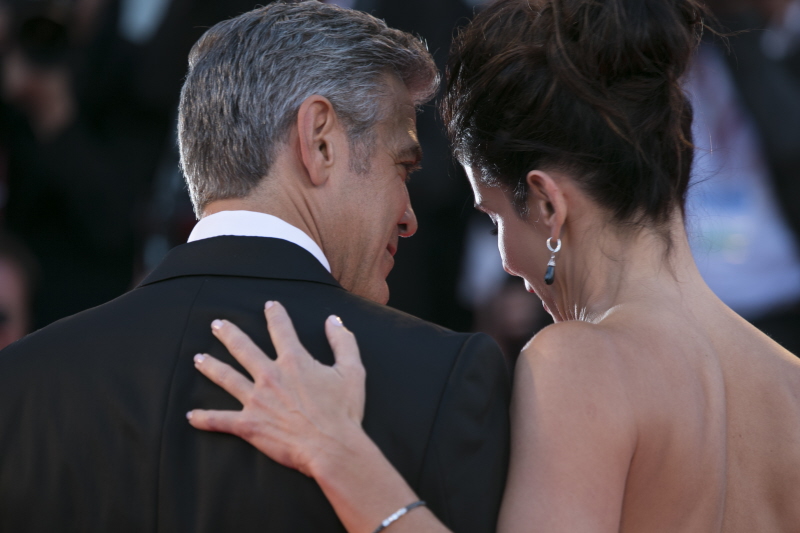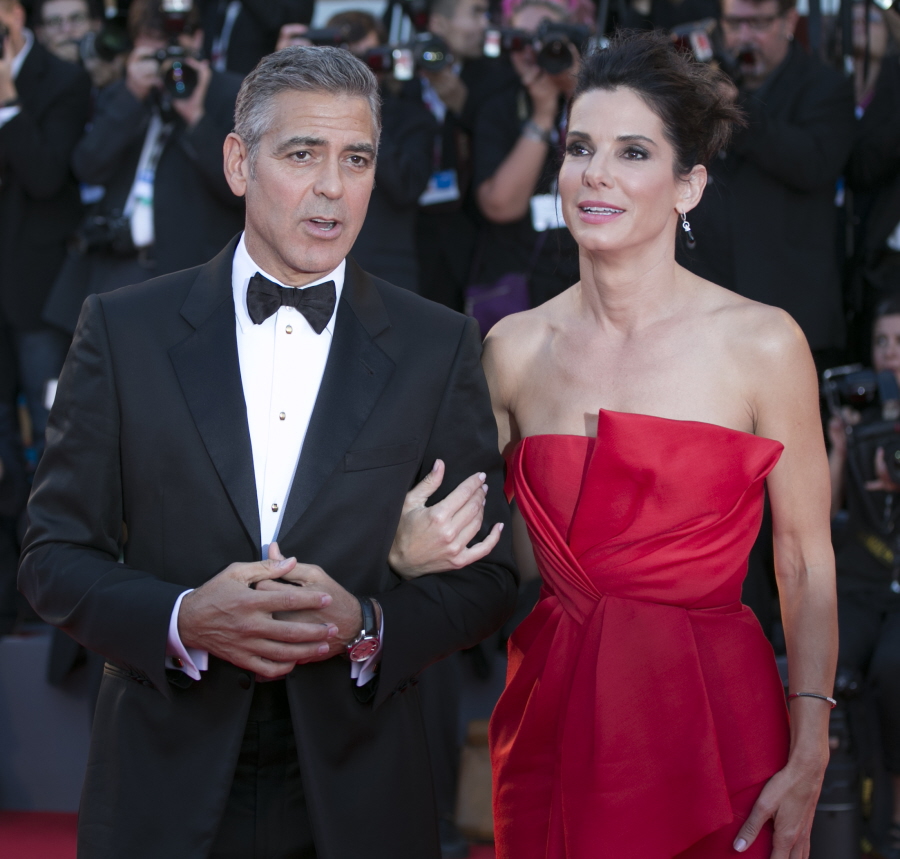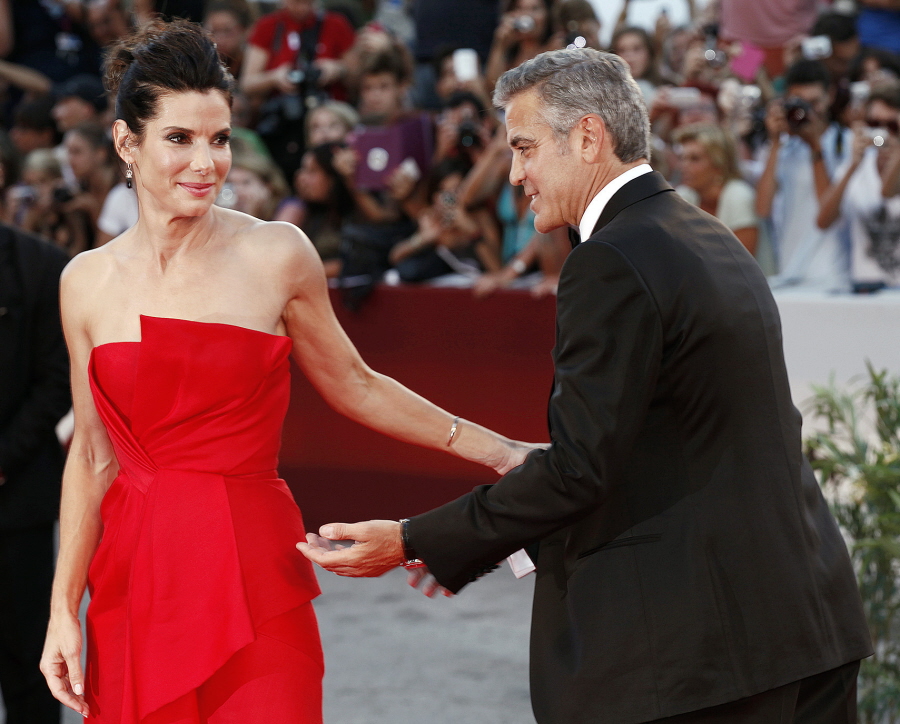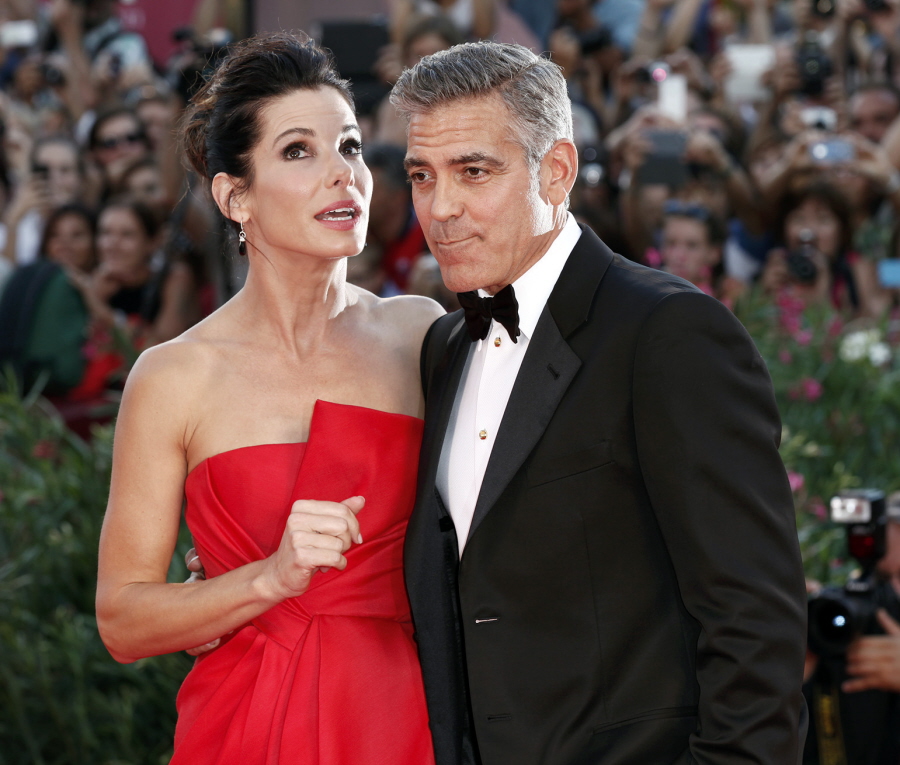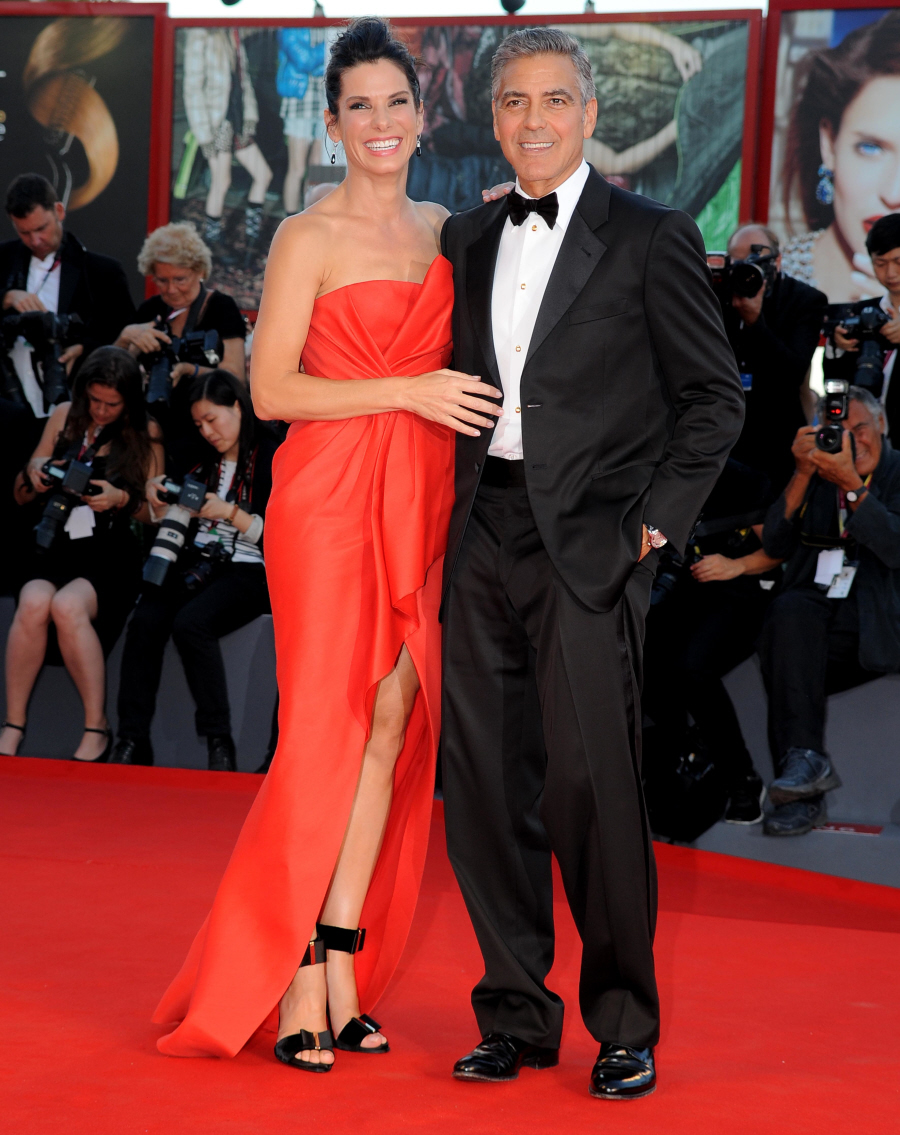 Photos courtesy of WENN.