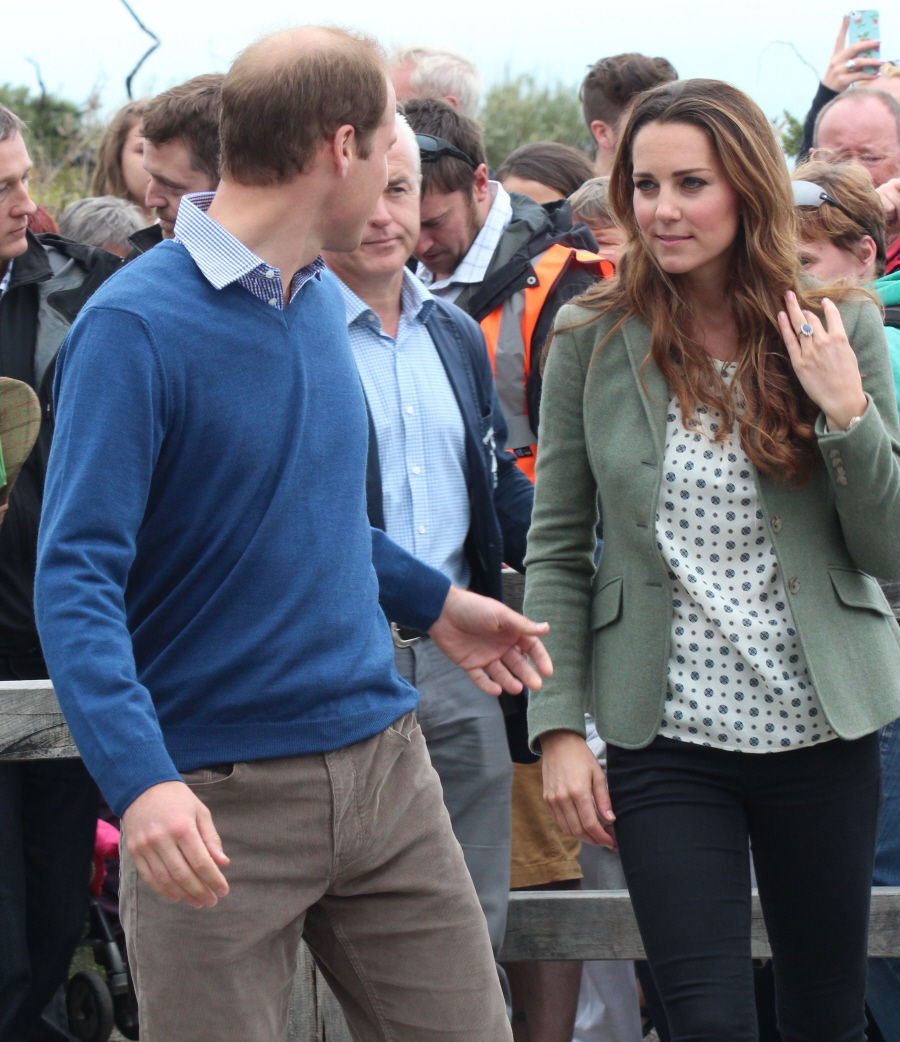 Long before Kate Middleton ever became The Duchess of Crumpets Cambridge, she was the girlfriend of Prince William, always taking him back after he repeatedly dumped her to pursue other women, always changing her schedule around to suit his needs, always and forever Waity. During that 9-year time period, Kate and the Middleton family developed a close relationship with The Daily Mail, specifically reporter Katie Nicholl. Throughout the years, Nicholl has gotten a lot of good tips and information from the Middleton Camp. Nicholl was put to good use during various crises as well, like when William dumped Kate in 2007, when Kate's dodgy uncle was caught in a tabloid sting and when anyone complains about Kate's lack of work and love of vacations. Nicholl always gets strategic leaks to "defend" our Kate, and as always, royal propaganda is royal propaganda (or in some cases, Waity propaganda is royal propaganda).
So it's not surprising that Nicholl has another book coming out. She released a book around the time of Will & Kate's engagement, and she had correctly predicted the engagement announcement too, so she's been proven "right" (or at least willing to correctly parrot whatever talking points were handed to her by Carole Middleton). So if we take Nicholl's words as de facto Middleton propaganda, what are we going to learn from Nicholl's new book, Kate: The Future Queen? Well, some interesting little tidbits are already leaking out, like how Kate flat-out stalked William:
Kate and William met before university: Kate and William first met in the summer of 1999 in the 'den' at the prince's country estate, the new book reveals. Two years before she went to St Andrews, Kate was introduced to the Glosse Posse, a group of friends who regularly met at Highgrove, in Gloucestershire. She was introduced to the group by her Marlborough College friend Emilia d'Erlanger. In the book, Kate's house mistress Ann Patching explains how: 'We all knew as teachers that that year group was moving in Royal circles, that they were friends.' The book also reveals how while working in the summer before she started at university, Kate told a colleague how she had already met the Prince 'once or twice'.

Kate stalked William all the way to university: The new book untangles the tale of how Kate came to choose St Andrews for her university – starting at the same time as William and on the same course. It has previously been put down to mere coincidence, but it seems Kate deliberately plotted to be there at the same time as the prince. Jasper Selwyn, a careers adviser at Kate's former school, Marlborough College, and Joan Gall, her house tutor, confirm in the book that her first choice was not St Andrews at all, but Edinburgh. Despite achieving the required grades for Edinburgh, one of the country's top universities, she changed her mind after William's own choice of university was made public. In a bold move, Kate turned down the place she had been offered at Edinburgh, decided to take a gap year, just as William was doing, and reapply for St Andrews – a risky strategy as there was no guarantee that she would get a place.

In 2009, Carole basically told William he needed to propose to Kate: Katie Nicholl reveals how 'jittery' Carole, worried about the absence of a ring on Kate's finger, took Prince William aside to press him on his plans. The meeting took place when William visited the Middleton family just before Christmas 2009. A family friend tells how Carole expressed her fears to William. But he assured her that not only would there be an engagement and subsequent marriage, the couple hoped to have children – and he promised Carole that she would be fully involved in their upbringing. Another of the Middletons' friends, former neighbour George Brown, says: 'It was a condition when Kate and William got married that Carole and Michael would be a part of the grandchildren's lives.'

"Secret charity work": In another fascinating insight into the Royal romance, the book reveals that although Kate has taken on a higher public profile since her marriage, she in fact began doing secret charity work six years ago. In 2007 the Queen quietly suggested to William that Kate get involved with a charity, and they both considered it an excellent idea. The Middletons' family firm, Party Pieces, already had a connection with Starlight, a children's charity which grants terminally ill children a once-in-a-lifetime wish. Kate arranged to meet the charity's chief executive officer Neil Swan to see how she could help more. He said: 'Kate was working with Party Pieces at the time and she came up with a clever idea for a party bag that doubled up as a colouring-in gift. She also designed some Starlight-themed crayons and other bits and pieces to go in the bags. To us, she was just Kate, and we would go and have meetings with her at Party Pieces, and sometimes she would come to us. She came up with lots of creative ideas for parties that we were arranging for sick children, and she did a lot of work below the radar.'

"Secret charity work" Part II: It is also revealed that Kate made numerous secret visits to the Naomi House children's hospice in Hampshire. She would drive to the hospice bearing gifts for the children, and would spend hours reading and playing with them.

Kate was "humiliated" in 2007 when William went out partying with other women: The couple's relationship was briefly put on hold after Kate confronted William about his partying, the book reveals. She was left 'humiliated' after pictures were published of William with two girls at a nightclub in Poole, where he had been posted for a tank commander's course. There had also been earlier reports he had been dancing with another women at Boujis nightclub, in London.
You've got to love the spin on some of this stuff. The Queen was "concerned" about Kate and "suggested" that Kate begin to do some charity work and William thought it was an "excellent idea". Of course. Another way of saying it would be "The Queen thought William's girlfriend looked like a lazy, work-shy, vacation-loving party girl and the Queen told William that his girlfriend needed to tighten up."
But the stalking stuff is really interesting, isn't it? Kate and William had met in 1999… and she didn't make much of an impression on him. So she tried to follow him around on his gap year and he managed to dodge her. Then she followed him to university and they met again their first year and she still didn't make much of an impression. And then she walked a runway in her panties and that was it. Until he repeatedly dumped her and she kept taking him back. So, basically, Kate stalked him for three years and then waity-ed for nine years and she finally got her man. Score?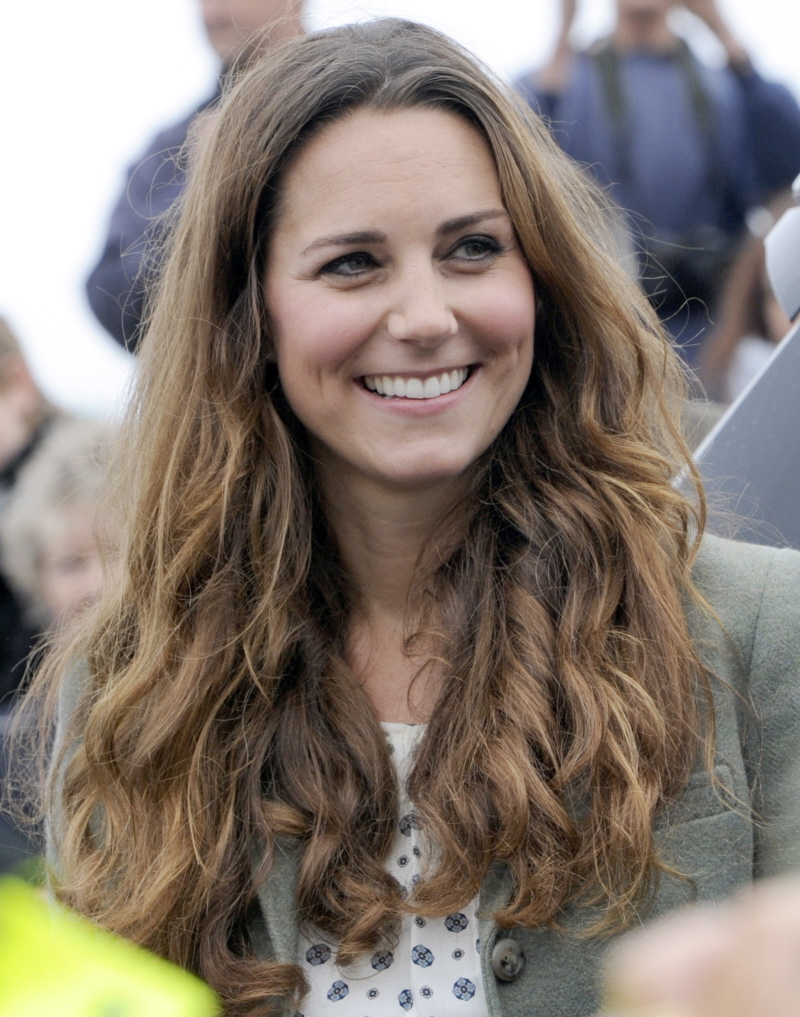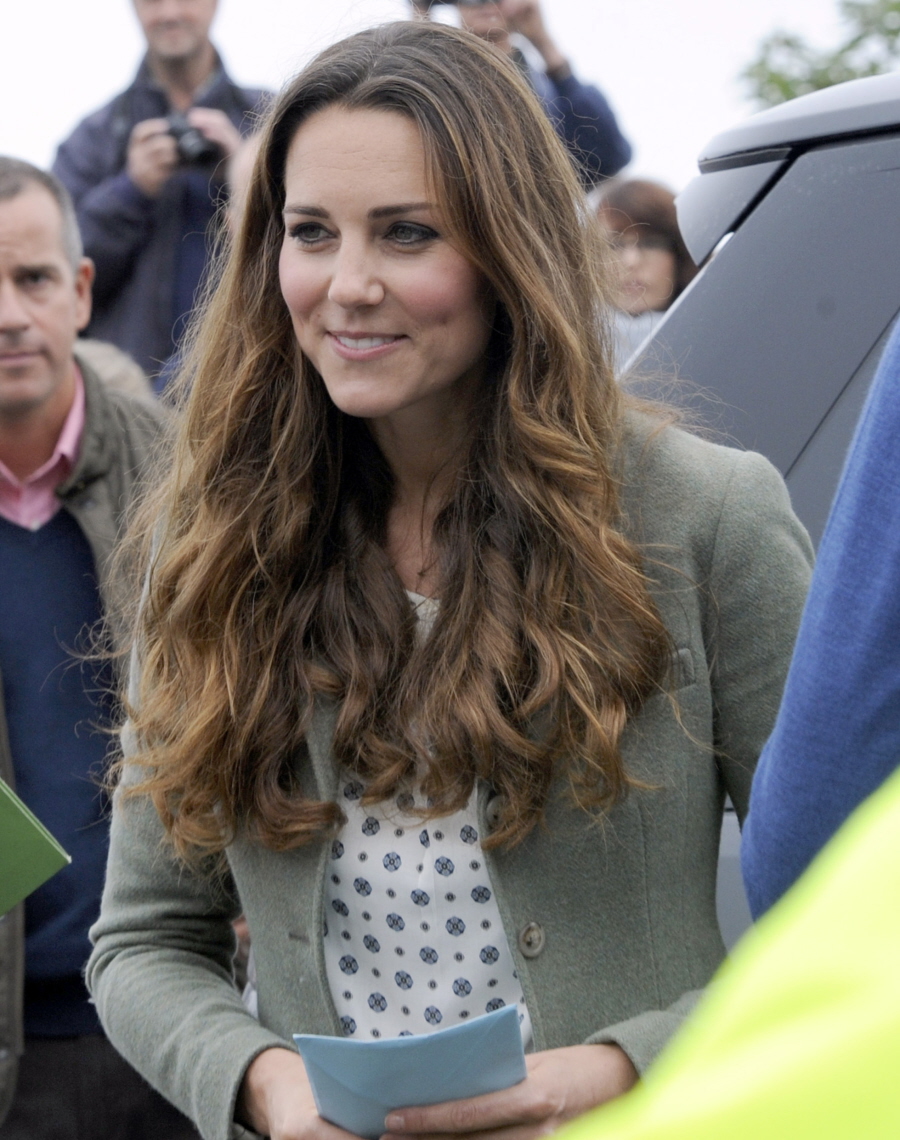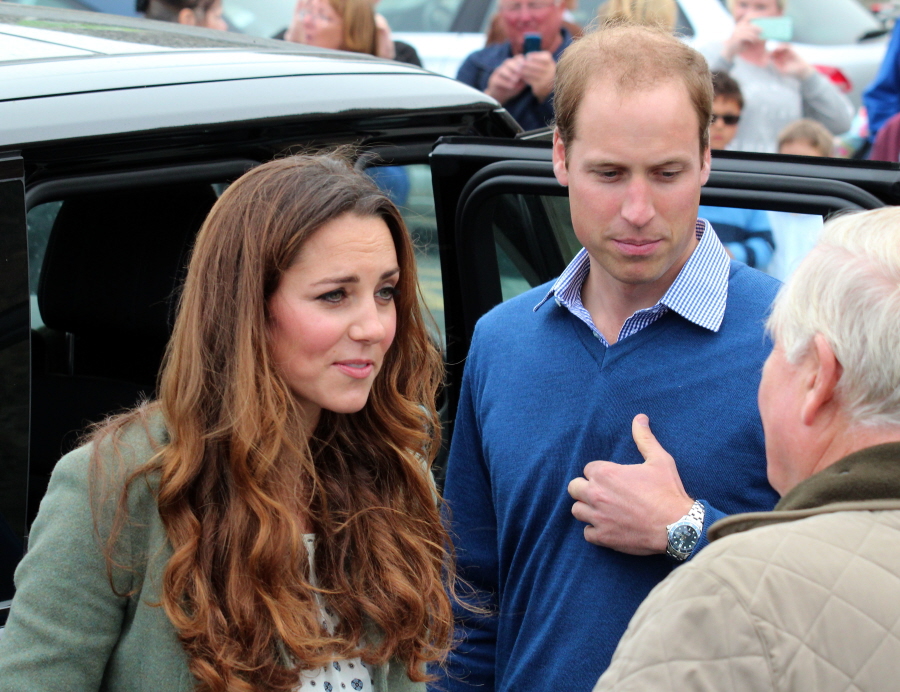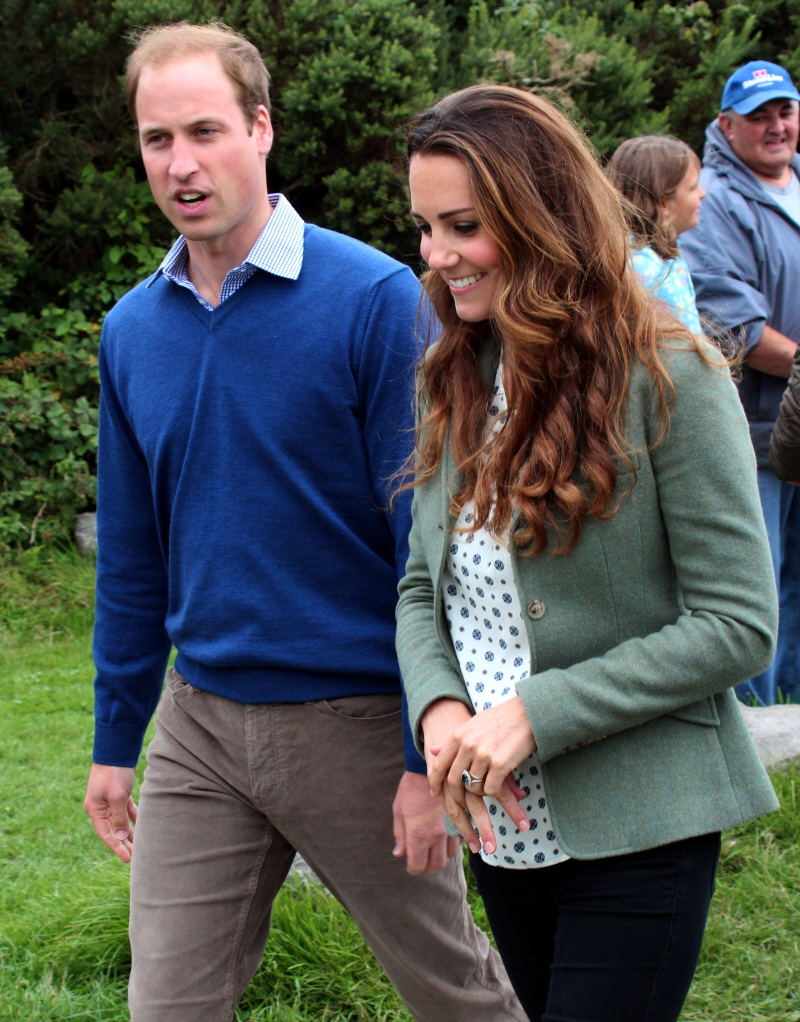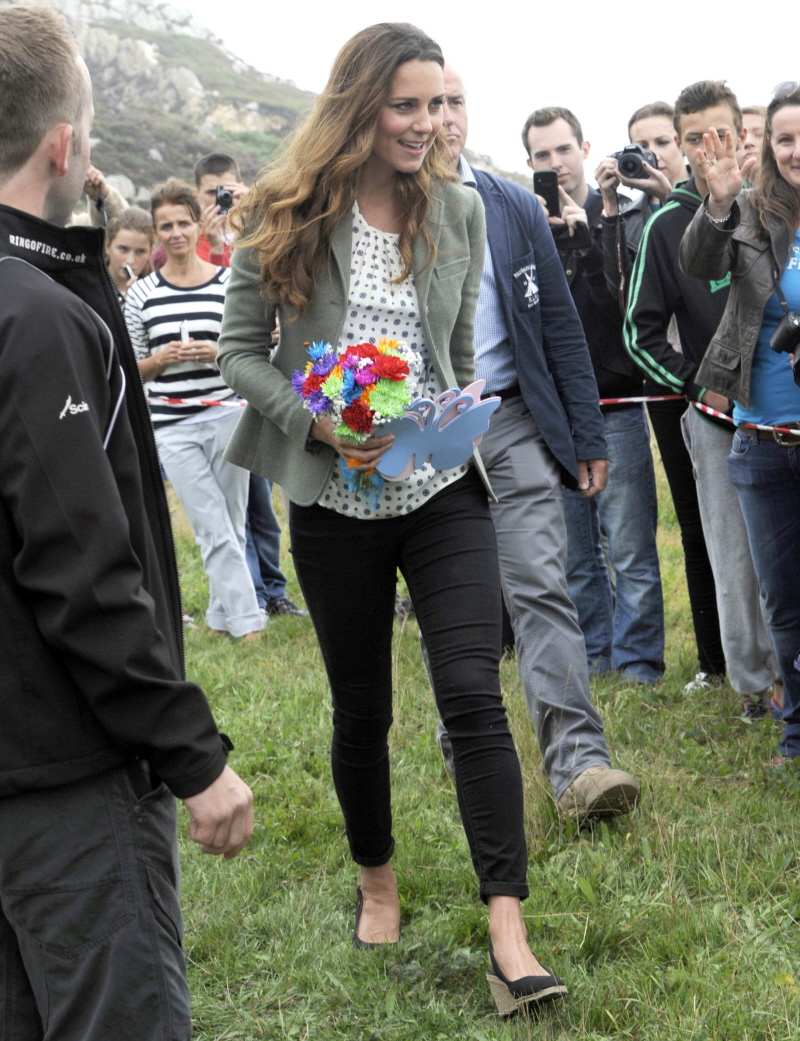 Photos courtesy of WENN.