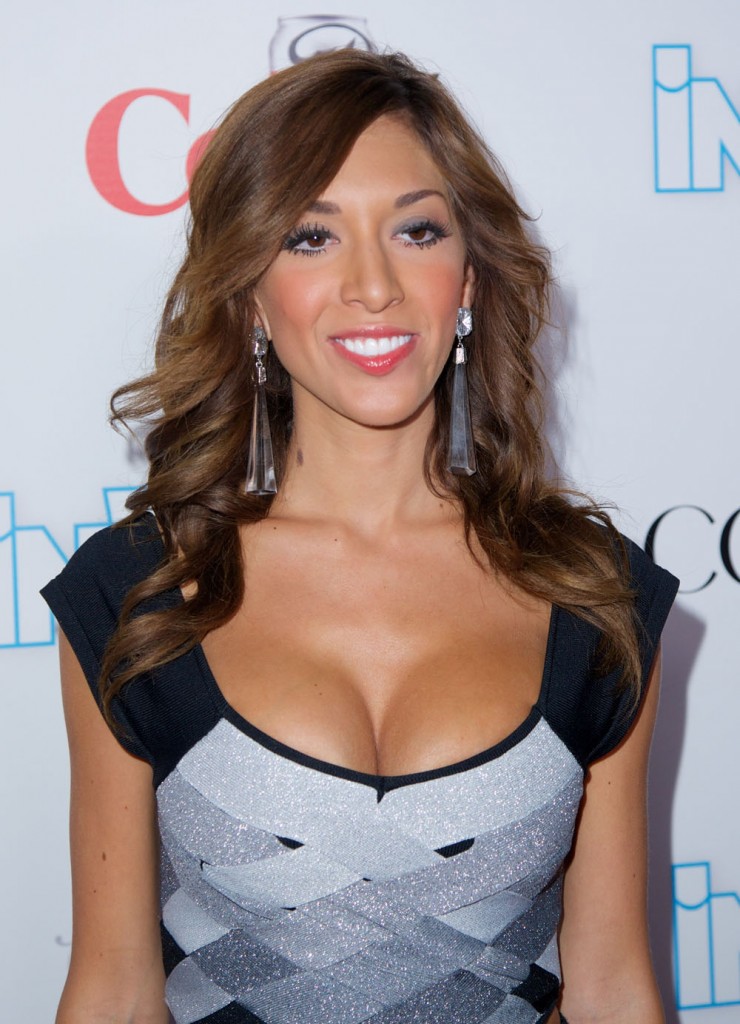 It's no surprise that Farrah Abraham, the 22 year-old former "Teen Mom" turned porn star, is dumb as a box of rocks. What's surprising to me is how her stupidity manifests itself. In a recent interview, she confused feminism with "femininity," and when the journalist attempted to correct her, she asked if feminist was another term for "lesbian." Farrah of course said many other stupid things in this interview. She also continued to insist that her professional porn debut was some kind of leaked sex tape with a boyfriend. The thing is, she's already admitted that she hired Deen for the video, and Deen has also complained that he got hired for the scheme and regrets it. (Particularly after Farrah faked a pregnancy scare for publicity.)
I've heard you speak on how your sex tape came about, and I don't understand the narrative. Can you expand on it?
Basically, how my sex tape came about is how I live my life. I'm 22, I'm very sexual, I'm single. A boyfriend of mine at the time, which was James [Deen], is in the industry and makes videos all the time, and so I thought it was a comfortable situation to have my only sex video with him. Proved me wrong, obviously, because it was leaking out, and I was starting to have people reach out to me. Maybe he did that because he wanted to promote his film at the time, The Canyons, which was coming out with Lindsay Lohan. So it turned into a hurtful chain of events, so I involved my lawyer. Other companies were reaching out and wanted to buy it, so I ended up selling it. And against all odds of everybody else telling me not to sell it, not to do it or whatever — it was already out, it was already going to be out there for free. So I made a business deal out of it. I'm smart, and I'm happy that I did that.

Are you guys still together?
Nope, I'm definitely not talking to him or dating him anymore. I'm not really going to say how long, or what we've done. This is really not about him.

It sounds pretty shitty that he went behind your back and leaked your personal tape. Do you consider yourself a feminist?
I'm pretty feminine. I think so.

Not feminine — feminist.
What does that mean, you're a lesbian or something?

No, that's not what I'm asking at all.
What context are you saying it in?

It's a complicated concept, but I guess at it's most basic, it means that women are equal to men.
Oh, I definitely feel that women are equal to men. No doubt about that. I mean women should have equal rights to men, every day.
The article is chock full of other idiocies from Farrah, including her business plans "I feel like opening up a restaurant, opening up a gentleman's club, opening up a children's clothing store and doing songs, books, everything that I feel like doing," and a sample of her music, which is as much of a god-awful autotune mess as you would expect. If Heidi Montag's music is a 3, Farrah's is a 0.
Rather than continue to think about this dimwit, I just want to end with an earlier quote from Farrah, who has no idea what feminism means. "Girls have big jealously issues with me. I'm the extreme opposite of what you expect. I'm not about money or fame. You need to rely on your brain and not your body."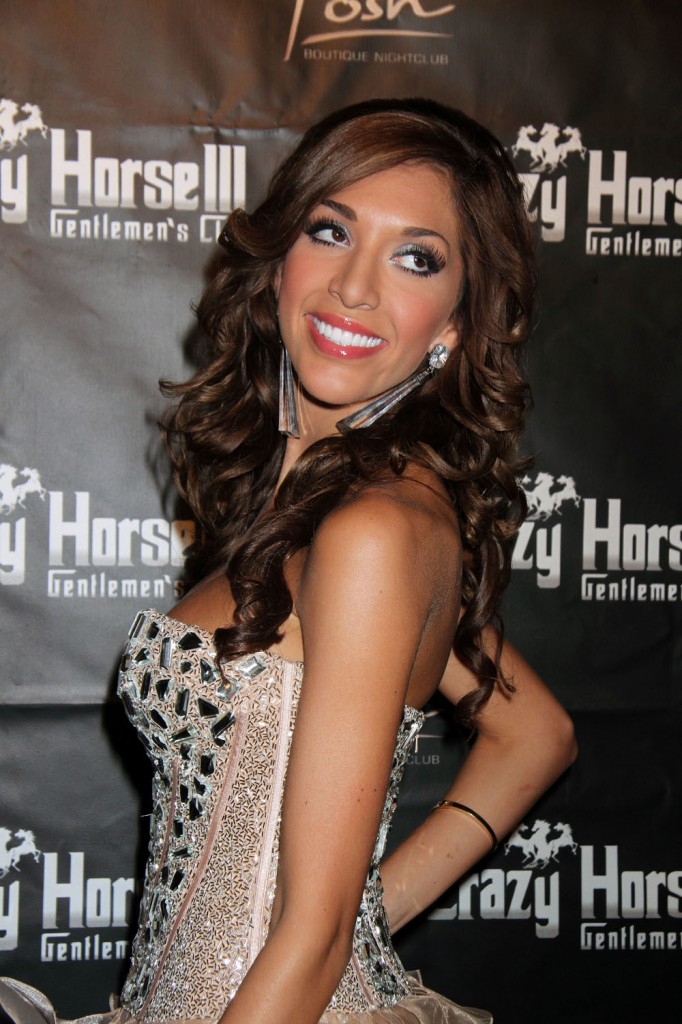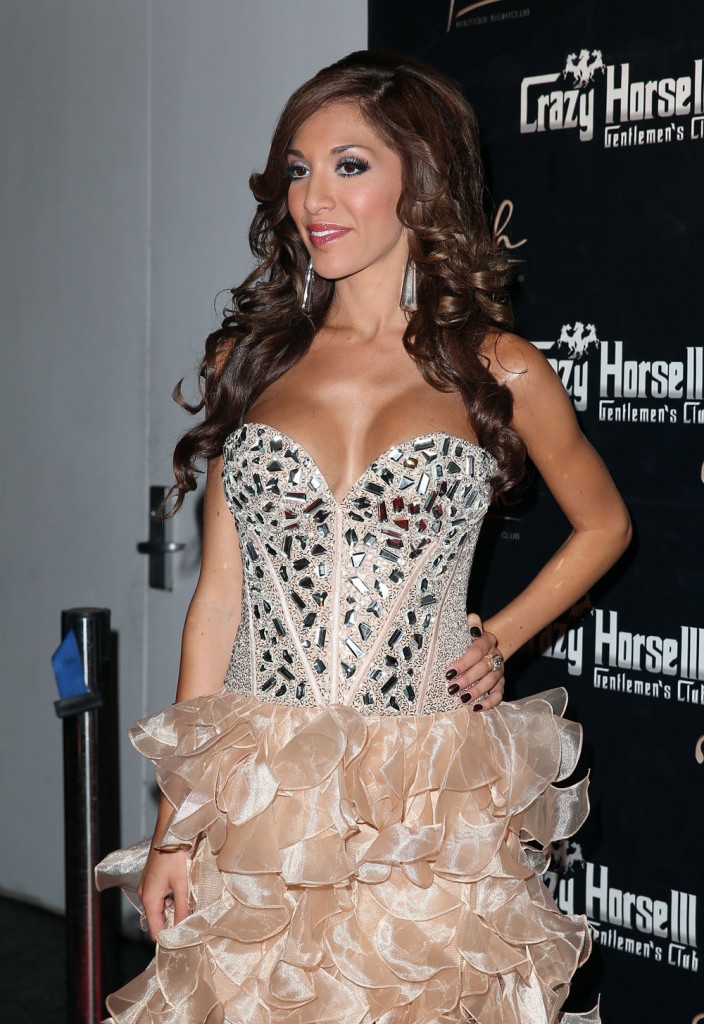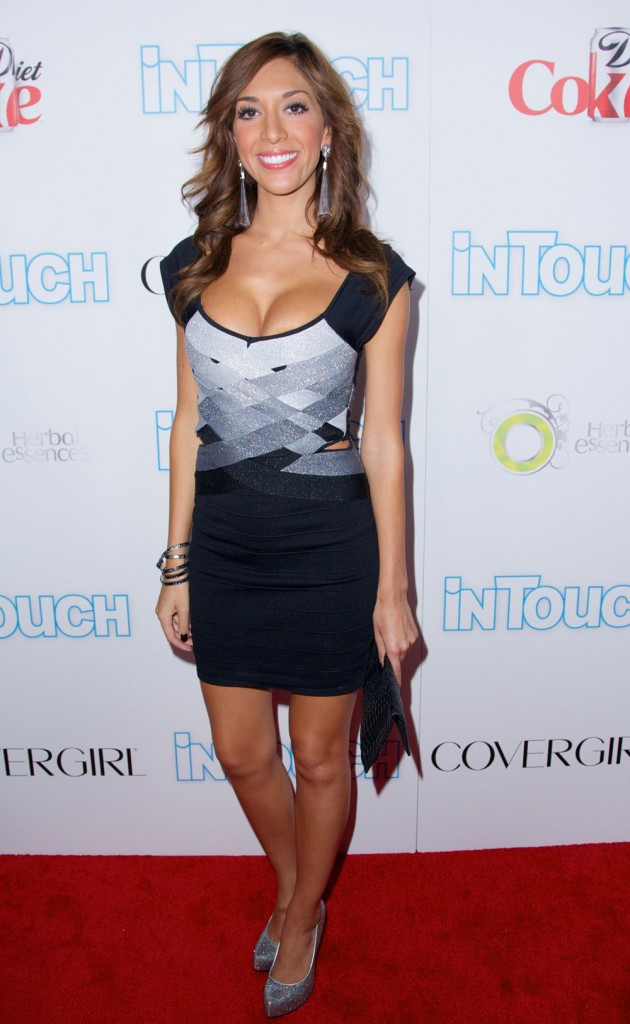 Photos are from 8-21-13 and 8-25-13. Credit: WENN.com