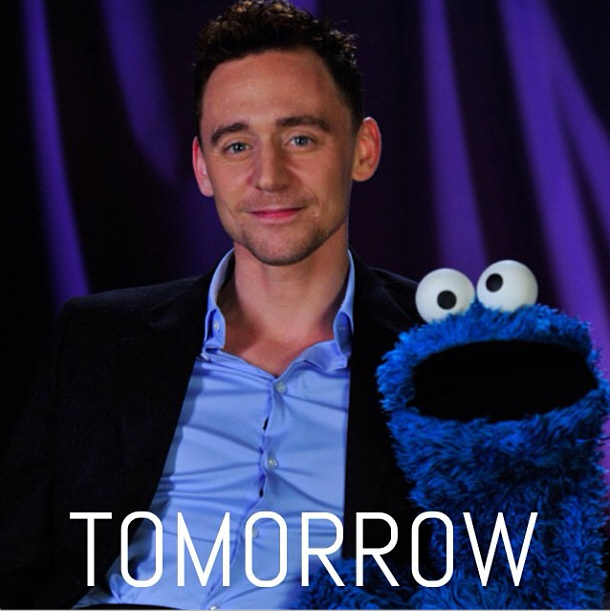 Aren't you some lucky Hiddlestoners! Two Tom Hiddleston posts in one day. Lucky dragonflies. As we already saw last month, Tom Hiddleston got to meet and hang out with Cookie Monster during the PBS preview/upfronts for the fall season. Tom was at the PBS event to promote PBS's airing of The Hollow Crown. But he seemed excited to hang out with Cookie Monster, and in a wonderful turn of events, whoever operates PBS's Instagram account is a full-fledged Hiddles-loonie, so there are some amazing Hiddleston photos posted on the account.
The Instagram pics were all a preview of Hiddleston teaching Cookie Monster a very important lesson about waiting and delayed gratification. Is "delayed gratification" a lesson children need to learn? It seems like a complicated lesson for kids, although I guess if you're just trying to teach kids "waiting" it seems okay. So, when Hiddles met Cookie Monster, Tom made him wait for a cookie and the rest is history. Just FYI: I love this video. I love how Tom is cracking up at Cookie Monster.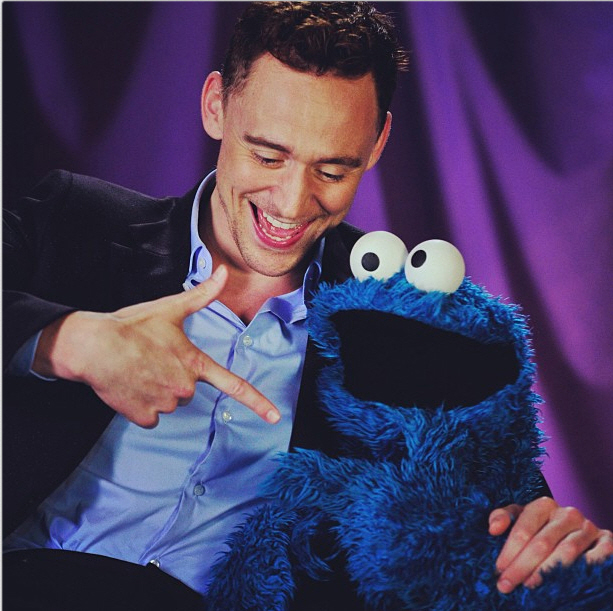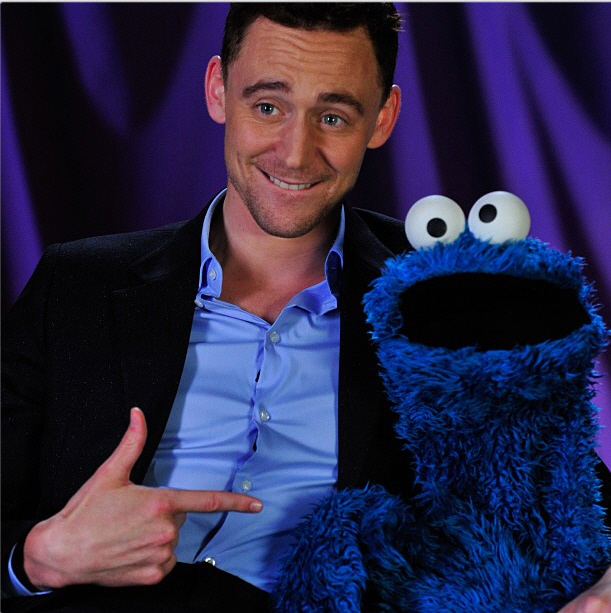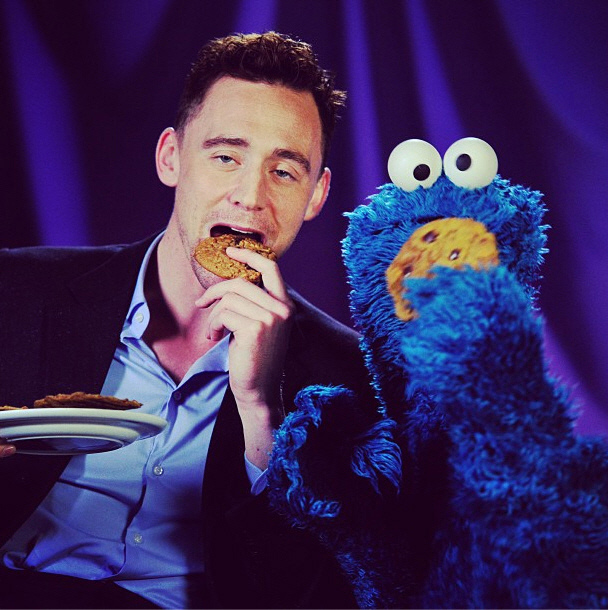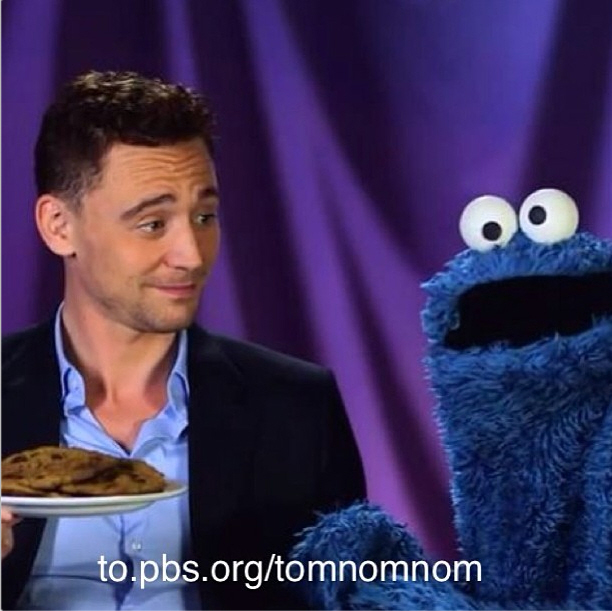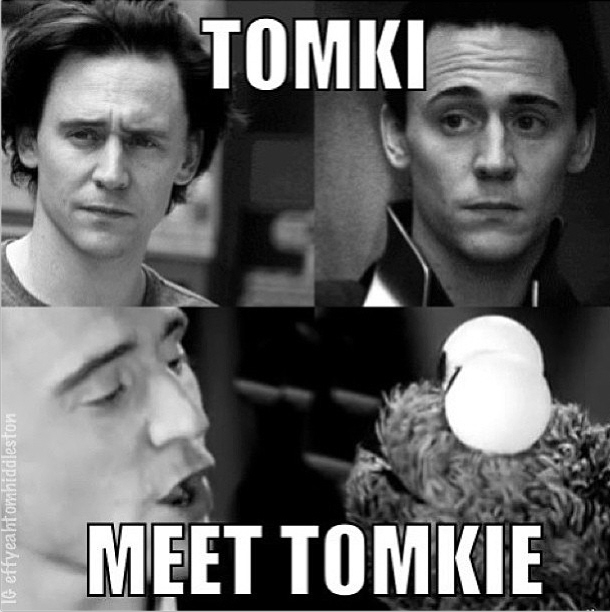 Photos courtesy of PBS's Instagram.