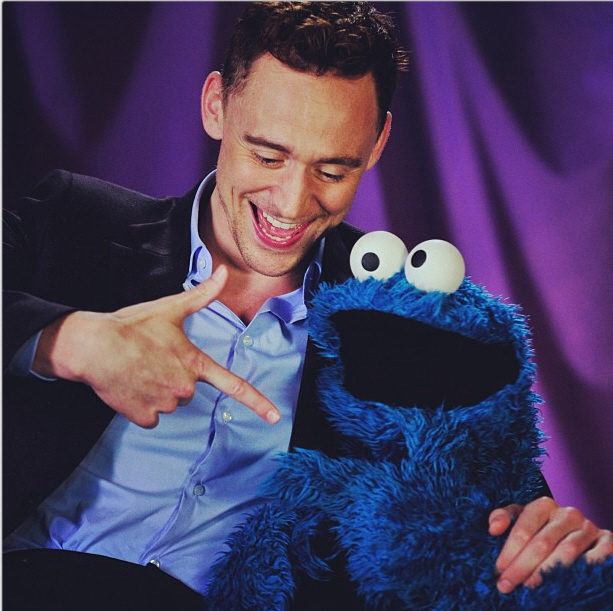 Tom Hiddleston met someone special at the TV Critics Press Tour yesterday. Tom's eyes searched the room, settling on a beautiful, full-figured mess of a Cookie Monster. The heat between them was electric, sexual, kinetic. Soon their bodies met in a full embrace. "Yes, my love," Tom whispered. "Me want cookie too, darling." They are in love. They are devouring each other as we speak.
Okay, so maybe that's not exactly what happened. But I do have to give the official Twitter/Instagram person for PBS a lot of credit. He or she knew enough about Hiddles' fan-girls to get some great photos of Tom and Cookie Monster bro-ing out together, with some cookies, naturally. Hiddles is entering the world of PBS these days because PBS will be airing (in September) The Hollow Crown, where Hiddles plays Prince Hal to Jeremy Irons' King Henry IV.
From usurper-god to beloved king, Tom Hiddleston seems comfortable with crowns. Best known here as the villainous Loki in The Avengers and Thor, Hiddleston will next be seen on TV as Henry V in PBS series The Hollow Crown. Debuting Sept. 20, Crown adapts four of Shakespeare's "Henried" plays, three of which – Henry IV Parts I and II and Henry V – feature Hiddleston.

It's a lot of Shakespeare — but not all Shakespeare. The four plays are presented in streamlined, cinematic versions that stress action and narrative without, says Hiddleston, sacrificing the best of what Shakespeare wrote. "There is some stuff that seems archaic, and it can go without any loss of the whole…It's such a privilege to be able to put Shakespeare on the screen, that you want to make it thrilling cinema."

He did regret one cut: A soliloquy for Henry in Henry V before the Battle of Agincourt. But he agreed that while the soliloquy worked well on stage, it would not work on film.

On the other hand, Hiddleston says, he did come up with one idea that worked far better on film than it would on stage. There's a scene where Henry IV (played by Jeremy Irons) is dressing down Hiddleston's wayward Prince Hal, and Hal isn't paying attention. Hiddleston thought Irons should respond by slapping him – and Irons complied.

"It really hurt. He was wearing two very regal rings."

Shakespeare clearly is a passion for Hiddleston: He even says the Bard was his inspiration for building Loki. ("He's really a Shakespearian villain in many senses.") And it doesn't matter to him whether an actual man called William Shakespeare wrote the plays or not.

"Whoever wrote these plays has just such a depth of compassion and understanding for all of human nature that I find dizzying … He understands everybody, and that's what I think distinguishes him from pretty much every other dramatic writer I can think of.

"I always come away feeling more alive than I did before."
"He's really a Shakespearian villain in many senses." Oh, Hiddles. First you do something cool like gamely pose for photos with Cookie Monster, and then you compare Loki to a Shakespearean villain? For real? Ah, well. I'll give him a pass, just because I would love to hang out with Cookie Monster (and Hiddles).
UPDATE: The new trailer for Thor: The Dark World was just released, and it has MORE Hiddles. Because the fan-girls demanded it, I suppose.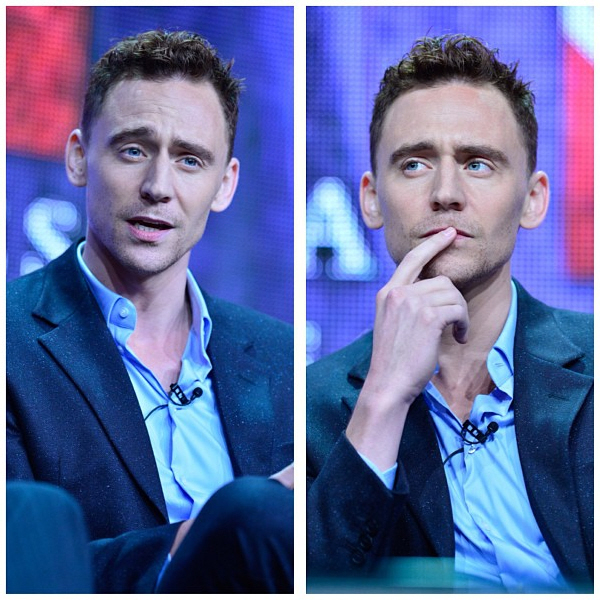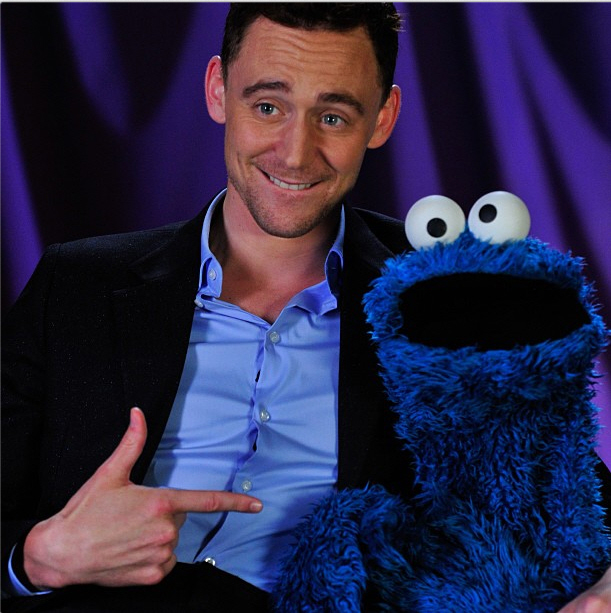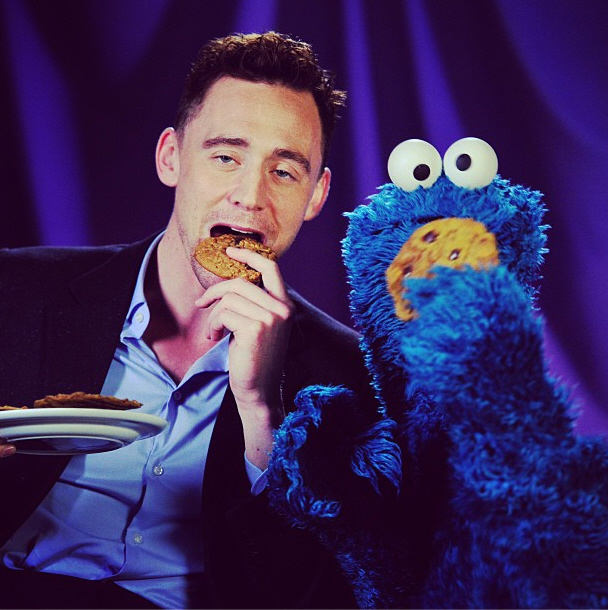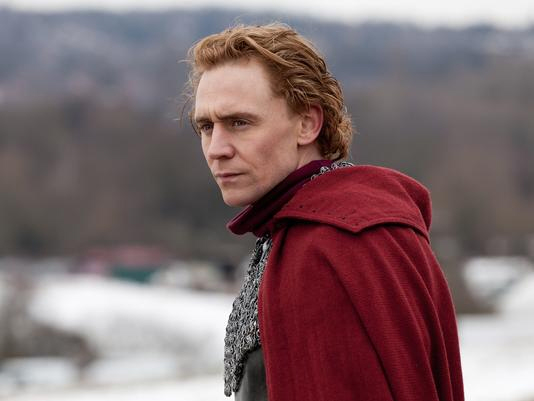 Photos courtesy of PBS's Instagram, 'The Hollow Crown'.