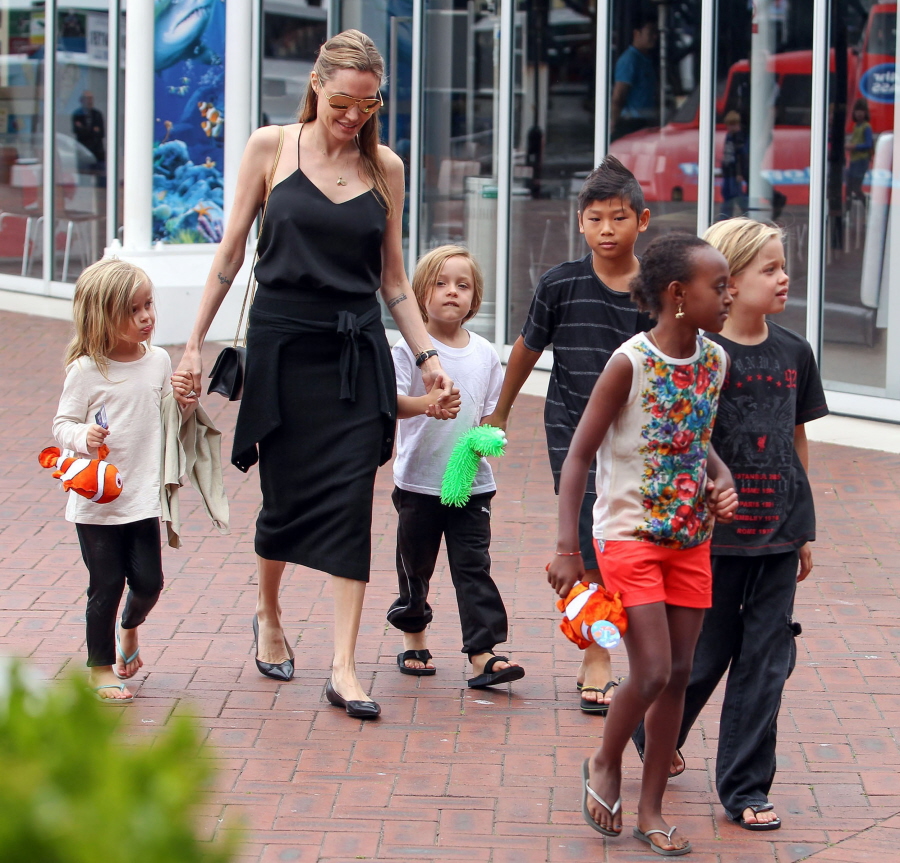 Here are some photos of Angelina Jolie with her five youngest children in Sydney, Australia. She took them to the aquarium! I love aquariums. I wish I could have gone. I guess Maddox is at an age where aquariums are no longer cool, especially if you have to go with your moms and your little sisters.
Empress Zahara and Shiloh's sisterly bond continues to impress me. The obvious reading is that Zahara is the mature one who keeps Shiloh in line, but I wonder if Shiloh also makes sure that Z has fun too. They just seem to really look out for each other. I bet they are each other's BFFs. Do you notice that both Zahara and Vivienne got to buy clown fish stuffed animals? I wonder if the aquarium has some kind of deal with Finding Nemo? Also: Zahara is so stylish and elegant! God. I love her.
And finally, some photos of Pax where he's not covering himself with a stuffed animal. It seems like he is trying to hold Knox's hand, perhaps? Or maybe Pax just wants to see that green toy that Knox got.
As for Angelina, it's nice to see her out of some goth sack-cloak. This dress is sort of sacky, but it's pretty and flattering. Her boobs still look much bigger than before, right?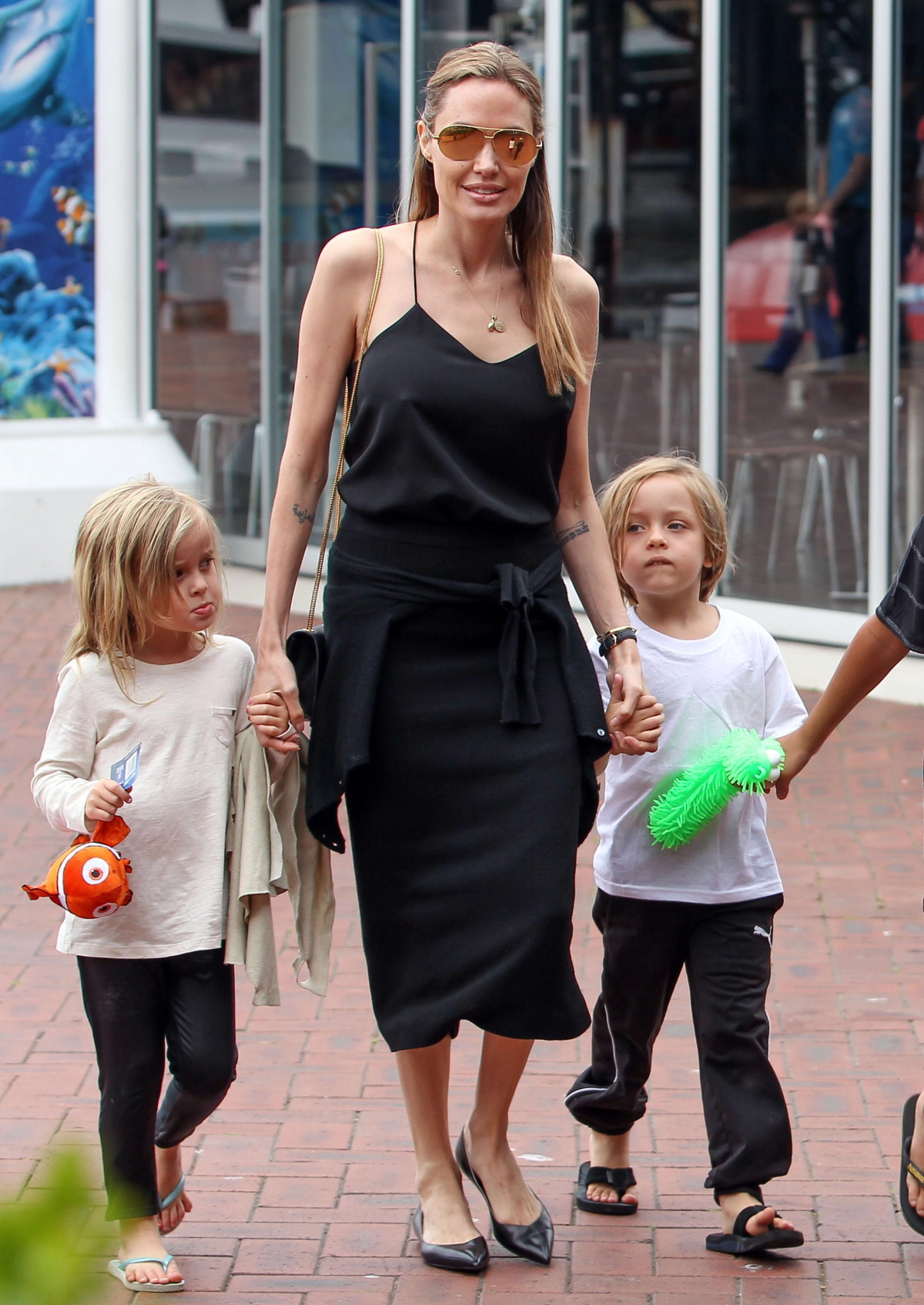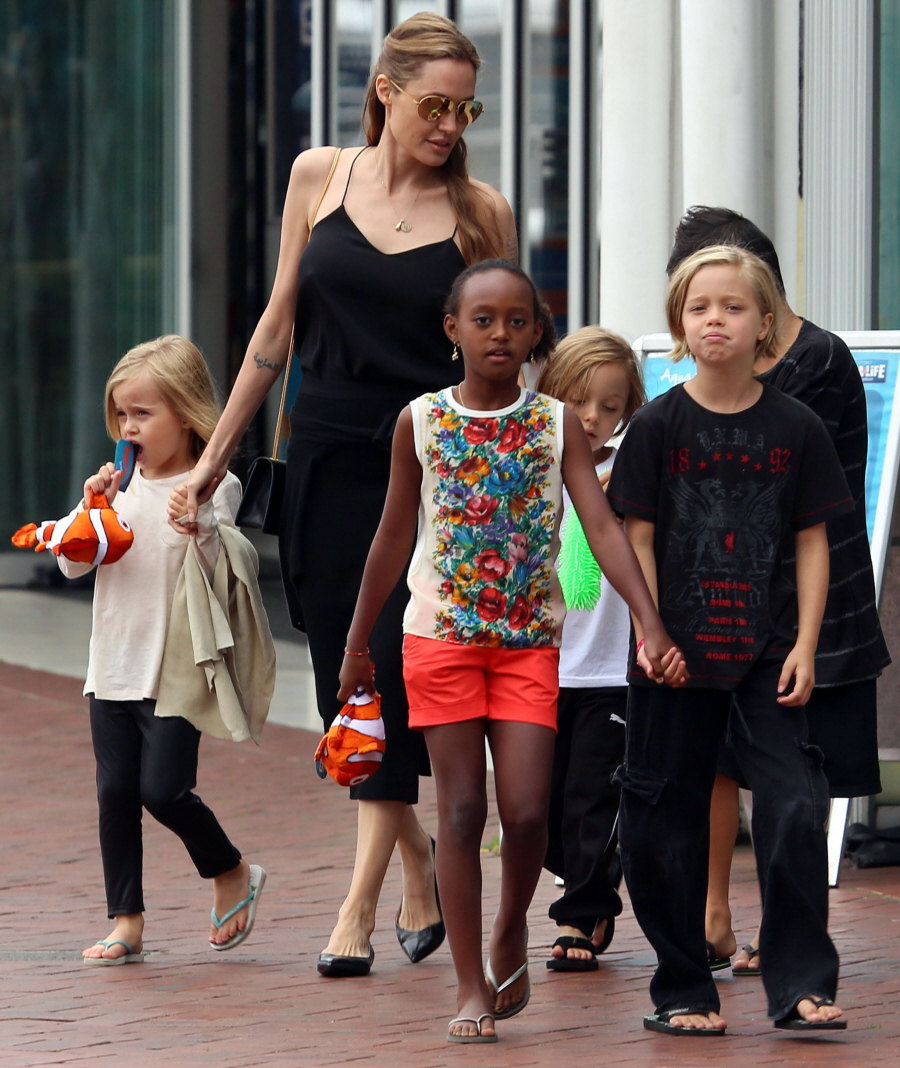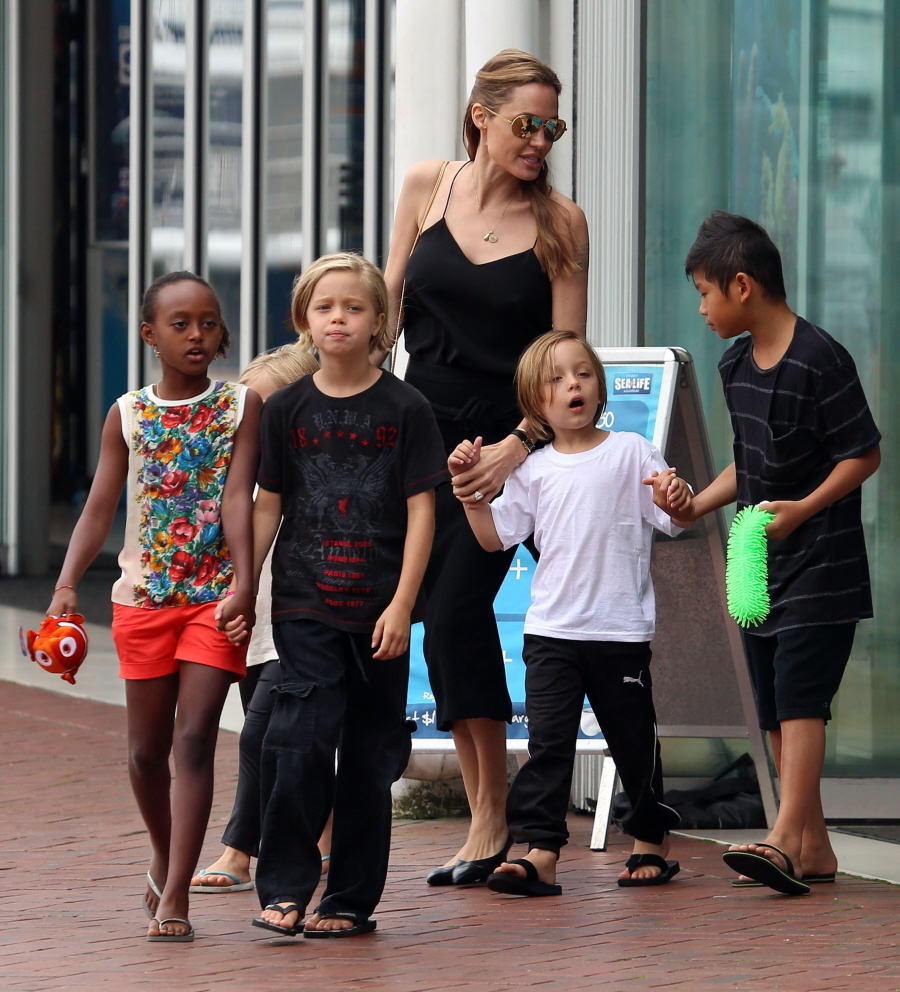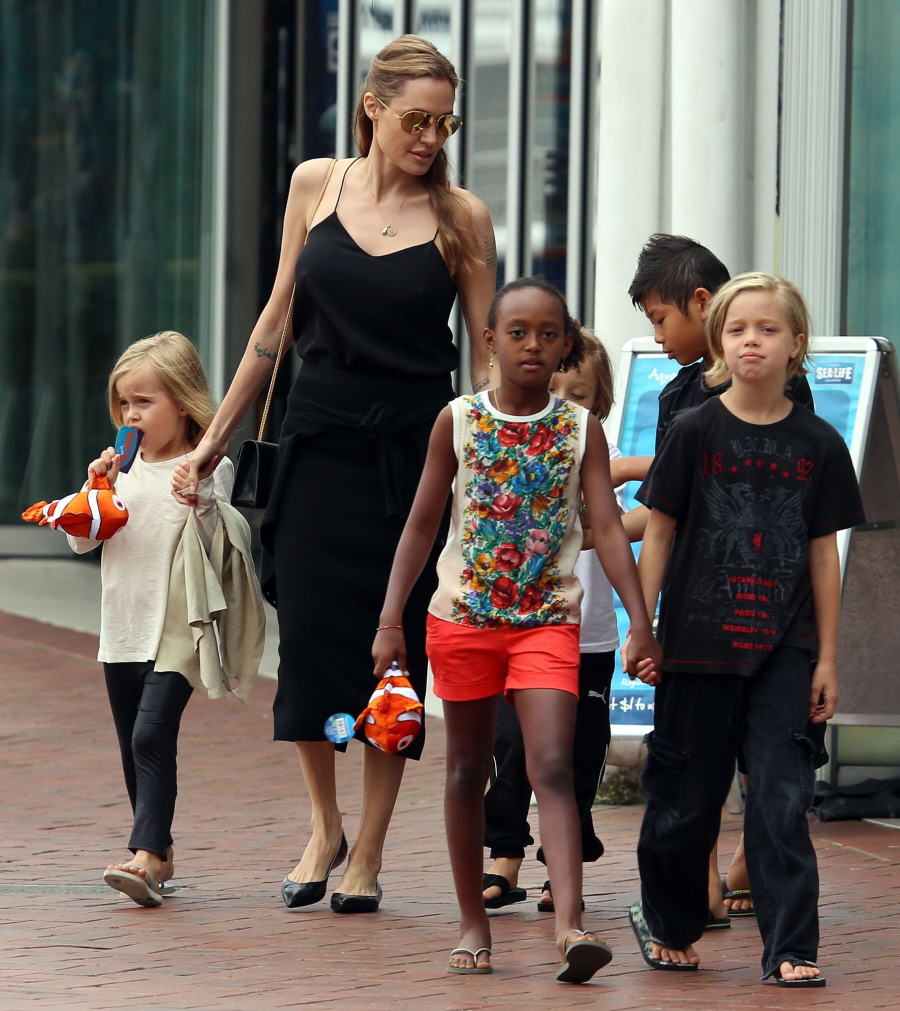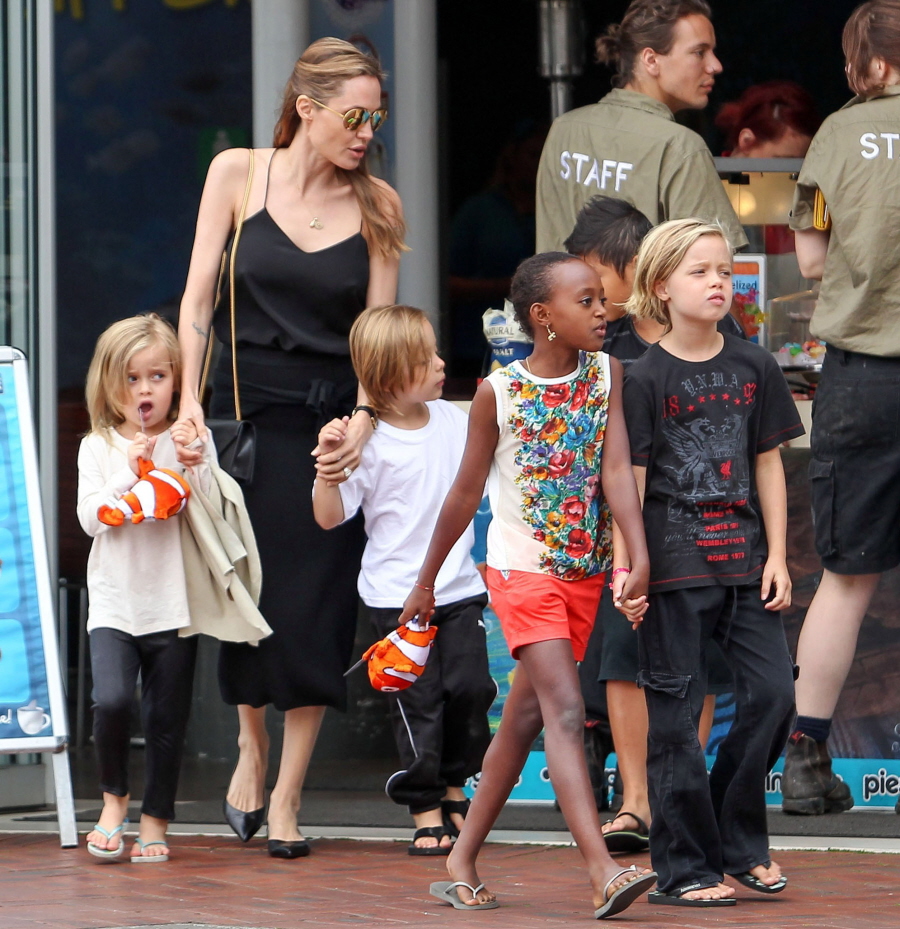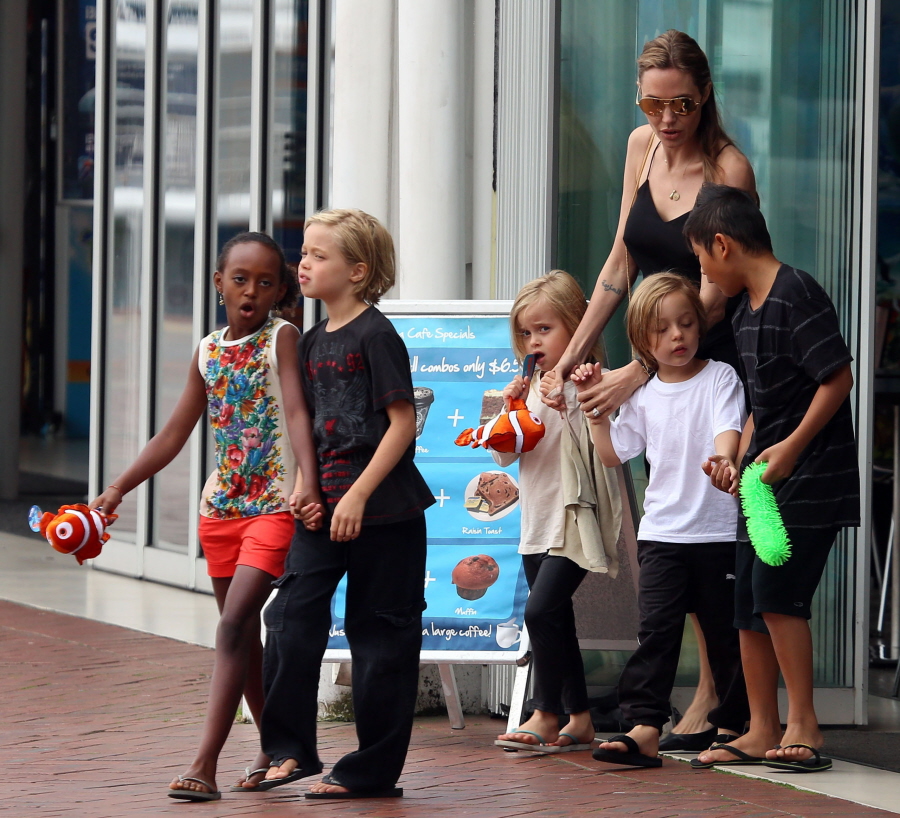 Photos courtesy of Fame/Flynet.