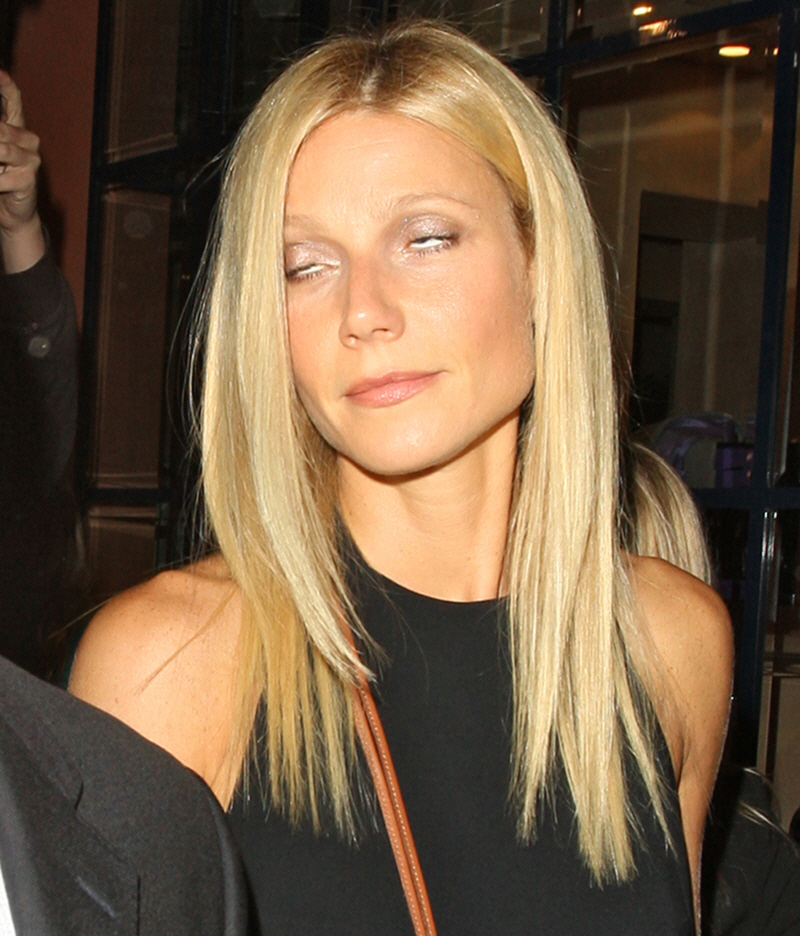 Before we get into the Goopy eye-roll over Vanity Fair, let's watch this video that began making the rounds yesterday. Gwyneth is on a Vespa scooter with Apple (they're both wearing helmets) and Gwyneth CUTS OFF a school bus. Like, she's really lucky that schoolbus didn't hit her. She's an idiot:
YIKES. This is just further proof that Gwyneth is better than all of us. She can cut off school buses and nothing happens.
As for the Vanity Fair stuff, the New York Times had an especially dishy piece yesterday about that story VF was trying to do about Gwyneth a few months ago, and how Goop shut it down because she considers VF to be too déclassé and très peasanty. You can read the full piece here, but here are my favorite parts:
*Gwyneth emailed all of her friends, writing: "Vanity Fair is threatening to put me on the cover of their magazine. If you are asked for quotes or comments, please decline. Also, I recommend you all never do this magazine again."

*More actors are following Goop's lead! Allegedly. "Everyone grovels to [VF editor-in-chief] Graydon and other writers there and covets invitations to their parties," said Leslee Dart, a publicist whose clients include Tom Hanks, Woody Allen and Meryl Streep. "They're going to be in for a rude awakening. I don't think people care the way they used to anymore. It's not important to them to grovel as they once did."

*Gwyneth could merely tweet her peasants, if she so chooses: The chill between the magazine and Hollywood is one indication of how much the relationship between celebrities and the media has changed. Celebrities and their publicists can now circumvent traditional media outlets and communicate with their fans directly through Twitter and Facebook. "Magazines are less relevant," Ms. Dart said.

*"There was a time when Vanity Fair could anoint someone," said Janice Min, editorial director of The Hollywood Reporter. "They do a lot of retro covers that make it feel not urgent to read." Ms. Min's magazine has been mounting a campaign to compete directly for the kind of soft-focus celebrity coverage that once was a hallmark of Vanity Fair.

*Harvey Weinstein doesn't care about Gwyneth anymore: Harvey Weinstein, who said he reads Vanity Fair for film ideas, said a mention in its pages was "the Good Housekeeping seal of approval in the media world" for a movie. "Nobody in our industry can put together a guest list like Graydon Carter," Mr. Weinstein said.
Granted, I bitch about Vanity Fair's nonstop dead-celebrity covers and frankly boring tech-industry pieces, but I'm out here in the cheap seats. I really don't think a celebrity – someone like Gwyneth, who is currently more famous for Goop.com than her acting career – can try to act all high and mighty about never, ever deigning to appear in VF again, especially considering her naked pandering to People Mag, Good Housekeeping and many other publications. I would have enjoyed a tell-all VF piece about Gwyneth, but mostly I just want VF to start putting living celebrities on their covers.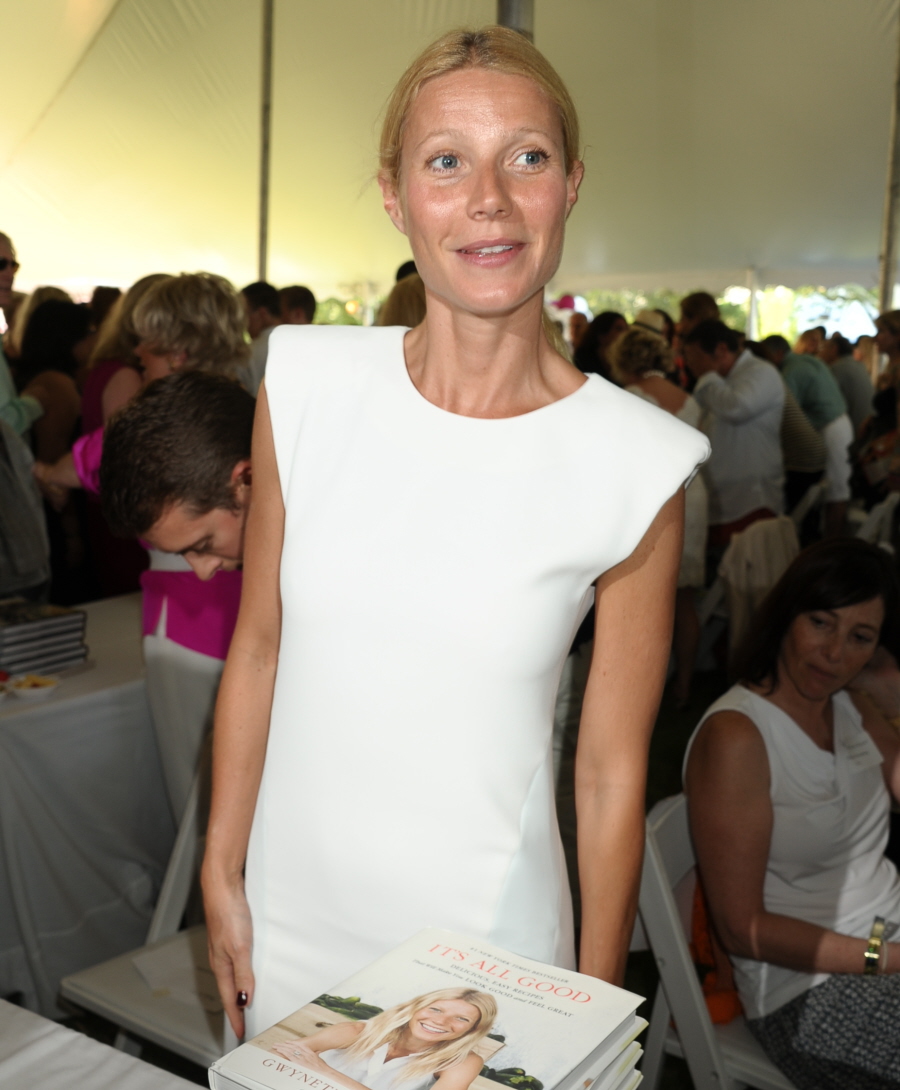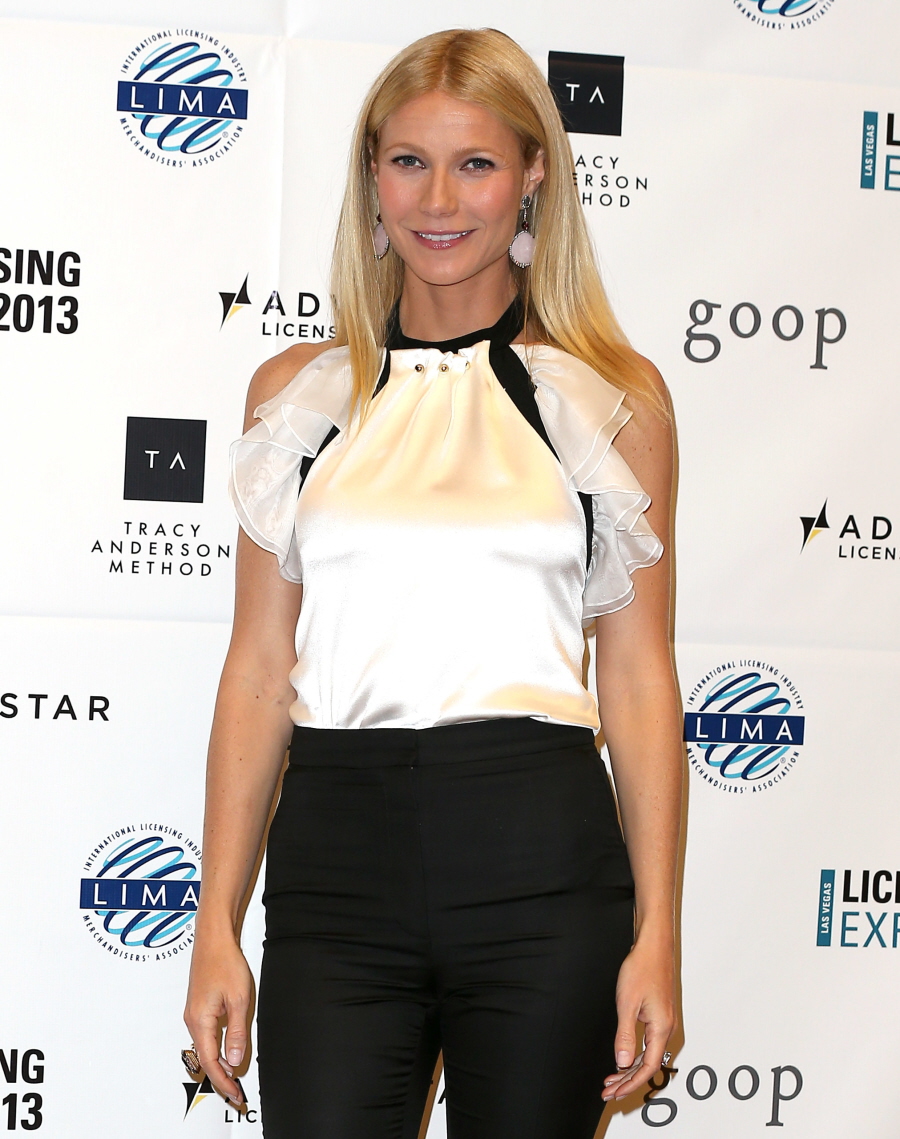 Photos courtesy of WENN.