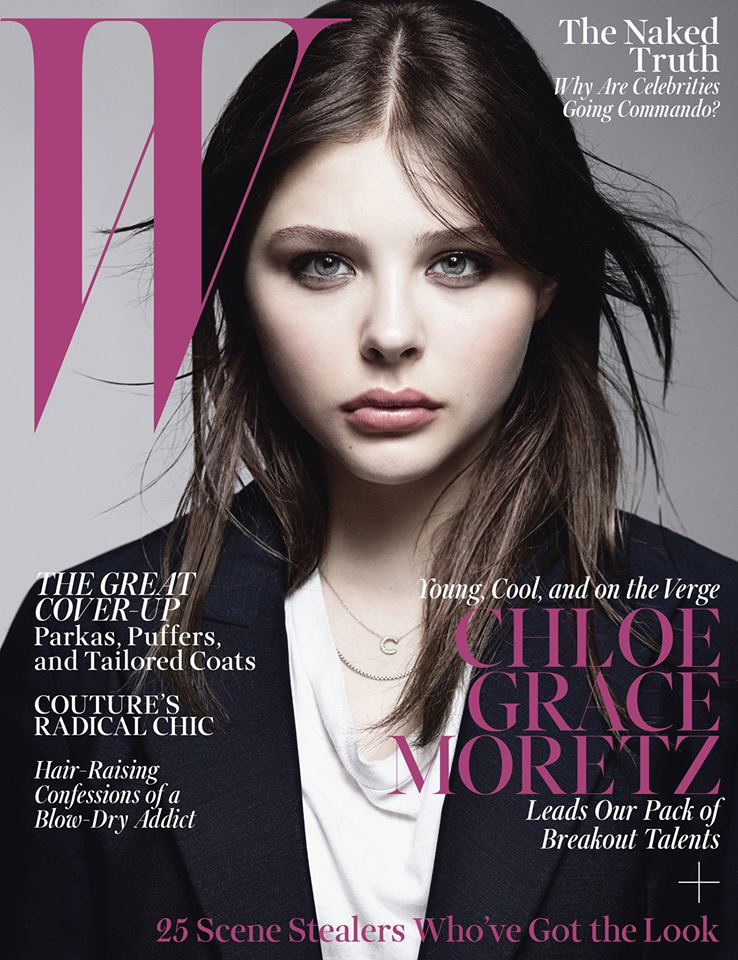 You know that I have sort of mixed feelings about Chloe Moretz – she also goes by Chloe Grace Moretz – and her seemingly too-early stardom. A few years ago, I would have said that there was an uncomfortable dash of Lohan in Chloe Moretz, but nowadays… I don't know. I have high hopes that she'll be able to manage her early fame into an adult career without having to stoop to twerking, craziness or a series of headline-making arrests. Chloe is currently promoting the remake of Carrie, and as such she got the cover of Seventeen and W Magazine for October.
You can read the W Mag piece here – her interviews always make me so uncomfortable. She's so… ADULT. And she always has been. There's never been much "child" in her. Take this quote from her W interview: "To be honest, I feel most confident when I am in front of a camera. I've learned to think of myself in the third person. When I watch my scenes, I'll say, 'She could have done better.'" She's 16 years old. THAT is not precocious. That is something I would expect a 40-year-old actress to say, not a 16 year old.
Chloe's Seventeen interview is a little bit better and slightly more age-appropriate. She talks about bullying and here's something I didn't know – she has TWO gay brothers.
She may only be 16, but Chloe Grace Moretz is the new cover star of Seventeen magazine! In the October issue, the young actress, who stars in the much-anticipated remake of the 1978 horror film Carrie, shares her nine friendships rules to live by. Bullying is a major theme in her upcoming film, and Moretz says she always stands up to bullies — especially when they attack her family.

"I have two gay brothers and two straight brothers, and my gay brothers were treated horrifically until they grew up and understood how to deal with it," she shares about her four older brothers, Brandon, Trevor, Colin and Ethan. "I will delete you and I will block you, and you will not be a part of my life if you ever say anything bad about my brothers."

The Kick-Ass 2 star also puts her family first above everything. "Never choose your friends over your family or a boyfriend or girlfriend over the family," she says. "My mom [nurse Teri] has always taught us that blood is thicker than water. No one will ever understand the dynamic of your family. Ever. We are the closest family ever and we are the most insane family ever. It may look weird to others, but to us, it's life."

When Moretz does spend time with friends, she only surrounds herself with people who hold the same values as she does.

"What my friends and I have in common is that we all strive to do something," the actress shares. "They want to go to good colleges, be writers, publicists, fashion designers –whatever it is they want to do, they know what they want and are gunning for it."
So, she's the youngest of five and the only girl. And I know her one brother, Trevor, is basically her handler, acting coach, personal assistant and red carpet escort everywhere. So maybe that's why she won't end up like a Lohan or a Twerky – her gay brother would NEVER let that happen.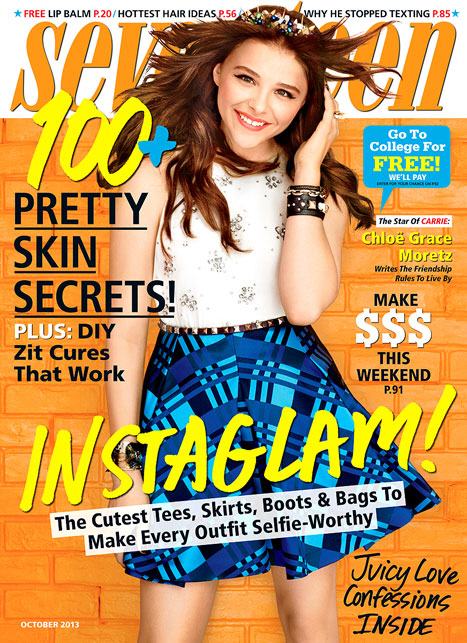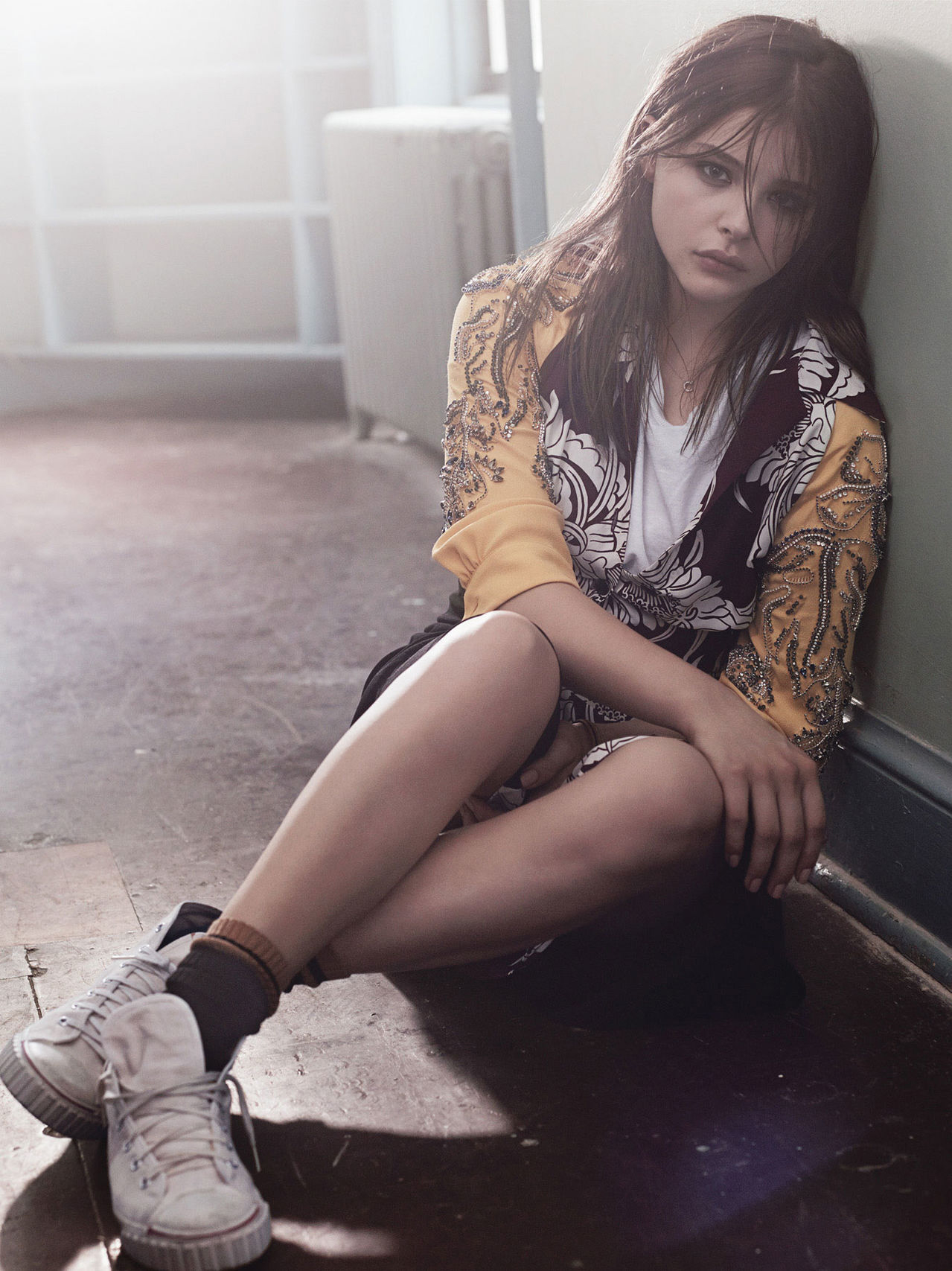 Photos courtesy of Seventeen and W Magazine.