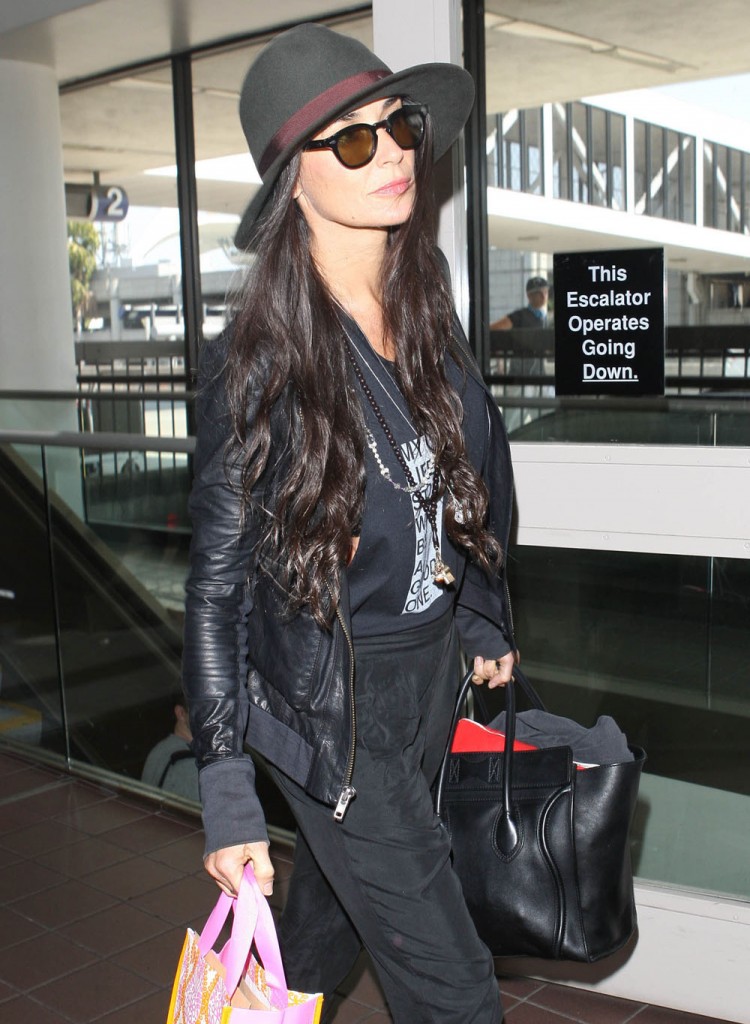 Demi Moore and Ashton Kutcher are still not divorced, can you believe it? It's been almost nine months since Ashton officially filed for divorce last December. We've heard that Demi is holding up proceedings because she wants a larger cut of Ashton's tech holdings along with spousal support. Demi may also still be feeling bitter over the fact that Ashton (allegedly) cheated on her, and she may want to keep him from marrying his girlfriend, Mila Kunis. We've heard that Ashton wants to propose to Mila, or may have proposed already, and is just waiting for his divorce to be finalized.
Well Demi may be softening to the idea of a compromise. She was seen talking to Ashton at the airport on Monday. TMZ has the video (above.) The two were getting off the same flight headed to a tech conference in San Jose. They're both representing their foundation THORN: Digitial Defenders of Children, so it's unlikely that the shared flight was a coincidence. In the video, Ashton was talking to Demi about a business issue when a paparazzo started peppering them with questions, leading them to part ways. Demi of course didn't answer the annoying photographer, she just tried to keep her distance and covered her face.
Ashton's girlfriend Mila Kunis is currently in Toronto for TIFF. She's there promoting her film with Olivia Wilde and Adrien Brody, Third Person. I wonder if Mila knew that Demi was supposed to be at the same conference as Ashton and how she feels about it. I mean Mila is probably secure in her relationship, but I can imagine that she might be annoyed with the thought anyway. Maybe she's hoping that Demi will finally grant Ashton a divorce so she can marry him. Be careful what you wish for.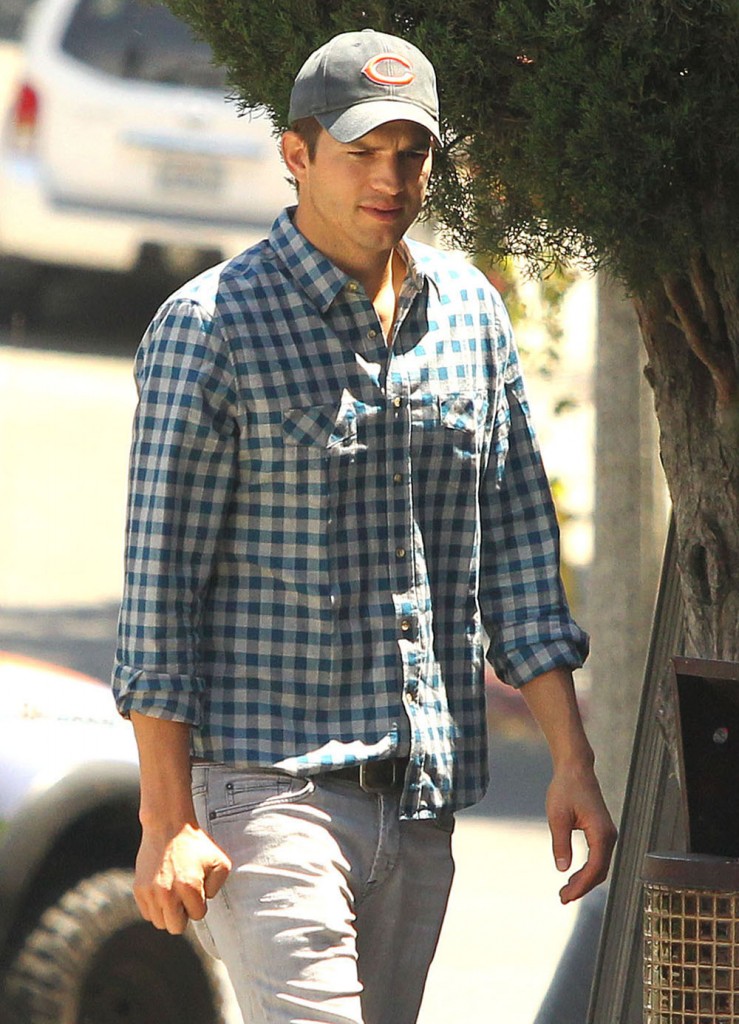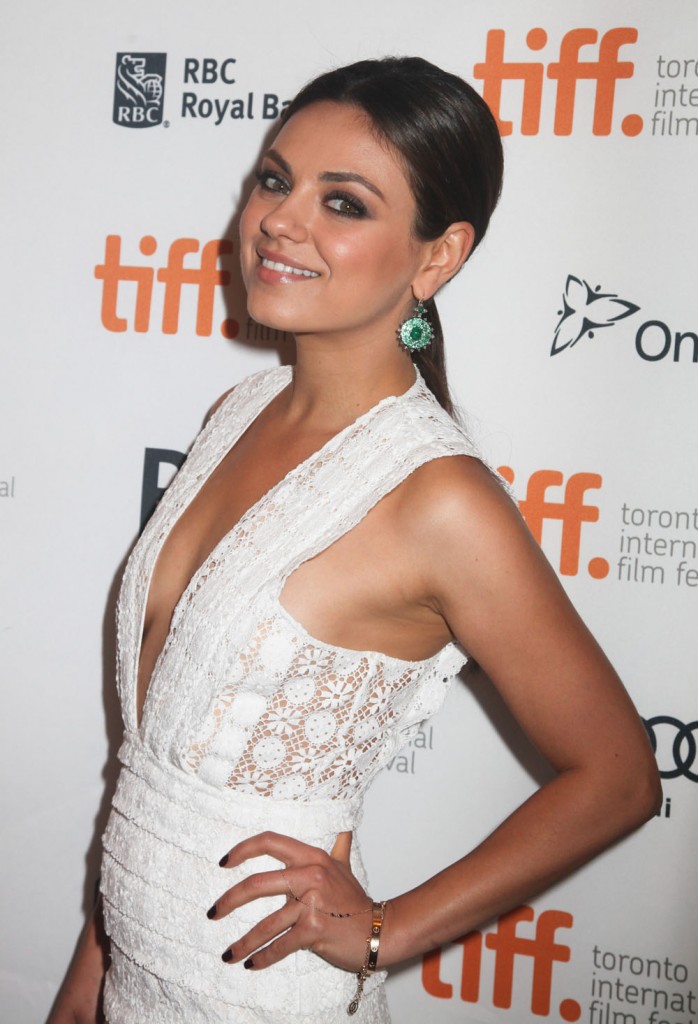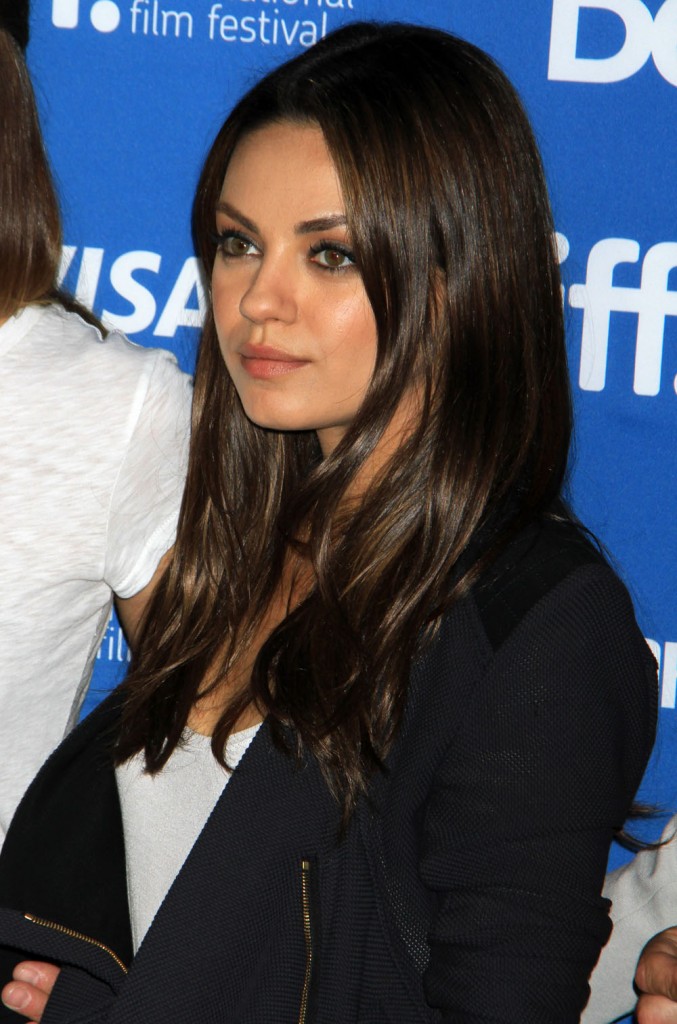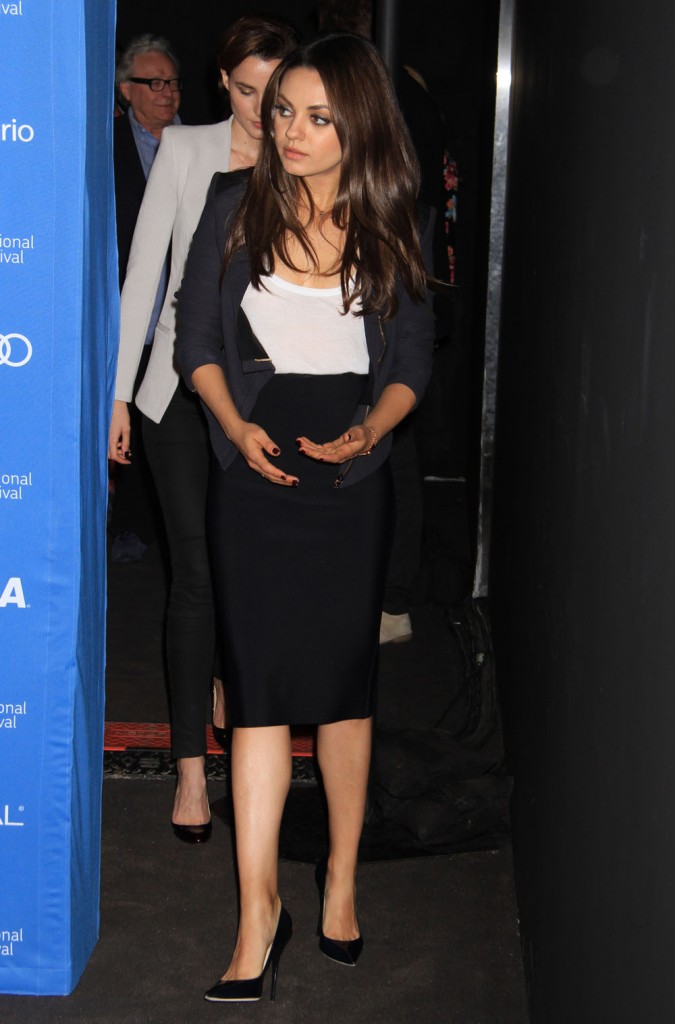 These photos are of Demi at LAX airport on another occasion, on 8-13-13. Ashton is shown on 8-18-13. Mila Kunis is shown at TIFF on 9-9 and 9-10-13. Credit: FameFlynet