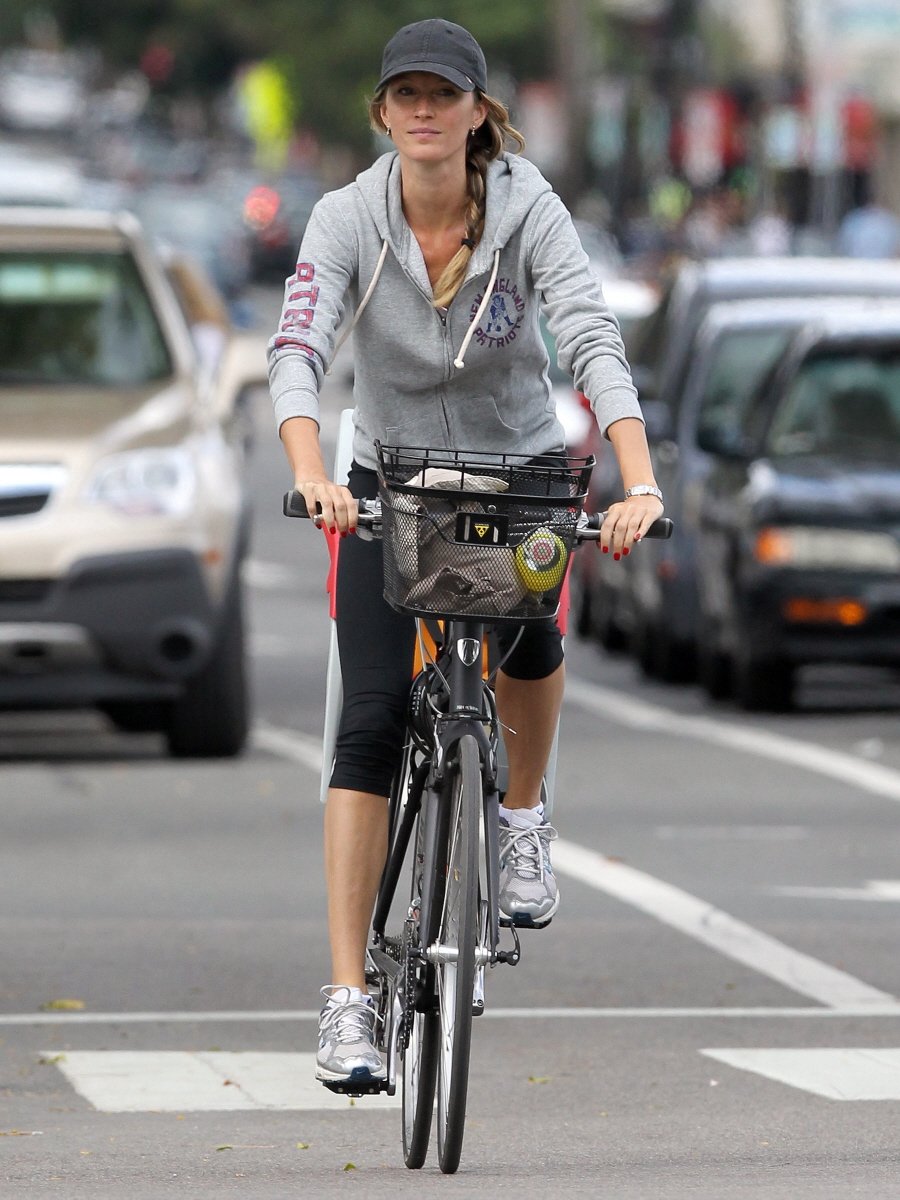 I think we just have to admit that Gisele Bundchen is perfect, you guys. We just have to acknowledge it and move on. She has easy pregnancies where her body barely changes. She gives birth naturally. Her babies are beautiful. She has skinny genes and her body is always tight. She has great hair. She doesn't have to wear any makeup. She's lives in a giant eco-mansion. She's able to make more money than her husband but she acts like it's no big deal. She partly owns a sandal empire. Her husband adores her. See? She's sort of perfect. And not only that, she has two young children and a thriving career and she still has time to make nice with some local ladies in Boston (where she and Tom live most of the year). Gisele has joined a book club!
Gisele Bundchen found a novel way to make friends in the Boston burbs, home for her and husband Tom Brady of the New England Patriots. A source tells Hot Stuff that Gisele has joined a book club!

"She meets with moms from her kid's school. They sip wine and talk while the children play." Past reads include The Light Between Oceans and Life of Pi.

The pal adds that the model, 33, who has made $42 million this year, "enjoys it and tries to keep up with the reading!"
[From Us Weekly, print edition]
Well, I haven't read either of those books, but I'm about a third of the way through A Visit from the Goon Squad, so there. I'm sort of curious about book clubs, and I wonder if I would ever join if I was ever invited to be in one. I used to keep up with the books on Oprah's Book Club, but that sort of faltered years ago. Anyway, a lot of women use the "book club" thing to just get together and drink wine, don't they? I wonder if Gisele is like that or if she really is interested in the books. Since she's so perfect, something tells me that she'd rather read the books.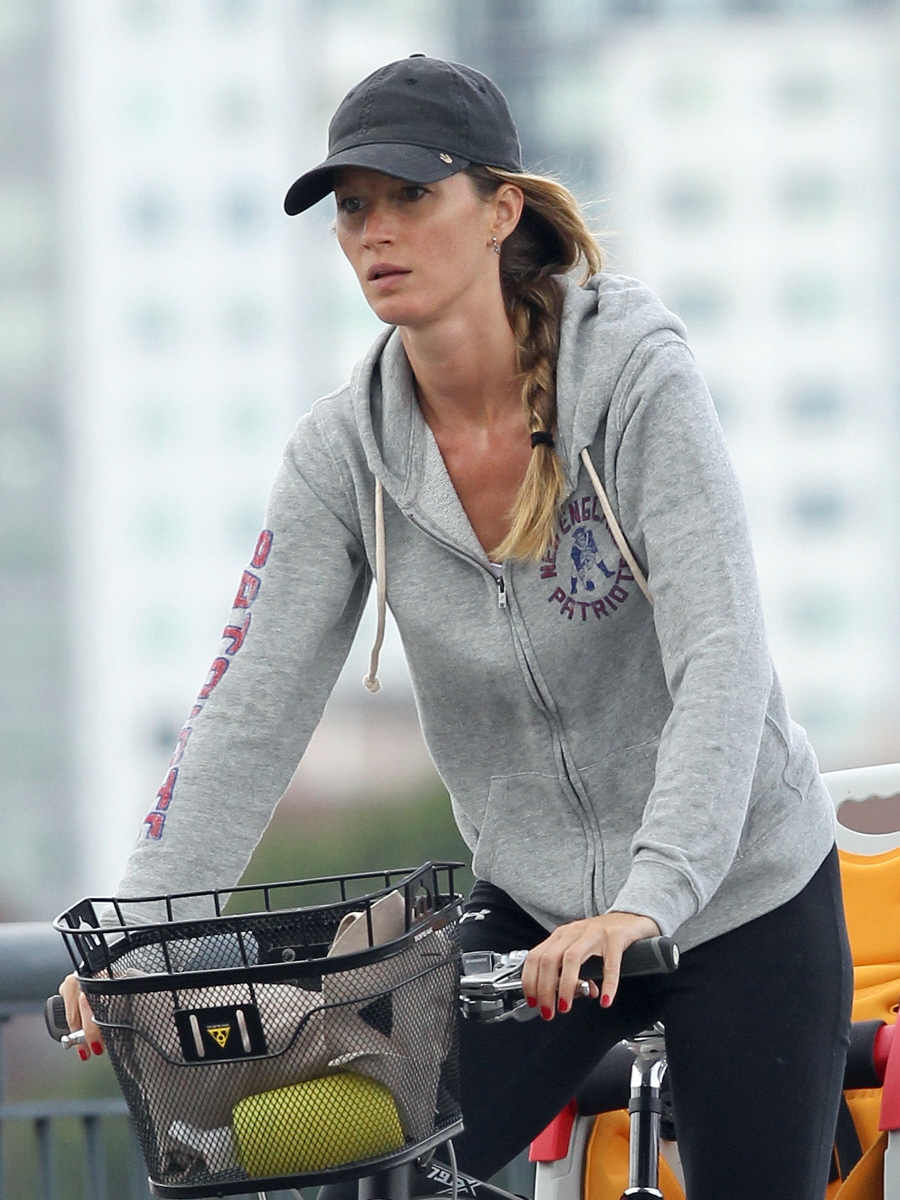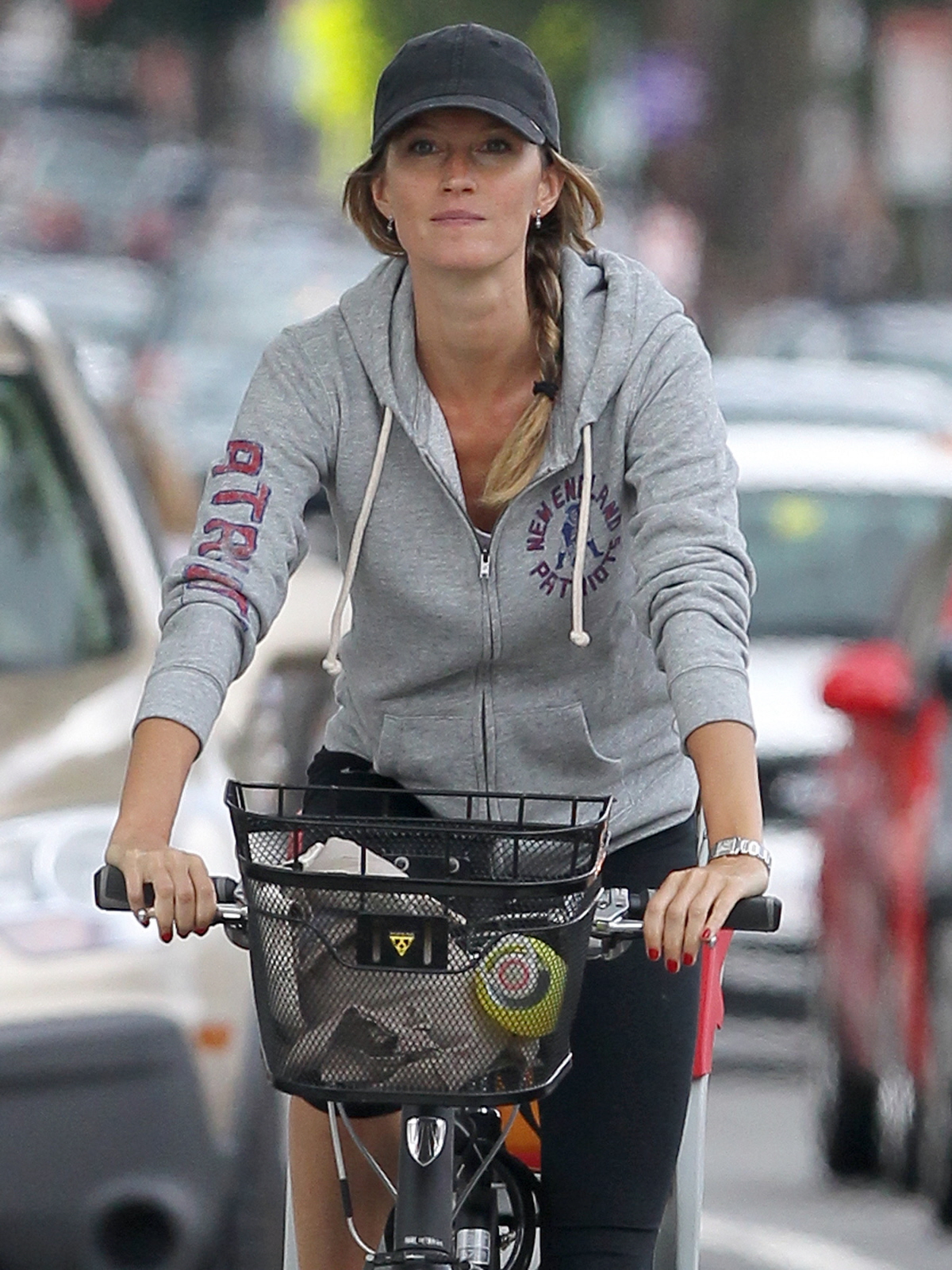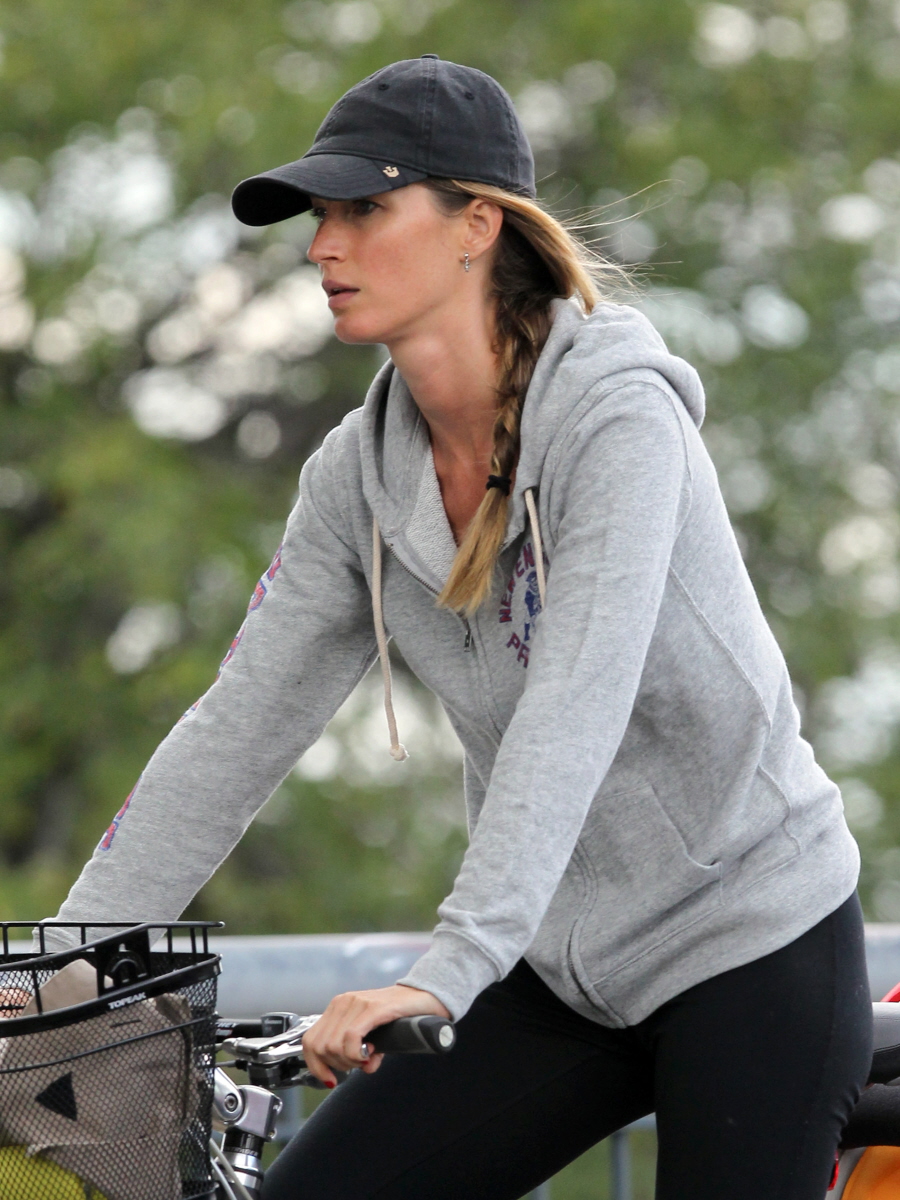 Photos of Gisele on a perfect bike ride through Boston, earlier this week, courtesy of Fame/Flynet.