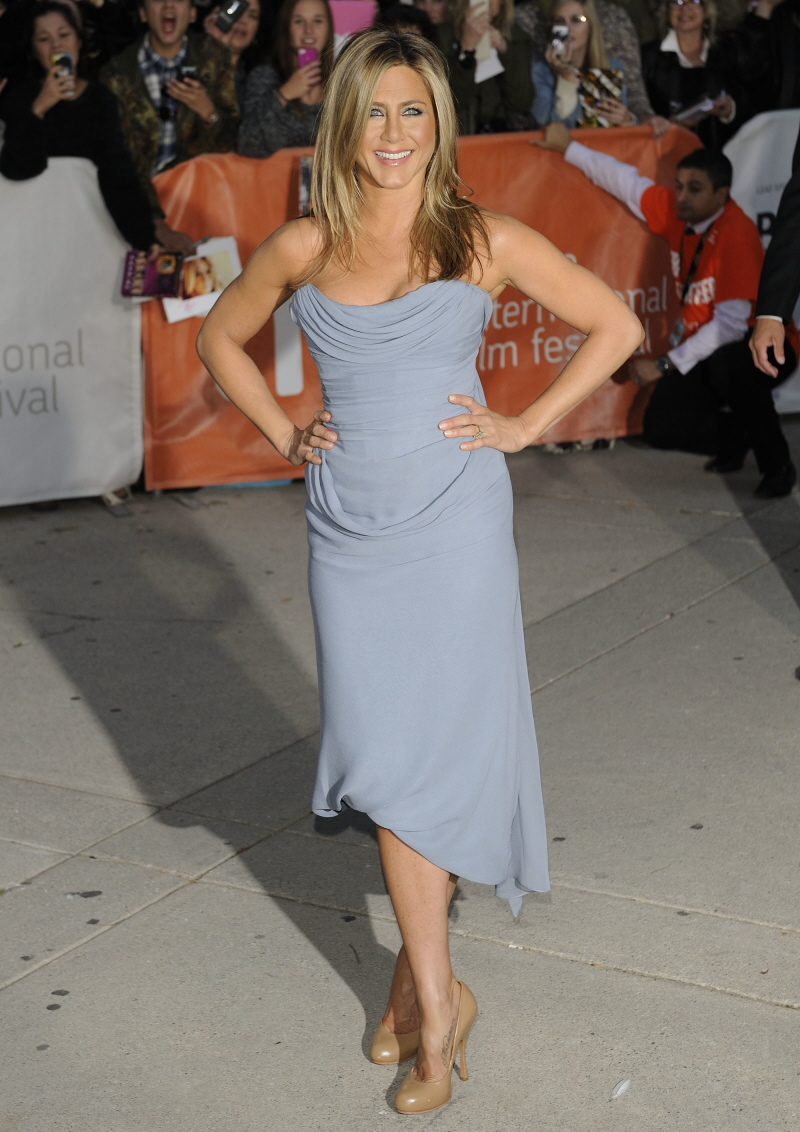 Jennifer Aniston was in Toronto yesterday (the last day of TIFF) to promote Life of Crime, that Elmore Leonard adaptation. Apparently, the film is getting decent reviews out of TIFF. Justin Theroux came with her to TIFF, but he didn't walk the red carpet with her because it's a big secret that they're together, I guess, and the world would implode if they walked the TIFF red carpet hand-in-hand. For the big premiere last night, Jennifer wore this pale grey-blue Vivienne Westwood dress which I sort of love. I love most Westwood dresses, and this one makes Jennifer look especially booby and curvy. The color is great on her too – I would love to see her in pale blues more often. I think the nude Westwood heels are kind of meh choice with the dress, but it's fine.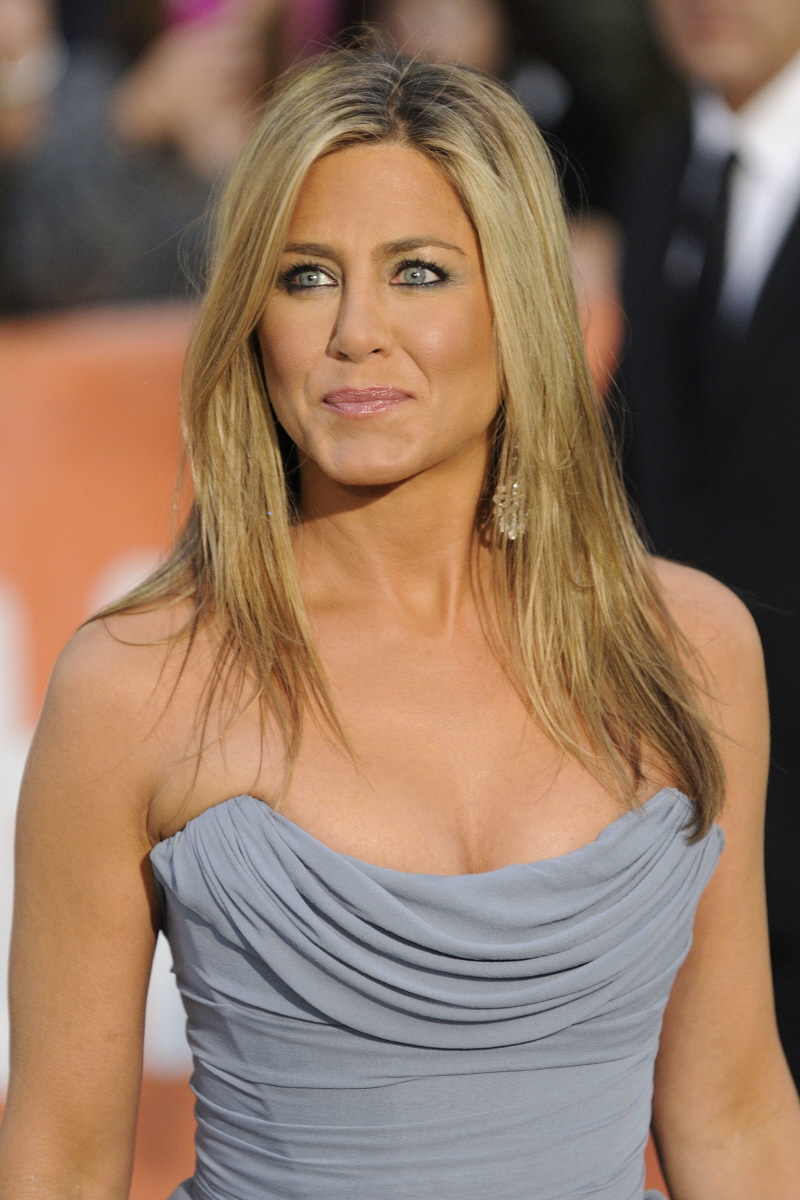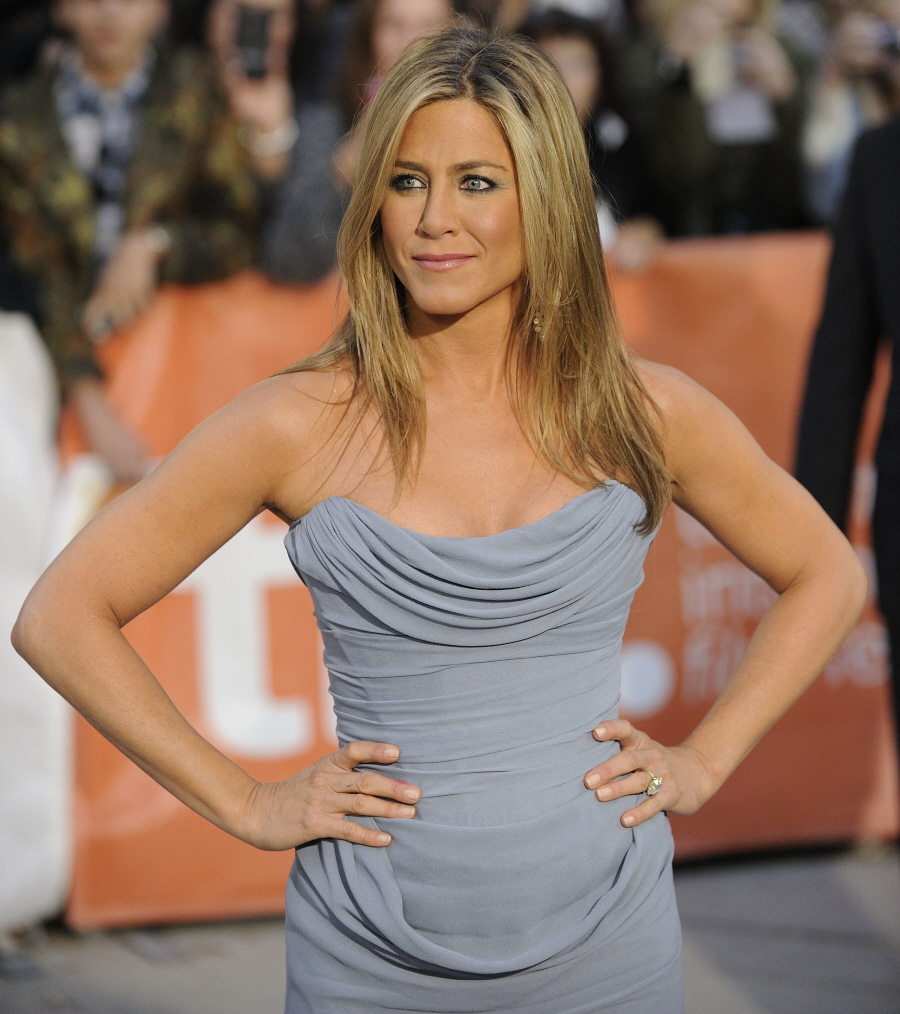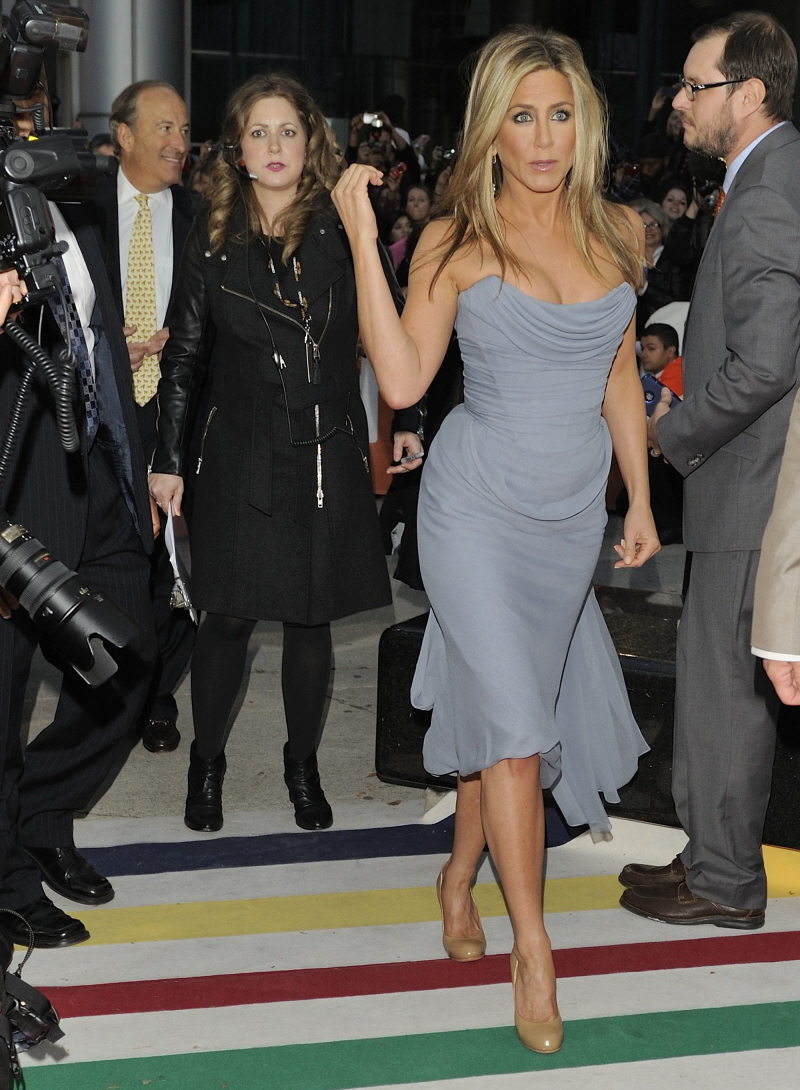 Here are some photos of Jennifer earlier Saturday at the Life of Crime photocall. She wore a little Chanel dress. The dress is cute and simple and I'm sure she has about fifty different versions of this dress. But is it just me or does Jennifer looks sort of unwell in these pics? It could totally be bad lighting or bad makeup. But she looks like she's sick or maybe overly-Botoxed or something. Something's off.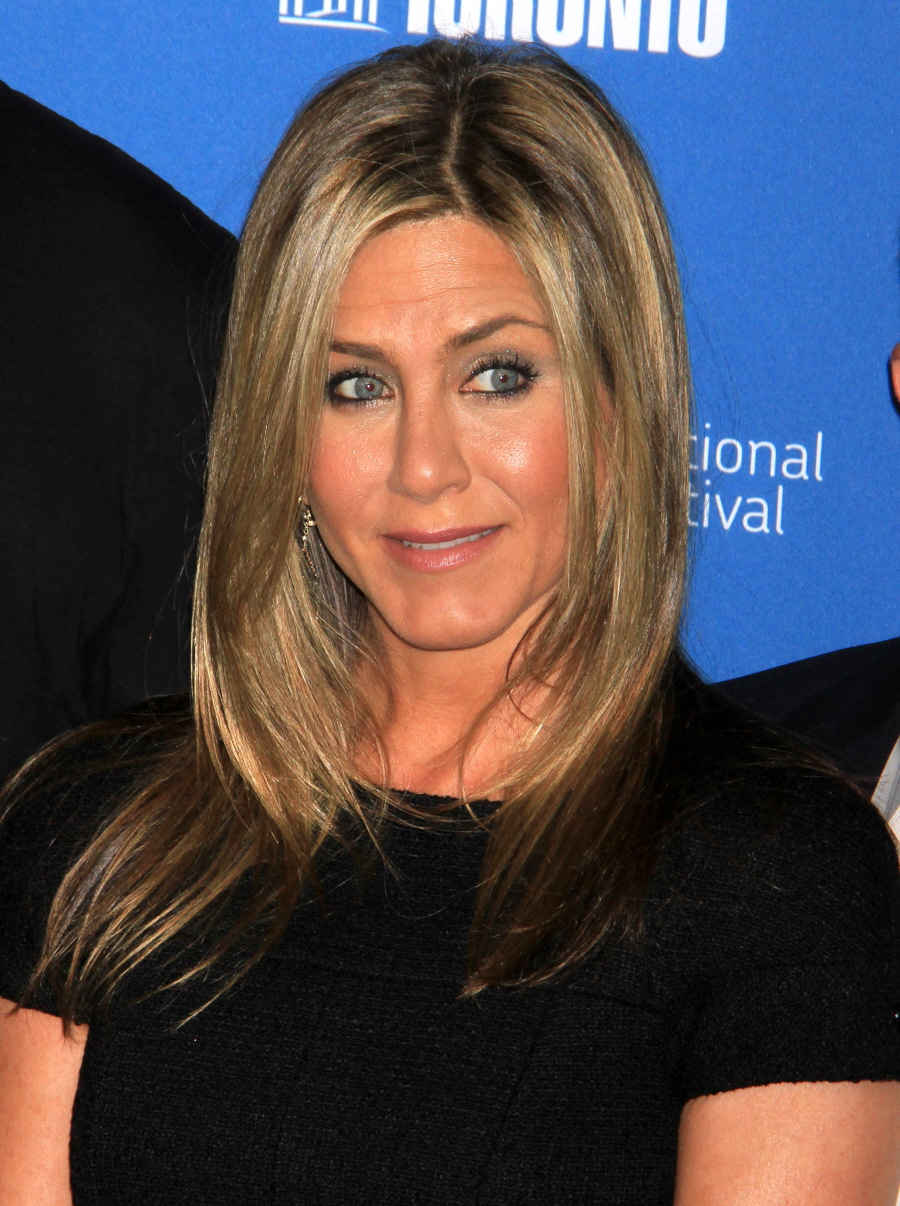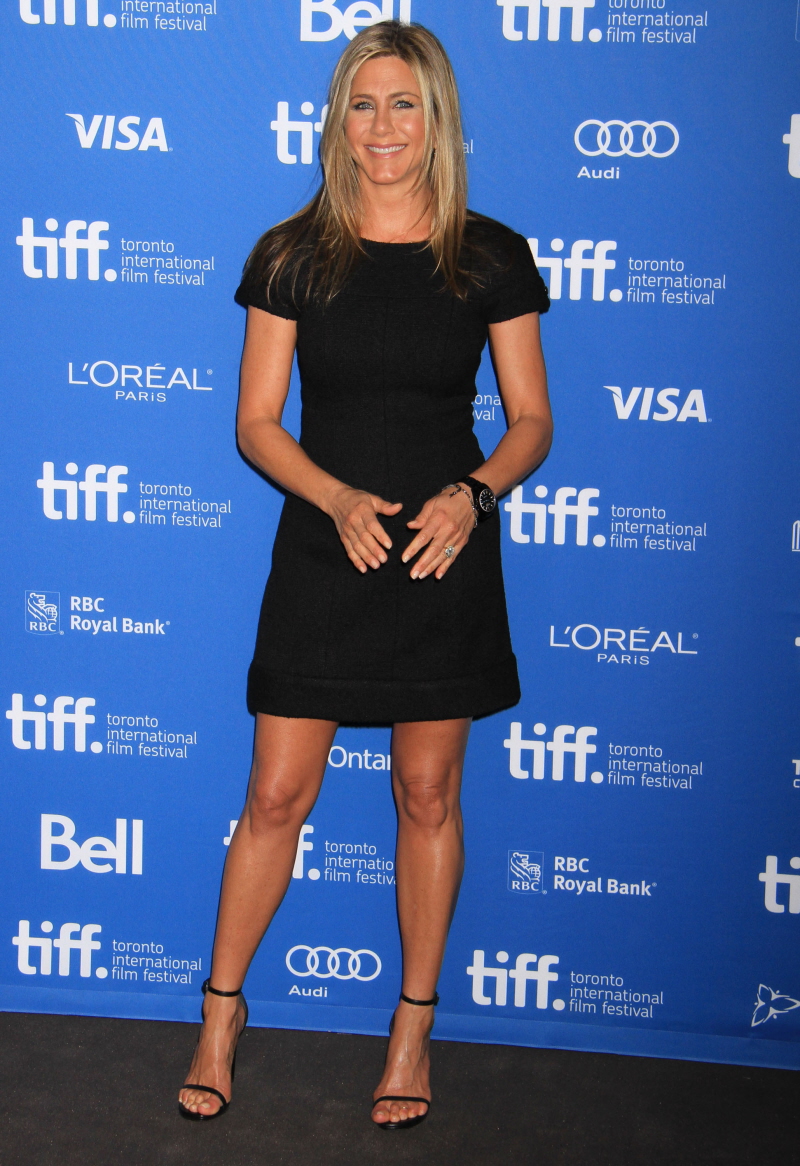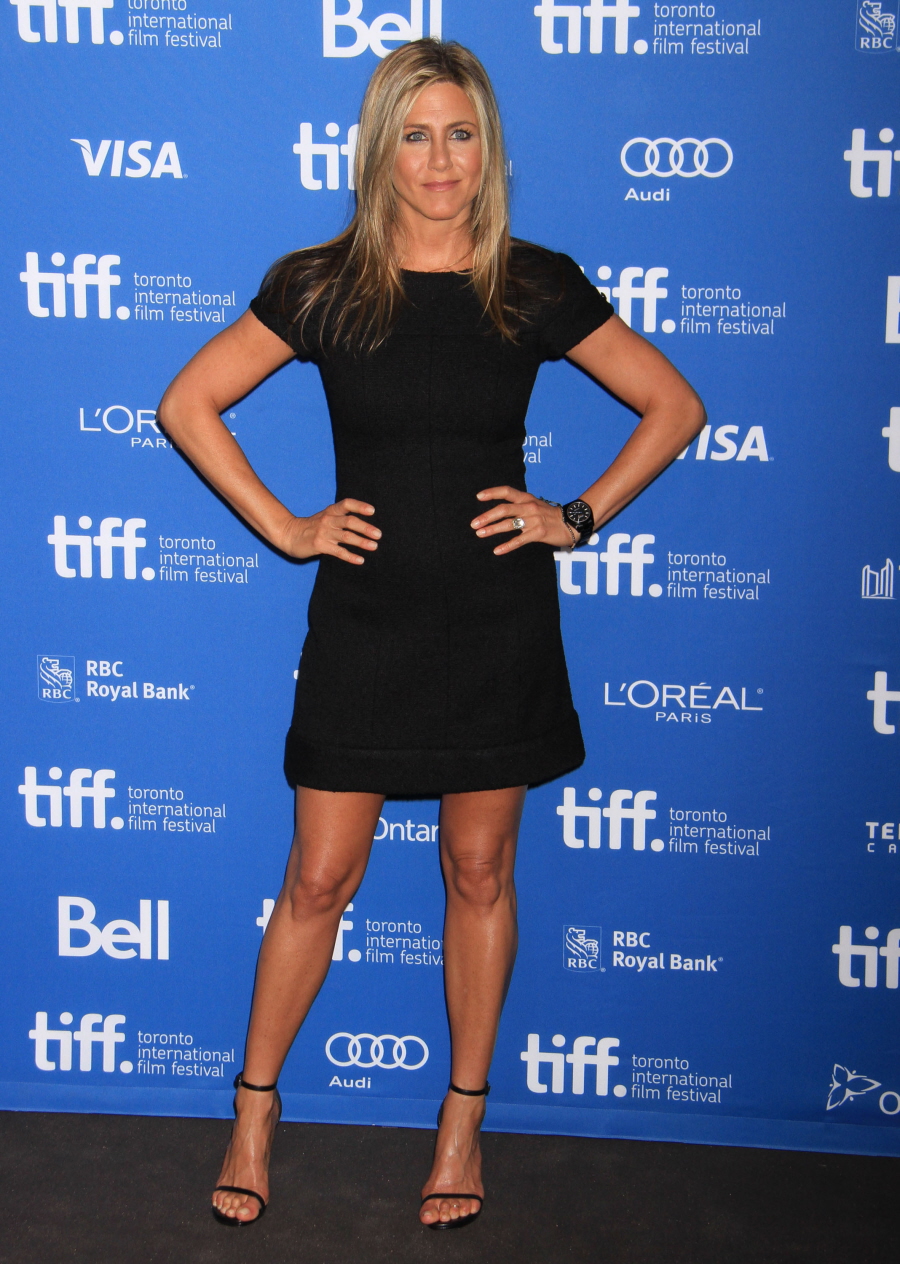 Photos courtesy of Fame/Flynet.