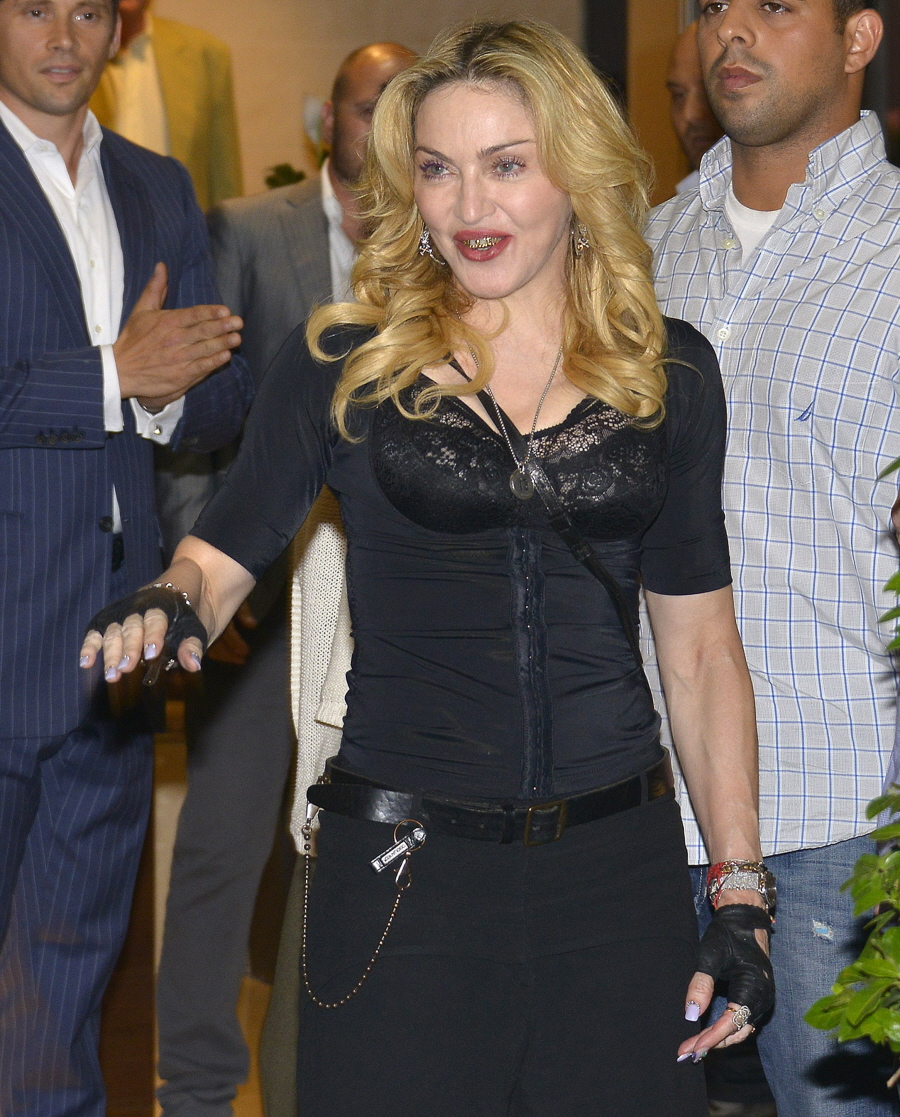 I skimmed Madonna's Reddit AMA (Ask Me Anything) yesterday, but I got slightly annoyed with the format and I sort of forgot about covering it. But I was reminded about it again this morning, so let's discuss it. Madonna wants us to discuss it. She is – without a doubt – a master of the soundbyte. I mean that as a compliment. As much as I love big talkers like Benedict Cumberbatch (who can answer a yes/no question with at least five paragraphs of tangents), the more I do this job, the more I enjoy a celebrity who does brevity and pith well. And Madonna is one of those people. It's not just that she gives short answers, it's that even her short answers are noteworthy and quotable. It's a gift. You can read Madonna's AMA here, and here are some highlights:
On the most embarrassing moment of her life: "There's so many. When I went out on stage and said hello to the wrong city. Sleep deprivation."

On the last dream she remembers and is willing to share: "Brad Pitt and I were living together and there was a small blonde child in the bed. Sorry Angelina, it was only a dream."

On the best gift she got for her birthday: "I got a bong in the shape of a penis."

On why she admires painter Frida Kahlo: "She was the subject of her art. All of her work is a self portrait and yet she shared universal stories and feelings by sharing her personal story. Also she was a freedom fighter and she lived a controversial life and was a survivor, so I admire her life story and art."

On the issue she feels most passionately about, creatively speaking: "Censoring of artists, around the world. Censorship — for instance, Pussy Riot."

On her upcoming secret project: "It's a very ambitious project because it deals with very controversial issues…both global and personal. I'm extremely passionate about it. It means more to me than anything I have ever done before. In one week it won't be a secret."

On the one gay guy she wishes she could turn straight: "Frank Ocean."

On her advice to her 20-year-old self: "Don't take any of this personally."

Have you tried making out with the grills on? "Yup it works."

What do you really think of Lady Gaga? [Madonna refused to answer.]

If you were a gay man, would you be a top or bottom? "I am a gay man."

Which music video was your favorite to make? "justify my love in paris"

Whats your favourite method of procrastination? "plucking my eyebrows"

Where should I put these hydrangeas? "Up your ass."
The hydrangea question made me laugh out loud. No joke. Bitch hates hydrangeas. For real. And I'm a procrastinating eye-brow plucker too, Madge!!! Sisters! I don't know what to think about the Lady Gaga thing and how Madge wouldn't answer those questions. It's not like Madonna hasn't talked sh-t (well-deserved) about Gaga before. I actually find Madonna's previous criticism of Gaga to be extremely valid, but Gaga's monsters don't want to hear it and maybe Madonna was feeling generous about Gaga yesterday.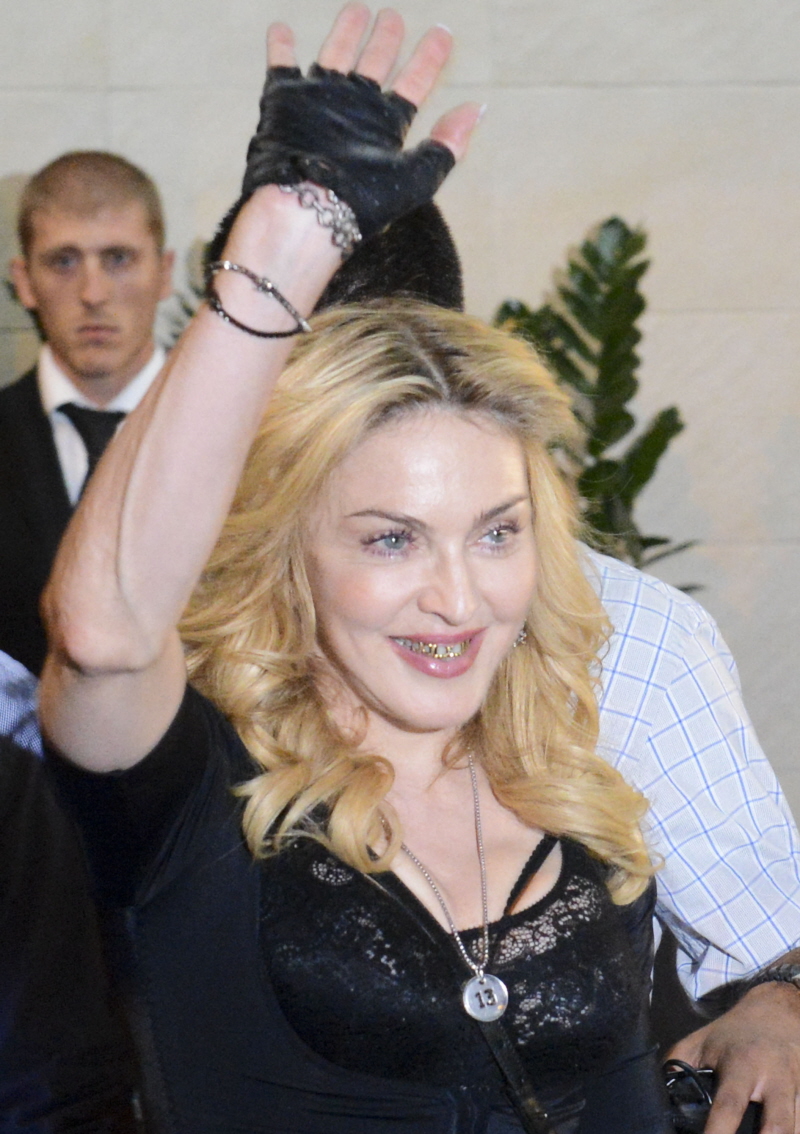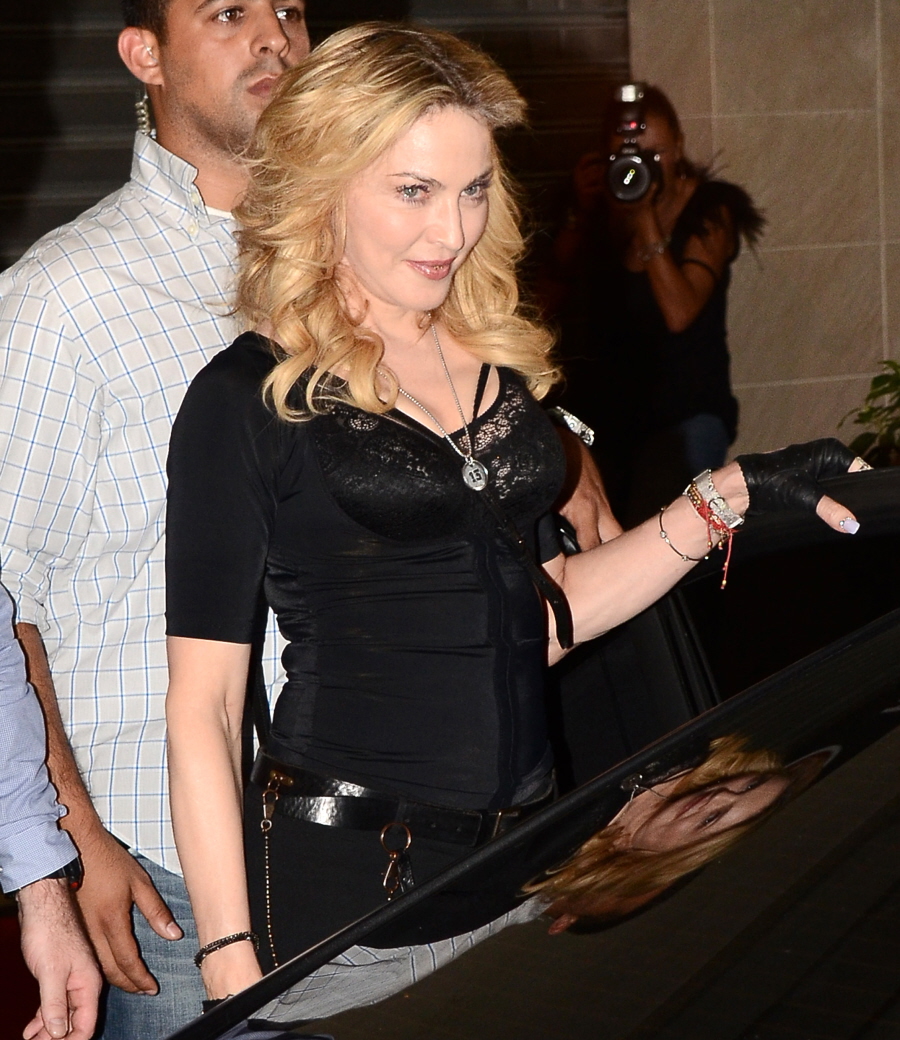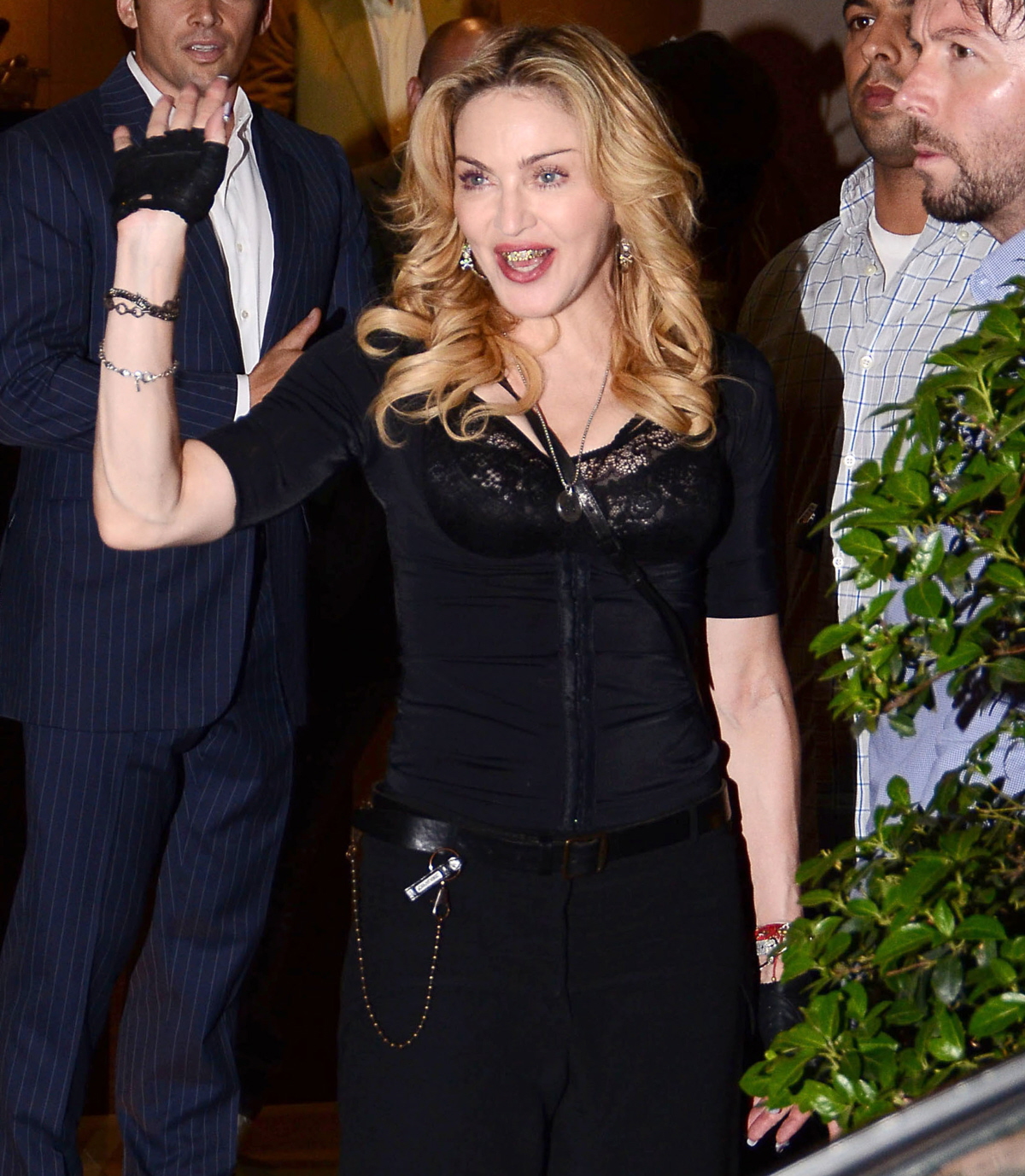 Photos courtesy of WENN, Fame/Flynet.