Here are some photos from last night's Vogue Beauty In Wonderland exhibition in Milan. Milan Fashion Week is in full effect, and Blake Lively seems to be sticking around for some high-profile appearances. I'm not sure what the dress code was for this Vogue event, but I suspect it was "cocktail chic". So how does Blake's new Gucci's Spring 2014 jumpsuit fit into that dress code? Eh. I think this would have been sort of cool at a premiere in NYC or LA, but during Milan Fashion Week, it looks more like she's wearing a glitzy track suit, right? And the details on the top of the jumpsuit are very odd – is there a built-in, meant-to-be-seen bra in there, or is Blake's bra sticking out because the jumpsuit is badly tailored?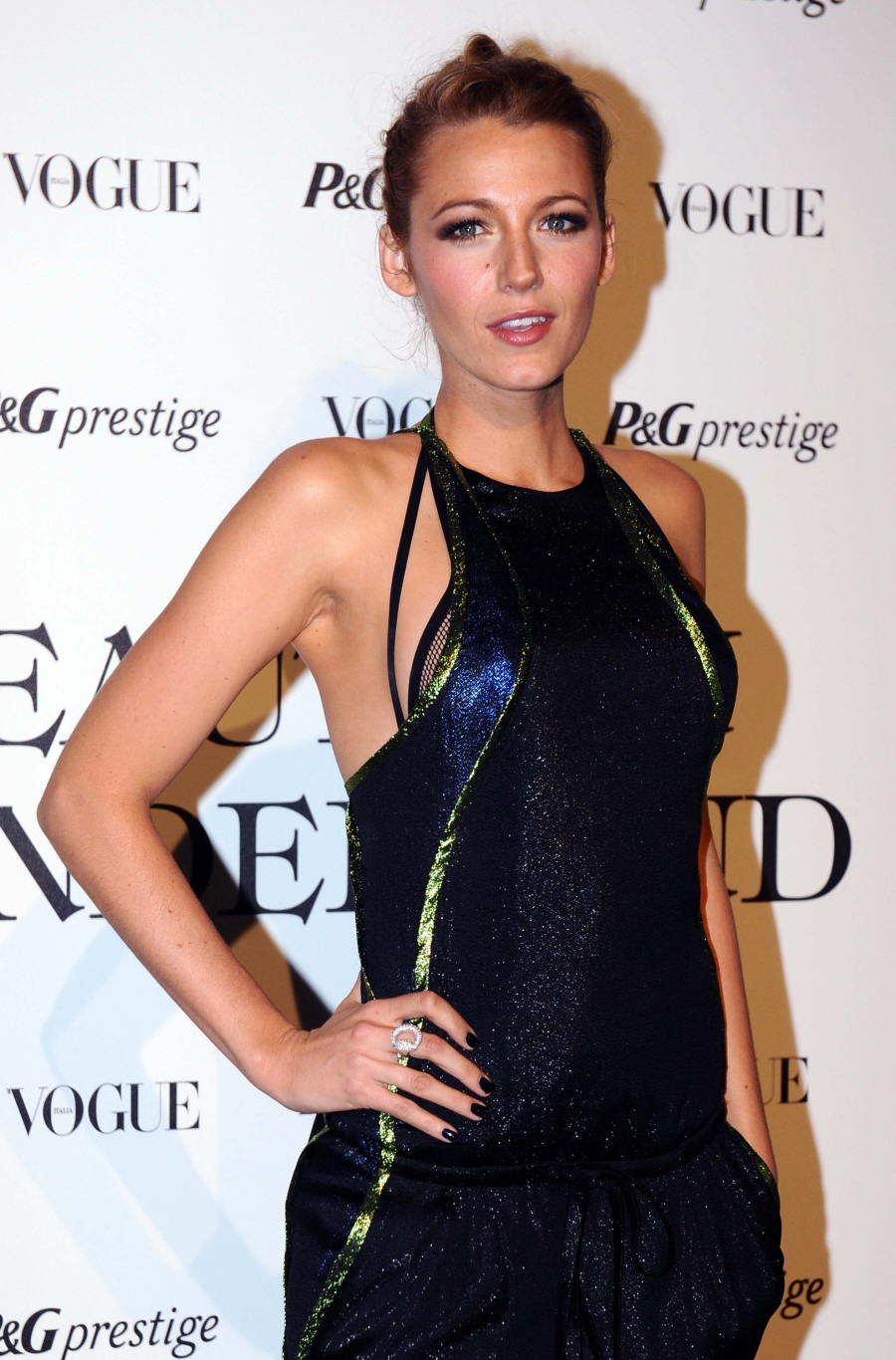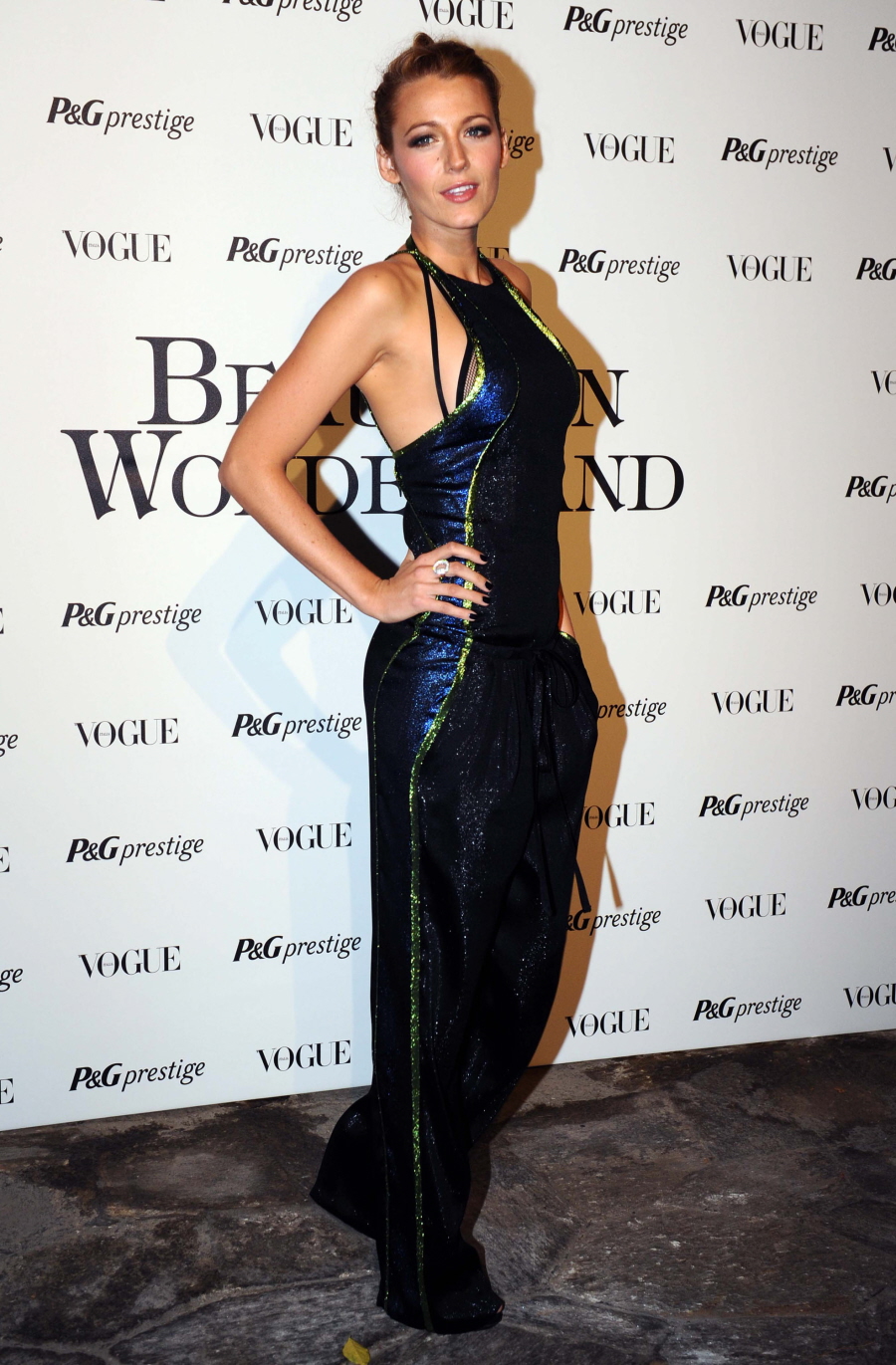 Also at the Beauty In Wonderland exhibition… our love Cate Blanchett! Cate was wearing this Prabal Gurung Resort 2014 ensemble. It's a cute little party dress and it seems perfect for the event. I don't normally think of Cate as a "feathers!" kind of person, but it's cool to see her in something she wouldn't normally wear. Plus, look at her face. That face is timeless. That face is still going to be show-stopping and exquisite twenty years from now. I could stare at photos of Cate for hours.
Incidentally, did you know that Cate has just signed on to direct her feature film? Deadline reported yesterday that she will direct an adaptation of Herman Koch's bestselling book The Dinner. I would say that she's taking a page from Angelina Jolie's book (that book: when a beautiful Oscar-winning actress decided to eschew lead roles and become a director), but honestly, this was probably in the cards for Cate for years now. For the past five years, she's been co-artistic director of the Sydney Theater Company and she's been directing plays this whole time.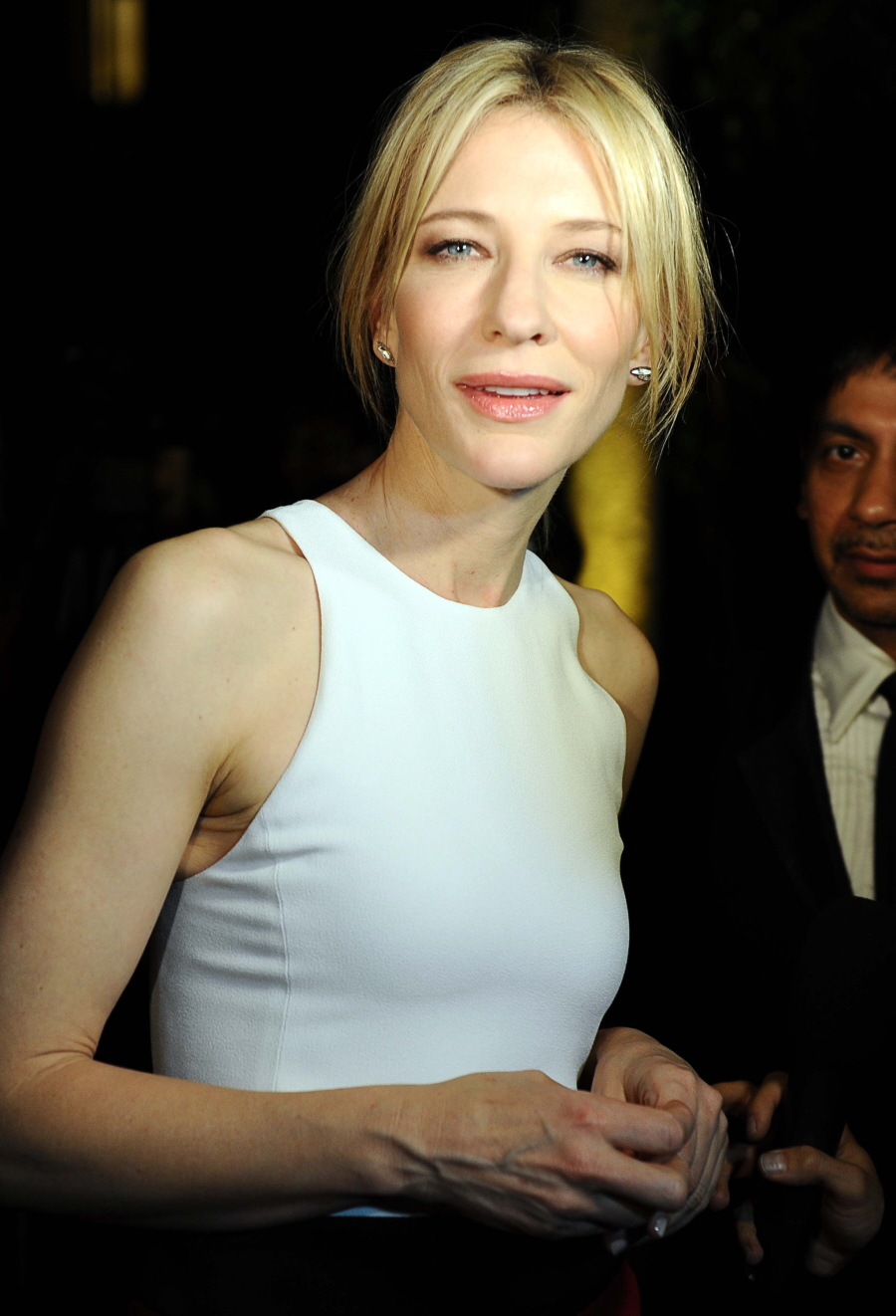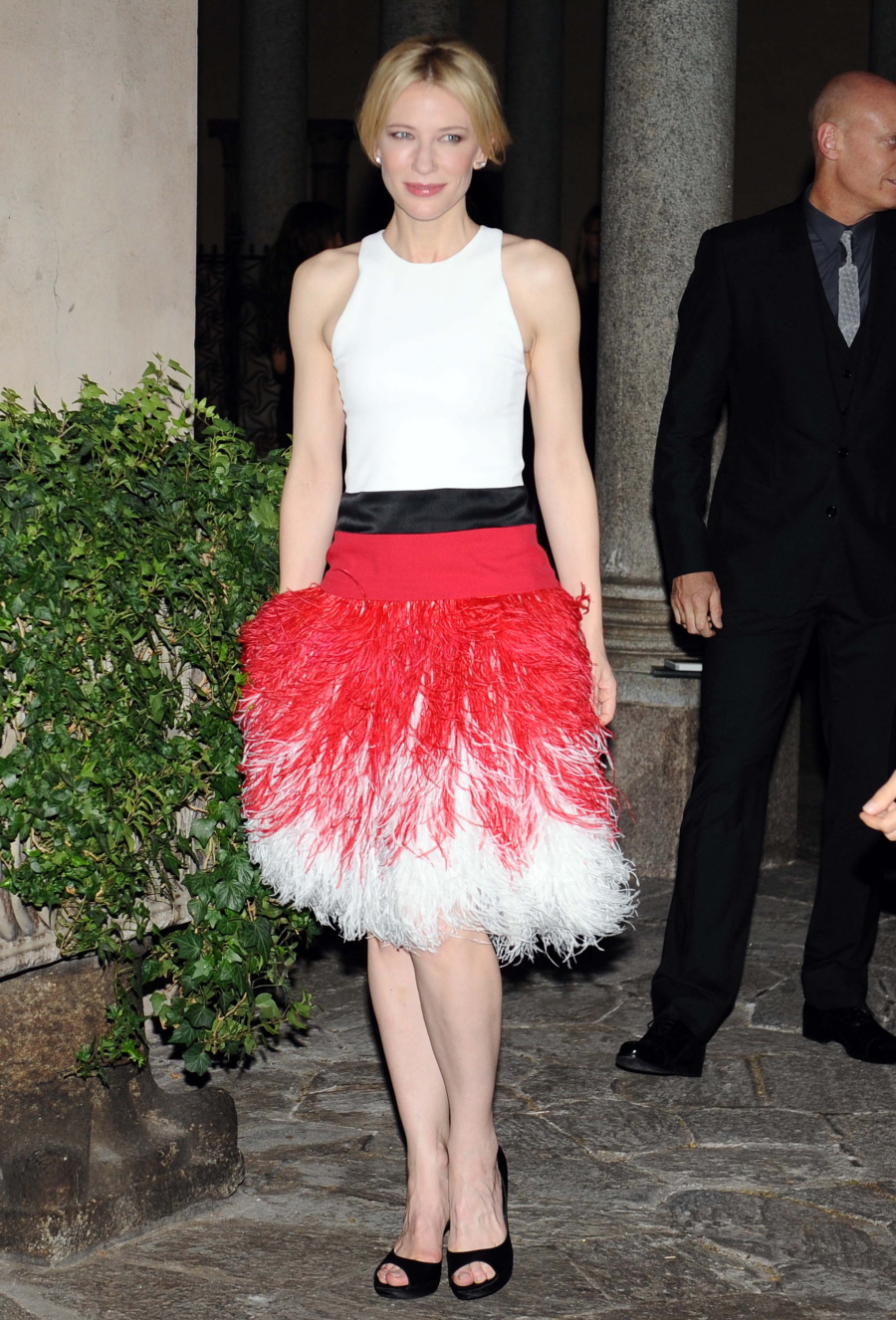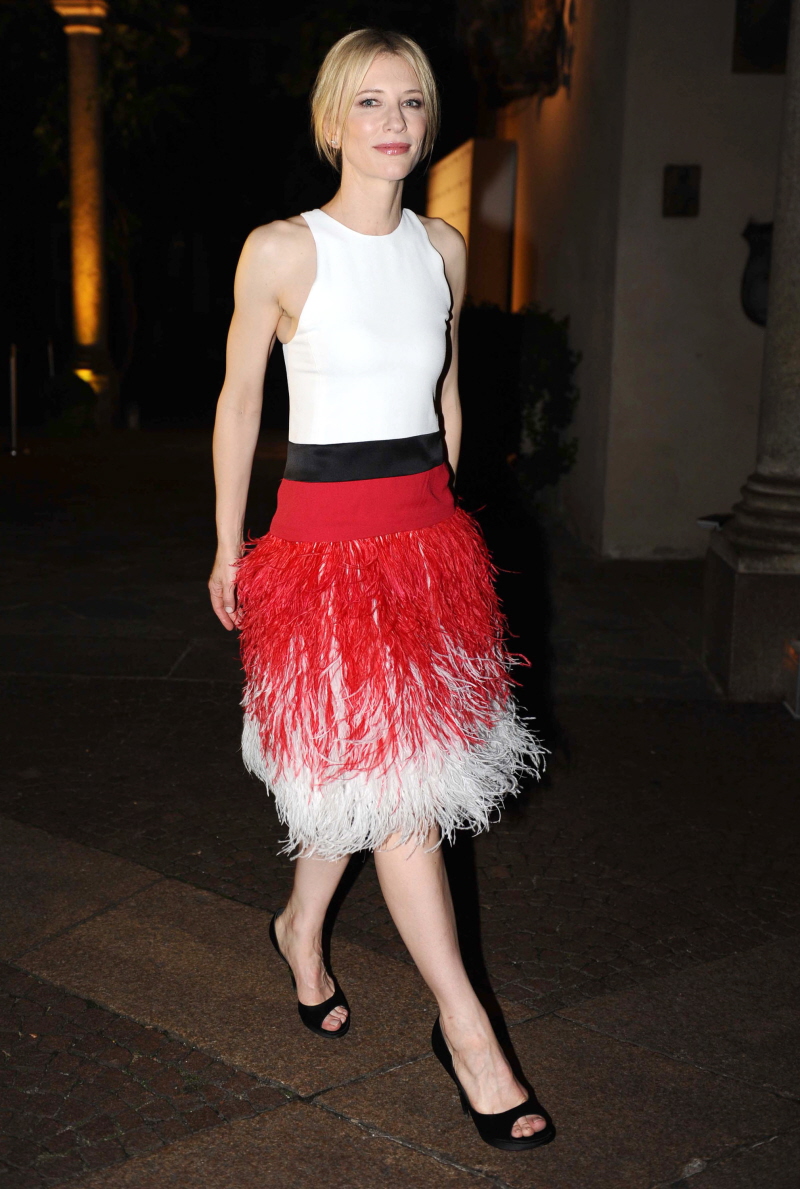 Photos courtesy of Fame/Flynet.