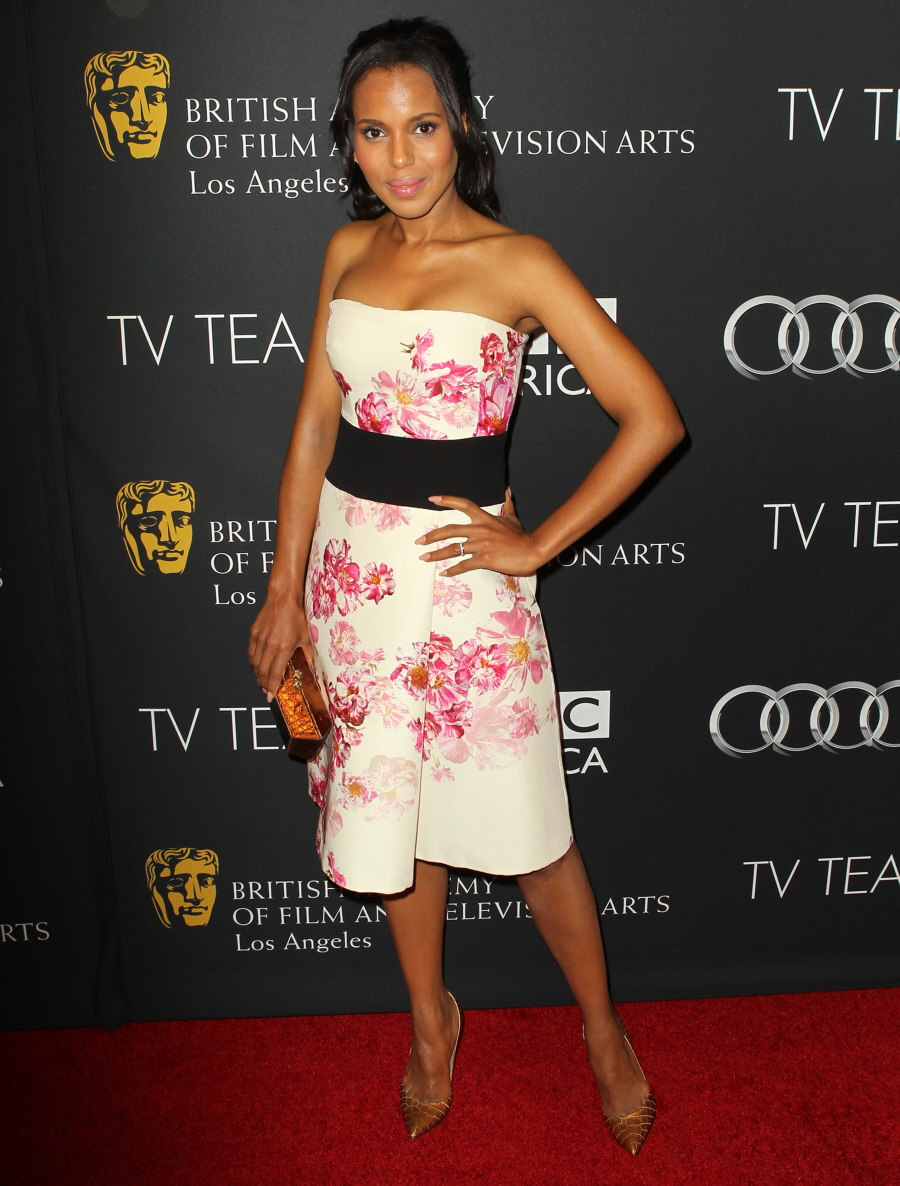 Here is your Open Post for this evening's Emmy Awards. This post is hosted by Kerry Washington, the first African-American actress to lead a network drama series since 1974. Kerry wasn't nominated for an Emmy last year (which would have been for Season 1 of Scandal), and with her nomination this year, she could be the first African-American actress to win the Emmy for Best Actress in a Drama. These pics are from Kerry's appearance yesterday at the BAFTA Pre-Emmy tea party – the BAFTA LA organization celebrates American and British actors annually at this event, and Kerry was one of the big "gets" for the celebration. Kerry is wearing Giambattista Valli Resort 2014. Pretty.
So, will Kerry win the Emmy? I would like it if she did, just from a historical, groundbreaking standpoint. I don't know if she deserves the award yet because I haven't been watching Scandal (I know, I'm bad). Many see her biggest competition in Claire Danes for Homeland. Claire won the Emmy last year (Homeland swept the big drama awards). I'm a big fan of Homeland and of Claire in particular, and while I think Claire is doing amazing work in Homeland, last season was all over the place and I do wonder if Homeland's fans might be okay with Kerry getting the big award.
Plus, I'm making Kerry the hostess of the Open Post because everybody is excited to see what she's going to wear. Kerry is one of the big fashionistas with a nomination this year (so is Claire, incidentally), so I'm sure we'll be talking about Kerry no matter what.
I'll update if and when anything exciting happens on the red carpet.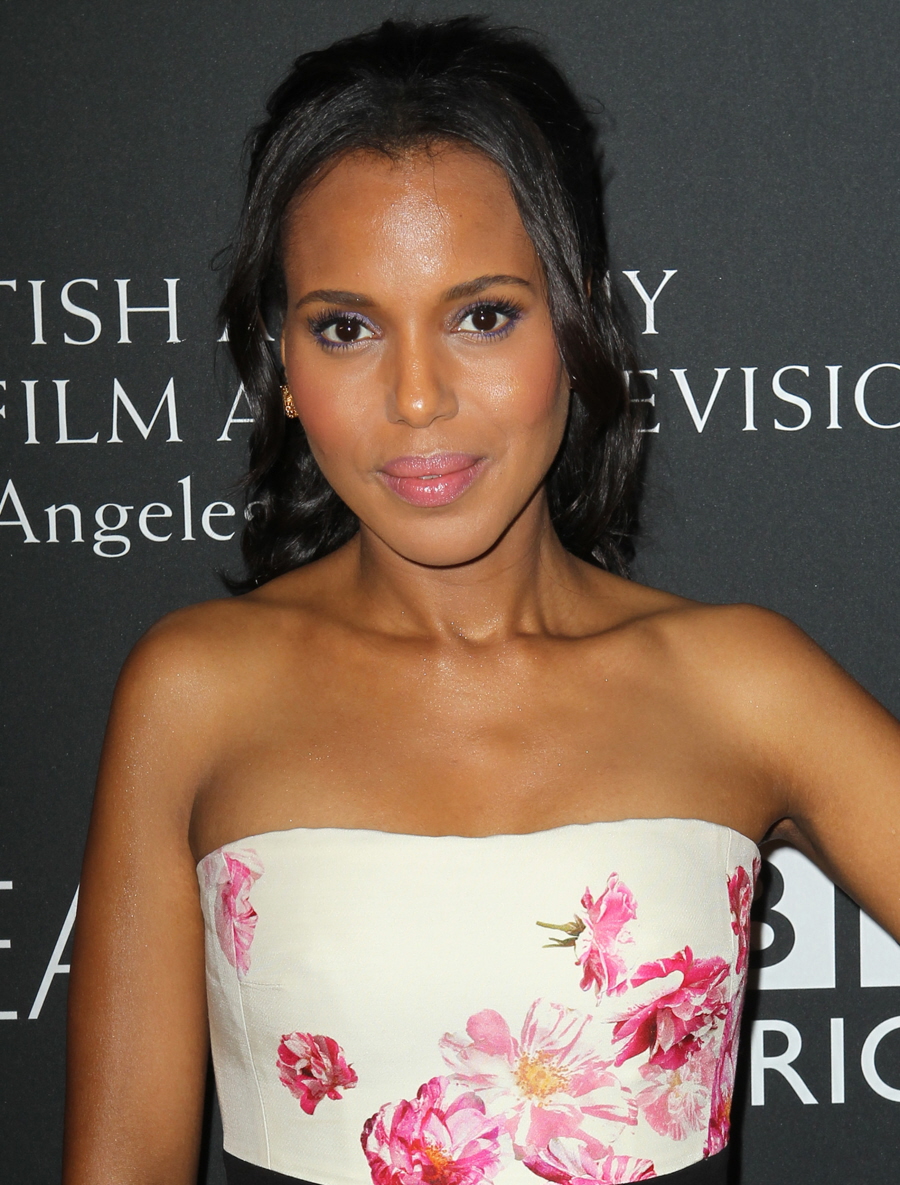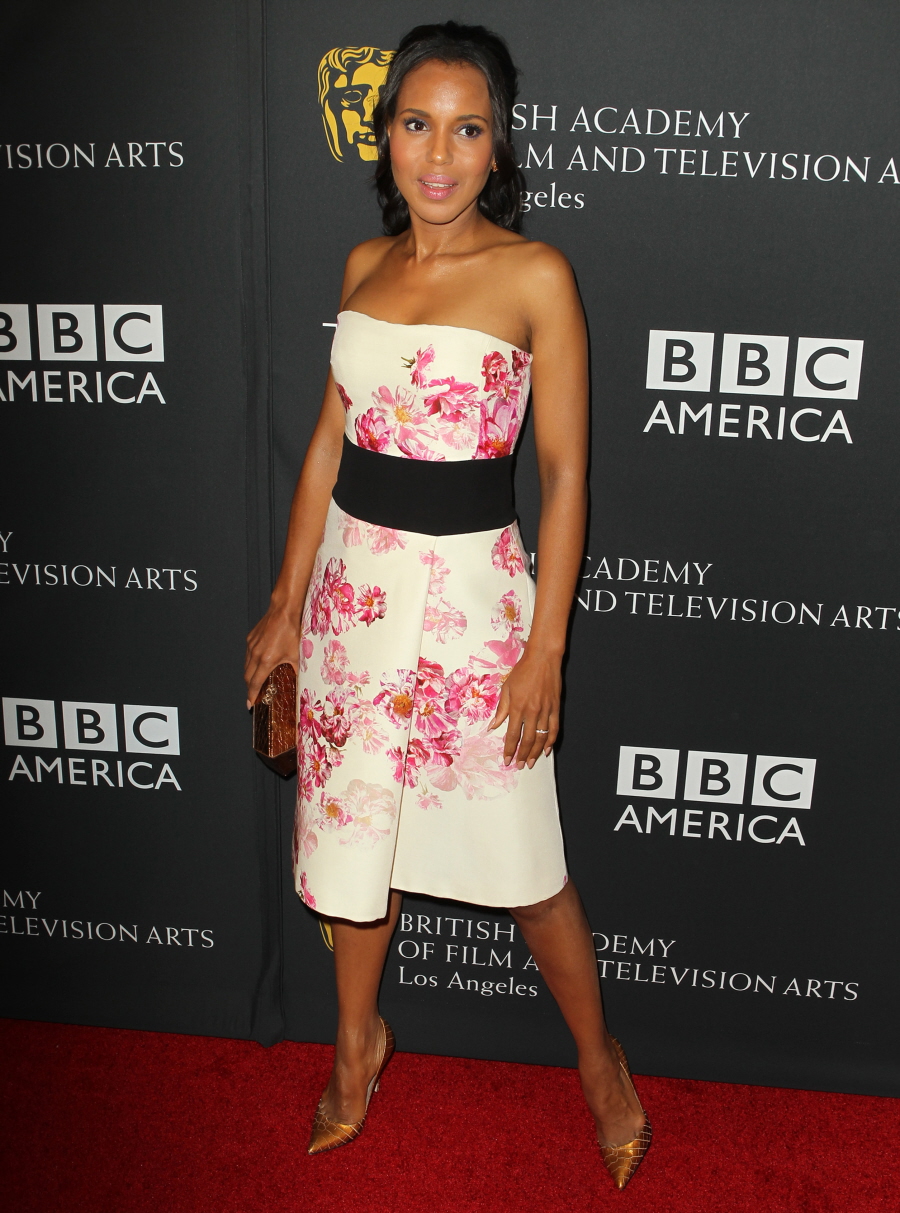 Photos courtesy of WENN.