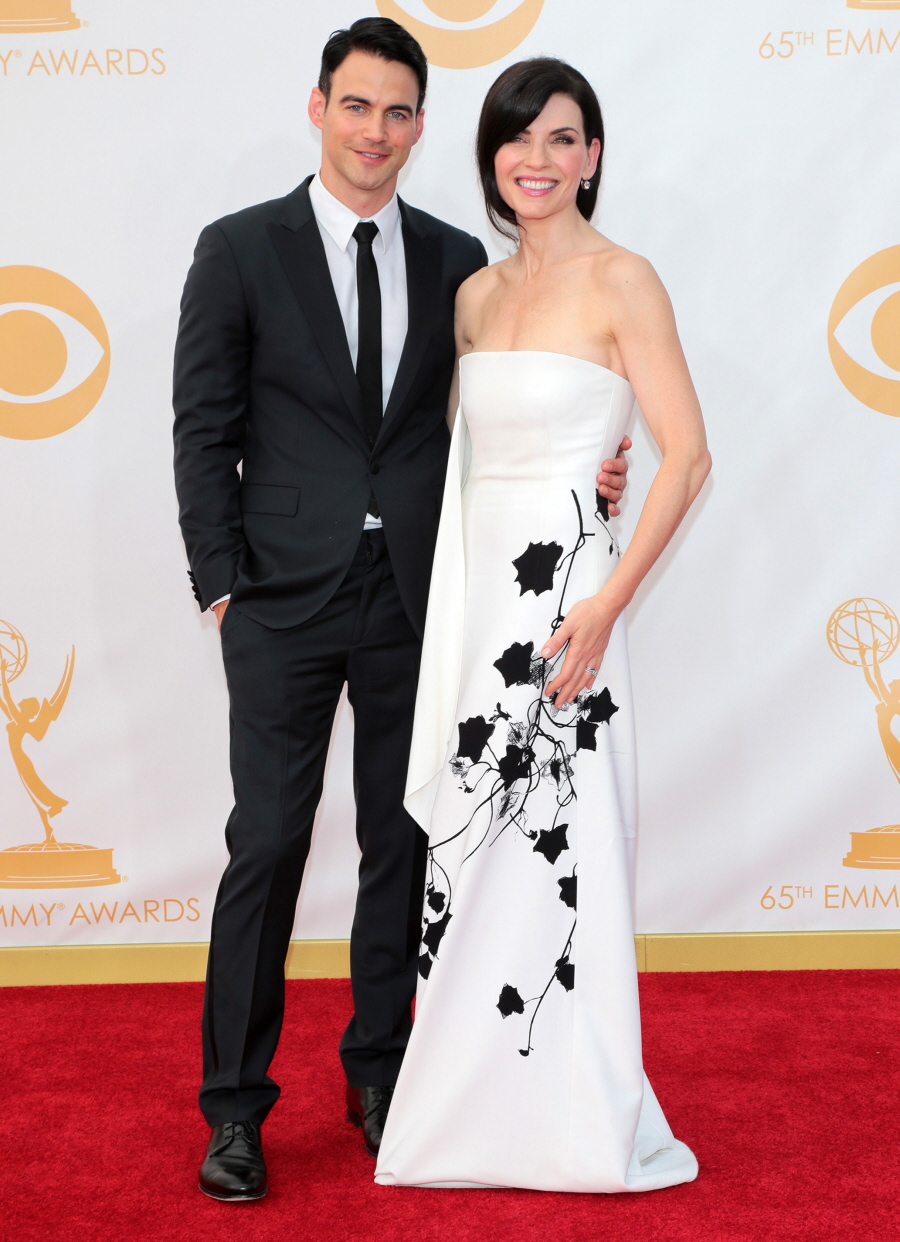 When Julianna Margulies first came on the red carpet, I could only see her dress from the waist up and I hated it. I thought she was wearing yet another wedding gown-y white dress, of which there were many hideous gowns to choose from last night. But when I saw the whole Reed Krakoff gown… I kind of loved it. It was interesting and high-quality. From a distance, you can see that the black is some kind of minimalist floral, but in the close-ups of the gown, it looked like an avant-garde Rorschach Test. I think Julianna is one my favorite looks of the evening. Could her hairstyle be better? Sure. Did I think the gown was the most flattering thing she's ever worn? Of course not. But it was interesting, it was thoughtful and I think she looks beautiful.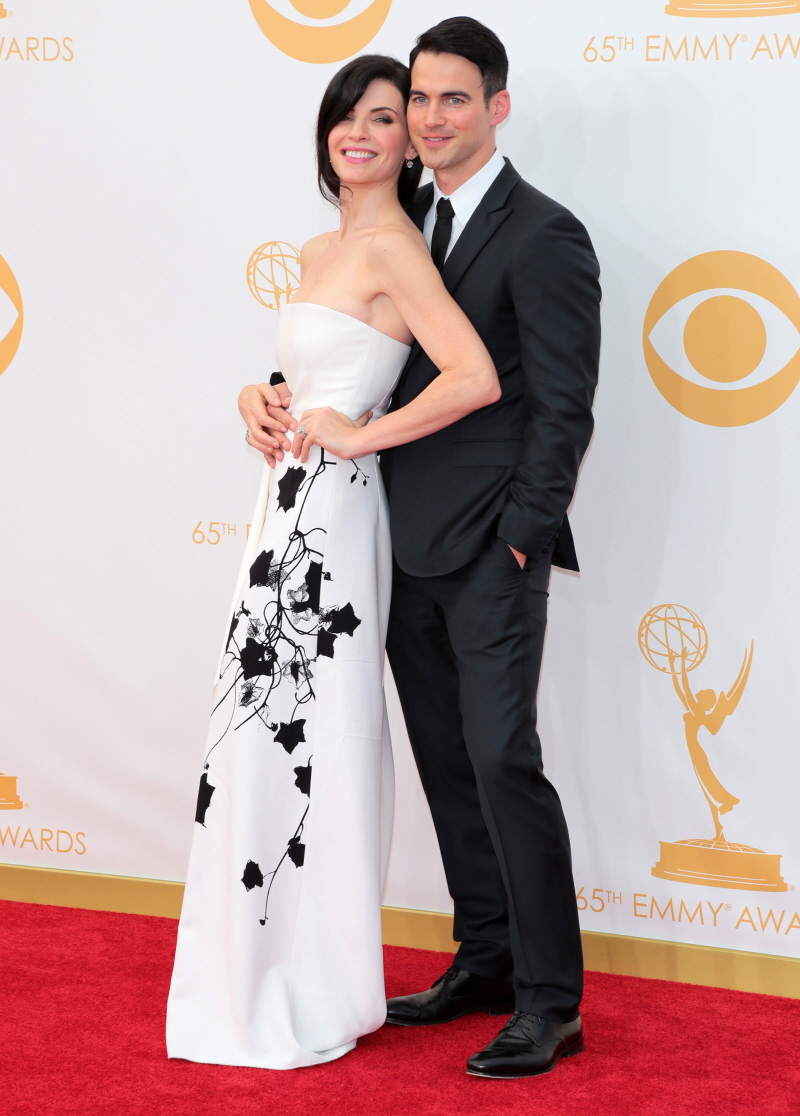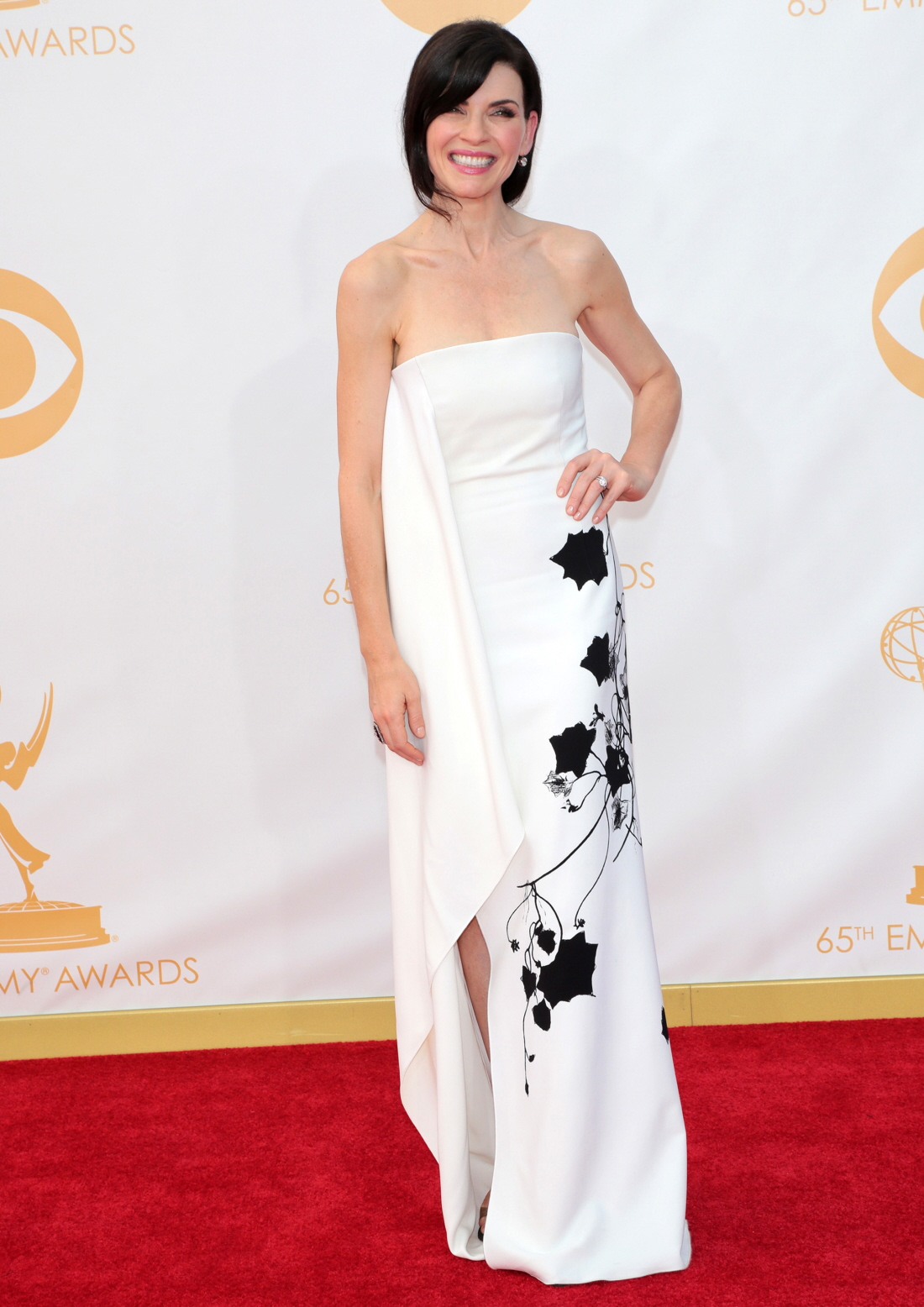 More ladies from The Good Wife… here's Christine Baranski, who I LOVE. She wore Zac Posen and she looked fabulous too.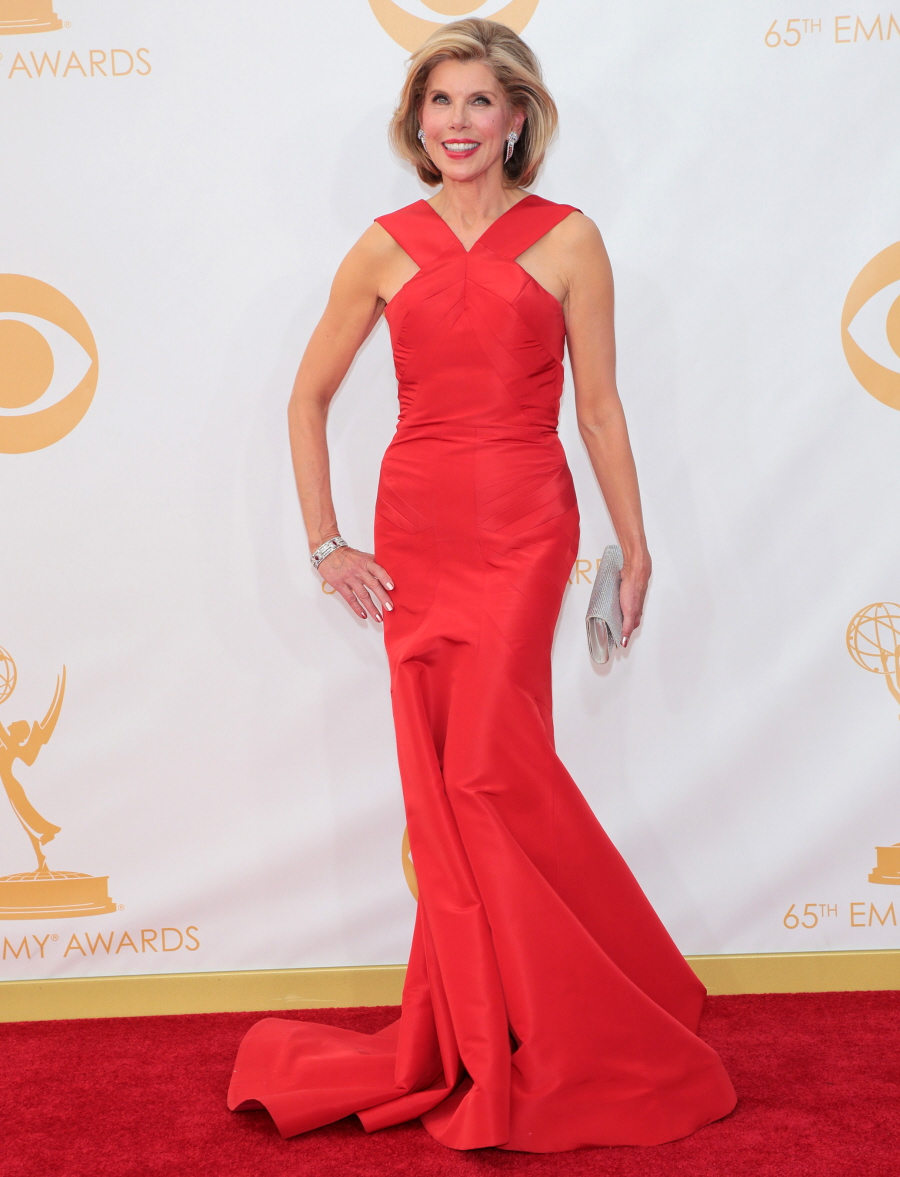 Carrie Preston in Romona Keveza. I hate this dress but I love Carrie. If you've never seen her on The Good Wife, you need to take a look. Her recurring character is one of the best parts of a good show.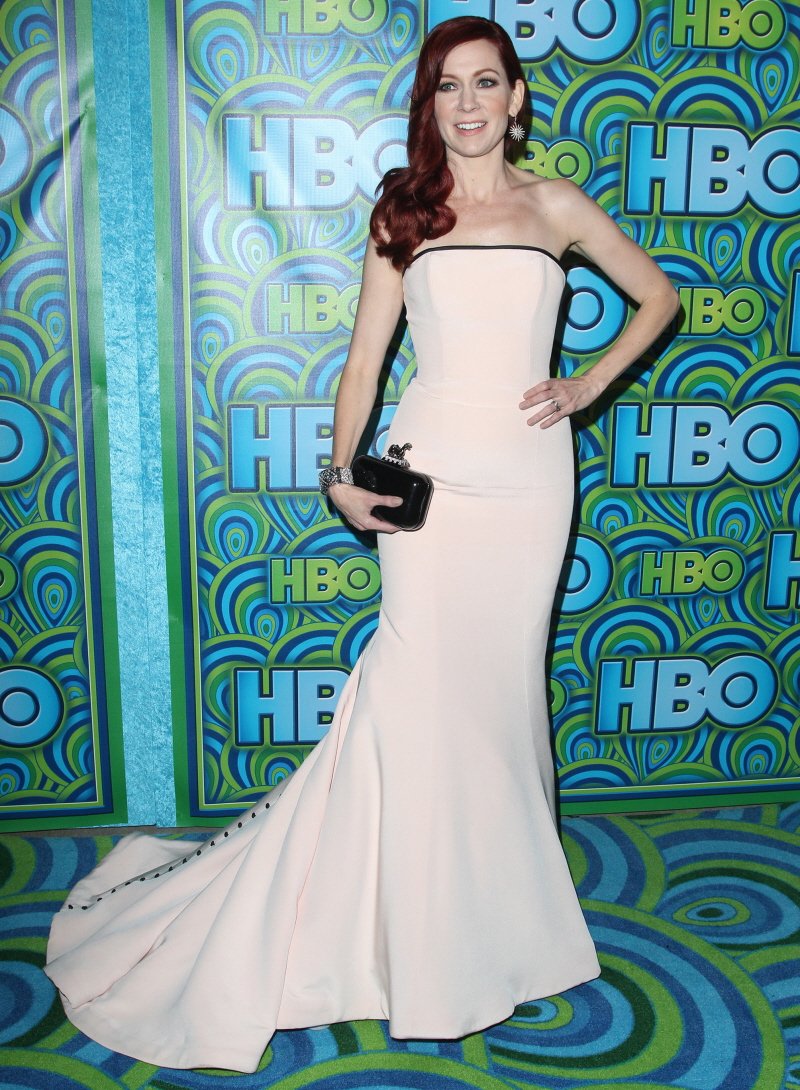 And Amanda Peet in Erdem. I'm sorry, but this is AWFUL. God, I feel like I'm just allergic to lace at this point. This looks like widow garb mixed with doily chic. Terrible.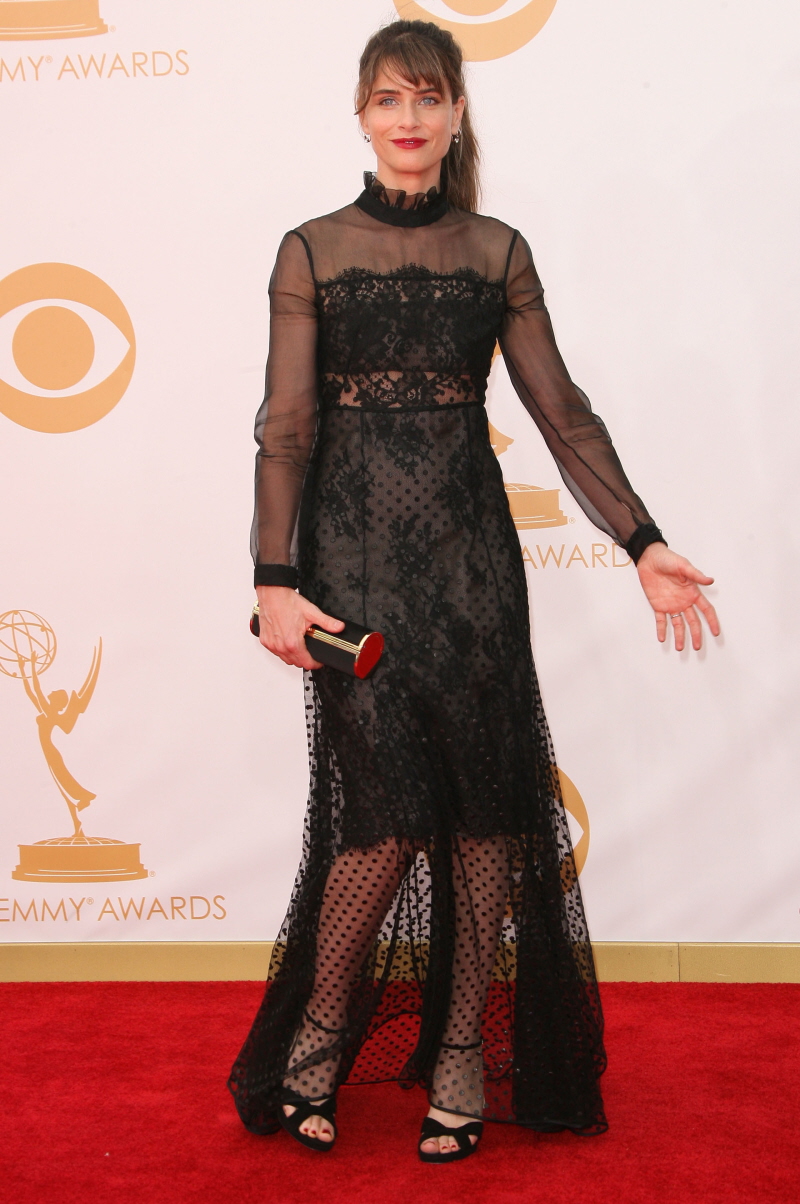 Photos courtesy of WENN.