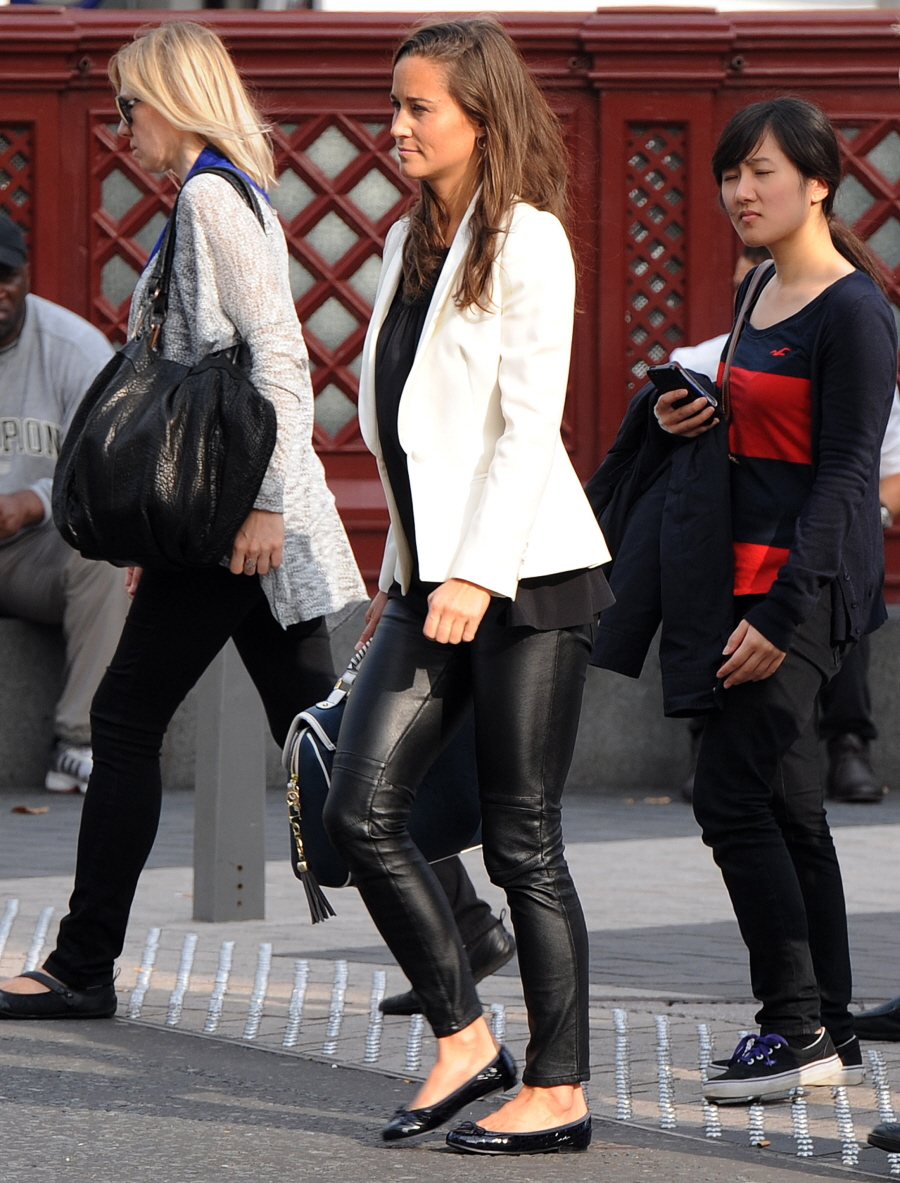 Orange is the new black! Sorry, I was just reminded of how ORANGE Pippa Middleton is in these photos of Pippa walking around London yesterday. Look at the people around her. They are normal-colored. It only enhances her orangeness. As for her outfit… the black leather skinny pants would have been slightly cute if they were worn for a night out, at the club, paired with a black top and heels. But black leather pants paired with flats (with bows!) and a white blazer? Maybe the work-week dress code has really changed that much?
Anyway, I keep meaning to discuss Pippa's latest venture into "journalism" but I keep getting side-tracked. Pippa continues to get writing gigs, and every time she gets a new one, everyone just rolls their eyes. She's now a "contributing editor" to Vanity Fair, a "food writer" for Waitrose, a columnist for The Spectator and her newest gig is as a "Sport and Social" columnist for The Telegraph. The Telegraph is pretty Tory/royalist, but it's one of the most respected papers in the UK, so I don't get why they're getting on the Middleton Train.
Pippa's first Telegraph column was all about boxing, or rather it's about Pippa trying to learn how to box once. You know it's going to be dumb as hell when the first paragraph includes these lines: "I stood there a little uncertainly, well aware that in my slinky workout attire I was inappropriately dressed. The 20 or so men and women around me knew better, opting for loose-fitting T-shirts or wife-beater vests." *clutches pearls* You can read the full column here – it's not as excruciating as her Vanity Fair "article" on tennis, but it's pretty dumb. I have to wonder… is this her long-term career plan? Is she just going to do her retro "I'm just a silly girl journamalist!" routine for every major newspaper and magazine forever?
PS… Shoulder pads. The Middleton women are totally '80s.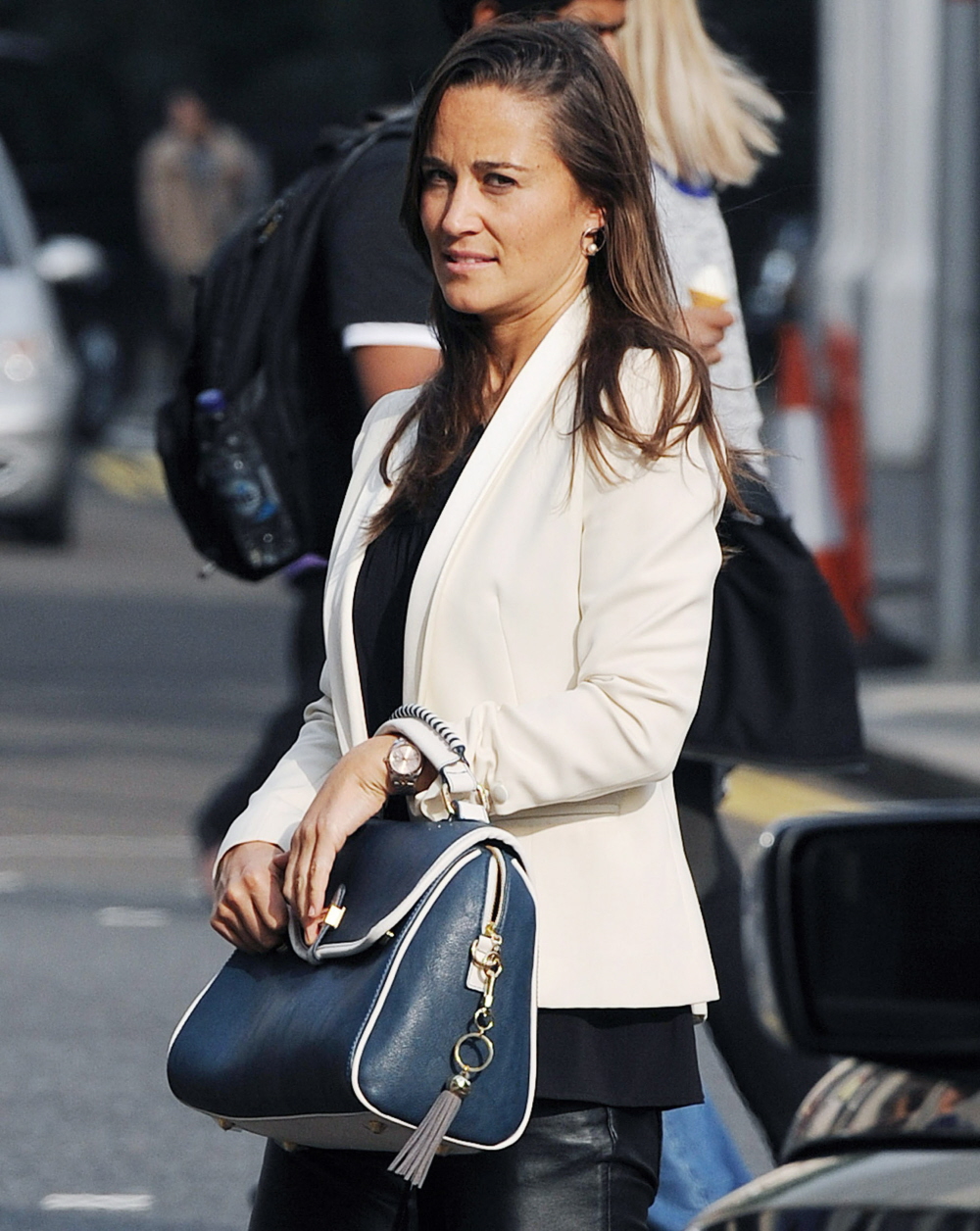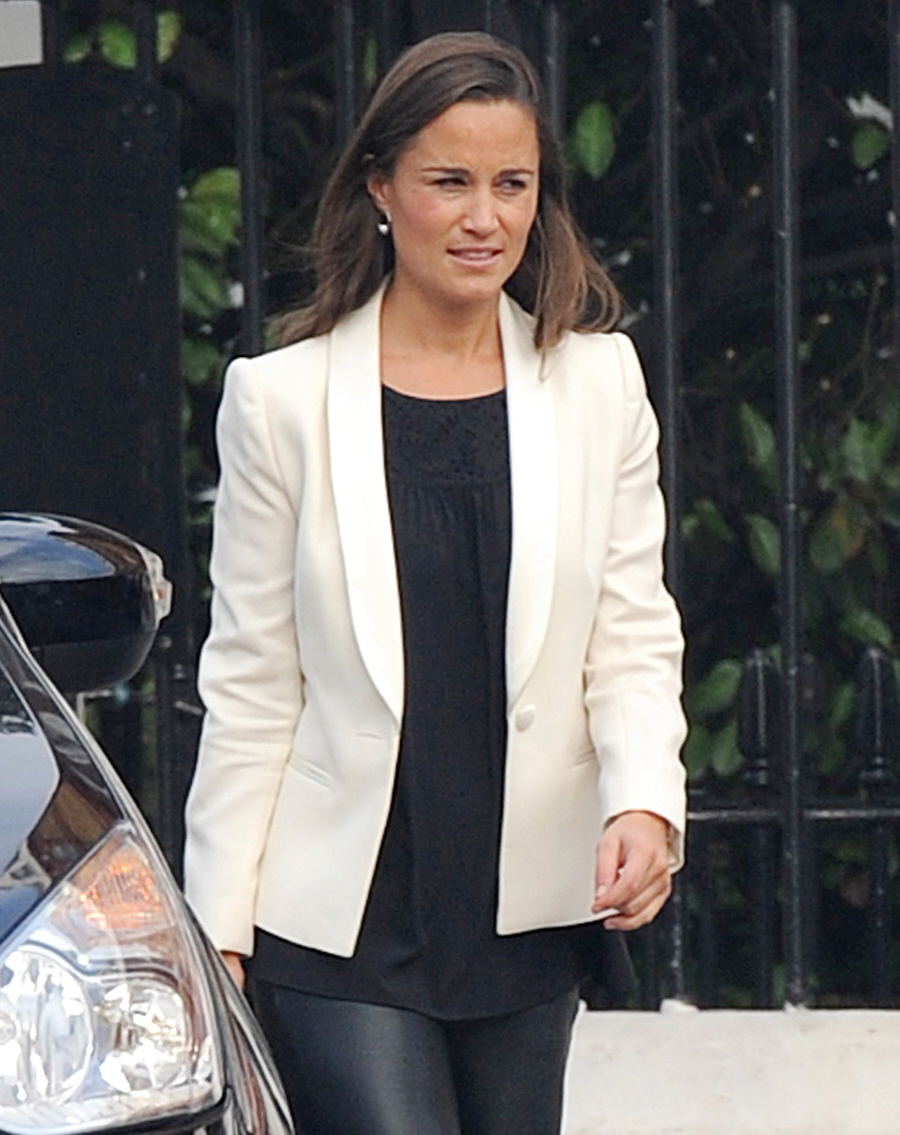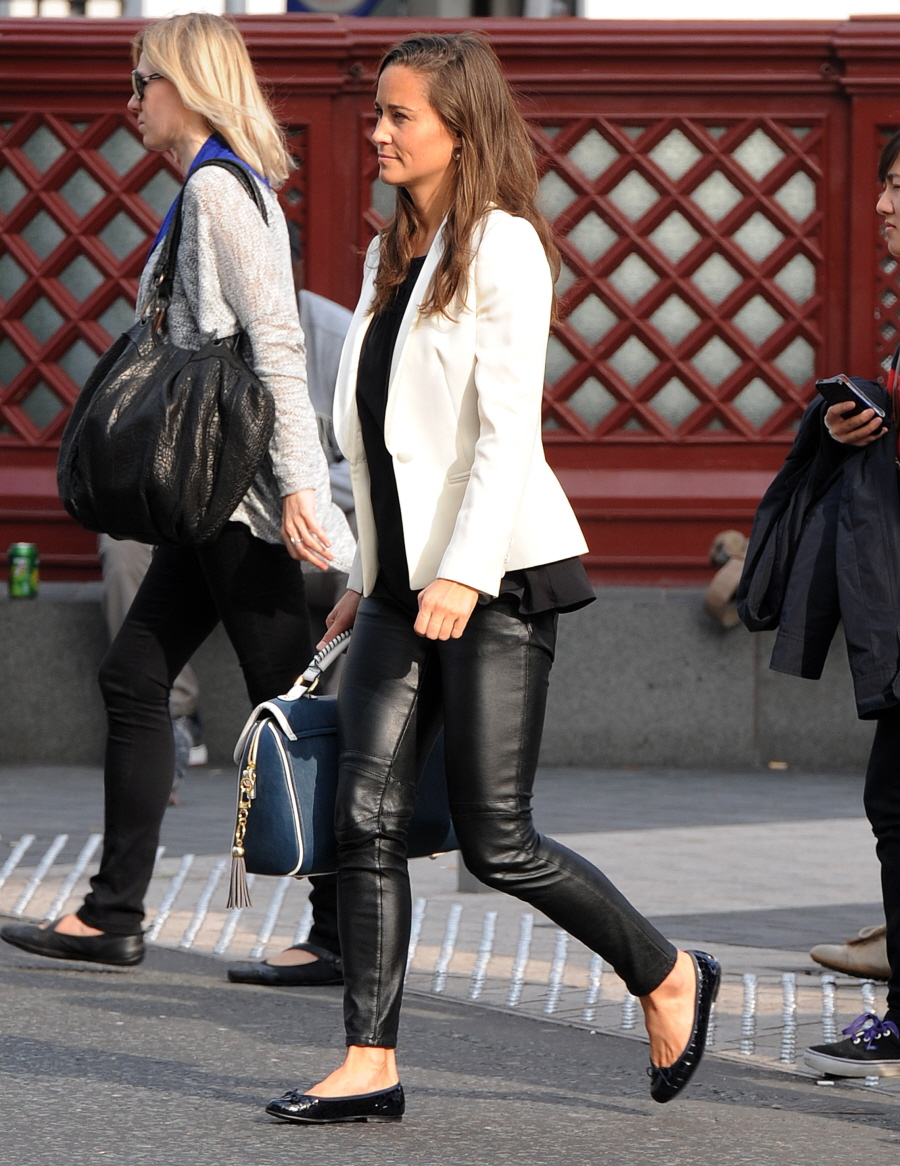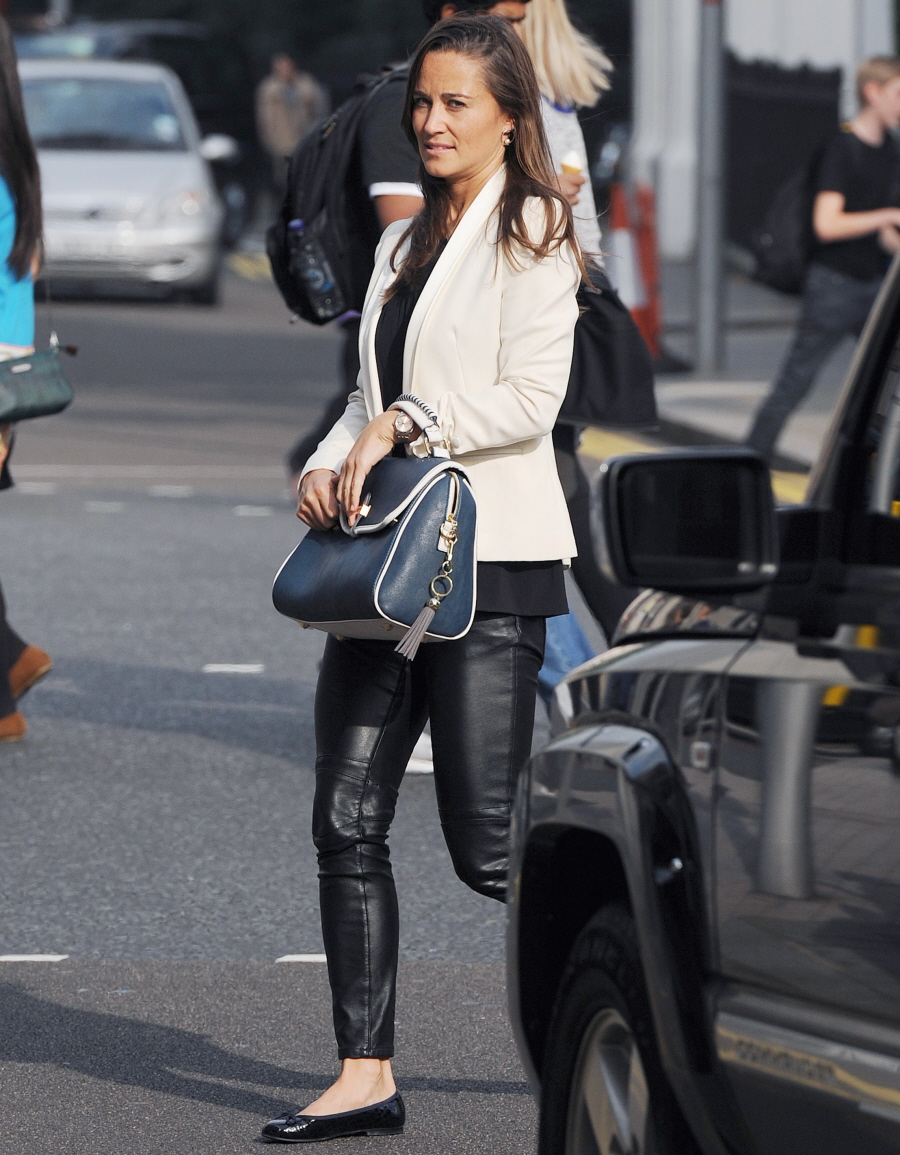 Photos courtesy of Fame/Flynet.