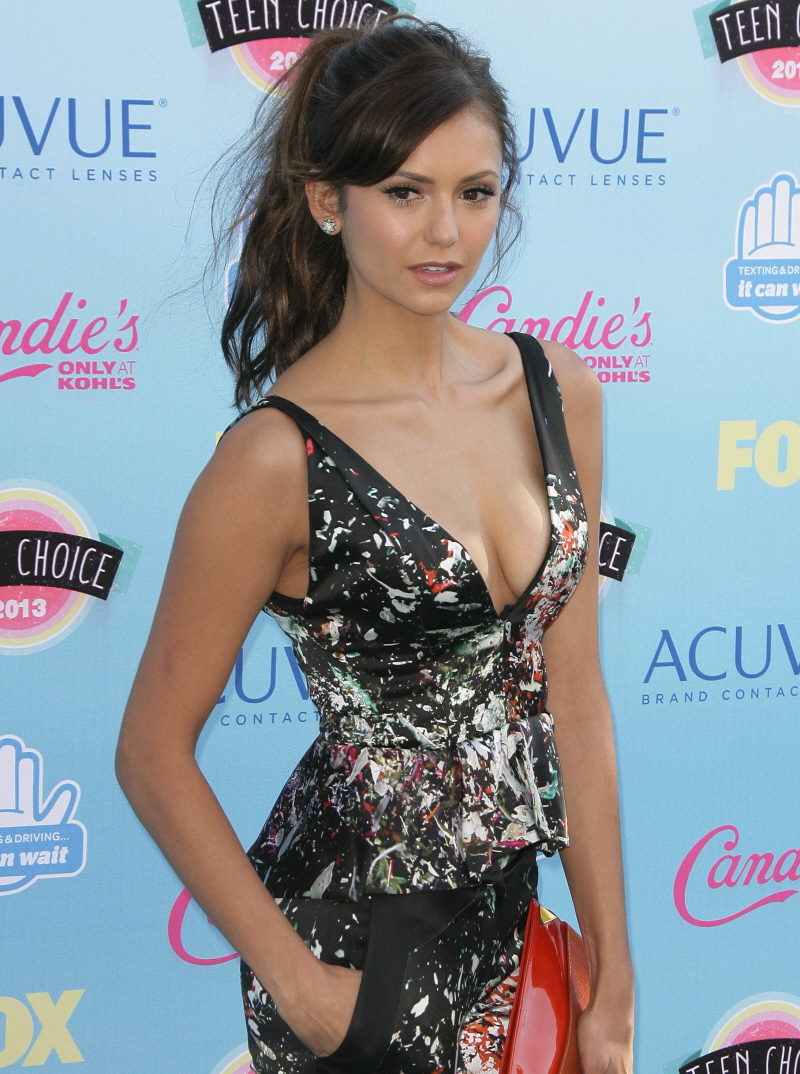 Do you realize that Derek Hough has ONE Emmy and Jon Hamm has NO Emmys? Sometimes the world just sucks. Anyway, Derek Hough is now a thing. He was featured during the Emmys (during one of the rare non-funereal segments) and he ended up winning the Best Choreographer Emmy. So, Derek has gone from "that dude on Dancing with the Stars" to "that dude who won an Emmy for dancing." Which is a step up. And on his way up the Hollywood ladder, he's picked up the darling of the CW, Nina Dobrev. What I can't decide is whether or not this is "slumming" for Nina.
Did Nina Dobrev speak too soon? The Vampire Diaries actress told Us Weekly earlier this year that she's in "no rush" to get into a new relationship, but the stunning gal seems to have found herself a new man a lot sooner than she'd anticipated — and it's none other than BFF Julianne Hough's older brother Derek!

"[Nina] was hanging a lot with Derek's sister Julianne," a source tells Us. "Then she fell for him."

Dobrev, 24, split with her beau of three years, Ian Somerhalder, in May of this year, and has since been vocal about her desire to focus on other things.

"I've been a relationship girl and I've been in long-term relationships my whole life until this point, so I think I'm looking forward to spending some time with myself and finding myself again," she told Us during Cosmopolitan's Summer Bash on Saturday, Aug. 10. "I'm just discovering different sides of me and growing and then I'll figure out what I like in a man when I see it."

And it seems as though the CW actress is already smitten with her new man. In a post to her WhoSay account on Monday, Sept. 23, Dobrev captioned a shot of the 28-year-old Dancing With the Stars pro with his Outstanding Choreography Emmy with a heartfelt message.

"Those of us touched by your light got to watch you brighten up the rest of the world," she wrote. "Keep shining!"

Hough has similarly fallen head-over-heels for the actress, another insider tells Us.

"Derek is smitten with Nina," the source says. "He said he hasn't felt this way for a girl in a long time. …Everyone approves!"

At the Kari Feinstein Emmys Style Lounge on Thursday, Sept. 19, the smooth dancer specifically requested shoes "for his girlfriend" and then "texted Nina for her size," an eyewitness tells Us.
Sources also confirm the new couple to Life & Style. L&S's sources say that Julianne set them up and "It got serious really fast and they're inseparable… They're already saying 'I love you.'" Well, that IS fast. But Nina is pretty young – she's 24 years old to his 28 years. So I guess it makes sense. So is this a rebound thing, something temporary for Nina before she either gets back with Ian Somerhalder or someone higher up on the Hollywood food chain? Or is this something real? I don't know. We'll see.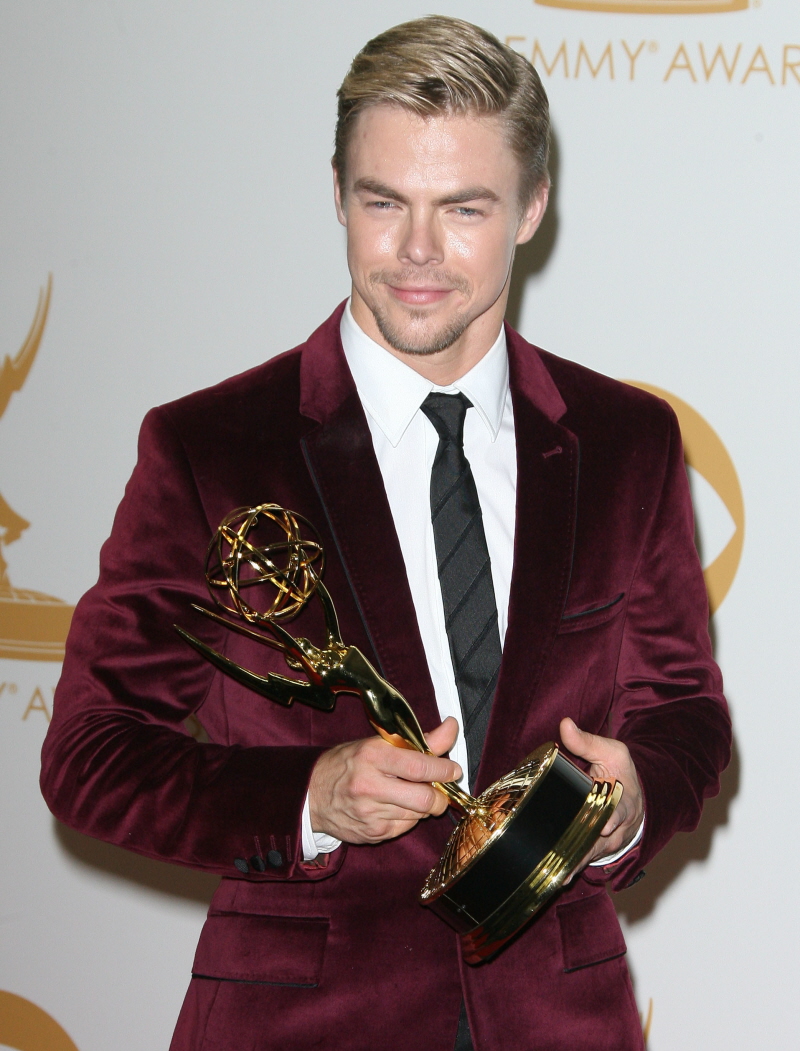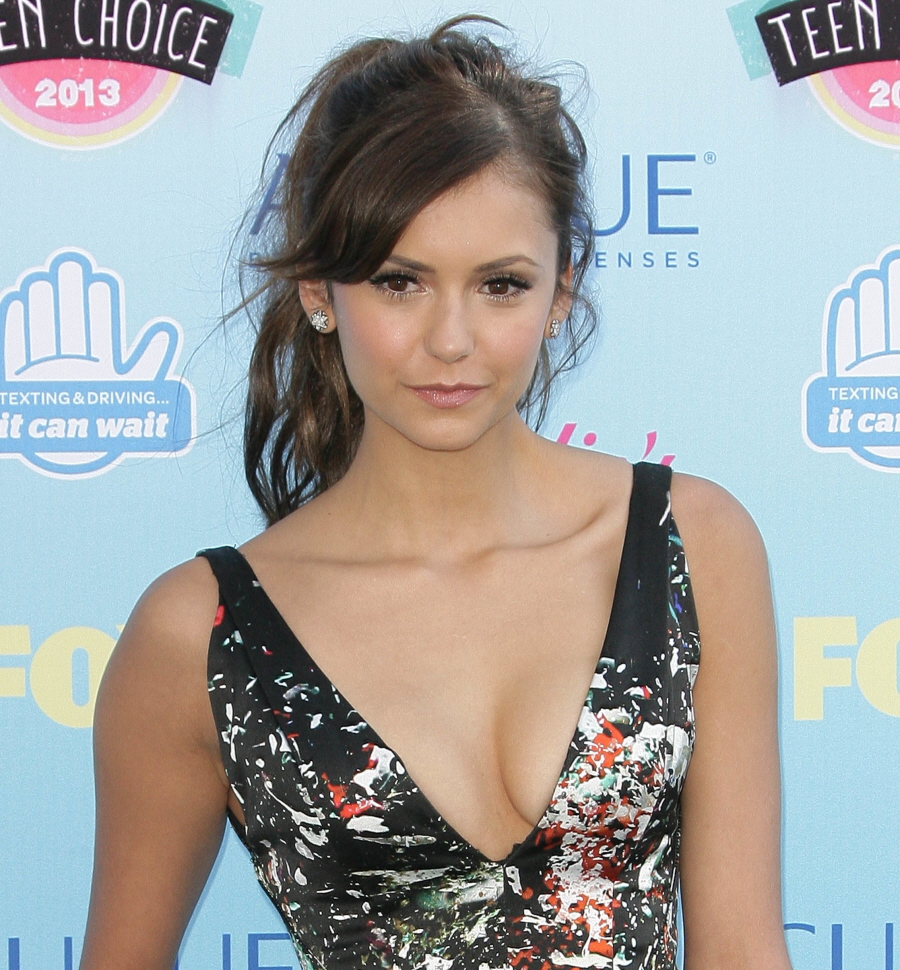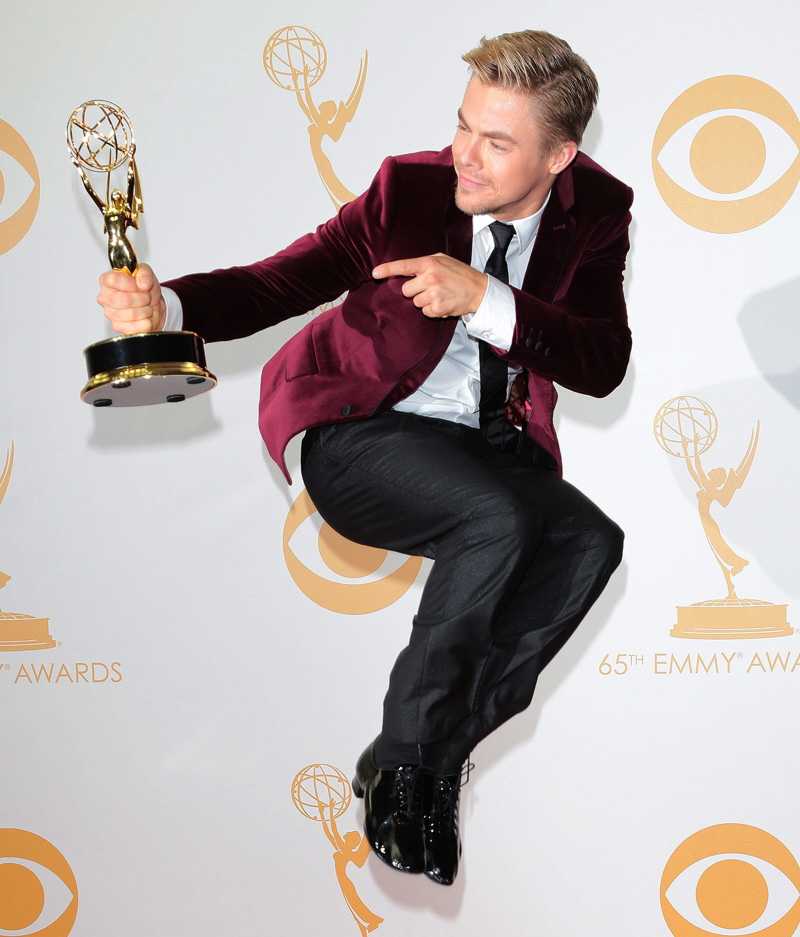 Photos courtesy of WENN.