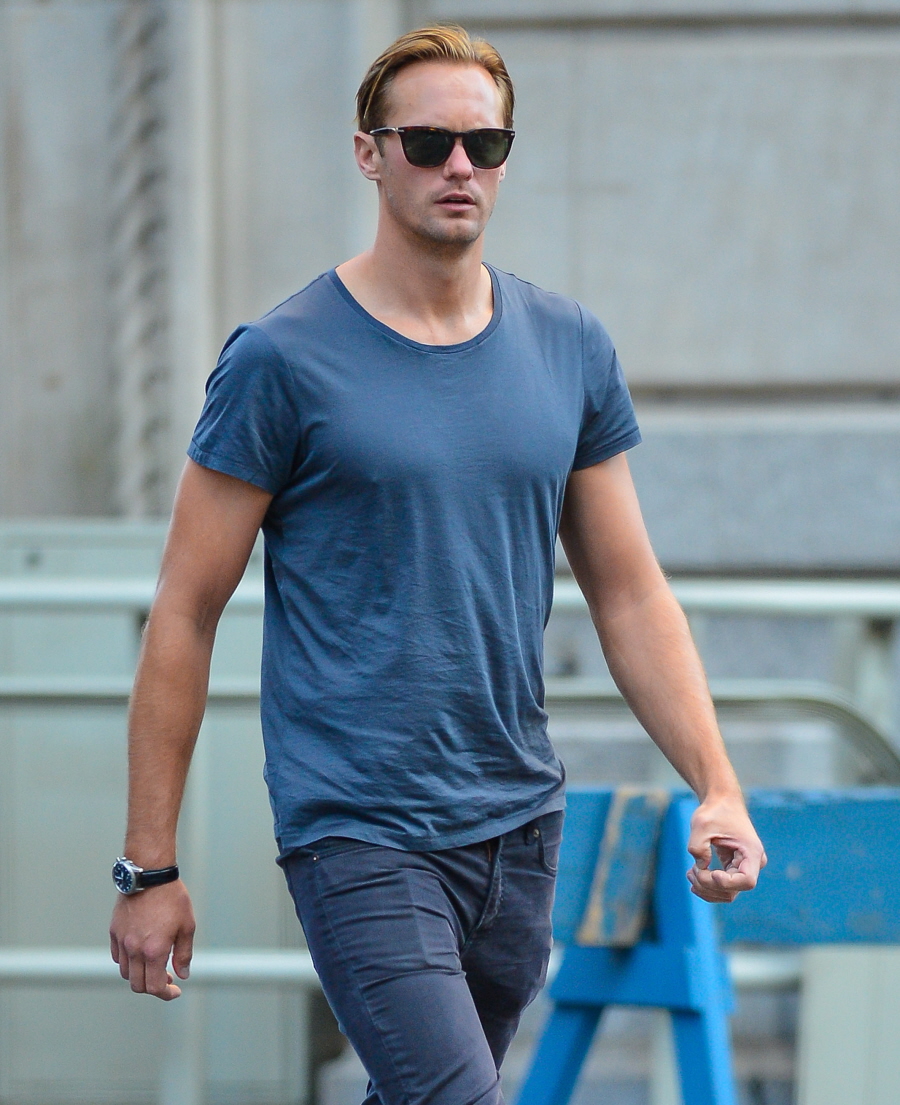 Sometimes I do wonder if America's puritanical strain has a larger effect on not just how Americans think about sex, but how we think of all vices. Take America's relationship with booze: the relationship is pretty tortured, especially in the past 100 years, with Prohibition, the rise of speakeasies (and the mob), teetotaler presidents, drunk drivers and the changing landscape of an average American's relationship to "social drinking". I do wonder how people in other countries see us. I was reminded of that with this story about Alexander Skarsgard. Alex grew up in what he has consistently described as a very bohemian, artistic, pro-nudity, alcohol-soaked household in Sweden. It's just how he was raised – to drink, to be naked, to hang out with friends commune-style. So when he boozes it like always, should we worry?
Alexander Skarsgard's taste for alcohol may be getting out of control.

"While Alex loves to have a good time, his drinking has his friends and his handlers worried," a source tattles. Alex insists that it's just part of his culture. "He says Americans are too uptight and that he has no intention of reeling it in."

However, his friends think that Alex still isn't over his ex Kate Bosworth, who recently wed director Michael Polish. In fact, the very weekend Kate said "I do," Alex went on a boozy binge at a Swedish soccer game, where he initiated a drunken, curse-filled cheer.

"Alex likes to party… he says no one needs to worry and he doesn't need help… not yet, anyway."
[From Star Magazine, print edition]
It didn't even occur to me that Alex's drunken football chant came on the same weekend that Kate Bosworth got married. I don't believe it occurred to Alex either. I mean, you've seen the video. He didn't seem depressed or out of control or anything. He was a drunk soccer hooligan, leading a chant for his team and it was glorious. While I do wonder if it means *something* that Alex hasn't really had a long-term steady girlfriend since Kate Bosworth, I also don't think he's weeping into his beer about The Bos. He's too busy drowning in biscuits of all sorts.
As for American-versus-Swedish drinking styles… I have no idea. For my birthday a few weeks ago, I bought myself a six-pack of beer. And I still haven't touched it. I've been without alcohol for like two years (minus one incident with wine on Thanksgiving). I didn't stop drinking because of puritanism or whatever. I just stopped drinking because I was tired of the empty calories and I hated being hungover. Prohibition for all!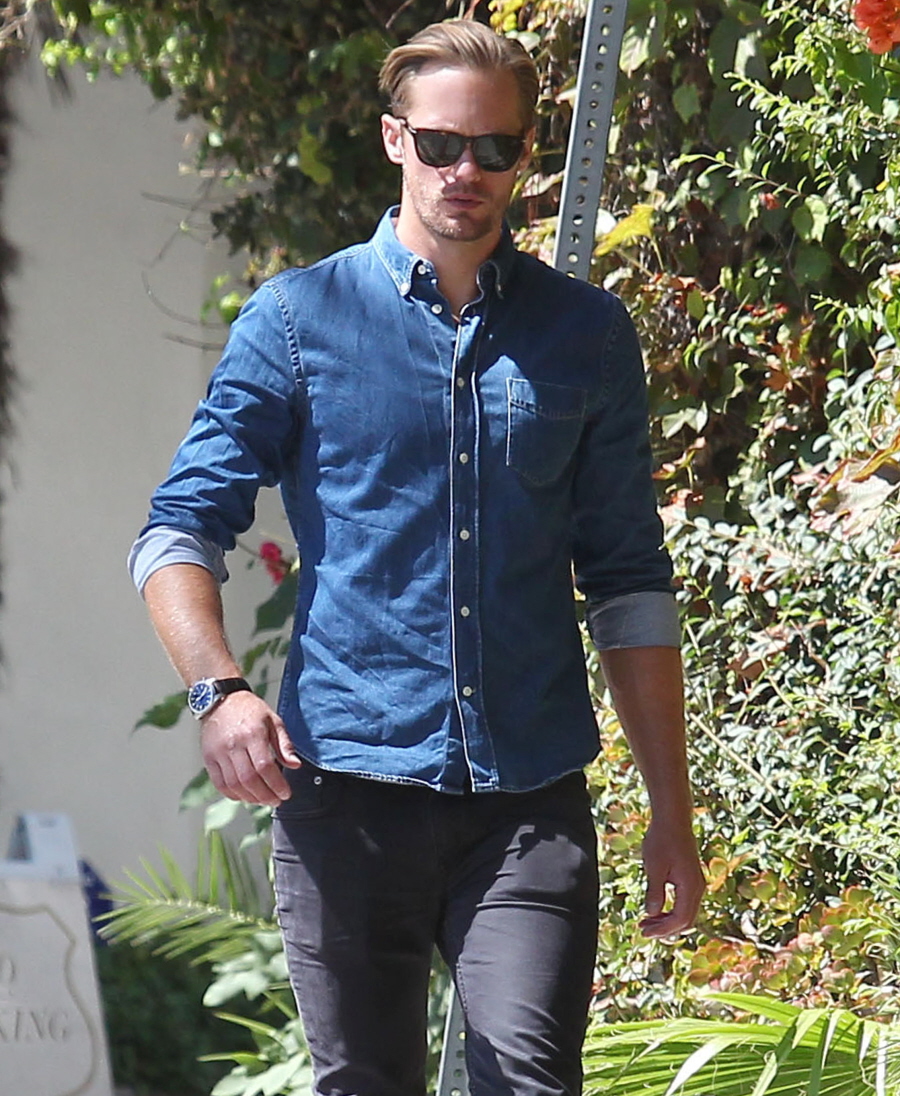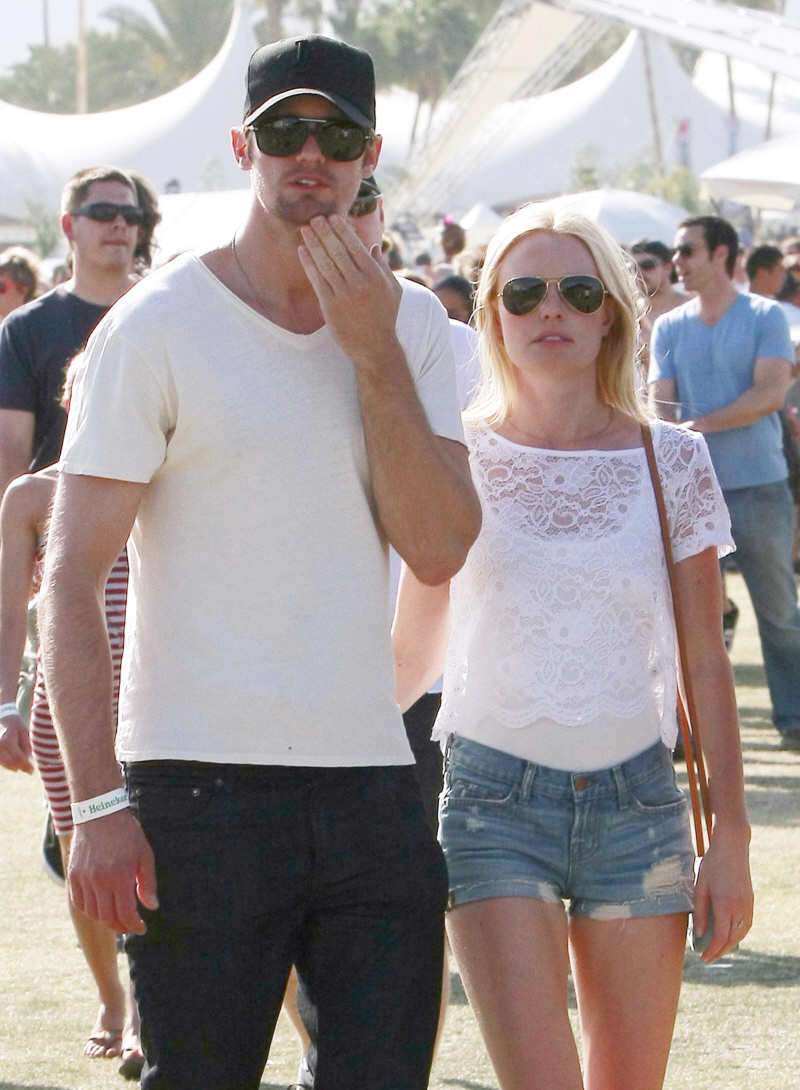 Photos courtesy of Fame/Flynet.