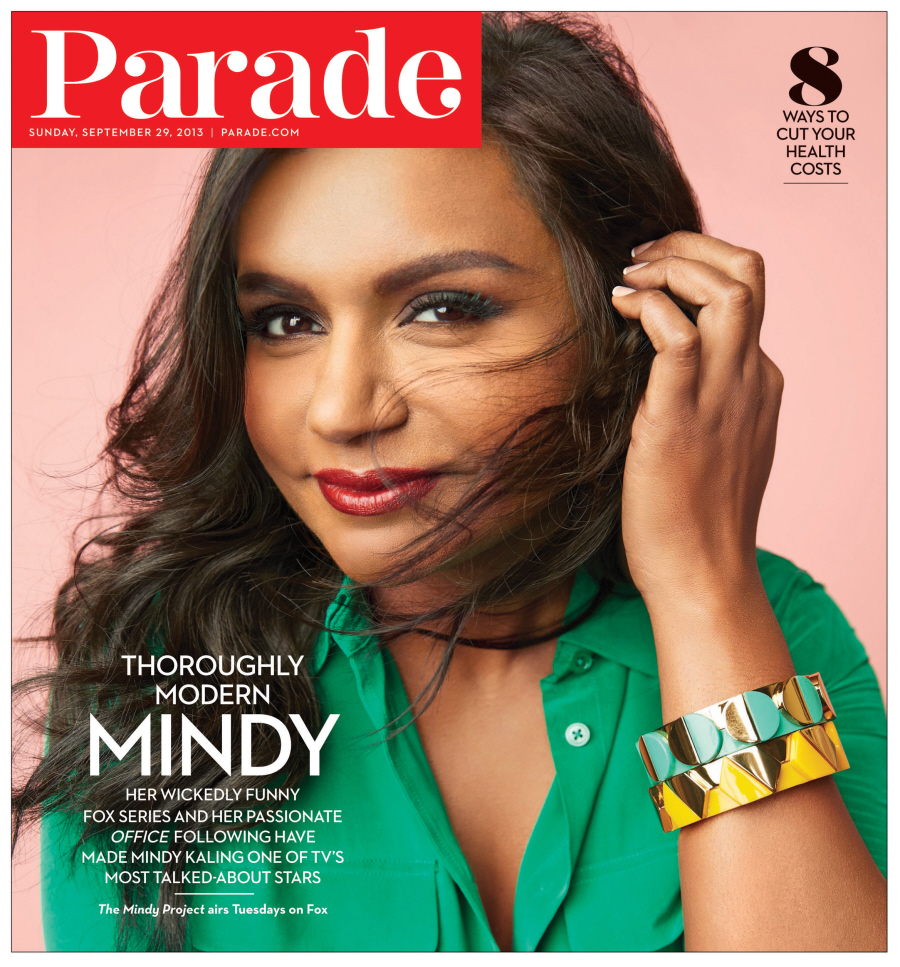 Some of you people were hating on Mindy Kaling at the Emmys. While she didn't look that cute on Sunday, I always root for Mindy and it upsets me to see how easily some people dismiss her and her show. Emmy voters dismiss her too – I just don't see how some of the stalwart "comedy" nominees (ugh, Laura Dern) can cycle through the awards season year after year and it never occurs to anyone to take a second look at The Mindy Project. Like, I dislike Girls, but I don't waste my time writing dissertations for why Girls sucks, nor do I enjoy reading lengthy pieces for why this cult-like hate-watch is The Best Thing Ever. I'm too busy enjoying The Mindy Project, which in my opinion, is often better/more enjoyable than New Girl. The premiere episodes of New Girl and TMP were especially stark – New Girl's premiere sucked hard and TMP delivered.
Anyway, Mindy covers this week's issue of Parade Mag. You can see Parade's interview video here – she let Parade come to her house and she talks a lot about her tchotchkes. She also had some other awesome stuff to say:
On the importance of knowing how to cook:
"You go to someone's house for a home-cooked meal and you think, 'Oh, I get it—the most attractive you can be, male or female, is if you cook.' If I had a boyfriend who cooked for me, that'd be it. I would never stray."

On Fox green-lighting her show's pilot on the same day her mother died of pancreatic cancer:
"It was like a gift from God or my mom. I think she was giving me something so I didn't have to get crushed under the weight of my grief."

On standing out in the white male-dominated comedy world:
"There are little Indian girls out there who look up to me, and I never want to belittle the honor of being an inspiration to them. But while I'm talking about why I'm so different, white male show runners get to talk about their art."

On the attention paid to her appearance:
"I always get asked, 'Where do you get your confidence?' I think people are well meaning, but it's pretty insulting. Because what it means to me is, 'You, Mindy Kaling, have all the trappings of a very marginalized person. You're not skinny, you're not white, you're a woman. Why on earth would you feel like you're worth anything?'"

On having a TV show to produce and a staff to manage:
"I love being the boss, but it's lonelier because you know that everyone at some point has huge complaints about you. And I like to be part of the gang, you know?"
"But while I'm talking about why I'm so different, white male show runners get to talk about their art" = I love her. Talk about your art, Mindy! I also love the "Where do you get your confidence?" part because I've wondered about that too, but not because she doesn't have the right to be confident. She just seems to approach the world with an "I'm awesome!" mentality, which is incredibly refreshing. She's not smug or condescending, she just believes in herself. I read her book too and it's pretty clear where she gets her confidence – she had two loving, supportive parents who prioritized education and gave her the freedom to make mistakes and learn about life. Plus, she grew up in a very affluent, progressive, educated area of Massachusetts. She's so confident because she's a product of all of that, plus I think she's just one of those naturally positive and optimistic people.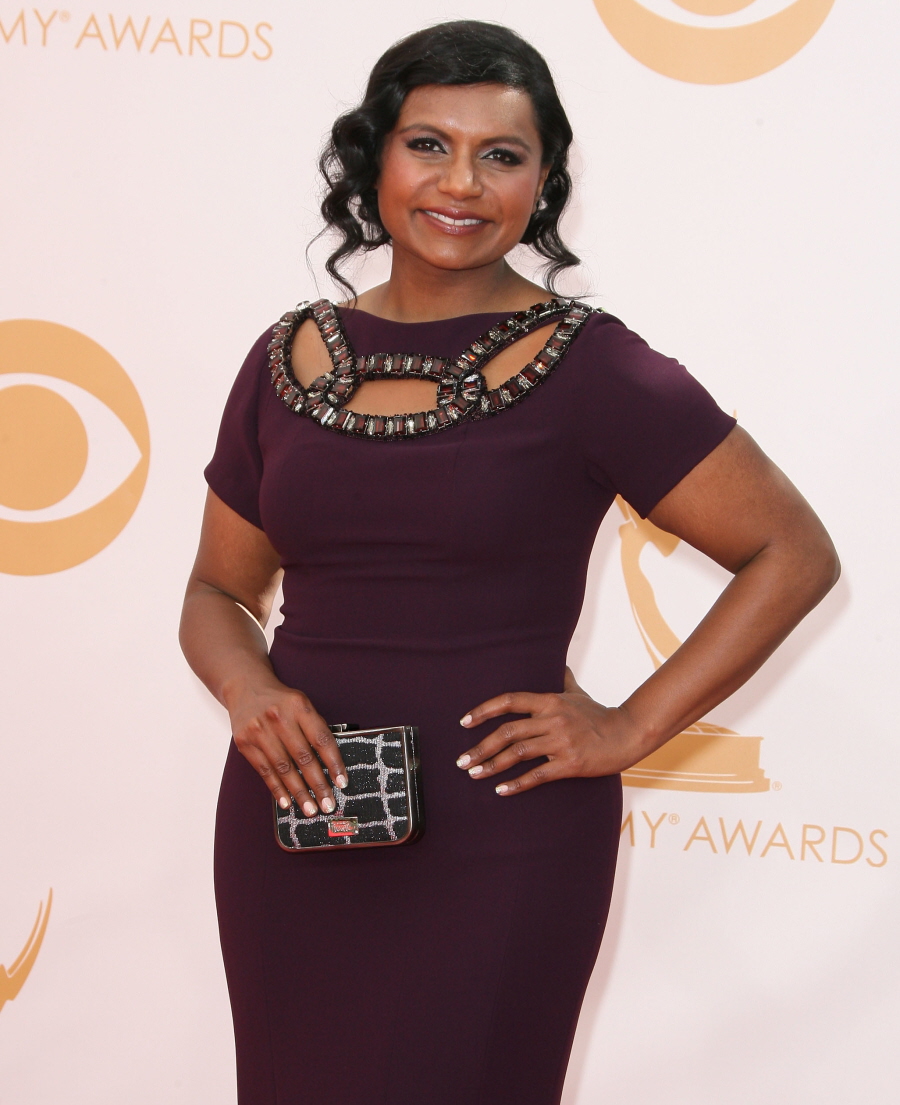 Photos courtesy of WENN, Parade.