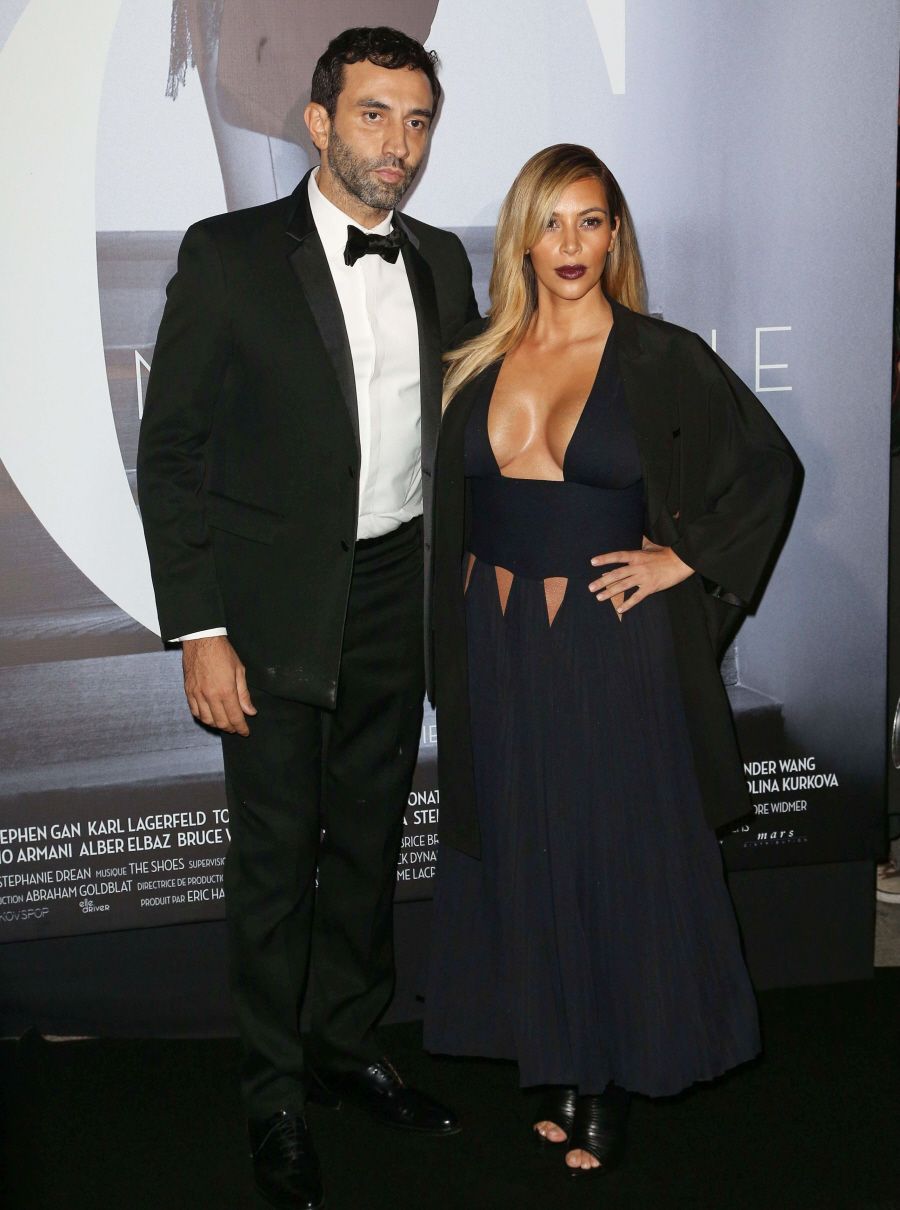 I don't even have words for how much Riccardo Tisci (the chief designer for Givenchy and Kanye West's BFF) must hate Kim Kardashian. Do we even know for sure Riccardo is gay? Because no self-respecting gay man would allow his female "date" for a major event to look like this. IN PARIS. These are pics of Kim and Riccardo at last night's Parisian premiere of Mademoiselle C, a documentary about Carine Roitfeld (former editor of Vogue Paris, current editor of CR Fashion Book, etc).
Obviously, Kim's dress is Givenchy (Hubert Givenchy is rolling over in his grave as we speak). It is AWFUL. I'm not even focusing on the cleavage, which is trashy, but just the design of the dress is completely terrible! Look at the skirt!!! This is some cheap, budget design work. Tisci is the worst thing to happen to a major fashion house since…? As for Kim… I just feel bad for her, I really do. She's just doing whatever Kanye tells her to do. And Kanye thought this looked good. Kanye thinks this is high-fashion. Anyway – there are photos of Kim at the airport, so at last she's flying back to her baby.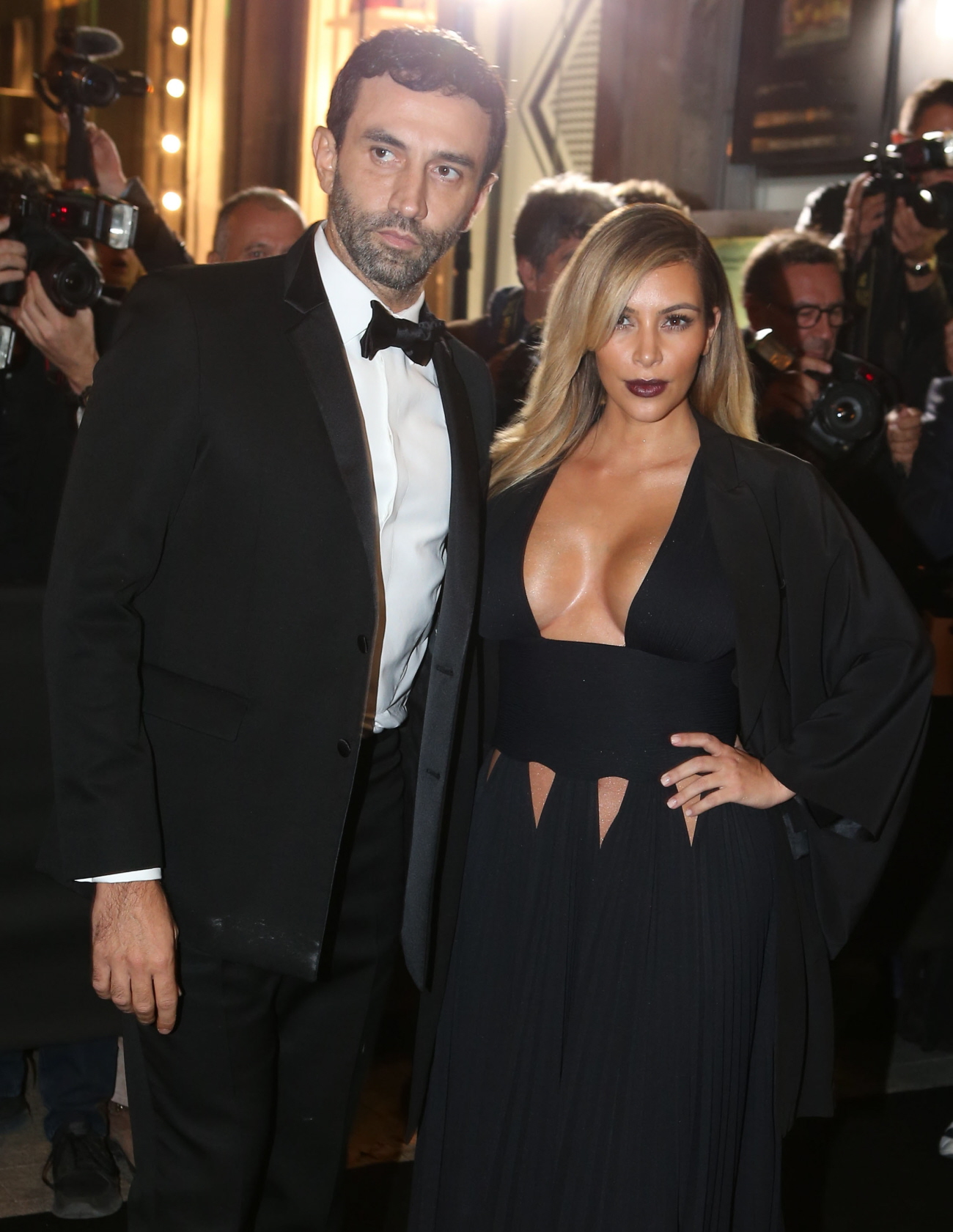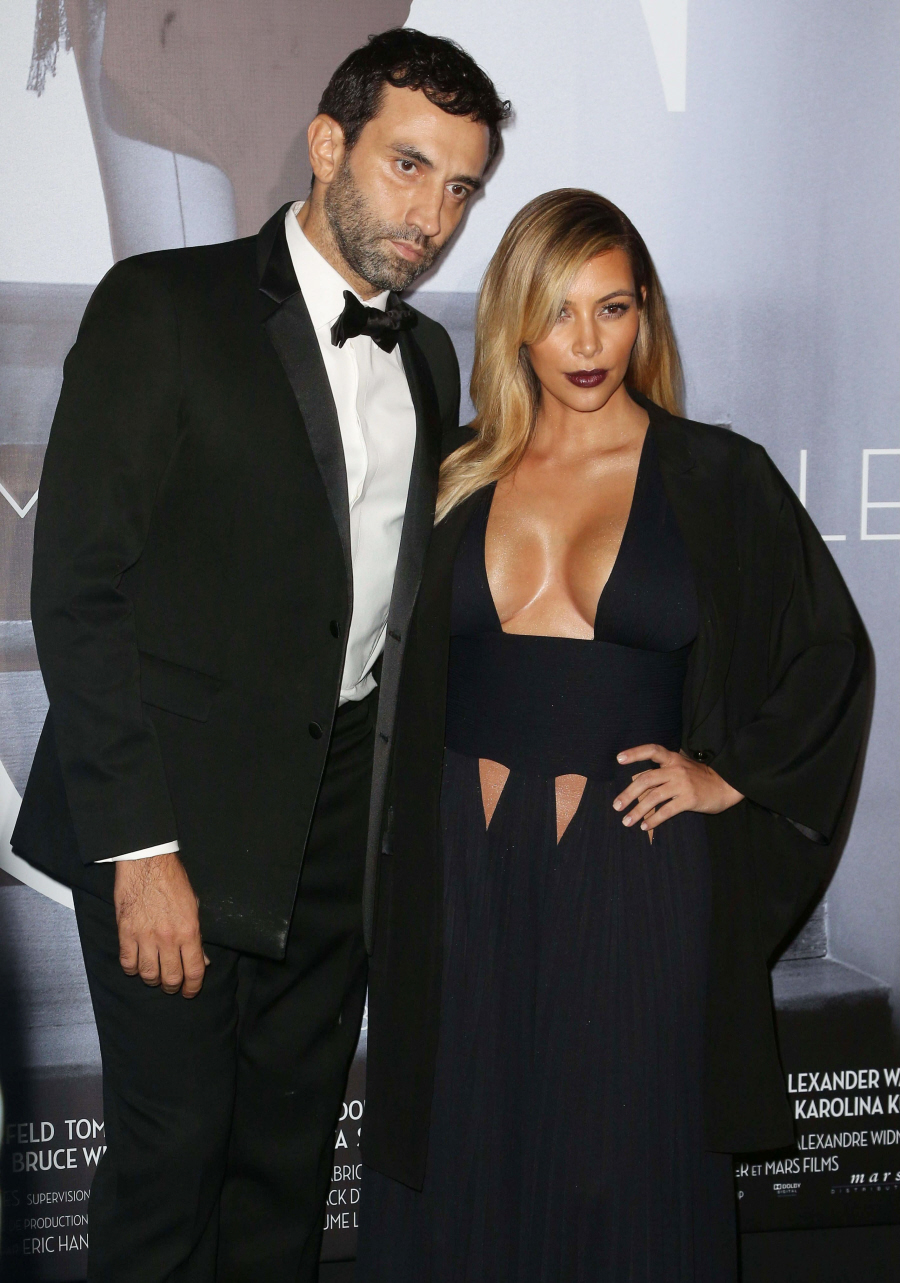 More photos from the Mademoiselle C premiere – no one looked good. Angie Harmon wore Valentino. This looks SO cheap.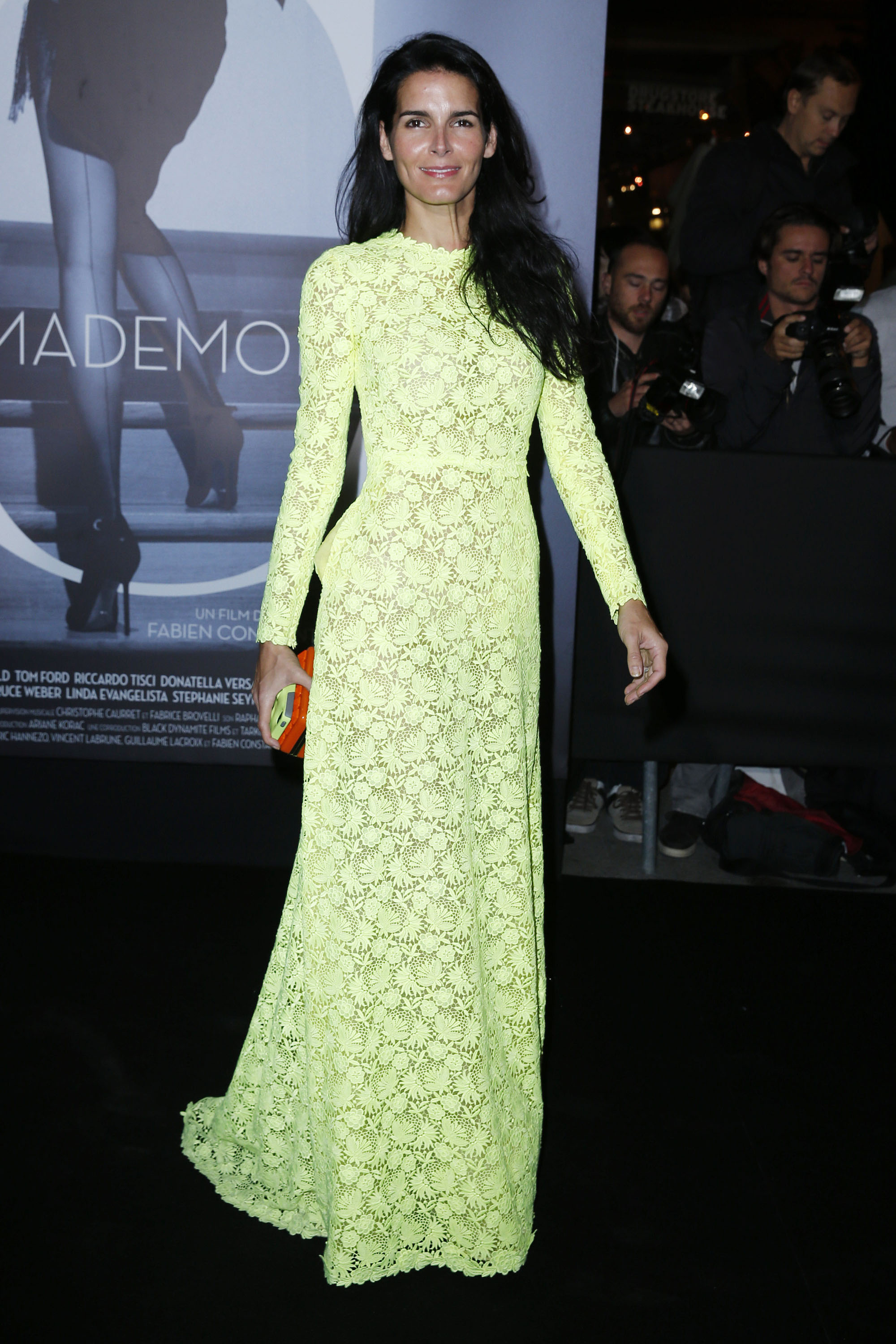 And here's Kate Upton in a lace gown which does not really suit her figure at all. She looks dowdy, not sexy. And she looks like a doily barfed on her.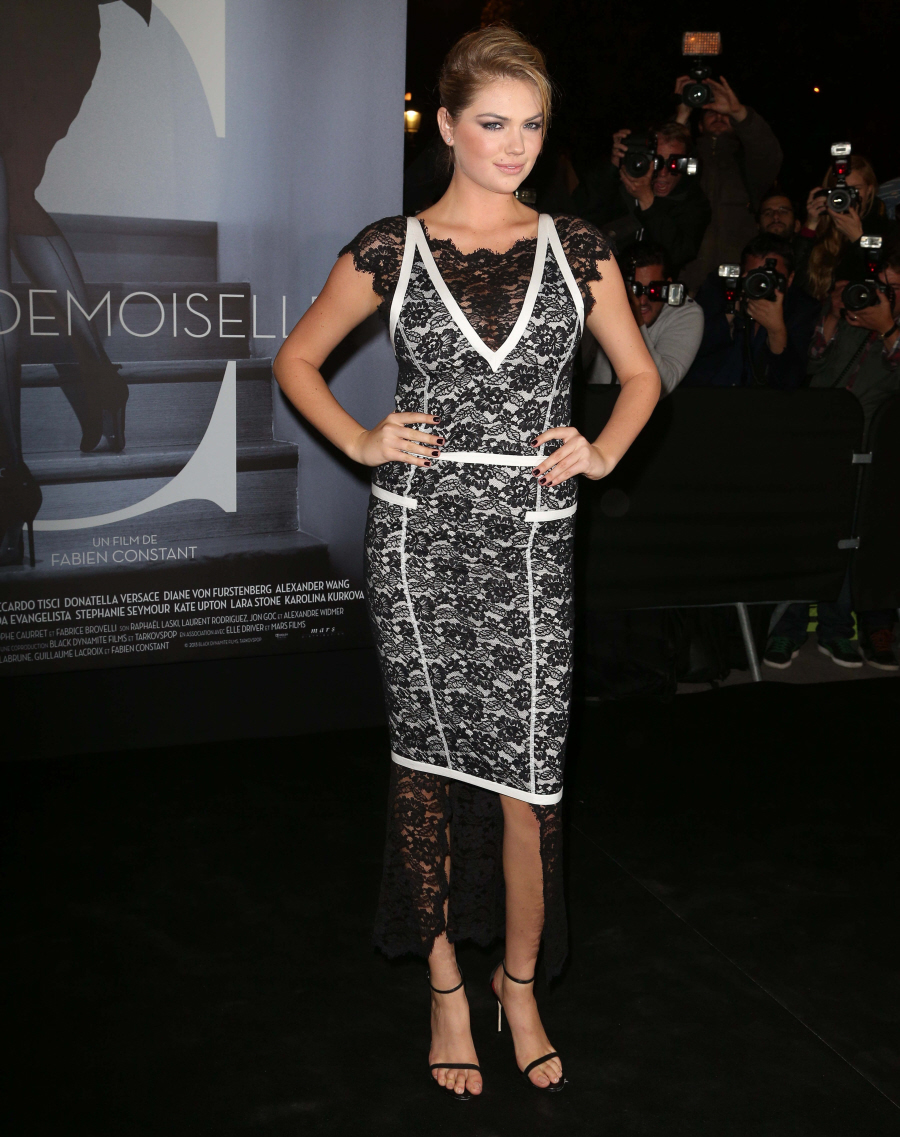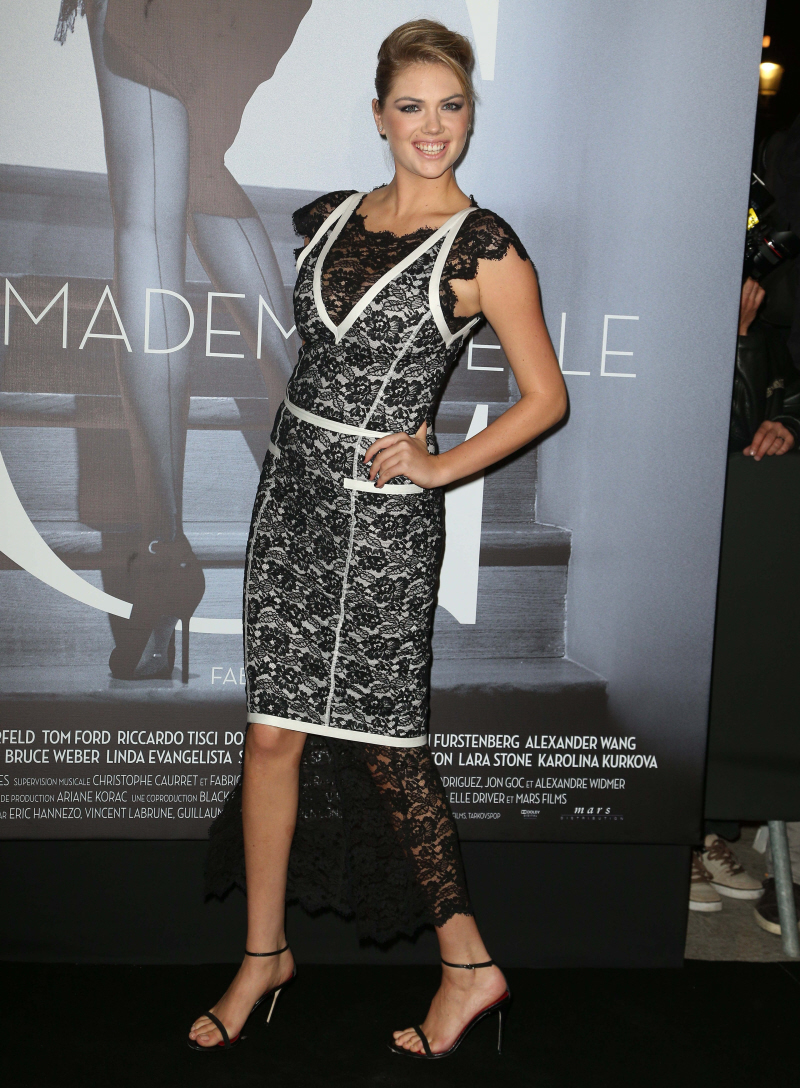 Photos courtesy of WENN, Fame/Flynet.