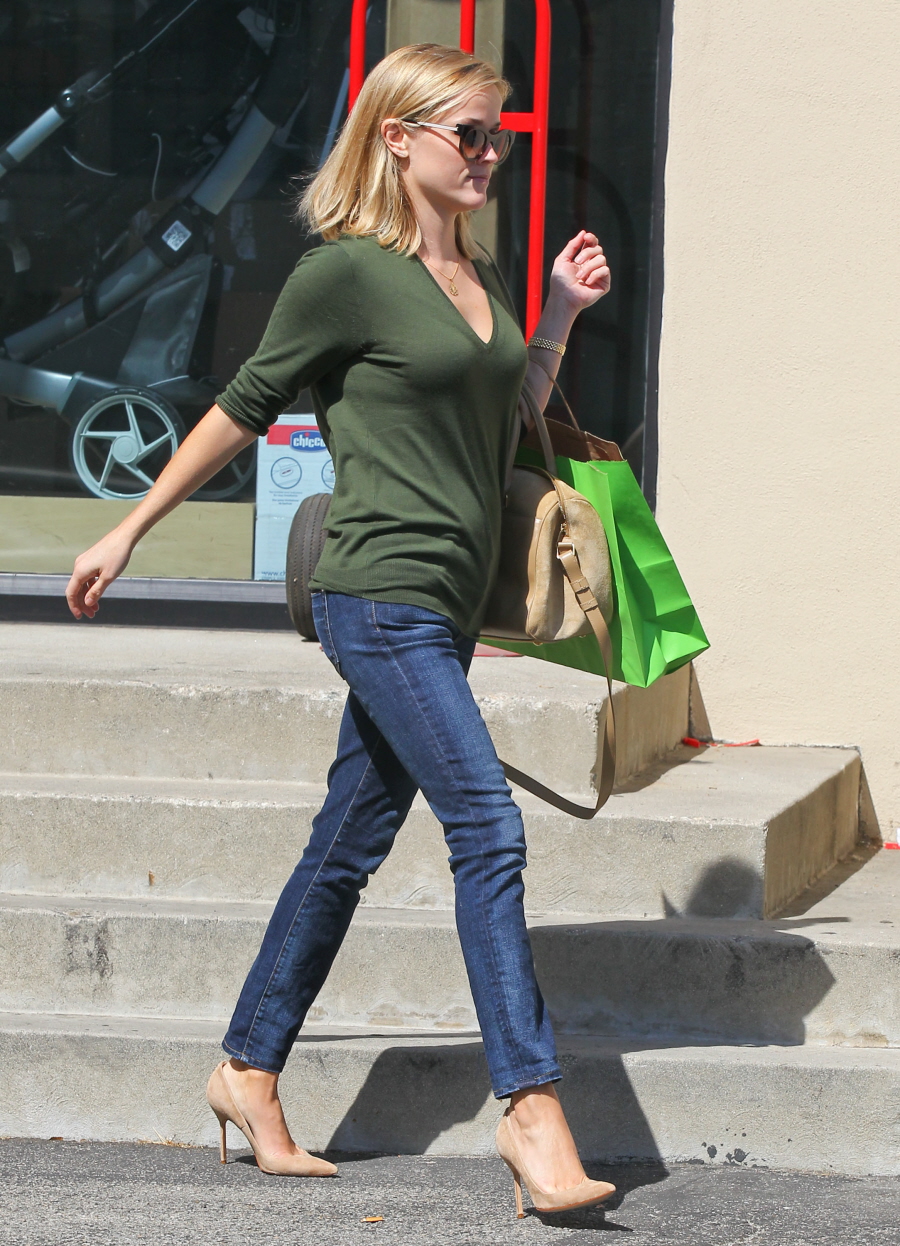 Even though I have mucho disdain for Reese Witherspoon as an American Citizen Standing On American Ground a person these days, I kind of love the way she's been dressing lately. I don't feel bad about looking at paparazzi photos of her either – Reese clearly wants to be photographed out and about in LA, and as such she models some very cute casual clothes. I especially like the green v-neck she wore for an outing to Right Start – to pick up baby stuff, I guess. Because ladies love to go shopping in three-inch heels.
Late last week, Reese signed on to a new movie. It is… a romantic-comedy. SHOCKING. It also has a fairy tale theme, because of course it does. The only films being made these days are about fairy tales or comic books.
Disney is taking a comedic look at the fairy-tale genre. The studio has picked up Happily Ever After, a pitch from Nahnatchka Khan, the creator of Don't Trust the B—- in Apartment 23, that has Reese Witherspoon attached to star.

Witherspoon is also on board to produce with her Pacific Standard partner Bruna Papandrea. John Jacobs of Smart Entertainment is also producing.

The idea is to catch up with a prince and princess about 10 years after they have ridden off into the sunset for their "happily ever after." The couple discovers that even in fairy-tale land, you have to work to keep your relationship and your life together.

The idea for it was generated by at Smart Entertainment's head of production, Zac Unterman. Jacobs and Unterman approached Khan with the idea; they knew the writer from working on American Dad for many years. The three developed together into a great pitch, which they then took to Witherspoon. After some more honing, they then took it to Burr and Westerman who sparked to it and set the project up. Unterman will act as an exec producer.

Happily brings Witherspoon back into the fold of the studio that made her 2002 hit romantic comedy, Sweet Home Alabama. The actress is in pre-production on Wild, Fox Searchlight's adaptation of the Cheryl Strayed memoir. (Witherspoon is starring and producing via Pacific Standard the Jean-Marc Vallee drama.)
I was going to say that Reese is 37 years old, and maybe it's time to forgo the pitch meetings when the pitch involves anything about being a fairy tale princess in a romantic comedy… but then I remembered that some actresses are still beating the dead rom-com horse well into their 40s, so what do I know? This seems like the kind of movie that Amy Adams would have passed on, right? And Drew Barrymore too. Still, I guess Reese needs the money. Her liquor bills are getting out of control.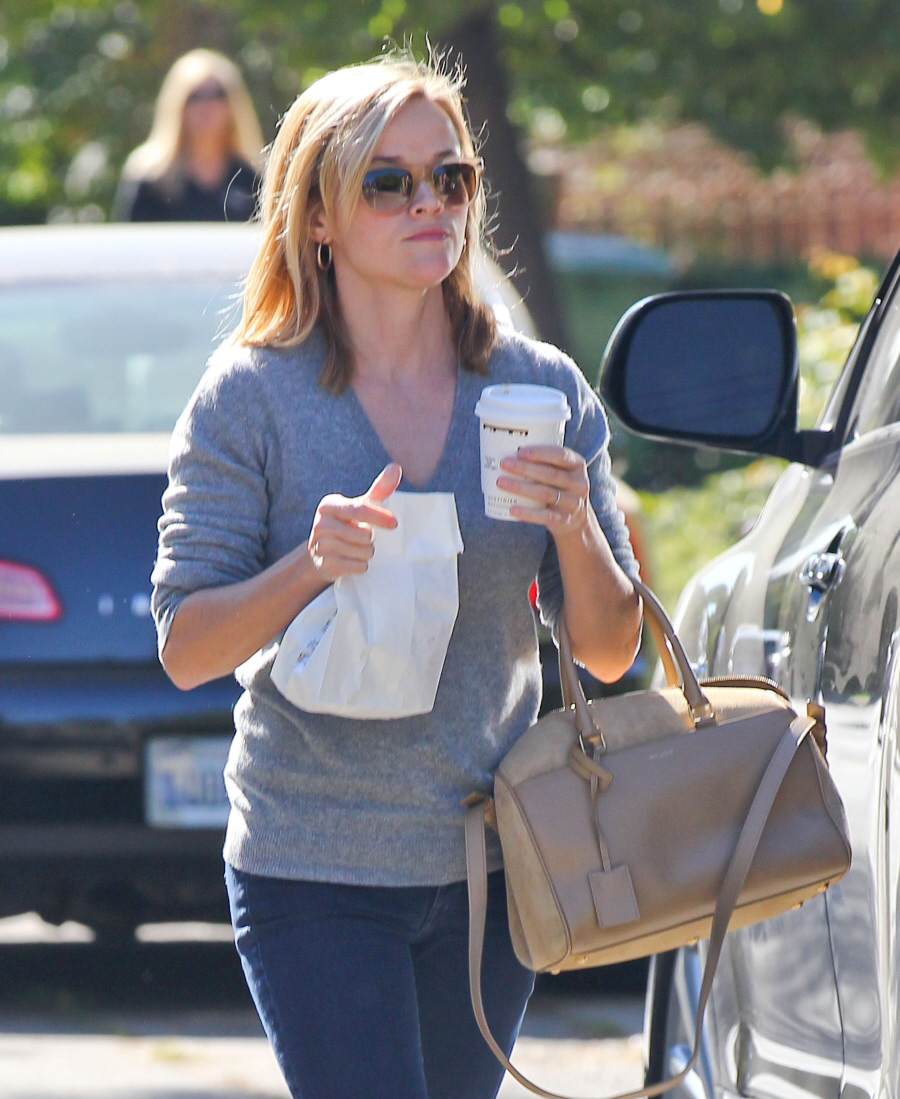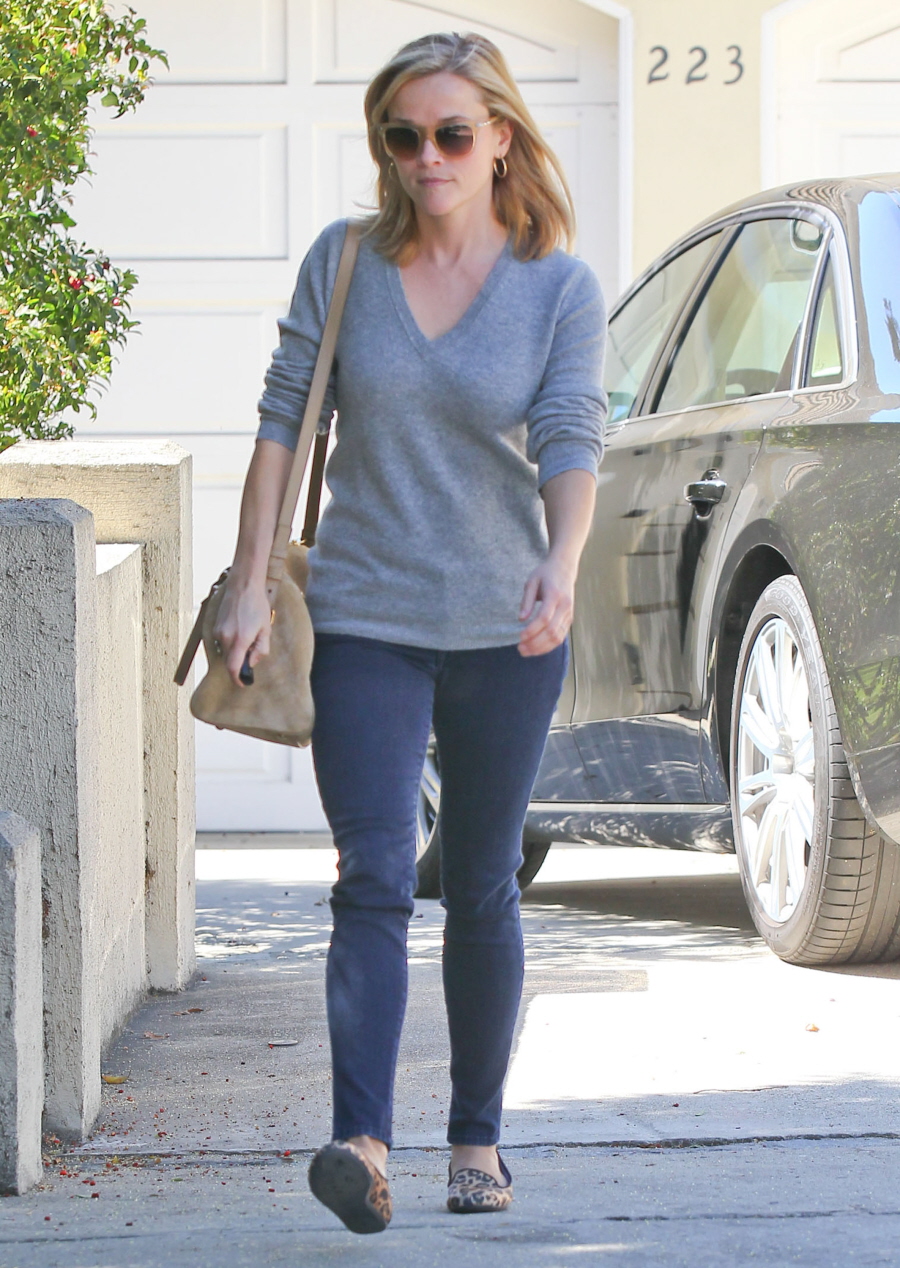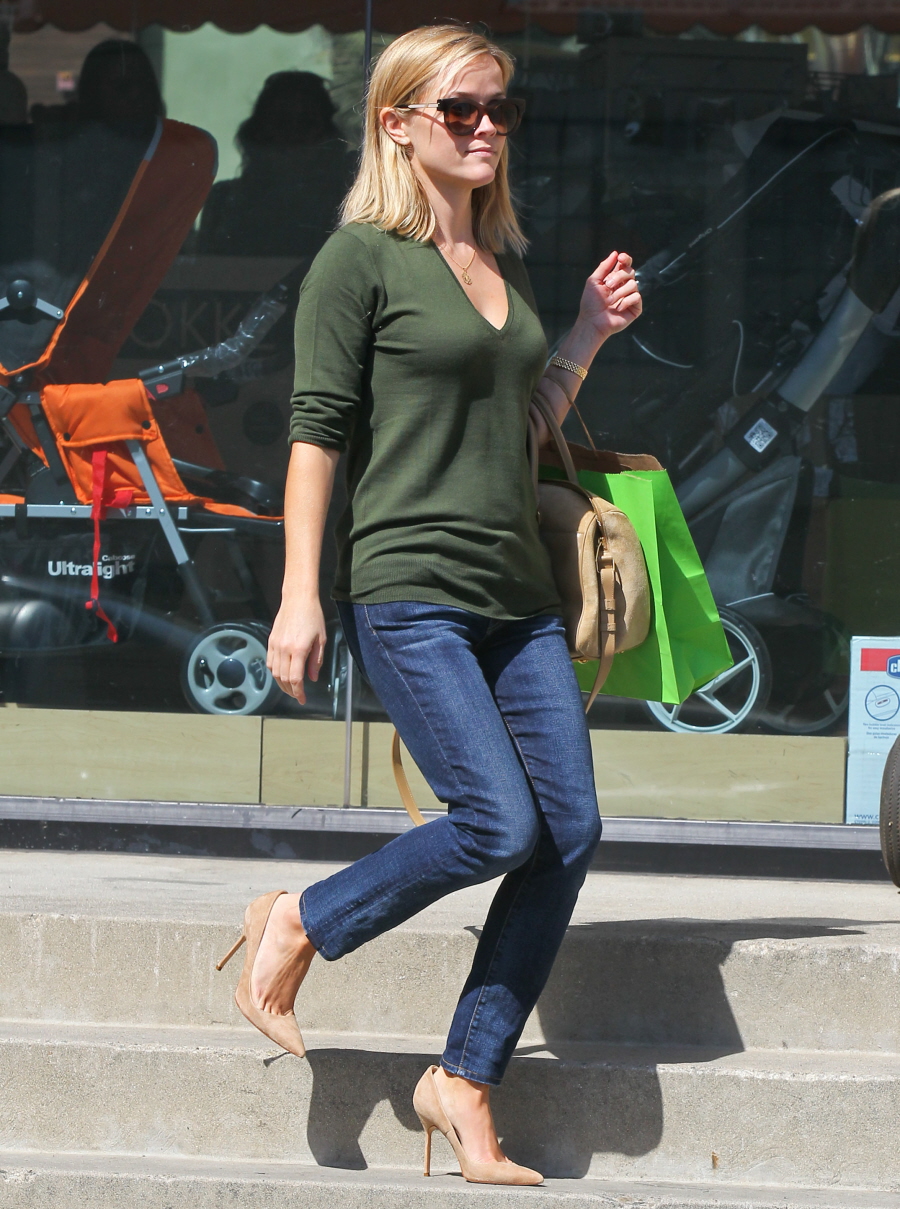 Photos courtesy of Fame/Flynet.