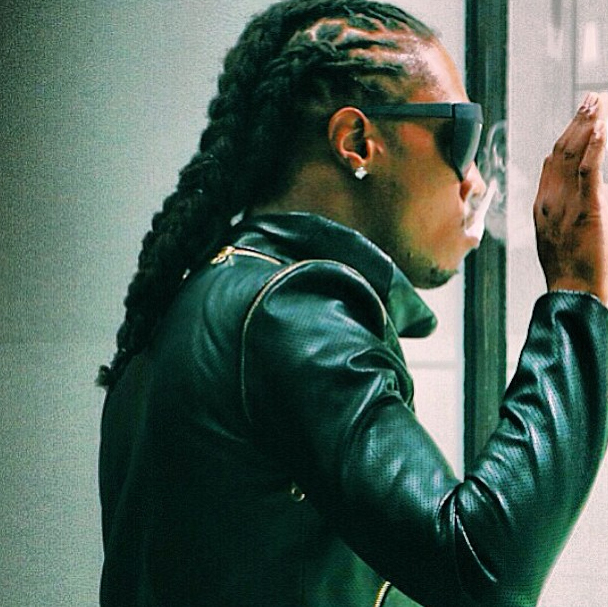 I don't expect this Miley Cyrus post to make waves like most our recent discussions. The Miley news simply isn't coming down in the downpour we've grown accustomed to these days. That should soon change. The above image comes from rapper Future's Instagram. Miley has appeared as a "naked alien" in his new music video. I think this picture shows him looking at her. I don't know. They're being very cryptic about it, but the video drops on Friday. Miley is supposed to be nude except for body paint. Of course.
Let's do some bullet points.
* Miley's still working it even if she's not giving dumb interviews right now. Bangerz is dominating the music charts in 70 countries. She is #1 on the US charts and #1 on the UK charts. Yes it's depressing. Yes I am still surprised.
* CNN is preparing a special program called "The Life of Miley Cyrus" that will air this Saturday. Miley takes over cable news? Great.
* The Mail performed an amazing exposé of Terry Richardson. Read it. It covers what we've already heard from the likes of Jezebel and goes from there. It's refreshing to see how his reputation is spreading. If it took Miley degrading herself yet again for Uncle Terry, then I guess it's worth it.
* Miley is still getting hot and heavy with Liv Tyler's ex boyfriend, Theo Wenner. Radar Online says they talk several times per day and are "definitely dating." She is "definitely completely in lust with him."
* Scientists are very upset about Miley Cyrus' tongue. Slate magazine devoted a good 1000 words by quoting various dentists about the white coating that disturbs us all. They detail a bunch of scary sounding causes for white tongue, but I think it comes down to Miley being dehydrated (too much Molly?) and not brushing her tongue. Isn't it amazing that Miley's tongue is the subject of so many theories? Crazy.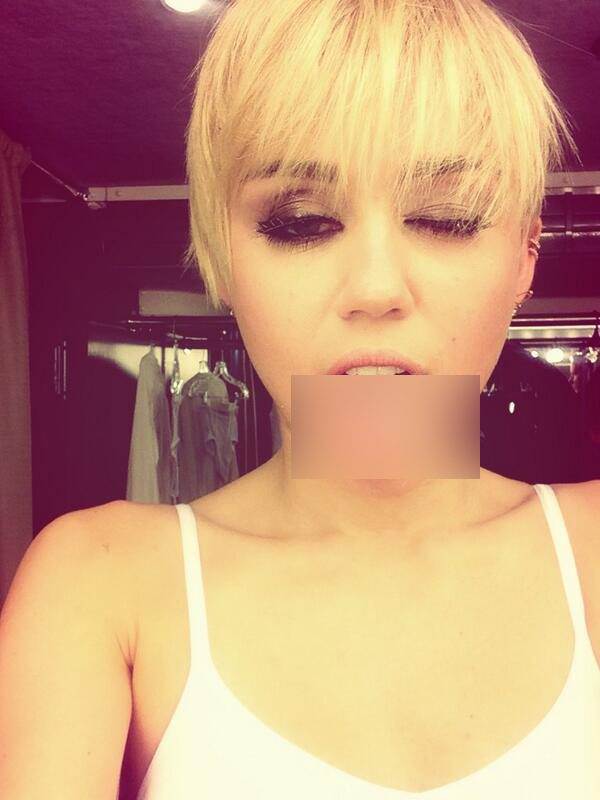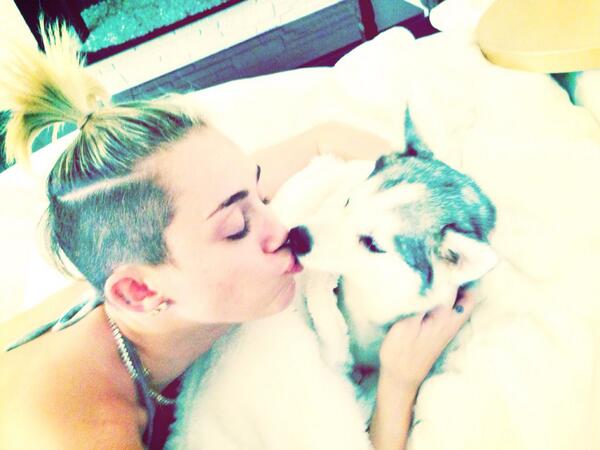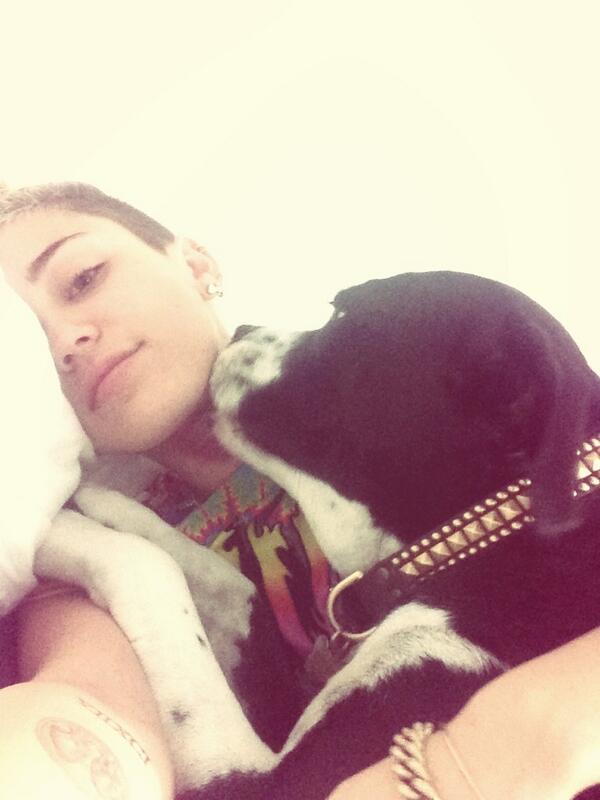 Photos courtesy of Terry Richardson's revolting diary, Future on Instagram & Miley Cyrus on Twitter