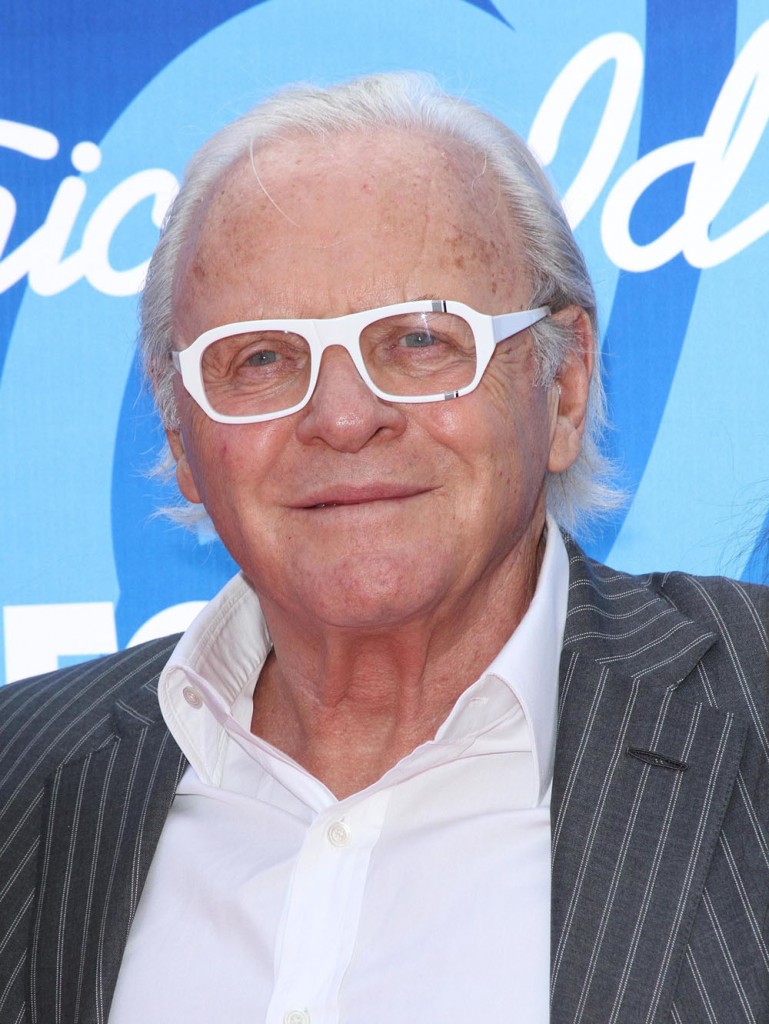 Breaking Bad fans – do you remember how you felt about the first, say two to three episodes? It was about two years ago for me, and I remember thinking that Breaking Bad was slow but deep. It took me a handful of episodes to get invested in the characters and after that I couldn't get enough. Like most other people, I binge watched it until I was all caught up, and then I was sure to watch the new episodes as they aired. It's also one of the few shows, well the only show I can think of, that remained consistently excellent for years. I've noticed that most shows start to go downhill after the second season, but not BB. There were some bizarre moments, like when Walt and Jesse spent the entire time in the lab looking for a single fly, but even that was good television. There were so many moments in that show that I'll never forget. The methhead mom killing her boyfriend with an ATM, Walt doing nothing when Jesse's girlfriend choked to death, Skyler walking into the pool as some kind of staged cry for help that still felt genuine, Jesse shooting at Mexican gangsters just like in the video game he played constantly.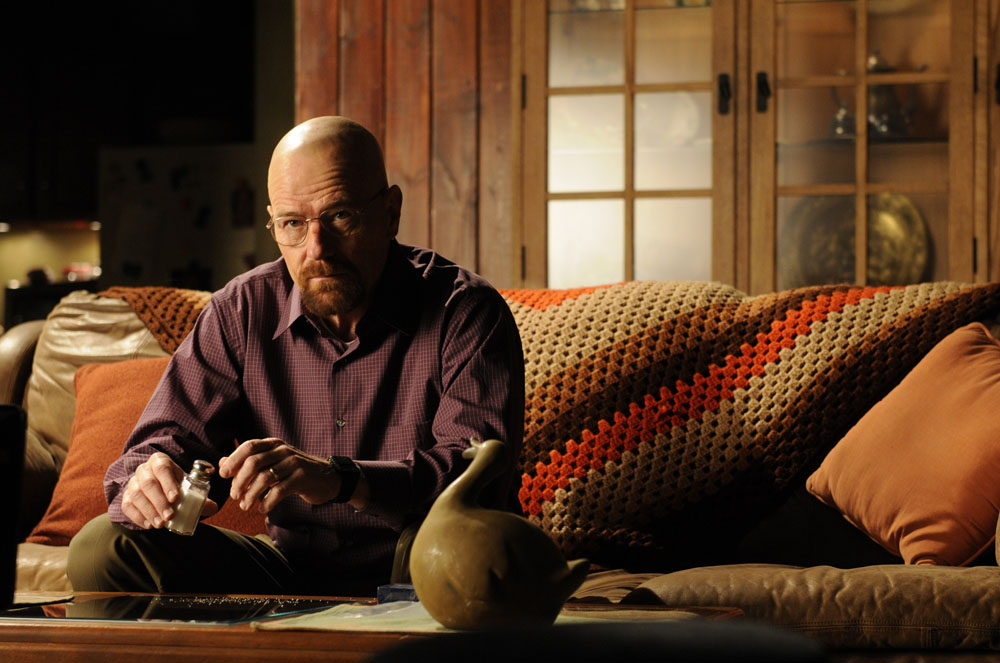 I could go on about Breaking Bad, and how it never disappointed and always entertained me. So many other people feel the same, and we're still getting used to the idea that it's over. So that's why it was so wonderful for me to read a gushing letter about BB that Anthony Hopkins just sent Bryan Cranston, via their agency. It sounds like it could be a fake letter written by a fan and just attributed to Hopkins, but it's not! Gawker verified that Hopkins really did send this e-mail, and that he really did love Breaking Bad so much that he tried to personally reach out to Cranston.
Dear Mister Cranston.

I wanted to write you this email – so I am contacting you through Jeremy Barber – I take it we are both represented by UTA . Great agency.

I've just finished a marathon of watching "BREAKING BAD" – from episode one of the First Season – to the last eight episodes of the Sixth Season. (I downloaded the last season on AMAZON) A total of two weeks (addictive) viewing.

I have never watched anything like it. Brilliant!

Your performance as Walter White was the best acting I have seen – ever.

I know there is so much smoke blowing and sickening bullshit in this business, and I've sort of lost belief in anything really.

But this work of yours is spectacular – absolutely stunning. What is extraordinary, is the sheer power of everyone in the entire production. What was it? Five or six years in the making? How the producers (yourself being one of them), the writers, directors, cinematographers…. every department – casting etc. managed to keep the discipline and control from beginning to the end is (that over used word) awesome.

From what started as a black comedy, descended into a labyrinth of blood, destruction and hell. It was like a great Jacobean, Shakespearian or Greek Tragedy.

If you ever get a chance to – would you pass on my admiration to everyone – Anna Gunn, Dean Norris, Aaron Paul, Betsy Brandt, R.J. Mitte, Bob Odenkirk, Jonathan Banks, Steven Michael Quezada – everyone – everyone gave master classes of performance … The list is endless.

Thank you. That kind of work/artistry is rare, and when, once in a while, it occurs, as in this epic work, it restores confidence.

You and all the cast are the best actors I've ever seen.

That may sound like a good lung full of smoke blowing. But it is not. It's almost midnight out here in Malibu, and I felt compelled to write this email.

Congratulations and my deepest respect. You are truly a great, great actor.

Best regards

Tony Hopkins.
That's how you know a show is beyond good. That's how you know it will go down as one of the best shows in history. When a legend and one of the best living actors takes the time to personally reach out to a show's star and congratulate him. I love how Hopkins was like "it's midnight, I'm not blowing smoke up your ass, you know all these hollywood types are phony but this is genuine." It really came across that way. Anthony f'ing Hopkins just told Bryan Cranston that his acting was the best he's ever seen! The dude is 75 years old and he's been acting for over 50 years. That's the highest praise coming from him.
I agree that everyone involved in Breaking Bad, even the minor characters, are excellent actors. More than that, I think they had a working environment and a camaraderie that brought out the best in everyone. I want to see that happen again, and more often, on television. Maybe we'll get another chance with sleazy lawyer Saul Goodman's spinoff. It's also being created by Vince Gillian, who created BB, and will have the same writer-producer from BB. So we have an excellent comedy to look forward to from the same team. That's some consolation. So is the fact that I can watch this show over again.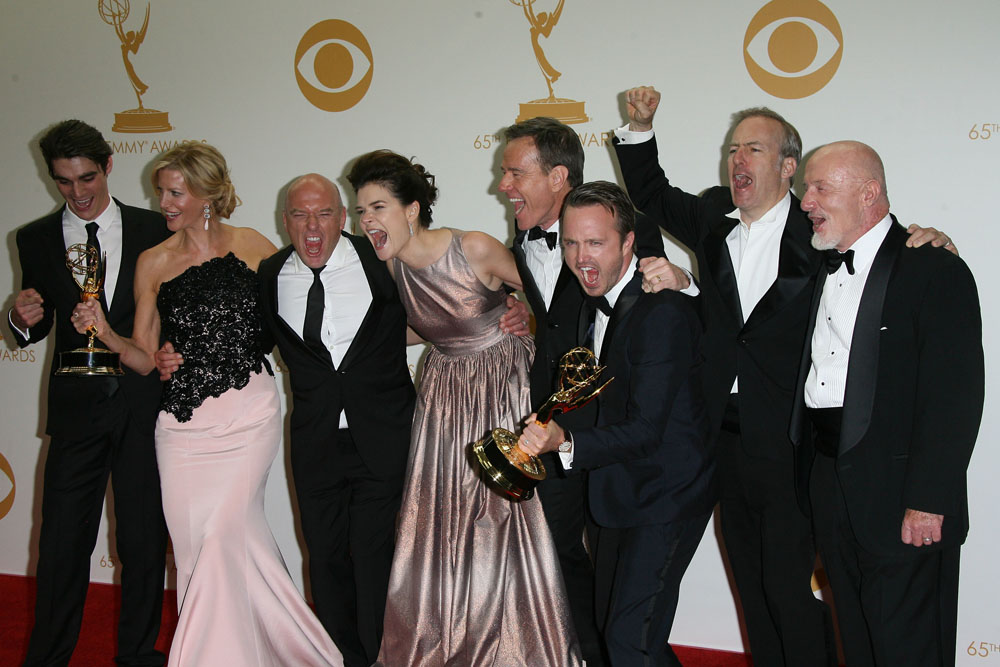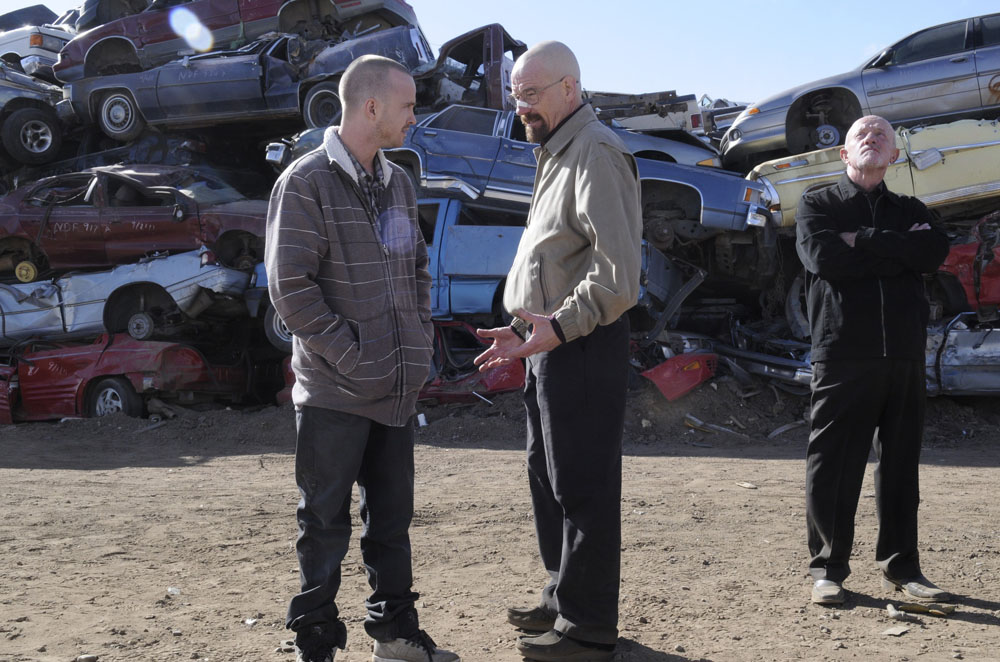 Photo credit: WENN.com