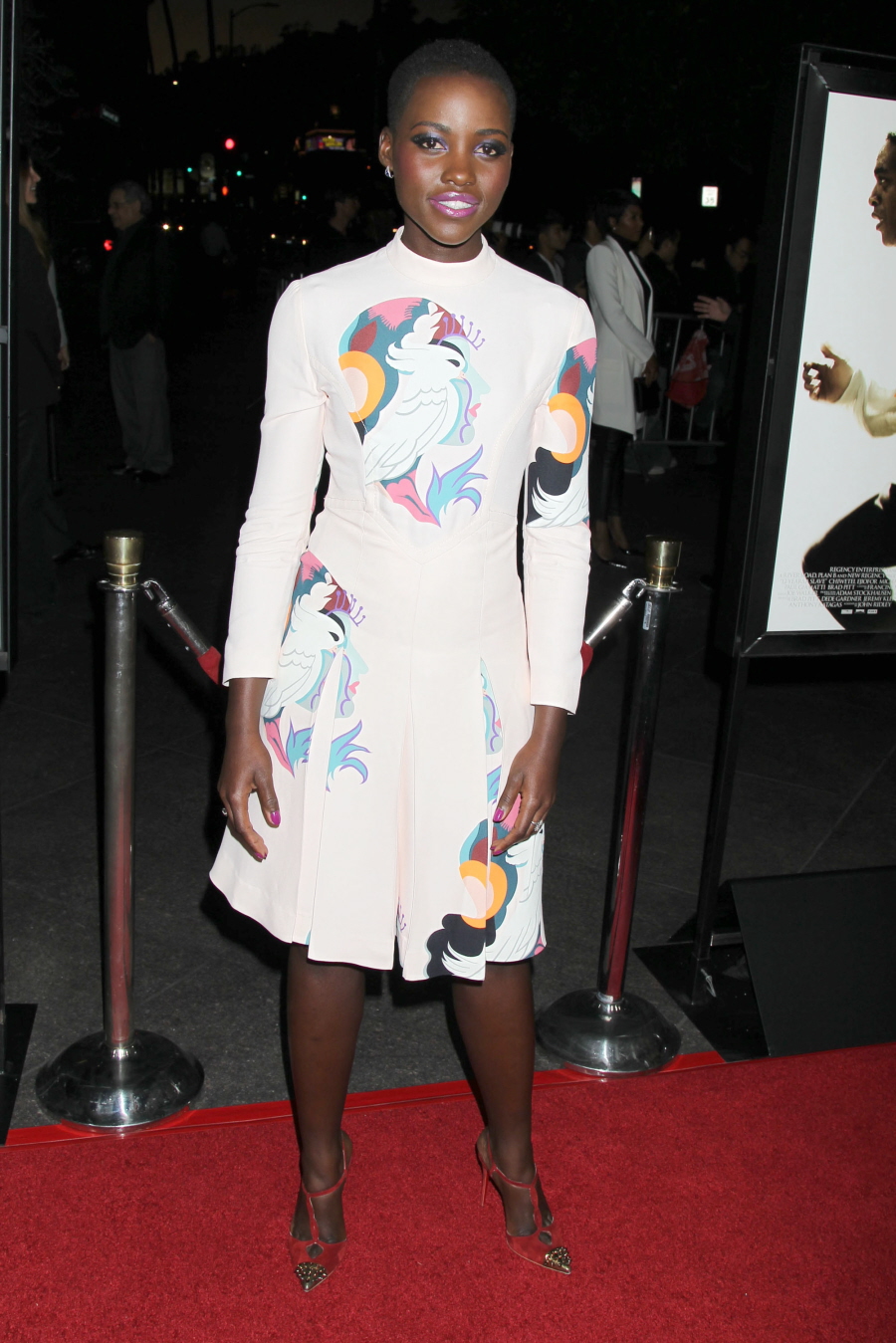 Here are some photos from last night's LA premiere of 12 Years a Slave. Michael Fassbender was not in attendance, which is fine because I'm now starting to worry that my long time Irish-German Thunder-Crush is kind of an idiot. It will pass, I'm sure, so for now let's spend some time with the other stars of 12 Years a Slave. Stars like Lupita Nyong'O and Chiwetel Ejiofor.
If you've been following the promotional tour for 12 Years, you've quickly come to the realization that Lupita is something of a style star. She's a beautiful, petite Kenyan actress who seems to love fashion and making big style statements. In the past few months, she's rocked the hell out of some gorgeous gowns by Rodarte, Roland Mouret and Prada. For this premiere, she wore a cartoonish Miu Miu dress which… um? I think it takes a special kind of woman to work this, and Lupita might be that woman. I would hate this on Anne Hathaway. I can't imagine that Cate Blanchett or Tilda Swinton would even attempt this. But on Lupita… it's interesting? I wish I didn't have to defend it though. I hope she goes back to more traditional looks.
I'm also including pics of Chiwetel. I've never noticed it before, but he's got some thunder on the red carpet too, right? Very handsome. Maybe I just like him better with some scruff? That's totally possible. And he knows how to wear a three-piece suit too. Also: that's his girlfriend Sari Mercer. She looks like Evan Rachel Wood, right?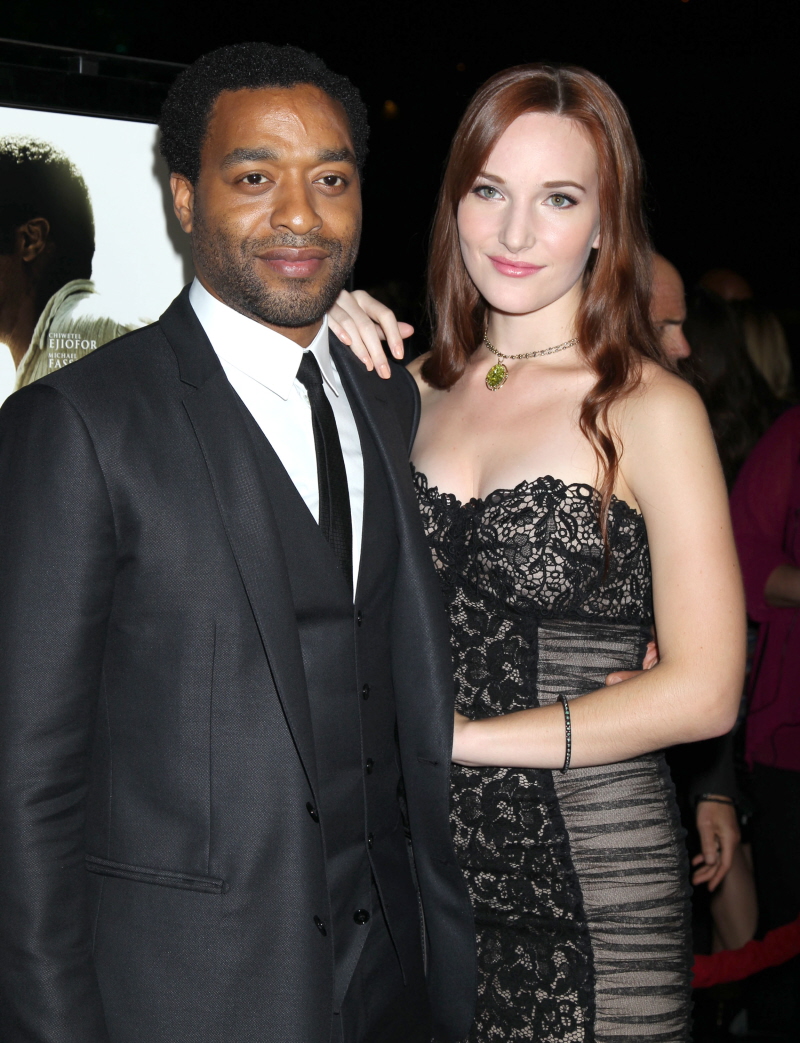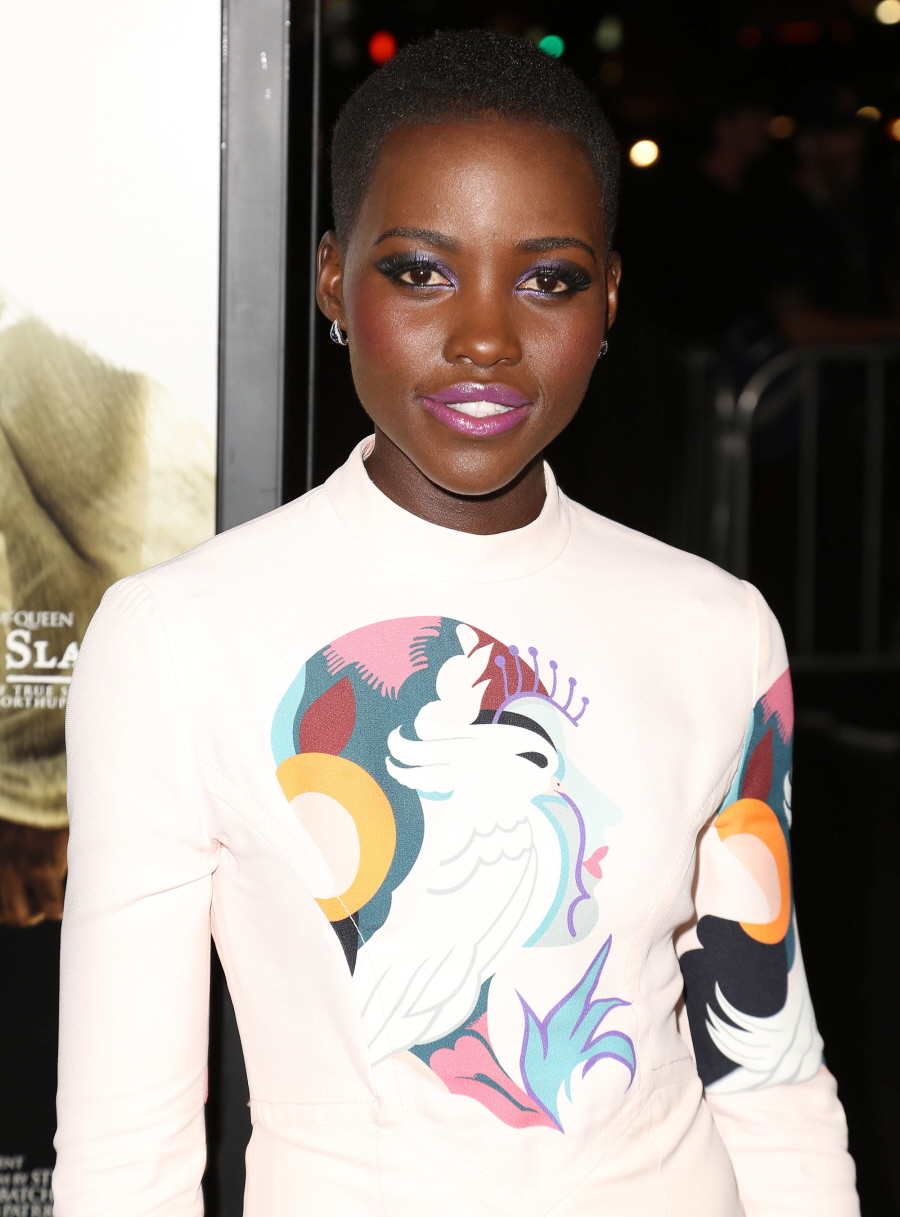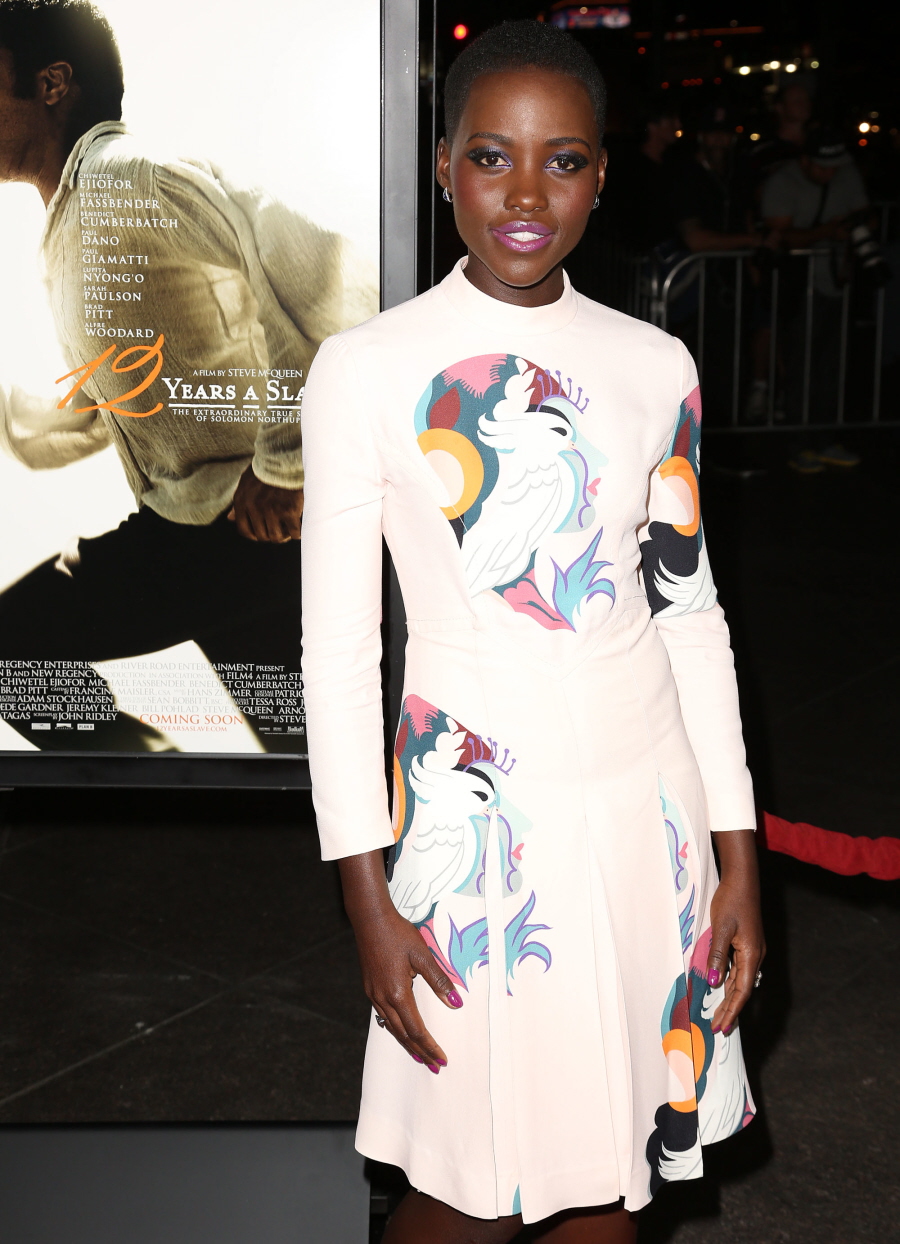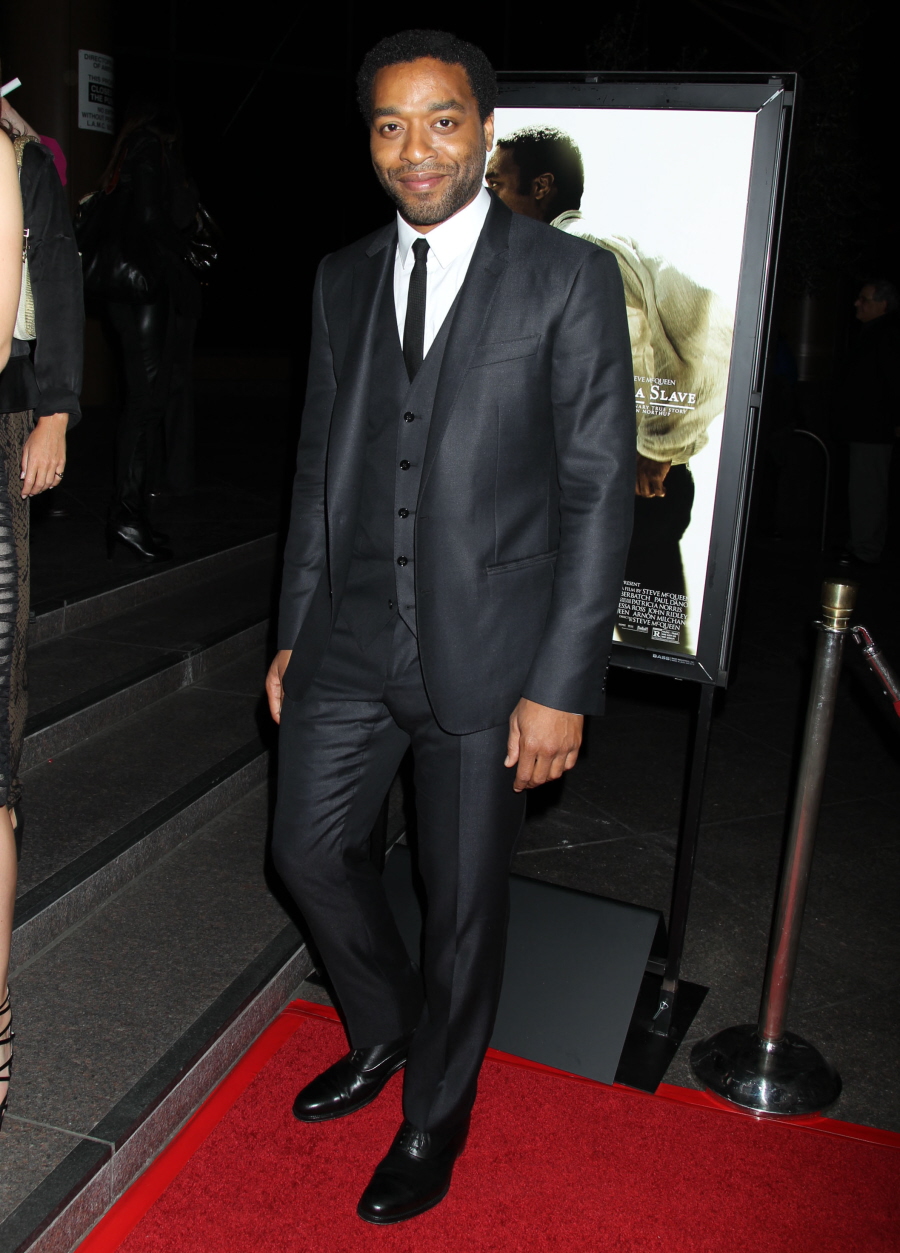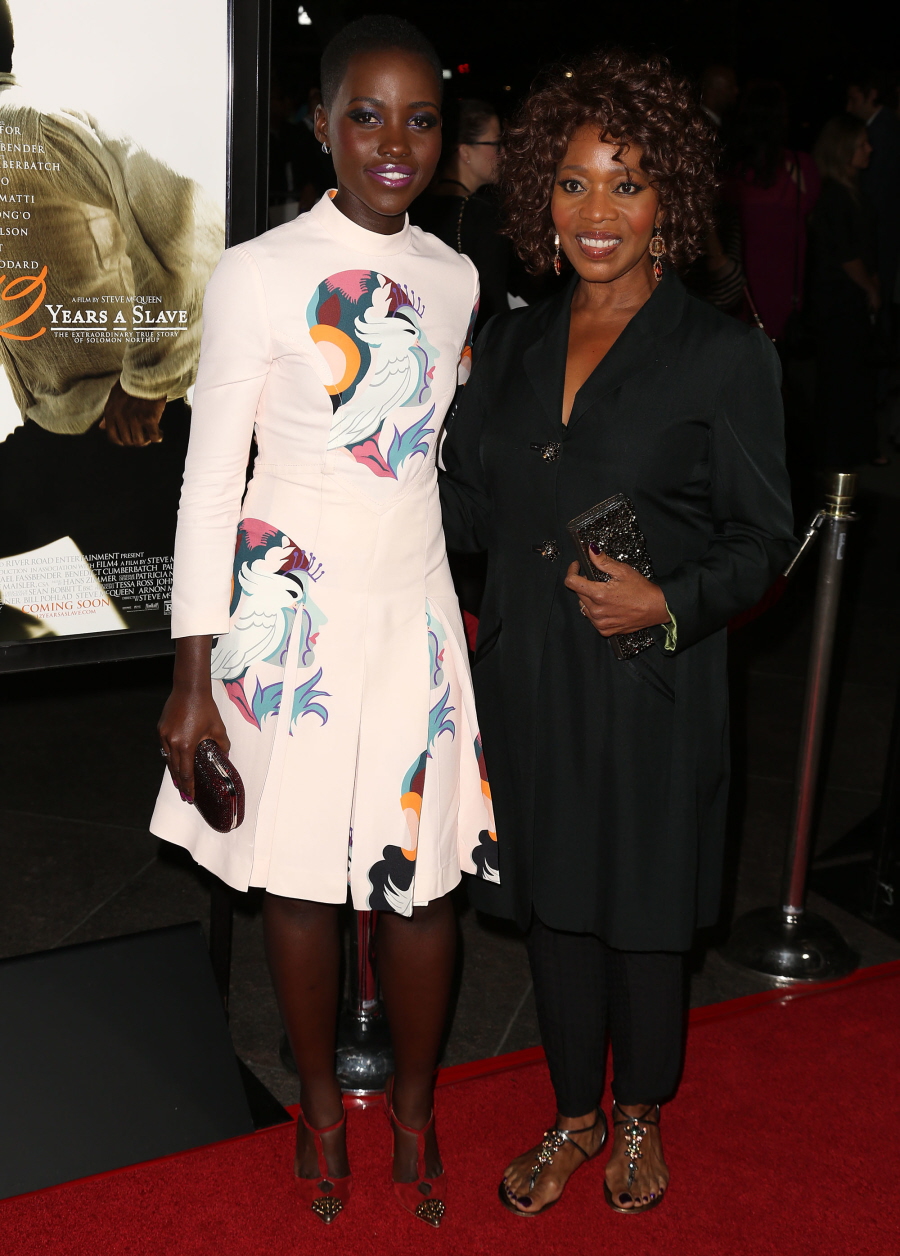 Photos courtesy of WENN and Fame/Flynet.