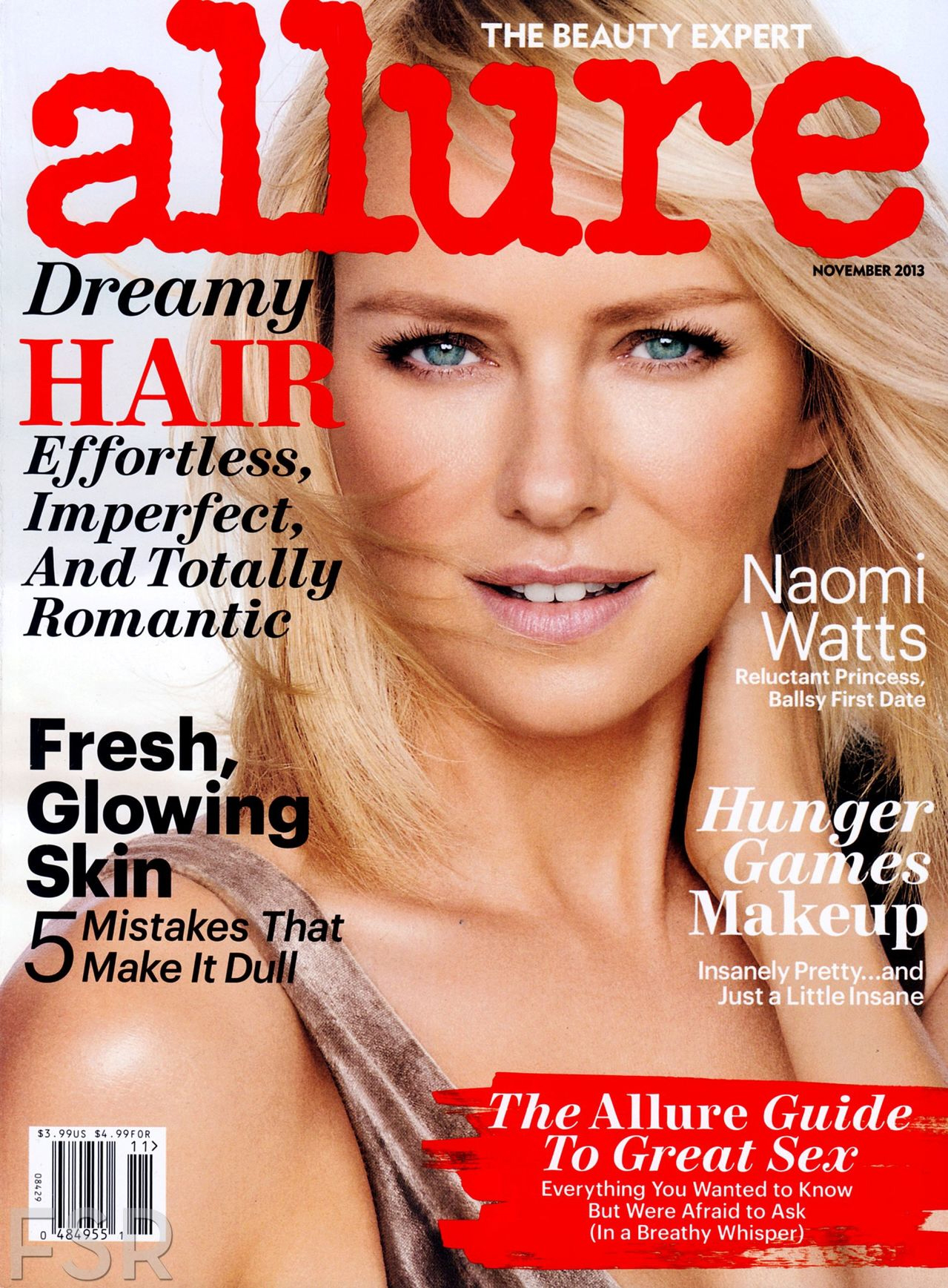 I do feel sorry for Naomi Watts. She covers the new issue of Allure, and it's a lovely shoot for a lovely woman. Except that she's promoting the sh-tfest that is Diana, the film that has already been laughed out of theaters because it was completely and totally awful. Those were the worst reviews of Naomi's career. And still, she has to eat it. She still has to promote it. You can see Naomi's Allure slideshow here, and here are some highlights from the interview:
How Naomi got together with Liev Schreiber: "It was a lot more ballsy than I would ever normally be," says Watts, who had met Schreiber years before they saw each other at the Met Costume Institute Gala in 2005. "He got up to say he was leaving, and I was like, 'Oh, sh-t.' So I said something cheeky. 'Don't you want my digits?' It made him laugh. He texted me saying, 'Would you like to go for a drink right now?' And I said, 'No, I'll meet you for breakfast tomorrow.'"

On Schreiber's claim that she made the director of The Painted Veil hire him: "I didn't get him the role. Of course he got it for himself. He turned it down to begin with, and then I talked him into it…. I really had to push him because I wanted to see him."

On Diana: "I thought, Everyone's going to jump to these comparisons: 'She hasn't got the nose. She hasn't got the voice.' [I thought], it's not going to work; it's too scary. So I said no. But for some reason, I didn't feel completely at peace with that decision. It was nerve-wracking every step of the way until I was there, and then it was like, 'OK, now I'm just doing it.'"

Diana's eyes: The key to playing Princess Diana was all in the eyes, says Watts, here reviewing images with Cavaco and photographer Carter Smith. "There was a ferocity and then a real fragility to her. You're just drawn in by those eyes." Watts perfected the princess's smile and voice ("I've never worked so hard on a dialect," says the actress, who trained with a coach), but at a certain point, she let instinct and feeling take over. "It was an interpretation. I had to make it my own," says Watts.

Her next role: In the comedy St. Vincent De Van Nuys, "I play a woman who's pregnant and pole dancing. I went to a strip club and saw these girls dancing. It's very lazy, not like Scores or Las Vegas. It's very low-rent." If the challenge of Diana was nailing the accent, for this movie it's been perfecting her gyrations. "I'm going to my pole-dancing class" after the shoot, says Watts. "From princess to pole."

Naomi at the age of 45: "Women in their 40s have gone through quite a few different things, and so the roles are going to reflect that," she explains. "People say, 'Oh, it's done by 40,' and now everyone knows it's not. I actually feel like the roles are a lot more interesting."
Don't you just feel sorry for her? Poor Naomi. You are above the crapfest that was Diana. Just cut your losses and go home. Still, I admire the fact that she's still trying to talk it up, I guess. It seems to me that Naomi was so focused on trying to get Diana's mannerisms and voice right that she didn't even pay attention to how awful the script was, maybe? And I did chuckle when she talked about "lazy" strippers at a low-rent grind joint.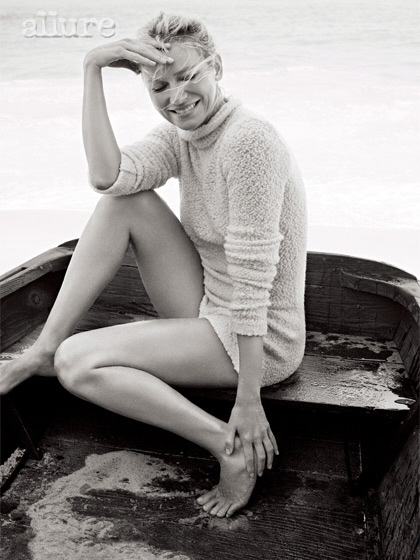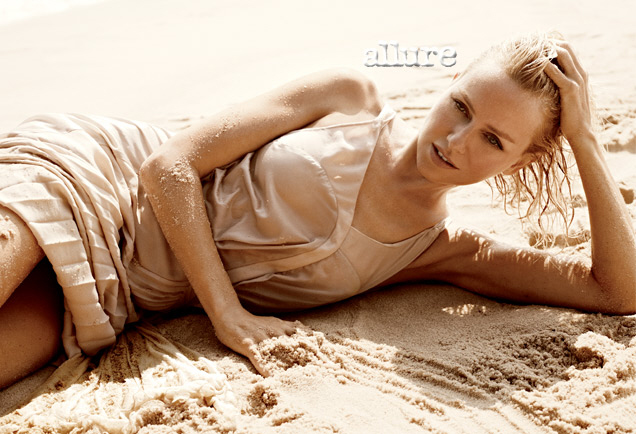 Photos courtesy of Allure.