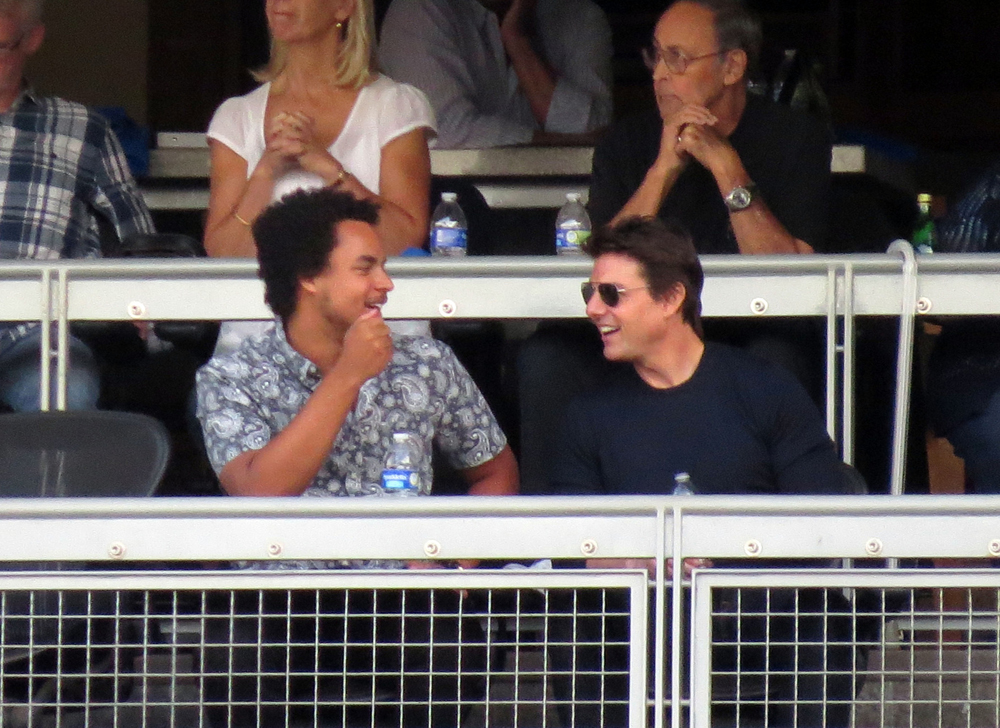 We haven't seem Tom Cruise in months, right? He's back. I guess Tom figured we needed a little Tom (heh) in our lives and wanted to see if we missed him. I've missed him but accept that Tom's not gonna be a newsmaker again until he's got a new woman. A lot of people are surprised that Tom hasn't trotted out Wife #4 yet. Make no mistake — the CO$ powers that be have held meetings on this very issue. After the big Father's Day rollout was ruined by the gossip blogs (sorry!), the CO$ must have told Tom to give it some time. That's fine. I can wait.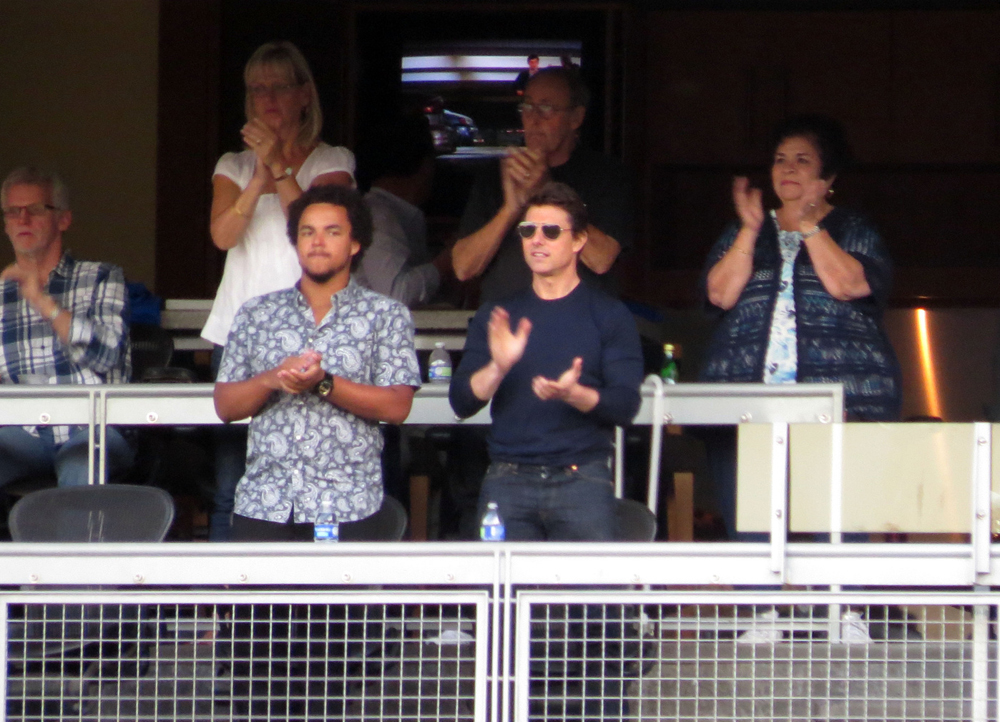 Do you ever wonder where Tom goes for months at a time? He wrapped filming on Edge of Tomorrow (previously known as All You Need is Kill) months ago. Maybe he was receiving some intensive reprogramming. On Tuesday, Tom stepped out in public to attend a Dodgers game with son Connor. Tom was not well received when the celeb cam found him: "The sight of Cruise on the scoreboard provoked a lusty booing from the crowd." The crowd was very happy about Bryan Cranston though!
@JesseSanchezMLB @AdamMcCalvy Sure they just weren't saying "Cruuuuuuuuise"? #notheywerenot

— Dan Cichalski (@NJ_baseball) October 16, 2013
Bryan Cranston wildly cheered on scoreboard after Tom Cruise booed earlier. Dodger Stadium has impeccable taste.

— Greg Beacham (@gregbeacham) October 16, 2013
Ouch. Did they really play "Wish I was a little bit taller" while zooming in on Tom? Harsh! That must be a joke. It's funny as hell, but it can't possibly be true.
Last night, Tom went out to dinner with pals in West Hollywood. His look for the evening was Mr. Motorcycle Man. Is it hard to drive a bike while wearing high heels? These are the things that run through my mind when considering Tom Cruise.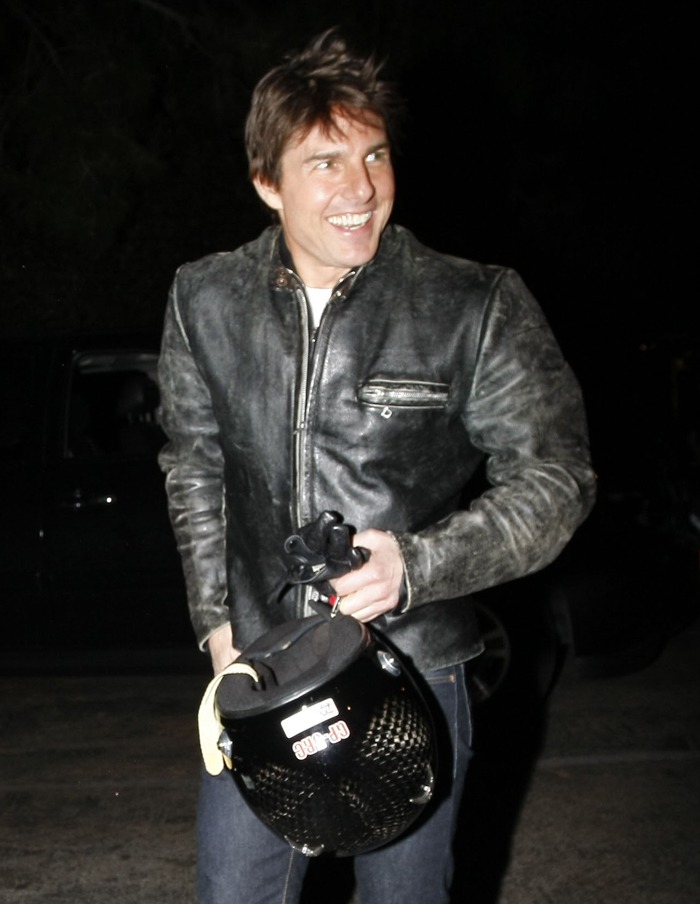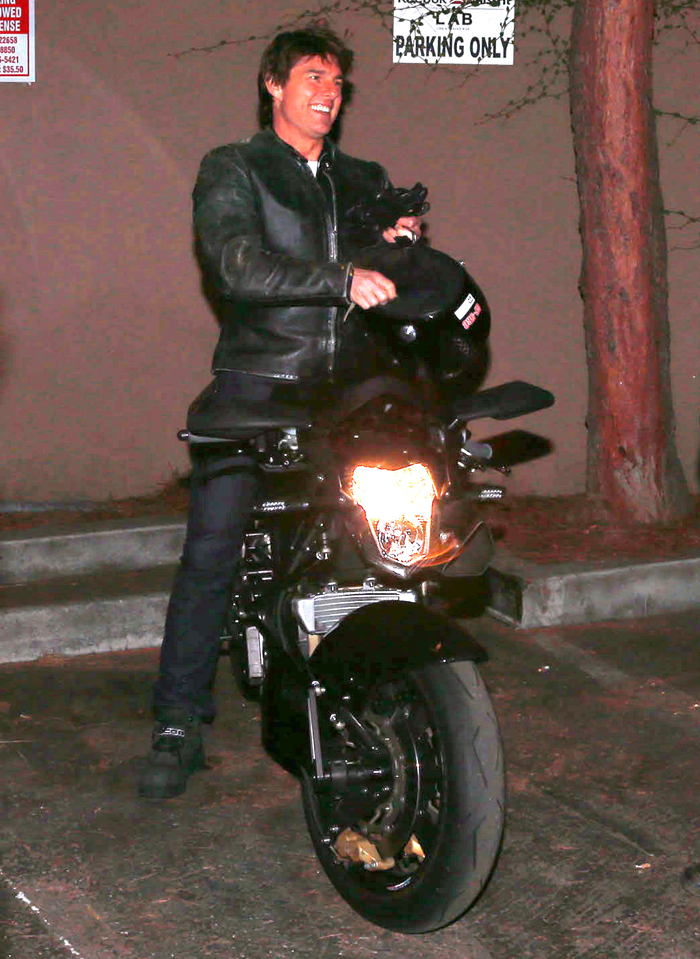 After dinner, Tom got on his little bike and roared into the darkness. He must have felt "the need for speed."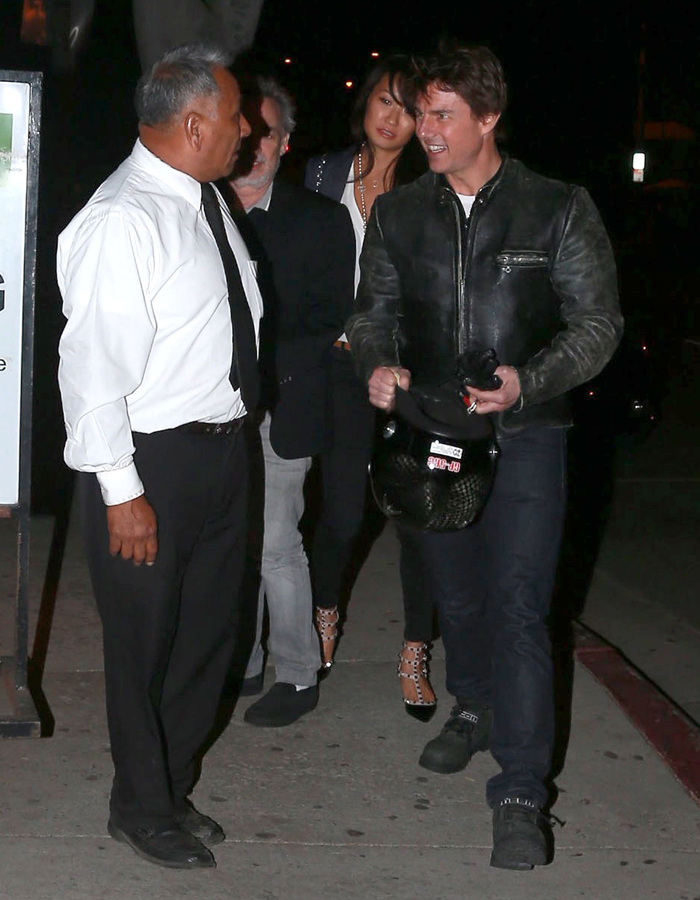 Photos courtesy of Fame/Flynet & Pacific Coast News