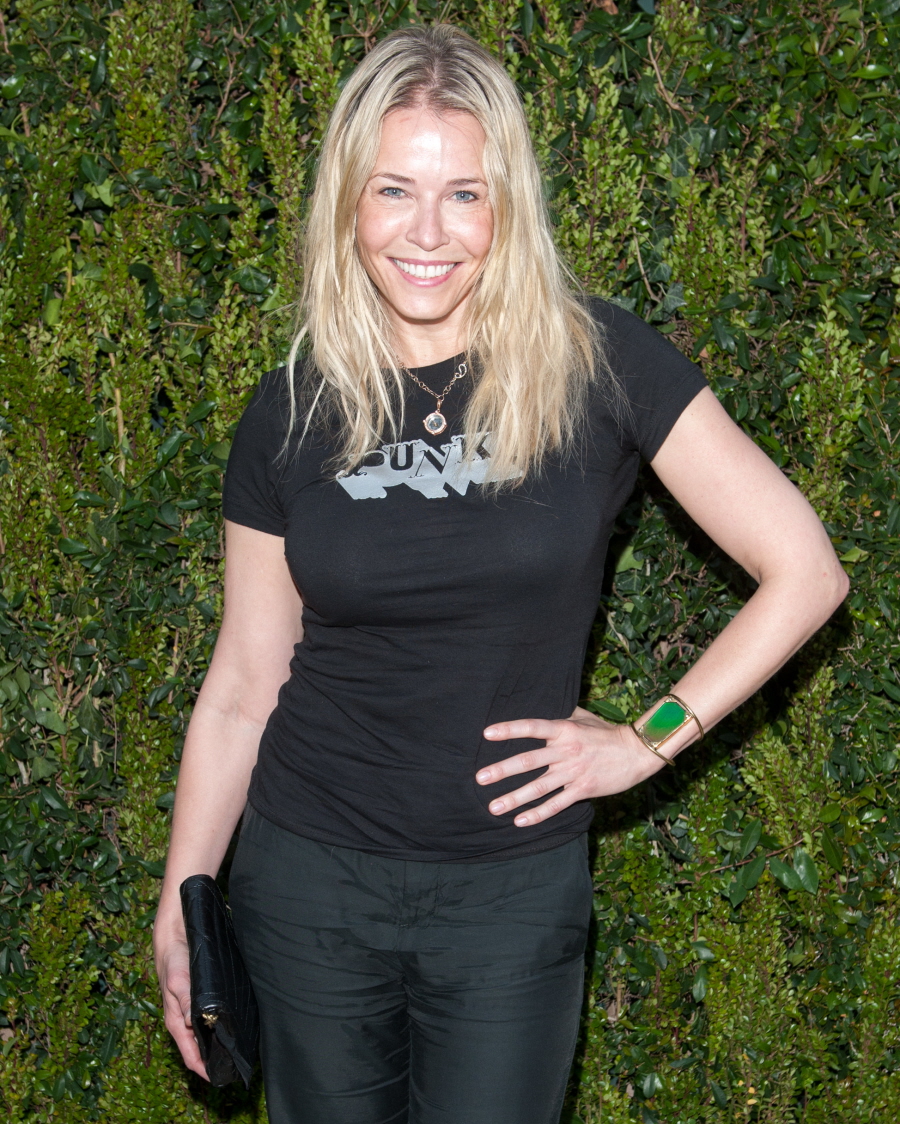 I've lost count of how many times Chelsea Handler has lost her mind whenever Angelina Jolie's name is mentioned in an interview, or by a passerby, or when the vodka starts speaking to her. Chelsea used to have an "Angelina is a f—king c—t" section of her stand-up act, she consistently mocks Angelina and Brad's children (even making blatantly racist comments about them), and nowadays, whenever Chelsea is interviewed on TV or in a magazine, she says variations of "Angelina seems like a demon" and "Angelina is evil incarnate." Chelsea does this all while polishing her Jennifer Aniston BFF Badge, and many believe that Chelsea actively worked to dethrone Courteney Cox as Aniston's BFF (CC and JA barely spend any time together at this point). Oh, and Chelsea really started going after Angelina when Chelsea joined CAA. What I'm saying is that Chelsea's Angelina bashing works for her on several different levels, professionally and personally.
But what if Chelsea's Angelina-bashing had larger consequences? What if Chelsea's bosses were like, "Ugh, this woman is making us look bad. We might want to work with Angelina at some point, damn it"? Well, maybe then someone would finally tell Chelsea to simply STFU about Angelina.
CHELSEA HANDLER's TV bosses have told her to stop picking on Angelina Jolie – or there will be BIG trouble! For years, the sarcastic comic, 38, has publicly ridiculed mom-of-six Angelina mostly out of loyalty to her best friend Jennifer Aniston – but now it could cost her big-time.

The ENQUIRER can reveal that her relentless barbs have gotten out of hand recently, rubbing her bosses the wrong way. Chelsea has not only belittled Angelina's relationship with Brad Pitt and accused the pillow-lipped beauty of undergoing too much plastic surgery, she's also mocked the United Nations goodwill ambassador's humanitarian work.

And that's apparently been too much for Angelina's high-powered showbiz allies at Comcast, which oversees both Universal studios and Handler's "Chelsea Lately" show on the E! Network. So corporate honchos have stepped in to muzzle Chelsea.

"Angelina has a lot of support at the top and they're dying to lock her into a long-term contract," noted a source. "They don't like the fact that Chelsea has really been saying some horrible things about her.

"For starters, she's been accusing Angelina of being a plastic surgery-obsessed phony whose looks are fading fast. Chelsea also believes Angelina found the way to Brad's heart through kinky sex, and that's the only reason she was able to 'steal' him from Jennifer.

"But perhaps worst of all, Chelsea has dismissed all of Angelina's humanitarian work, saying that she's only involved with good causes because it helps her image."

Those hostilities have apparently tested the patience of the corporate honchos, who are rallying around their darling.

"Universal wants to create a home for Angelina, and that means she can't have any hostility coming her way from other employees, including Chelsea," explained the source. "That's why they read her the riot act."

Handler's hatred of Jolie began after the 'Tomb Raider" sexpot was accused of seducing Brad Pitt on the set of "Mr. & Mrs. Smith" in 2004, when he was still married to Aniston. In March of this year, Chelsea called Jolie ''a de­mon" on Bravo's "Watch What Happens Live." And in previous years, she's given interviews blasting Angelina as "a homewrecker" and other things not fit to print.

But now, Chelsea has apparently accepted the fact that she needs to tone down her act.

"Chelsea's not happy about it," said the source, "but she's been banned from spewing any more anti-Jolie gags, at least for the next couple of months."
I doubt Universal/Comcast wants to lock Angelina into any kind of long-term contract – Angelina seems to work on whatever she wants to do, and at this point, she's actively pursuing a secondary career as a director. That being said, it wouldn't surprise me if somewhere, some Comcast executive is reading some assorted Handler quotes and thinking to themselves, "Good lord, this chick really needs to STFU." And you know what else is interesting? It's like it never would have occurred to Jennifer Aniston or Aniston's team that Chelsea has made Jennifer look bad. By having this open, public friendship with Chelsea and using Chelsea to make ad hoc person attacks, Jennifer is the one who looks like petty and like she's far from over it.
Meanwhile, Angelina is still going "Chelsea what? Who is that?"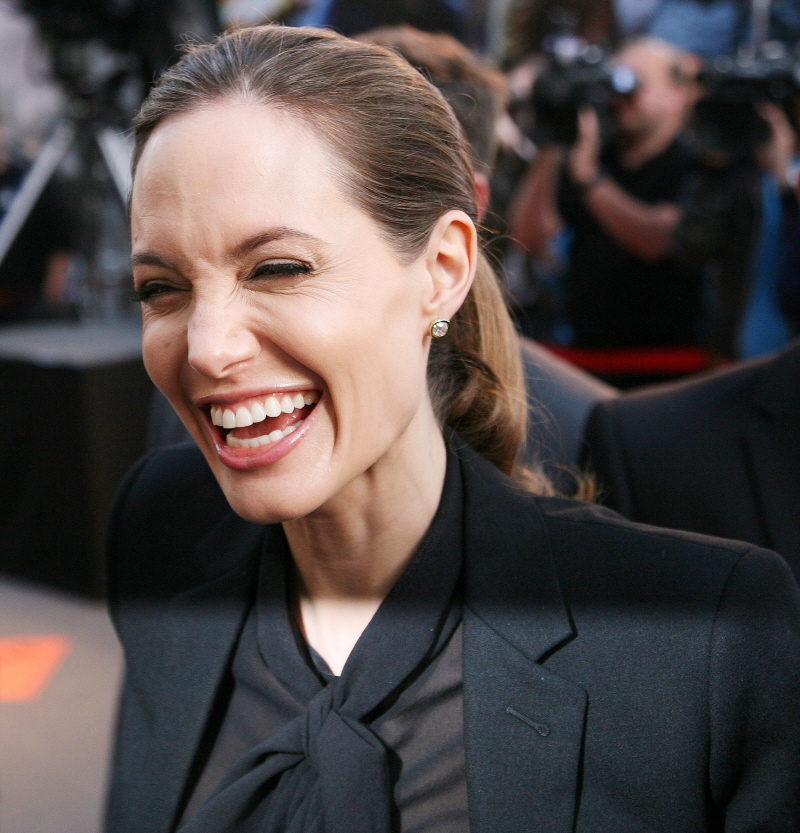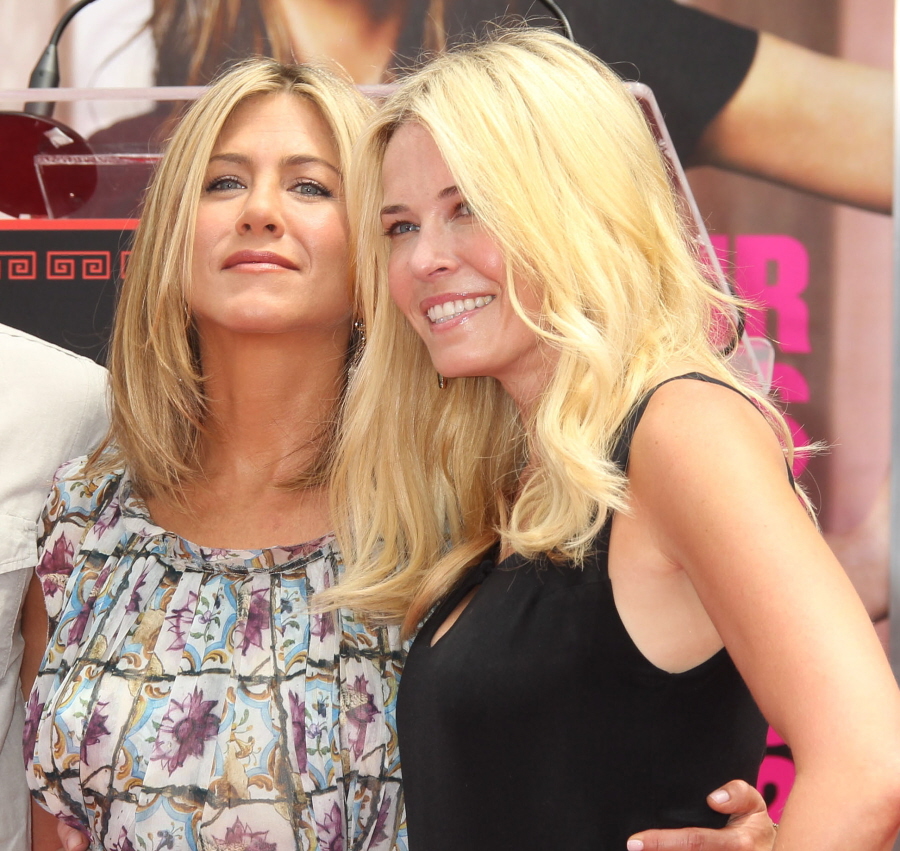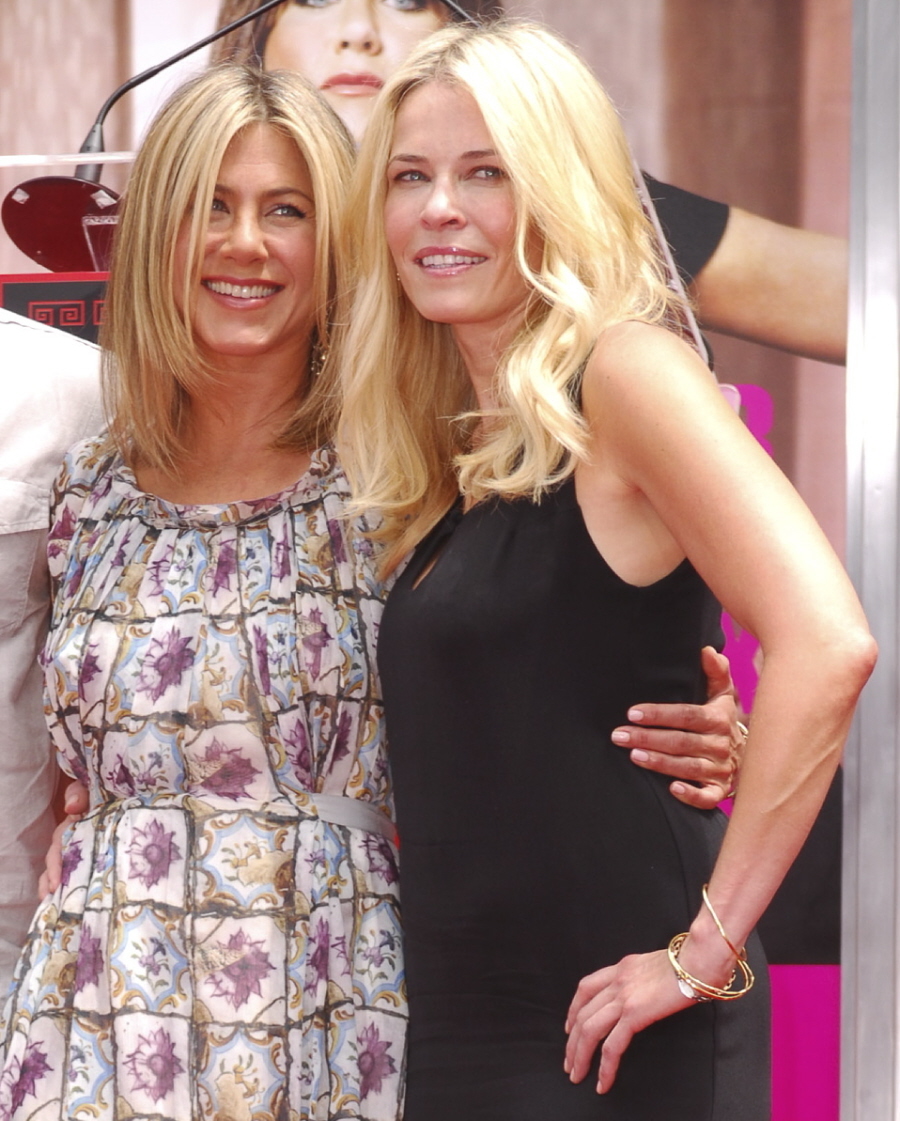 Photos courtesy of WENN.